What Not to Cook in a Cast Iron Skillet
A piece of cast-iron cookware is a staple in any chef's kitchen. It can be used for stovetop cooking, oven roasting, and even deep-frying. Not to mention the fantastic results campers and other camp cooking enthusiasts achieve when using a cast-iron Dutch oven and other cookware over flames or using briquettes.
However, there are some foods that should not be cooked in a cast iron skillet, pot, or iron pan.
You should not cook acidic sauces and foods such as tomatoes, lemons, and other citrus foods, delicate proteins like white flakey fish, and eggs. Also, sticky foods, such as desserts with sugary sauces before carrying out a thorough seasoning of your cast-iron Dutch oven, skillet, or pan.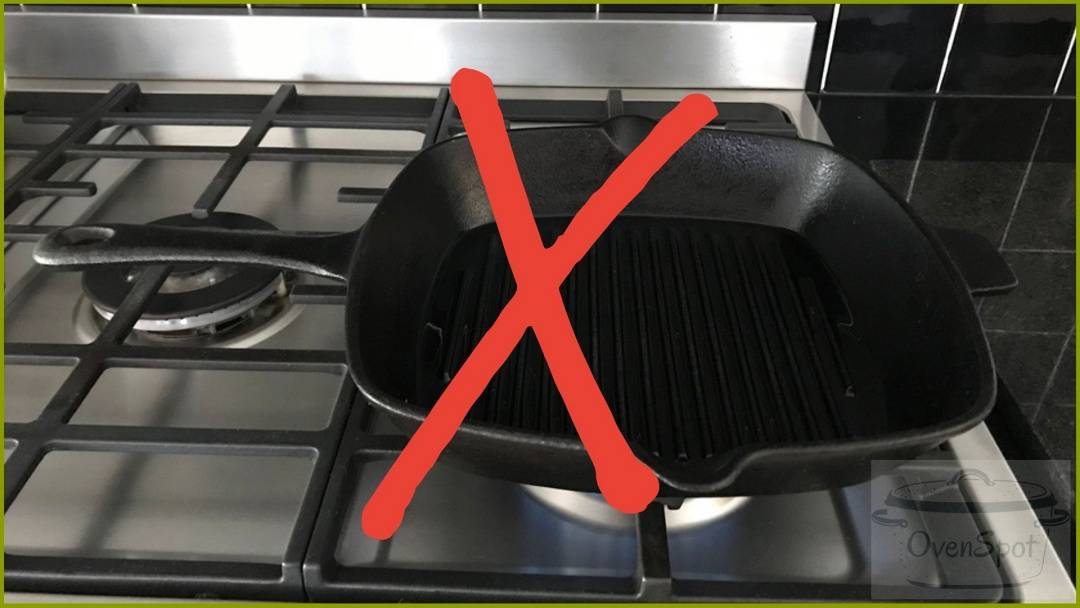 What is Cast-Iron Cookware?
They are sturdy and heavy cooking pots, ovens, and skillets (just to name a few) manufactured from iron that is then seasoned to create a nonstick surface. The seasoned surface not only stops your food from sticking to the surface of the iron but protects your cast iron from rusting or worse – corroding.
You will also find cast-iron cookware in the form of cast-iron coated in enamel that is suitable for use in a kitchen not on a campfire.
Sometimes you will also find similar cookware that is made from ceramic, aluminum, stainless steel, and various other metals. They can be coated or uncoated.
Cast-iron skillets, pots, and pans are made all in one piece when manufactured. They are made from molten iron that is then poured into casts.
Dutch ovens are made the same way all in one piece. The pot has handles molded in one piece with the oven used for moving them safely during the cooking process. They have fitted lids that are heavy and tight to keep the steam inside the pot. The lid loop is also in one piece molded along with the lid.
Unlike a regular nonstick pan, a nonstick skillet made from iron can withstand higher temperatures and one of the best things about a hot pan like this is its heat retention.
Cast iron pieces of cookware are known to have a long-lasting and extended lifespan. The long life span can be attributed to the great care and maintenance of a good quality piece of cast iron.
Find out about the world's oldest type of cookware in my article what is cast iron cookware?
What Foods do You Not Cook in Cast-Iron?
It is important to understand which foods should not be cooked in a cast-iron skillet so that you can avoid any risks associated with improper cooking.
Do Not Cook Acidic Foods in Cast-Iron
Cast iron is a great cooking tool, but there are some acidic foods that should not be used with it. Avoid tomatoes, lemon juice, and other citrus fruits as well as wine or vinegar when using cast-iron cookware.
Cast iron is a tough, but not indestructible material. Acid from acidic ingredients can make it easier for your cast-iron Dutch oven to rust and corrode over time.
This in turn can result in the leaching of iron and other metals into dishes you prepare giving your food a metallic taste. How can you prevent this? To avoid metallic flavor in your food keep your cast iron well seasoned. Use a paper towel and rub the surface with vegetable oil or seasoning of your choice.
Resource: Is Cast Iron Cookware Safe for Cooking?
No Delicate Fish on a Cast-Iron Surface
Cast iron cookware is respected and admired for its strength and capacity to preserve and retain heat, making them the preferred choice for getting that perfect and absolutely browned crust covering a steak. But this same asset is a liability for more dainty meat that won't endure the excessive heat.
White flaky fish is in danger of breaking up, maybe even falling to pieces when getting flipped in cast iron. Even with a fuller meaty fish like salmon, the skin can cling and attach to the cast iron's surface, making flipping the delicate fish unmanageable.
If a cast-iron skillet is all you have to prepare delicate ingredients you should use parchment paper as well as plenty of oil. You will still retain all the heat benefits of cast iron cookware just with a little non-stick intervention…
Preferably, cook your fish in a stainless-steel skillet or other non-stick pan.
No Sticky Foods
We have ascertained that Dutch ovens are a staple for any cook, but there is another type of food you should avoid when using them – sticky foods. If you are cooking with cast iron, it is best to avoid sticky things that will leave residue and prevent the pot from maintaining its non-stick properties.
Tomato sauce
BBQ Sauce
Honey
Maple syrup
Molasses
Candy
Caramel sauce
Oily & fatty foods (sticky if burned)
For the best cooking results, and an easy clean-up process, as well as to keep flavors out of your cast iron try to keep your cast iron free of gooey substances. As cast iron is a porous material that absorbs food flavors and colors easily make sure you thoroughly clean the pan afterward.
Tip: You could even use foil liners when cooking at a high temperature. These can be removed before cleaning if you cook sticky types of food!
Fragrant Foods
There's nothing quite like the smell of a delicious meal wafting through the house. While garlic can add a lot of flavor to a dish, it can also leave behind a strong smell that lingers long after the meal is eaten.
If you're looking to avoid this outcome, it's best to avoid cooking smelly food in your cast iron pan. The porous nature of cast iron means that smells will become trapped in the metal, making them difficult to remove. However smelly cast iron can be renewed to its former glory.
Do you need some easy one-pot cast iron Dutch oven recipes? Check out some of my favorite Dutch oven recipes.
A Caveat to Cooking Delicate Food on Cast Iron
The caveat to avoidance of these types of food comes down to how well you care for your cast iron Cookware. When the seasoning has a shiny non-stick Patina not only will you be able to cook these foods but your cast iron will not retain odors associated with these foods.
Maintaining a shiny cooking surface along with – honing your cast-iron cooking skills, like avoiding high heat, could prevent the foods mentioned above from ruining your cast-iron's cooking surface.
How to Cook Food That You Shouldn't on Cast-Iron
Cast-iron cookware, when unboxed has a light pre-seasoned surface only. That is designed to protect cast iron during transit and storage periods.
Leaving you with cast iron that has a porous surface or covering that will greedily soak up flavors as this seasoning is not repellent enough. Ensure you season your cast iron pot before you use it for the first time.
1. Season Pre-Seasoned Cast-Iron Cookware
Until the new skillet undergoes a deep seasoning as well as further regular use to maintain this seasoning it will not work to its full natural non-stick capacity.
Be aware that even a well-seasoned pan is more likely to take on the flavors of dishes than a stainless steel skillet, stainless steel pan, or regular nonstick pan.
Mainly because it is not a recommendation to clean cast iron with soap, as the dish soap breaks down the seasoning quicker. Try using water and good old scrubbing by hand with steel wool.
Learn to clean your cast-iron cookware the correct way. This allows the seasoning to stay intact longer thus preventing sticking and dishes from taking on odors from previously cooked food.
Learn how seasoning cast-iron cookware before its first assists in protecting your skillet and the dishes you cook.
2. Cooking Delicate & Aromatic Foods on Cast-Iron
When you want to prepare fish, eggs, other delicate proteins, battered food, as well as aromatic foods, do the following:
Oil – Use plenty of oil on a rough cast-iron surface to prevent food from sticking.
Heat – Make sure the oil and cast iron are hot enough to form a crust on the outside of the food to prevent sticking and make it easier to turn over.
Parchment paper – Use Dutch oven liners or parchment paper that will act as a barrier between a compromised surface and your baking or dessert. Extra insurance is to lightly oil the paper and/or sprinkle it with flour this will assist in keeping aromatic flavors out of your baking.
3. Cooking Desserts On Cast Iron Cookware
Before cooking desserts you will want to ensure that the surface is clean and does not have lingering aromas from curries, stews, or fish you have prepared previously.
If you intend to use your cast iron for making desserts on a regular basis it might be wise to purchase a separate piece of cookware. After all, cast-iron cookware is quite affordable!
Don't fear cleaning or seasoning cast iron check out my article about cast iron and rust it will assist you in getting and maintaining a non-stick cast-iron surface.
What Utensils Should Not be Used on Cast Iron
Sharp utensils scraped like a metal spatula across the surface of cast iron should be avoided. You can use any utensil material, wood, plastic, or silicone, just use a flat-edge approach when cooking and avoid gouging into the surface of the pan to protect the seasoning.
See my recommendations for the best utensils to use on cast iron cookware!
Cleaning and Seasoning
Cleaning and seasoning cast iron cookware to stop food from sticking and smelling like stinky cheeses is a relatively simple process.
First, wash the cast iron cookware with mild soapy water to clean off any food residue. You can use baking soda or coarse salt with a little water for tough particles.
After washing, use a kitchen towel or paper towel to dry off the cast iron cookware thoroughly.
To season the cookware, use a thin layer of oil to lightly coat it with canola oil and rub it into all surfaces of the cookware.
Place the cookware in the oven and preheat it to 375°F and bake for 1 hour.
Once finished, let the cast iron cool completely before storing it.
For best results, repeat this seasoning process 2 or 3 times a year. Doing so will help prevent food from sticking and keep your cast iron cookware looking like new.
It is important to remember that cast iron cookware should never be washed with harsh soaps or detergents, as this can strip the seasoning away. With proper care and maintenance, your cast iron cookware will last you a long time.
If you are having an issue with smelly foods infiltrating your cast iron my article about smelly cast iron will help you remove odors.
FAQs
What can ruin a cast-iron skillet?
The most common ways a cast iron skillet can be ruined is by not cleaning it incorrectly, placing it in the dishwasher, compromising the seasoning with acidic food, or scraping the surface with sharp utensils.
Not reseasoning as soon as the surface is not non-stick anymore. Allowing high temperature to warp the skillet or lastly dropping the skillet and cracking it.
What ruins the seasoning on cast iron?
Acidic foods and utensils scrape their surface. Pand that are cleaned with chemicals including vinegar and baking soda. Dish soap, water, and elbow grease is the best way to preserve seasoning on cast iron. Re-season as soon as food starts to stick to the surface of the iron.
To Finish – What Not to Cook in Cast Iron
In a nutshell, you have learned why cast iron's surface takes on the flavors of the food you cook.
After an initial deep seasoning and cooking steaks and bacon in your new cast iron. The fat the cast iron will consume from these foods will intensify the layer and surface of hardened fat.
Ultimately, after it has managed to bake fattier foods and is cleaned and maintained properly, your cast-iron's cooking surface will become smoother and slicker, more non-stick, and will even be able to cook foods like pancakes and eggs.
So after the initial few months of baking and cooking on your cast iron, you will want to ensure the seasoning of your cast iron is in fact building up a natural non-stick shiny Patina. If not season again or for best results use a different pan for those tricky recipes.
One-Pot Cooking Rocks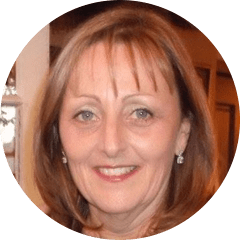 Michelle – Author
Hi, I'm Michelle the founder, owner, author, and editor of OvenSpot. My passion for one-pot cooking commenced when I was working to prepare cafeteria lunches for school students. I am now on a mission to assist you in choosing the cooking pot or appliance you will use every day. As well as in-depth information to assist you in using and caring for your cookware and appliances.
Questions? Reach out to Michelle at [email protected]