Why Cook With Cast Iron (Secret to Perfectly Cooked Meals)
Cast iron cookware has been around for hundreds of years and it is still a popular choice for many home cooks. These pots and pans are made out of cast iron, which is an alloy of iron, carbon, and other elements. Buy why cook with cast iron?
Cast iron is a strong and durable material with excellent heat retention and distribution properties. It is versatile and used for baking, slow cooking, frying, and more. It comes in various shapes, sizes, and designs. Skillets to Dutch ovens can be used on many heat sources stovetops, ovens, grills, and campfires.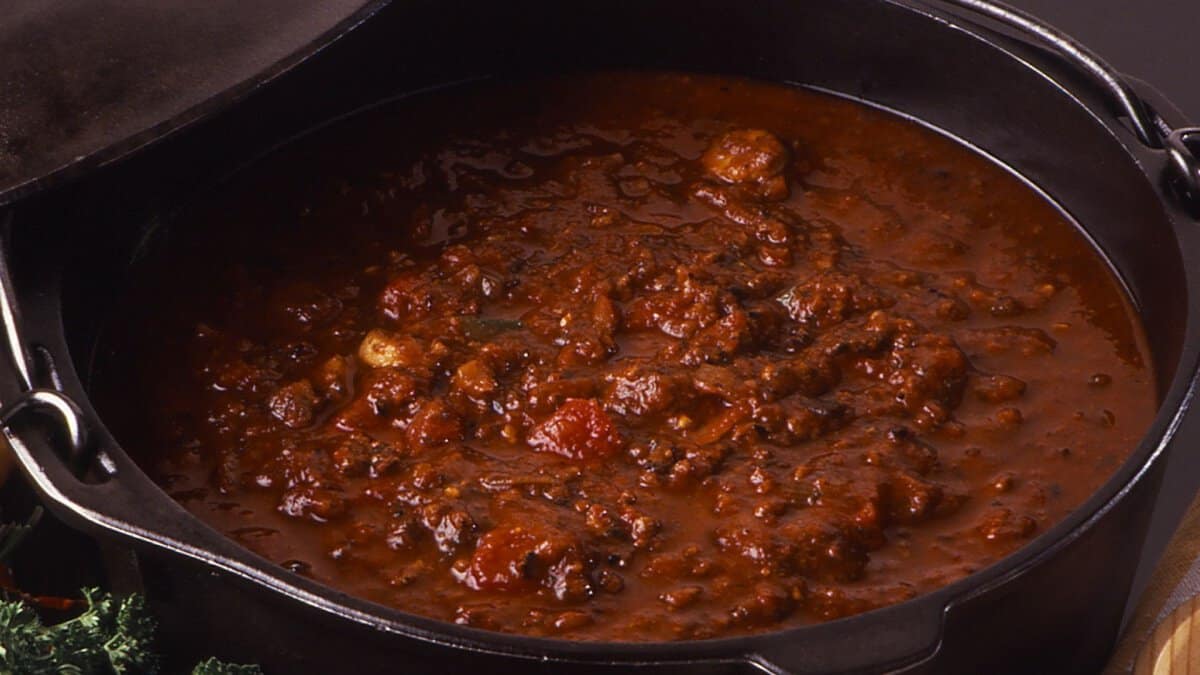 Reasons Why You Should Cook with Cast Iron?
One major benefit of cooking with cast iron cookware compared to other materials like Teflon or stainless steel pans is that it retains heat better. This means that your food heats up evenly and stays hot long after you take it off the burner or out of the oven.
Another advantage to cooking with cast iron is the added health benefits it provides. When cooking acidic foods like tomatoes or citrus fruits in pots made from other materials like aluminum, these acids can react with the metal and alter the taste of your food or even cause harmful chemical reactions.
Because cast-iron pans don't have any coating on them (unless it is enameled cast iron cookware), you avoid using potentially harmful chemicals that are often present in non-stick coatings.
Using a well-seasoned cast-iron pan allows you to use less oil when cooking because its surface becomes naturally nonstick over time as you cook more.
This means you can still get crispy edges on your food without using as much oil. If you're cooking at home, it's best to stick to cast iron cookware.
Cooking: The Benefits of Cast Iron
Retains Heat Well for Even Cooking
Cooking with cast iron has many benefits, including the fact that it retains heat exceptionally well. Meaning that once the pan is heated, it stays hot for a long time, which is great for searing meat or browning vegetables.
When you use a cast iron pan to cook food, the heat is evenly distributed throughout the entire pan, ensuring that your food cooks evenly.
Can be Used on Various Heat Sources (Stovetop, Oven, Grill)
Another great benefit of using cast iron cookware is that it can be used on various heat sources. Whether you're cooking on a stovetop burner or a wood stove, your trusty old cast iron Dutch oven or skillet can handle it all. Additionally, cast iron pans are also safe to use in the oven and on the grill.
Adds Iron to Your Diet
Did you know that cooking in a cast-iron skillet can actually add some much-needed iron to your diet? Studies have shown that cooking in a properly seasoned cast iron pan can increase the amount of dietary iron consumed by as much as 20%.
This makes cooking in a cast-iron pan an especially great option for people with an iron deficiency who are at risk for anemia or other health conditions related to low levels of dietary iron.
Pro Tip: If you do not need extra iron in your diet use stainless steel and avoid the coatings of nonstick cookware.
Durable and Long-Lasting
Cast-iron cookware is known for its durability and longevity. A well-seasoned cast-iron skillet can last for generations if properly cared for.
Unlike other pots and pans made from materials like aluminum or non-stick coatings which can scratch easily and lose their effectiveness over time, properly seasoned and cared-for cast-iron cookware only gets better with age.
How to Choose Cast Iron Skillet or Cookware
When shopping for your cast iron pan, there are many factors to consider. The size and shape of the pan will depend on your personal needs and cooking style while pre-seasoned vs unseasoned options come down to personal preference.
Finding a handle style and material that suits you provides a comfortable grip, while also being able to handle different types of cooking.
Ultimately, a well-seasoned cast iron skillet creates a natural non-stick cookware surface that uses less oil when compared with stainless steel cookware or even non-stick pans over time.
Size and Shape
When it comes to selecting cast iron pans, size, and shape matter. If you're cooking for a smaller family or limited kitchen space, a 10-inch skillet might be all you need.
If you often cook meals for larger groups or love making big batches of soup or sauce, consider investing in a 12-inch skillet or even a Dutch oven.
The shape of your cast iron pan is also important. Skillets can come in square, round, and rectangular shapes with each design offering unique benefits.
Square and rectangular pans are great for cooking bacon or grilled cheese sandwiches because they have more surface area. A round skillet is perfect for searing steak or sautéing vegetables.
Pre-Seasoned vs Unseasoned
Cast iron pans come in two different options pre-seasoned and unseasoned. Pre-seasoned pans are ready to use right out of the box while unseasoned ones require seasoning before using them for the first time.
Pre-seasoned cast iron cookware is coated with vegetable oil that seals the iron's surface, creating a natural non-stick cooking surface that only gets better with use.
Unseasoned cast iron may save you money upfront but requires some elbow grease before it's ready to use. Seasoning your unseasoned and pre-seasoned cookware creates a resilient non-stick surface before its first use.
Learn more about how to season new cast iron cookware for the first time.
Handle Types: Finding the Right Grip
Another aspect of choosing your ideal cast iron pan is selecting the right handle style for your needs. Most people prefer handles that stay cool when cooking on stovetops; however, if you're planning on using your pan inside an oven as well as on top of the stove, you'll want to pick one with a handle that can withstand the heat.
Some cast iron pans come with two handles, one on each side, making it easier to move around. You should also consider the type of handle material used in your pan.
Some cast iron pans have wooden handles which look great but can't take high temperatures. Others use metal or silicone grips that can withstand more heat while still being comfortable to hold.
What is Cast Iron Seasoning?
If you're new to cooking in cast iron, you might be wondering what it means to "season" your pan. In short, seasoning is a process that creates a non-stick surface on your cast iron cookware and helps prevent rust.
It's essentially building up layers of polymerized oil on the surface of the pan through heating and cooling. A well-seasoned cast iron pan will have a smooth, slick surface that food won't stick to.
Step-by-Step Guide for a Well-Seasoned Non-Stick Pan
If you have a brand new cast iron pan, it likely comes pre-seasoned from the factory. Some people find that this initial seasoning isn't enough for their liking or prefer to do it themselves.
To start the seasoning process, preheat your oven to 350 degrees F (175 degrees C). Next, use a paper towel or cloth to apply vegetable oil or melted shortening all over the surface of the pan (inside and out).
Be sure not to use too much oil as excess can cause sticky spots later on. Place your greased-up cast iron upside down in the oven directly onto the middle rack with aluminum foil below it to catch any drips.
Leave it there for an hour before turning off the heat and letting it cool inside the closed oven. After an hour has passed turn off the heat sources or remove it from the oven if electric then let cool inside before you wash cast iron with mild soap and warm water.
If you have an old cast iron skillet that needs reseasoning then wash it with warm water and mild soap but do not soak in water however make sure all food residue is removed completely before proceeding further.
Using paper towels or cloth rub all over the skillet including the handle with vegetable oil until fully coated then place upside down on the middle rack and allow the oven to preheat at 375.
Place aluminum foil underneath the skillet to catch any drips that may fall. Bake for an hour then turn off the heat and let the pan cool inside the oven.
Repeat this process a few times, heating your cast iron pan for an hour and letting it cool down between each seasoning session until it has achieved a well-seasoned, non-stick surface.
Whether you're starting out with a new pan or reseasoning an old one seasoning your cast iron pan is a simple process that can make a big difference every time you cook with it.
Tips for Cooking with Cast Iron
Cleaning Techniques
Cleaning cast iron may seem daunting, but it's actually quite simple. The key is to avoid using soap and water, which can strip the seasoning and cause rust.
Instead, use a stiff brush or scraper to remove any food particles, then wipe the pan clean with a paper towel or cloth.
If necessary, add a little kosher salt and scrub until clean. To prevent rust, dry the pan thoroughly and apply a thin layer of oil before storing.
It's important to note that while some people believe you should never use soap on cast iron pans, others say it's okay as long as you rinse it thoroughly and re-season afterward. Ultimately, it comes down to personal preference.
Avoid Acidic Foods
Acidic foods like tomato sauce can damage the seasoning on your cast iron pan if left in contact for too long. To avoid this issue, be sure to cook acidic foods in enameled cast iron or stainless steel cookware instead.
Another way to protect your well-seasoned cast iron pan is by adding acidic ingredients towards the end of cooking time rather than at the beginning. This will minimize any negative effects on the seasoning.
Adjusting Cooking Times and Temperatures
Cast iron gets hot quickly and retains heat well, which means you may need to adjust your cooking times and temperatures compared to using Teflon or other types of non-stick pans. It's important not to overheat the pan as this can damage the seasoning.
To heat the pan properly prior to cooking, preheat it for a few minutes over medium heat before adding any food. This will help ensure even cooking throughout your dish.
Keep in mind that every time you cook in a cast iron pan, it becomes more seasoned and non-stick. This means that with years of heavy use, your pan will get better and better.
Recipes Perfect for Cast Iron Cooking
Cast Iron Cornbread: Sweet and Savory Goodness
Cornbread is a delicious staple in many households and can be made even better with a well-seasoned cast iron skillet. To start, preheat your oven to 400°F. Heat your cast-iron skillet on medium heat for several minutes, then add butter until melted.
In a mixing bowl, mix all the dry ingredients first (cornmeal, flour, sugar salt) before adding the wet ingredients (buttermilk, eggs). Mix until smooth before pouring the mixture into the heated skillet.
Bake for about 20-25 minutes or until golden brown. With cast iron skillets releasing iron into food, this cornbread not only tastes great but also provides health benefits.
Fried Chicken: Get that Perfect Crispy Skin
Who doesn't love crispy fried chicken? Using a cast-iron pan to cook fried chicken gives it that perfect texture while ensuring even cooking throughout.
Heat up some oil in your well-seasoned cast iron skillet until it starts smoking slightly before adding seasoned chicken pieces. Keep flipping every 5-7 minutes until fully cooked through and crispy on the outside.
Frittatas: An Easy One-Pan Breakfast Delight
Making frittatas has never been easier than when using a cast iron pan! Simply whisk eggs together with any vegetables or meats you choose and pour into a heated and oiled well-seasoned cast iron skillet over medium heat.
Cook for about 10-15 minutes or until set before transferring to the oven to broil for an additional 1-2 minutes or until golden brown on top.
Steak: Sear Like A Pro
Using a hot, well-seasoned cast iron pan is one of the best ways to cook the perfect steak. Before cooking, let the steak come to room temperature and season it with salt and pepper on both sides. Preheat your cast iron pan over high heat until it starts smoking slightly before adding the steak.
Cook for a few minutes on each side, basting with butter and any herbs or aromatics you like. There are so many other dishes that can be cooked using a cast iron pan, from roasted vegetables to perfectly seared fish.
The value of a cast iron pan goes far beyond just the delicious food it can create – they are also easy to clean and last for decades if taken care of properly. So, whether you're a seasoned cook or just starting out in the kitchen, stick to cast iron for all your culinary needs!
Wrapping Up: Why Cook With Cast Iron?
After reading about all the benefits and versatility of cast iron pans, it's hard to imagine cooking without one. Cast iron truly is a wonder in the world of cookware. Not only does it retain heat well for even cooking, but it can be used on various heat sources and adds extra iron to your diet.
Plus, it's durable and long-lasting! Choosing the right cast iron pan is an important step in making sure you get the most out of your cookware.
Size, shape, and weight should be taken into account depending on what you plan to cook with it. Pre-seasoned cast iron pans are usually a good option for those who are new to using them, as they require less maintenance.
Make sure to also consider handle types when choosing a pan. Properly seasoning your cast iron pan is crucial in maintaining its quality and ensuring longevity.
Seasoning creates a non-stick surface that makes cooking and cleaning easier every time you cook with cast iron. Make sure to avoid acidic foods like tomato sauce that can damage the seasoning.
When cooking with cast iron, there are certain tips that will help you achieve better results. For example, make sure to heat the pan before adding food so that it cooks evenly throughout.
Adjusting cooking times and temperatures may also be necessary at times. Cast-iron pans aren't just for basic dishes; they can handle more complex recipes as well!
From cornbread to fried chicken to frittatas, there are countless options when it comes to meals you can make with this versatile type of cookware.
Whether looking for an alternative option from non-stick cookware or trying to increase your daily iron intake or both cast iron is actually something worth considering bringing into your home kitchen!
One-Pot Cooking Rocks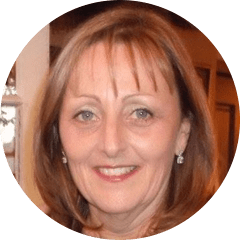 Michelle – Author
Hi, I'm Michelle the founder, owner, author, and editor of OvenSpot. My passion for one-pot cooking commenced when I was working to prepare cafeteria lunches for school students. I am now on a mission to assist you in choosing the cooking pot or appliance you will use every day. As well as in-depth information to assist you in using and caring for your cookware and appliances.
Questions? Reach out to Michelle at [email protected]