Is Cast Iron Cookware Safe for Cooking?
When cooking your favorite meals, various skillets and pots can be just as important as ingredients when trying to achieve that authentic taste and cooking quality. There are numerous skillets, each utilized for a particular reason. Do you want to cook with cast-iron pans; however, are you curious as to whether there are any safety concerns when cooking with them?
Cast iron skillets are generally considered safe to cook with. Minor concerns, such as their ability to leach iron, a strong pro-oxidant, result in iron overload. Acidic foods like tomatoes can compromise the nonstick surface of the iron. Seasoning the nonstick coating or seasoning layer prevents food from sticking.
This article will discuss whether or not cast iron skillets are safe to cook with. So keep reading! I have everything you need to know about cooking with a cast iron skillet.
Cast Iron Cookware
There are various kinds of pots and pans made of different materials which are used in an everyday kitchen. Each of these has its benefits and is utilized for different dishes. A cast iron skillet is one of the most popular and well-crafted pieces of kitchen equipment.
The first recorded use of cast iron cookware takes us back almost 1,800 years to the Han Dynasty of China. By the Medieval period, casting techniques were beginning to spread across every corner of Europe, and ever since, they have become staples in homes around the world.
A normal cast-iron skillet is made from one piece of metal, including its handle. As it's crafted from one solid piece of iron, this ensures it can be conveniently used on both the stovetop and placed within the oven.
Cast-iron cookware is an excellent choice for anyone who wants to sear red meat or produce long-cooked stews, and while they are typically much more expensive when compared to aluminum pans, they're often considered durable and long-lasting.
Is It Safe to Cook With Cast Iron Cookware?
Cast iron pots and pans are considered an essential piece of cookware for many chefs and novice cooks around the world, thanks to their numerous benefits and their ability to sear meat at higher temperatures.
But before you buy one for yourself, you may be curious as to whether or not it's safe to cook with.
Generally, cooking with a cast iron skillet is deemed extremely safe to cook with a seasoned pan. As cast iron pans are typically made from two materials, iron, and carbon, thus; you may be concerned if a large amount of iron is seeping into your food every time you cook with it.
Iron is one of the most essential human nutrients, as, without a sufficient amount of iron within our bodies, we will turn anemic, a problem that arises from a low count of red blood cells. This includes various symptoms, including; weakness, fatigue, and irregular heartbeats.
A typical cast iron pan may release anywhere from zero to three milligrams of iron when used as cookware, and this can rise to eight milligrams when various acidic foods are cooked, such as tomatoes. However, a well-seasoned cast iron pan will not release as much iron as one without a sufficient coating.
So, considering males typically need 8.7mg of iron per day, whereas women need around 15 mg per day, it's generally regarded as safe to cook with cast iron pans. For most people, it's actually beneficial as it gives the body extra iron.
Can Too Much Iron Cause Health Problems?
For a small portion of the world's population, iron can be a bit of a problem, as there are conditions such as hereditary hemochromatosis, a condition where the body's iron levels are high due to over-absorption.
If you suffer from a high amount of iron in the body or a similar problem, then using a cast iron skillet for most of your cooking may lead to a severe health problem. However, this is not the norm for most of the world's population; thus, using a well-seasoned skillet is typically deemed safe.
Health Benefits: Can Cooking in Regular Cast Iron Combat Anemia?
When cooking various foods in a cast iron skillet, the amount of iron that is released in the food varies depending on factors such as the acidity of the food.
Pasta sauce, which is typically tomato based and high in acid, will give the meal around 5.7mg of iron. When compared to a non-cast iron pan, you'll only receive around 0.69mg of Iron.
On the other hand, a hamburger will give you around 2.29 mg of iron per serving when cooked on a cast iron pan, whereas a non-cast iron pan will have slightly less at 2.00mg.
Because of cast iron's ability to provide iron to the body, it has been used throughout history to combat anemia, i.e., low iron in the blood. While the iron which you receive from cooking in your cast iron is non-heme, i.e., meaning it isn't absorbed by the body, as well as iron from meat, it can still boost your body's level of iron.
The Benefits of Cooking With a Cast Iron Skillet
Cast iron skillets are fairly popular and come with numerous benefits which can enhance your cooking experience and ensure that your food has an authentic taste. One of the significant benefits of cooking with a cast iron skillet is its ability to maintain high heat.
Cast iron pans can withstand high temperatures, making them an ideal choice for frying or searing various foods such as steaks and chicken; on top of this, they can retain this temperature; thus, it's one of the best options for long cooks such as stews.
Another reason people opt for cast iron skillets is their ability, when seasoned correctly, to repel any sticky foods. The naturally non-stick surface provided by the pan proves a piece of cookware that will not leach any hazardous chemicals into your food, unlike those made from Teflon.
They can also be used on just about any heat source, whether it be stovetops powered by electricity, gas, or fires, dutch ovens, and can even be taken on your next camping trip. They are also an excellent choice for anything that must be first seared before being placed in the oven.
Lastly, cast iron pans are extremely easy to clean, thanks to their durable seasoning. In some cases, it's actually easier to clean than other nonstick pans, such as aluminum or Teflon. Steel wool can help lift rust spots and different food particles burned on the surface of your enameled cast iron pan.
What Are the Disadvantages of Cooking With Cast Iron?
Cooking with cast iron can have its advantages but unfortunately, there are some potential drawbacks as well.
Cast iron heats up slowly, this is because of the thermal mass of the material. So while it is a good thing for heat absorption and heat retention cast iron may not be the best choice for those who want a fast cooking experience.
Gauging temperature, cast iron retains heat better than other kinds of cookware so it can be difficult to accurately gauge the temperature. This could be a problem when cooking eggs and pancakes that can stick easily.
Cast iron takes time to cool down, and the great properties that make cast iron cooking fantastic may be a problem for some when it is time to cool the pan down. To overcome this monitor your cooking times, cook at low temperatures and turn the heat off early or remove from heat altogether.
Seasoning, cast iron needs regular seasoning with oil that must be done correctly in order for the pan to remain non-stick.
Rust, if not properly cared for, cast iron can rust over time. Learn how to prevent cast iron from rusting.
Weight, cast iron is heavy and solid, it requires more effort when moving it around in the kitchen or on the stovetop.
Storing, cast iron needs to be stored with care so it doesn't rust or scratch other cookware. So make sure you store cast iron in a dry place away from moisture and humidity.
All these factors make cooking with a cast iron pan still attractive but necessary to take into consideration before making a purchase.
Can You Use Cast Iron Cookware Without Seasoning It?
While you can certainly use a new cast iron pan without seasoning it, it's probably best to season it as this ensures its longevity. It is slightly more complicated when cooking without seasoning your pan and requires a few additional steps.
However, most people will decide to season their pan. Seasoning cast iron involves baking oil onto the pan through a process known as polymerization. This gives your cast iron pan the black patina, prevents your pan from rusting, and builds up a natural non-stick surface.
You should ensure that there is no rust on the pan if you plan to use it without seasoning it, as this will firstly destroy the pan and secondly it may poison your food with small particles of rust.
So while you can certainly cook on a brand-new cast iron pan without seasoning it, it's best to add a nice layer of seasoning to it to ensure its longevity.
How To Season Your Cast Iron?
When it comes to seasoning your cast iron pan, it's a relatively simple task that involves a few simple steps, which we will list below.
Firstly, when you buy a new cast iron skillet, it will typically come from the factory with some level of pre-seasoning on it. However, if you buy a pre-owned skillet or vintage cast iron, ensure that you give it a good clean and remove as much of the rust as you can.
Clean the pan with warm soapy water and dry it following this; to ensure that it is completely dry, you can place it on the stovetop for a few minutes to get rid of any lingering water.
After this, you'll want to rub your pan with cooking oil all over, including the back, front, and handle. You can use flaxseed oil, vegetable oil, canola oil, grapeseed oil, avocado oil, and any similar kinds of cooking oil.
Ensure that the oil covers the entirety of the pan, then go through and buff it with a cloth so that the pan is no longer greasy, as even the smallest amount of oil in the pan will pool during the next step.
After you have oiled and buffed the cast iron skillet, it's time to place your cast iron skillet in the oven at 450 degrees Fahrenheit for around 30 minutes. During this process, your cast iron will begin the process of polymerization, which leads to that non-stick black patina.
Following the 30 minutes, you will repeat the previous step up to three or four times, ensuring that you coat the cast iron at the same time and buff it before you place it back in the oven. Once this has been completed around three or four times, your pan is ready to cook.
If these steps are followed efficiently, you will be left with a well-seasoned cast iron pan that will have formed a natural non-stick surface and will be perfect for searing steaks and making stews. The following seasoning method will also work great for a cast iron pot.
5 Foods You Should Not Cook in Your Cast Iron
Your cast iron pan can be used to sear and cook various foods. However, there are a few foods that are better or cooked on various other cookware.
Tomatoes are the first culprit that is probably better off cooked in non-cast iron cookware, as the acidity within tomato sauce can damage your pan and even lead to a sauce that has a metallic taste.
This also goes for all acidic ingredients such as lemon juice, vinegar, and wines, as they will work to destroy your newly crafted non-stick surface. Any foods with a high acidity level can strip the non-stick seasoning off your pan and pull off tiny metal particles as they do so.
Depending on your preference and how well your cast iron pan is seasoned, eggs may be another food that you should avoid cooking on your pan. Eggs are one of the stickiest foods and can rip off the seasoning from your cast iron pan.
Learn how to avoid food sticking to your cast iron with easy-to-follow steps.
Cooking fish on your cast iron, such as tuna, Mahi, and swordfish is an excellent idea and can leave your food with a fantastic crust. However, delicate fish such as trout or catfish are probably best to avoid as they will stick to the cast iron and destroy your hard-earned seasoning.
My article on what not to cook in cast iron deep dives into the foods to avoid cooking but how to cook them anyway in a well-seasoned cast-iron pan.
Wrapping Up: Is Cast Iron Safe for Cooking
The good news is now that you know cast iron skillets are generally considered safe for most of the world's population and can even help you meet your daily recommended iron intake, you're ready to start cooking your favorite dishes.
Just remember that if you have a medical problem in which your body over-absorbs iron, it is easy for you to avoid cooking on a cast iron pan. The best way for you to enjoy all the benefits of cast iron cooking is to use a cast iron pan with an enamel coating.
Pro Tip: Use a well-seasoned pan, using lashings of oil, liquid, or butter while cooking, and your enamel cookware will work as well as any non-stick cookware.
Resource: Is Le Creuset Enamel Toxic or Safe in 2023?
One-Pot Cooking Rocks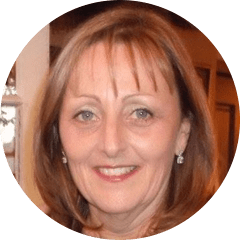 Michelle – Author
Hi, I'm Michelle the founder, owner, author, and editor of OvenSpot. My passion for one-pot cooking commenced when I was working to prepare cafeteria lunches for school students. I am now on a mission to assist you in choosing the cooking pot or appliance you will use every day. As well as in-depth information to assist you in using and caring for your cookware and appliances.
Questions? Reach out to Michelle at [email protected]