Braiser vs Skillet: Which Best for You?
Braisers may just seem like slightly deeper skillets, but they actually have different features that tailor them for specific types of cooking.
Skillets are used for frying and searing, or any kind of dry dish that uses smaller and thinner cuts of meat that are cooked on high heat for a short period of time. Braisers are used for dishes with a lot of liquid, like stews or casseroles, or any dish that needs to be cooked on slow heat for longer periods.
Disclaimer: As an Amazon Associate I earn from qualifying purchases on my website. If you make a purchase through links from this website, I may get a small share of the sale from Amazon and other similar affiliate programs.
Braiser vs Skillet Comparison Table
Quick comparison table to the differences between a cast iron braiser and a cast iron skillet.
Cast Iron Braiser
Cast Iron Skillet
Stainless Steel Skillets
Construction
Traditional cast iron and enameled cast iron
Traditional cast iron and enameled cast iron
Made from a combination of iron, carbon, and chromium. Some variants have a layer of aluminum or copper sandwiched between the steel layers for better heat conduction
Best For
Meat, Stews, casseroles, pot roast, lamb shanks
Meat, cornbread, frying, pancakes, chicken thighs
Searing, browning, and deglazing; versatile for a variety of cooking techniques
Design
Higher sides, thick base
Lower sides, thick base, pouring spouts
Simple and sleek, typically with a shiny finish
Weight
Approx. 13.5 pounds (3.5 quarts)
Approx. 8 pounds (12″ Skillet)
Lighter than cast iron, but heavier than most non-stick pans
Shapes
Round
Round
Round
Colors
Traditional cast iron: Gray or black
Enameled cast iron: many bright colors available
Traditional cast iron: Gray or black
Enameled cast iron: many bright colors available
Most often silver
Sizes
1.5 quart – 5 quart
3.5 inches – 17 inches
8 inches to 14 inches
Handles
Handle on either side
Long handle with optional helper handle
Long, riveted to the pan, sometimes with a helper handle on the opposite side
Cooktop Compatibility
All including, induction, broilers, and ovens. Seasoned cast iron campfire safe
All including, induction, broilers, and ovens. Seasoned cast iron campfire safe
Compatible with all cooktops including induction, gas, electric, and oven safe, often to high temperatures
Heat Capability
Up to 700°F
Up to 450°F
Up to 600°F
Heat Conductivity
Heats up slowly
Heats up slowly
Good, especially for versions with an aluminum or copper core
Heat Retention
High
High
Moderate – less than cast iron, but more than non-stick pans
Reactiveness
No
No
No
Nonstick Properties
Releases well when seasoned, use oil with enamel-coated cast iron
Releases well when seasoned, use oil with enamel-coated cast iron
Not naturally nonstick, but can be made so with proper heating and use of fat
Dishwasher Safe
No, hand wash recommended
No, hand wash recommended
Most are dishwasher safe, but hand washing is often recommended to maintain the pan's appearance
Maintenance
Bare cast iron seasoning required
Bare cast iron seasoning required
Requires regular cleaning and occasional polishing to maintain shine; no seasoning required
Lifespan
Traditional cast iron: infinite when maintained
Enamel cast iron: 10 years+
Traditional cast iron pan: infinite when maintained
Enamel cast iron: 10 years+
Very long – can last for many years with proper care
Availability
Instore and online
Instore and online
In stores and online
Price
Affordable to expensive (Prices Amazon)
Affordable to expensive (Prices Amazon)
Wide range, from affordable to high-end options depending on brand and construction (Prices Amazon)
What is the Difference Between a Braiser and Cast Iron Skillets?
The main difference is the shape braisers have higher-sided walls than the lower-sided skillet walls. A braiser pan can brown meat or braise meat and vegetables before reverting to a slow cooking method for fork-tender dishes.
A cast iron skillet excels in high-heat cooking. After heating up skillets use their excellent heat retention to sear meat to perfection.
What is a Braiser?
Cast iron braisers are heavy-duty pans with medium-high walls. It looks a bit like a Dutch oven, but the walls are lower and the bottom cast iron pan is more rounded. It also comes with two short handles and a lid.
These features help achieve the perfect braising—a cooking method that combines searing and simmering. Meat is first seared to achieve the Maillard reaction and then slow-cooked in liquids over slow heat until it becomes tender and the flavors of the sauce meld together.
Medium High Walls
The walls are high enough to hold sauces, big cuts of meat like short ribs and cut-up chicken pieces, or a large number of vegetables. However, it is not so high that meat will start to steam when you sear it.
Rounded Bottom
The rounded bottom prevents sauces from sticking to the pan corners, where heat tends to get really high. That prevents the sauce from burning—very important if you're using any ingredients that have high sugar content.
Handles
Many braised dishes use a two-step method where you transfer the pot into the oven. Since the dish will have heavier meats and a lot of sauce, the pot is going to get really heavy (and hot!). The short handles let you safely lift the braiser without spilling anything and hurting yourself.
Tight Fitting Lid
Braising involves slow-cooking food over low heat until the meat is tender. The glass lid, or spiked lid, traps the heat, which helps speed up the cooking process and prevents the sauce from evaporating too quickly. The condensation bastes foods naturally during the cooking process, creating an even coating of flavor.
When Should You Use the Braiser?
Braisers are, as the name implies, built for braising. However, you can also use it for other cooking methods.
Stews

Chilis

Curries

Casseroles

Slow-cooking large, tough cuts of meat

Small batches of a soup
You should not use a braiser if you want food to remain crispy, or if you're using very thinly sliced meat that cooks very quickly.
The high walls of the braiser mean that as you sear the food, some of the heat (and any natural moisture in the ingredients) is trapped. So, it's easy to overcook the food even if you're following the recipe to a T.
Braisers also can't replace a regular stock pot, which needs very high walls to contain both big chunks of bones and meat and broth. And if you're tempted to use it to cook your pasta, don't. You won't be able to put enough liquid, so the noodles will clump together and you'll end up with some hard, raw bits.
Deep dive with me into my article and learn what a braiser is what it's used for and how to choose one for your cooking needs.
What is a Cast Iron Skillet?
The skillet is one of the most versatile pans you will ever own. It has a wide base, flat bottom, low sides, and a long handle. This all has a purpose.
Materials
Skillets can be made from various materials, including cast iron, enameled cast iron, stainless steel, aluminum, copper, and ceramic-coated steel.
Wide base
The wide base of the regular cast iron skillet allows heat to spread quickly and evenly, so you can cook the food quickly. They come in different materials, but a cast iron skillet has the benefit of retaining heat for longer periods of time.
Higher and longer heat retention lets you achieve the Maillard reaction, or in layman's terms, brown meat.
When the food reaches a temperature of about 300°F, the heat triggers chemical reactions that break down proteins and sugars, leading to more tender meat and complex flavors and aromas.
Flat bottom
The problem with high heat is that you can potentially burn food. However, the wide base allows heat to escape so you get the browning, not the burning.
Iron skillets are also made of heavier material, so they heat up slower than other cookware material types.
Low sides
The sides prevent any juices or liquids from dribbling off the pan on the heat source, which will cause really painful splatters.
However, they are low enough so they don't trap heat, or make it difficult for you to flip the meat, eggs, or pancakes.
Learn how to choose the best size skillet in my article Cast Iron Skillet Sizes.
Long handle
Skillets will usually have a long handle so you can flip food or control the pan while holding it at arm's length (if you're the type of cook who hates frying, you'll understand).
A must-read before choosing a skillet! How to choose an enameled skillet.
When should you use a skillet?
Skillets can be used for any number of cooking methods and dishes.
Gentle frying on low heat, like making pancakes, crepes, or egg dishes

Shallow frying on high heat, like cooking bacon

Quick sauces and stir-fries, like mixed meat and vegetable dishes

Toasting bread or tortillas, like grilled cheese sandwiches

Searing steaks and fillets
You should not use a skillet if you are working with thicker, bigger chunks of meat with a lot of bone. The heat will not be enough to cook the meat through, so you'll get a burnt crust while the insides are still raw. That's okay if you are doing a medium-rare steak and just after a sear, but not when you're cooking chicken or pork.
You should also avoid using skillets for anything with a lot of sauce, especially if you're using vegetables that have a tendency to release liquid. The sauce will spill over, and you'll have a hard time mixing and flipping the food.
Braiser vs Skillet: Which One Should You Get?
Since the two pans perform very different functions, ideally you should have both in your kitchen. But if you had to choose just one cast iron cooking equipment to buy first, here's what you need to ask.
What type of cooking do you do more often?
Do you usually do stir fries or stews? Do you usually buy fillets and steaks because it's convenient, or do you get big and cheaper cuts of meat to stretch your grocery budget?
What pans do you already have?
Cast iron skillets are the best way to get the Maillard reaction on steaks and stir-fries. But you can achieve this admittedly, with more effort on a heavy-duty saute pan with a thick bottom.
It will also retain heat to brown the meat, but you won't get as much sear and caramelization. If you mostly use your skillet for pancakes and eggs, you don't need the Maillard reaction at all.
Braisers do both searing and stewing, so if you don't mind the extra effort, theoretically you can get similar results by searing the meat on a skillet, and then transferring it to a pot. However, if you cook stews very often, it's worth getting a braiser just to make your life easier (and your food taste better).
What is your budget?
The price of cast iron skillets and cast iron braisers varies according to the brand and the size. In general, however, braisers will cost more because they are bigger and come with a lid.
If you're watching your budget and shopping for your first cast iron equipment, you may want to start with a skillet. You don't have to spend as much, and you can get a feel of what it's like to use and care for these types of pans.
Benefits of investing in cast iron
You can find cheaper skillets and braisers made of stainless steel, copper or aluminum, or even enameled cast iron. However cast iron has several advantages.
It can be used on top of any heat source: stove top, oven, or even a campfire.

Its ability to retain and hold higher heat gives the best possible Maillard reaction, for more flavor and beautiful browning

It won't get stained by tomato sauces, curries, or other ingredients with a lot of pigments

It won't be damaged or discolored by acidic ingredients like vinegar and tomato sauce

It can be scrubbed clean, which is useful when you are browning food because the bits of meat and sauce can stick to the pan

It can last for a long time, with proper care
Enameled Cast Iron Showdown: Dutch Oven vs Braiser Pan vs Skillet
Cast iron dutch ovens, cast iron braisers, and cast iron skillets although made from the same materials can be used for a wide range of dishes and cooking methods. Here's a comparison of their design, dishes they can cook, and methods of cooking:
Design
Cast iron dutch ovens typically have a flat base and deep, rounded shape with a heavy lid with an integrated loop or knob handle. There will also be handles on either side of the oven. This cookware is ideal for slow-cooking stews, soups, roasts, and even deep frying.
Cast iron braisers have lower sloped sides and come with a tight-fitting lid, handles will be on either side of the lid and the pot. Browning and braising meats or vegetables are the same as a Dutch oven just not as much liquid.
Cast iron skillets are flat-bottomed with low-sloping sides and pour spouts for pouring sauce. The skillet handle will be long on one side, some have helper handles to make moving easier. They come in various sizes, making them great for searing, sautéing, frying, and even baking.
Types of Dishes
Tight-fitting lids creates steam inside cast iron dutch ovens allowing for self-basting, slow-cooking stews, braises, and roasts. They are also great for baking bread and making soups and chili.
Cast iron braisers are perfect for braising meats and vegetables in liquids, making them tender and flavorful. They can also be used for shallow frying or searing.
Cast iron skillets can be used for a wide range of dishes, including searing steaks, sautéing vegetables, frying chicken, and even baking cornbread.
Methods of Cooking
Modern Dutch ovens are typically used for slow-cooking methods like braising and stewing. They can also be used for baking sourdough bread in the oven.
A braiser pan is ideal for braising and slow cooking in the oven. They can also be used for shallow frying on the stovetop.
Skillets are in every home and can be used for a wide range of cooking methods, including searing, sautéing, frying, and even baking in the oven.
Overall, each of these cast iron cookware options has its unique features and strengths. Consider what types of dishes you like to cook and which methods you prefer to determine which one is the best fit for you.
Related Topics
The Right Cast Iron Pan for Your Cooking Method
Professional cooks say that heat is the secret ingredient of any dish, since it allows the Maillard reaction, achieves the desired texture, and allows flavors to develop.
Braisers and skillets are designed to produce different kinds of heat retention for different kinds of dishes. They are both important tools in the kitchen and worth investing in.
One-Pot Cooking Rocks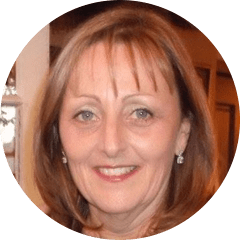 Michelle – Author
Hi, I'm Michelle the founder, owner, author, and editor of OvenSpot. My passion for one-pot cooking commenced when I was working to prepare cafeteria lunches for school students. I am now on a mission to assist you in choosing the cooking pot or appliance you will use every day. As well as in-depth information to assist you in using and caring for your cookware and appliances.
Questions? Reach out to Michelle at [email protected]