What Is a Braiser: What Its Used for and How to Choose One
When it comes to cooking, there are so many different types of pots, pans, ovens, crockpots, air fryers, cast iron, and (insert type of cooking instrument here), that it can be a whirlwind of confusion, especially for someone just jumping into the arena of amateur chefs. Braisers aren't new to the fold but they are interesting.
A braiser is basically a cross between a skillet and a dutch oven, marrying the two into a seamless cooking instrument with a wide variety of uses. Braisers Can do nearly all of the things a dutch oven can do and all of what a skillet can.
A good braiser is a mainstay in the kitchen and if you get your hands on one, you'll soon understand why. They lack the depth of a dutch oven but the sides are definitely deeper than a skillet. A 5-quart braiser is more than enough to handle 90% of all your cooking needs.
Disclaimer: I earn from qualifying purchases on my website as an Amazon Associate. If you purchase through links from this website, I may get a small share of the sale from Amazon and other similar affiliate programs.
What Are the Features of a Brasier?
A braising pan is typically pretty wide and comes with a tight-fitting lid. Their depth is enough to handle large portions but may be too shallow for certain kinds of soups or stews. They are perfect as meat dishes since they are deep enough to allow meats to simmer in their own juices.
Most braisers are manufactured in enameled cast iron like dutch ovens are. However, you can find brasiers that are completely cast iron and would still qualify as a braiser pan. Since braising is the type of cooking most people do in a braiser, that's where it got the name.
Thick cast iron with an enamel coating
Cast iron material that is seasoned for a non-stick surface
Heavy pan with a large surface area
Tight-fitting lid with two opposing handles
Designed and marketed for braising
Resembles a dutch oven with shallower sides
Wide base
Flat bottom
Clear and opaque lids, heavy cast iron lids
The design of a braiser makes them easy to use and store. If you want leftovers after cooking, a braiser will leave room in the refrigerator that a dutch oven would take up. Regardless of whether or not the lid is clear, they are generally designed to be tight-fitting.
They are also very wide and designed for both stove-top and in-the-oven uses.
What Can You Cook with a Braiser?
Though braisers are popular for braising, they can also be used for a wide variety of cooking. You can fry fish in a braiser, braise short ribs, cook various soups, slow cook, saute, brown meat, deep and shallow fry, roast, boil, and sear. Slow cooking is popular in a braiser since it has the capacity for it.
The high sides are deep enough for both deep frying and shallow frying under high heat. The versatility you get with a braiser is nearly limitless. The act of braising reveals the potential for a braiser in a well-stocked kitchen.
All braising comes down to is searing the food before you slow-cook it. Choose your spice, rub it into the meat (bringing is optional), sear it under high heat, and reduce to a simmer. This seals the juices into the meat along with the flavors seared into the outside.
It's a fairly popular cooking method and a lot of people braise food without realizing what the term is and without using a braiser. The braiser just makes it much more convenient, along with the ability to do so much more.
No-knead bread is becoming a popular option in brasiers but you can also put together casseroles in them. They are more than large enough to cook a sizeable portion for a family. You might need to switch to a dutch oven for large family get-togethers but a brasier will do just fine for smaller to mid-size families.
They are also good at retaining heat, so your food will stay hotter on the dining table for much longer than it will in a skillet.
Why Choose a Brasier Over a Dutch Oven?
Both are very similar and if you want to have both in your kitchen, you would end up covering almost all of your bases. Braisers tend to be wider than dutch ovens and it does not have higher sides of an oven.
Dutch ovens are better for large stews, soups, and larger portions of meat. Since a braiser is generally wider than a dutch oven, you may see a 5-quart dutch oven and a 5-quart braiser as well. It can hold 5 quarts since it is more spread out, despite the shallower sides.
Though dutch ovens spend more time in the oven than braisers, both are plenty capable of moving back and forth from stovetop to oven and back again. Both of them have handles on opposing ends and both have tight-fitting lids.
In fact, the only real differences between dutch ovens and braisers (aside from what you would normally cook in either) are their height and width.
My article Dutch Oven vs Braiser points out the main differences between both types of cookware. By the end of the article, you will know whether you need both or just one will do the job.
What Brands Manufacture Braisers?
Braisers are available in different types of material. Lightweight materials are popular although cooking with this cookware provides a different result than cooking with cast iron.
If you are looking for a high-quality braiser listed below are some of the most popular pieces of cookware including the enameled cast iron braiser.
Le Creuset Braisers
A Le Creuset braiser is probably the brand that's highest on most people's shopping lists but there is an extensive number of brands that manufacture braisers. Le Creuset is known for manufacturing the best dutch ovens on the market and they've also taken a huge bite out of the braiser section as well.
Resource my article Le Creuset Braiser vs Everyday Pan the everyday pan is similar to a braiser the main difference being a long handle for maneuverability.
Lodge Braiser
Lodge, is a well-known brand in cookware and they also manufacture quality braisers. They also manufacture pure cast iron versions of the more popular enameled cast iron braisers. If you love cast iron, Lodge is the company to turn to. See its list of USA-made products in my article where is Lodge Cast Iron made?
Staub Braiser
Staub, another popular cookware company, manufactures braisers as well. While they aren't up there with le Creuset, they are still a formidable and popular company in their own right. Braisers aren't the company's mainstay, but the ones they do make are known for their high level of quality.
Ballarini
Ballarini offers a wonderful lightweight braiser that is made in Italy. Ballarini offers quality cookware and operates under its parent company Zwilling which has access to the finest materials and craftsmen worldwide.
Crock Pot
Yes, the Iconic brand Crock Pot manufactures enameled cast iron braisers and cast iron Dutch ovens. It is entry-level affordable enamel cookware available in 7 colors that can be used on all kitchen stovetops, broilers, and ovens.
Read my in-depth article about using Crock Pot cast iron cookware for the first time.
What to Look for in a Quality Braiser
It's easy to get caught up in the idea that a braiser is a simple cooking instrument and the quality/price is negligible at best. The reality is, there are several factors you should look into before making a purchase.
Consistent Thickness
The sides of a braiser are not as deep as a dutch oven, but they should be equally thick all the way around, including where the handles are located. Consistent thickness equals consistent a consistent heat source, which is exactly what you need with a quality braiser.
The Thickness of the Base
A braiser should have a very thick base. Only the best brasiers have thick bases. If you get your hands on a Staub, Lodge, or le Creuset, note the thickness of the base. If you buy another one, match it as best you can.
A braiser can withstand a source of high heat, part of which is due to the thickness of the cast iron and the layers of enamel covering it. The thicker the base, the better the distribution, along with solid heat retention.
The Handles
Cast iron handles get hot and safe transport is required during the cooking process. When considering a new pan choose one with wide handles large enough for oven mitts. If using your pan as a slow cooker for tough cuts of meat it will be over heat for a long time.
The Lid
Whether or not the lid is see-through should only matter in terms of what you need. If you need to see the food you want to cook, then you should go with a clear lid. If that isn't necessary for the cooking designs you have in mind, an enameled cast iron lid is perfectly fine as well.
Either way, you do need to ensure that the lids fit tightly. Most of the power in cooking with a braiser comes from the fact that they are designed with tight-fitting lids. Since some recipes call for a decent amount of steam and a high level of condensation during the braising process and a braiser is more effective with a lid that fits snugly on top.
Enamel Coating
Not all enamel cast iron cookware has enameled rims, usually budget brands. If the rim is not enameled you will need to season it with oil to stop rust and corrosion.
Color
Braisers can carry out all the features of a frying pan and we all know how messy your pan gets after cooking pork chops! To make life easier for you consider buying a braiser with a dark interior. Clean up and your pan will look better for longer if you love to cook dishes with a tomato sauce base.
Your Budget
There are braisers on the market today as cheap as $50. However, you need to closely examine the things we listed above if you decide to go that cheap with it. The lower the cost, the lower the materials that went into the manufacturing process.
Admittedly, some of the high prices on braisers are all about brand recognition, but Staub, Lodge, and Le Creuset really do make a fine braiser that is worth its weight in gold. Sometimes, it's better to just spend the money or find something in between.
Check Out the Warranty
This is especially true if you are about to shell out a good deal of cash for a brand new brasier. Some of these brands are really worth the money because they offer lifetime warranties on their cookware, specifically on their braisers.
The enamel is the biggest concern. You can do a little research into the manufacturing process and determine how many layers of enamel went over the cast iron. Cheaper companies will thin out the cast iron and thicken the enamel, so be aware of that too.
FAQs
What is the purpose of a braiser?
A braiser is a type of pan used for simmering food and braising. It is typically made of cast iron, but can also be made from other materials -such as anodized aluminum or stainless steel. The pan has two handles and a tight-fitting lid that locks in moisture and flavors while sealing in juices to create tender dishes.
What can I use instead of a braiser?
A saute pan or Dutch oven can be used as an alternative to a braiser. A sauté pan is ideal for fast cooking techniques such as frying, while a Dutch oven is better suited for slow-cooking dishes such as stews and braises. Both provide good heat retention and even temperature distribution, making them suitable alternatives to traditional braisers.
Can a braiser be used as a skillet?
Yes, a braiser can be used as a skillet. It can sauté, sear, fry, and slow-cook. It also has a wide base that allows more food to be cooked at once than the average-sized skillet.
All Things Considered: What is a Braiser
A braiser looks like a deep skillet and is a cross between a skillet and a dutch oven, embracing the best of both worlds while offering a number of different cooking styles and recipes that the others, alone, couldn't match. Braisers are generally affordable, though there are a number of premium brands on offer as well.
If you're looking to expand your cooking skills along with specific types of recipes, adding a braiser to your cookware is something that should be on your radar.
One-Pot Cooking Rocks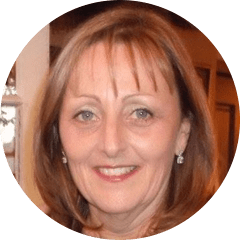 Michelle
Hi, I'm Michelle, the founder, owner, author, and editor of OvenSpot. My passion for one-pot cooking commenced when I was working to prepare cafeteria lunches for school students. I am now on a mission to assist you in choosing the cooking pot or appliance you will use daily. As well as in-depth information to assist you in using and caring for your cookware and appliances.
Questions? Reach out to Michelle at [email protected]