What Can You Cook in a Braiser?
At first glance, it's easy to confuse a braiser with a Dutch oven. Braisers, however, are designed for simmering, with smaller amounts of foods like the stews and large soups that go in a Dutch oven. With the braiser's shallow depth and similarities with a Dutch oven, what can you cook in a braiser?
Whether you're braising or not, there are a lot of recipes that are perfect for a braiser, like meatballs, fries, toasted sandwiches, roast chicken, pork chops (grilled style), short ribs, and bread pudding. Plus, it's perfect for searing.
A braiser is like a deep skillet combined with a Dutch oven. This gives you some versatility in terms of recipes, without going too far in one direction or the other. Like a Dutch oven, you can use a braiser both on the stovetop and in the oven.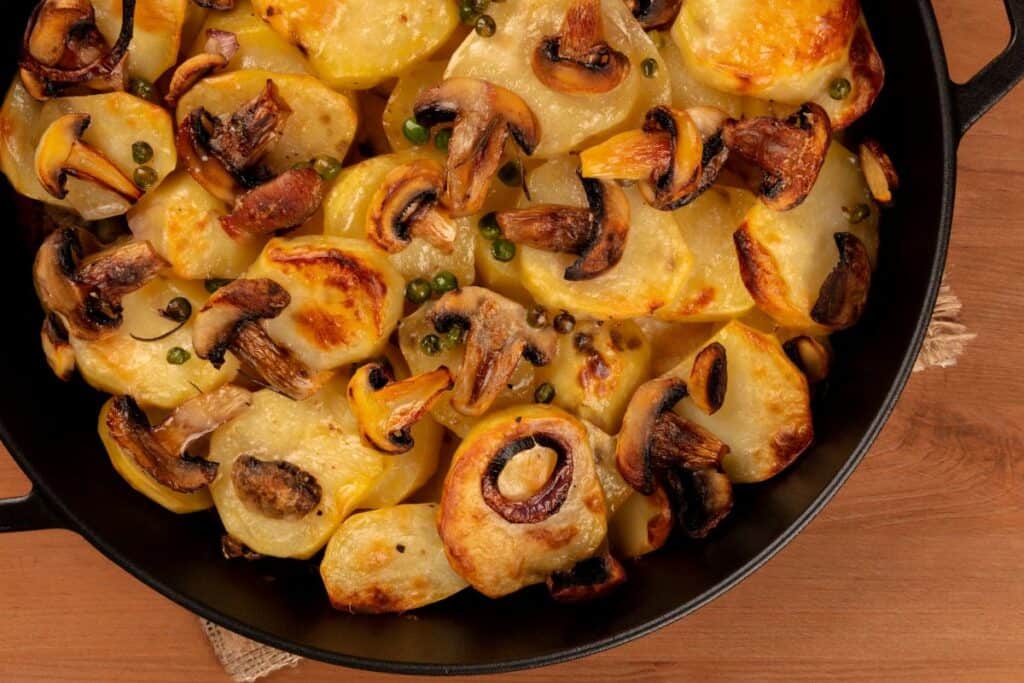 What is Braising?
Braising sounds like the application of a sauce or marinade but it's actually a method of cooking. It involves searing, which is flash cooking the outside of meats or vegetables, before slow cooking it the rest of the way, usually by simmering it slowly.
Searing the outside helps to seal in the juices, which is maintained by slowly simmering afterward. A braiser is essentially a deep skillet with the design of a Dutch oven, which makes it perfect for this type of cooking.
They can easily double as a roasting pan as well. Take the Le Creuset Braiser for instance. It's large enough to hold 5 lbs of meat but small enough to use as both a serving dish and slide in the refrigerator for leftovers. The tight-fitting lid doesn't require anything additional.
What Can a Braiser Cook?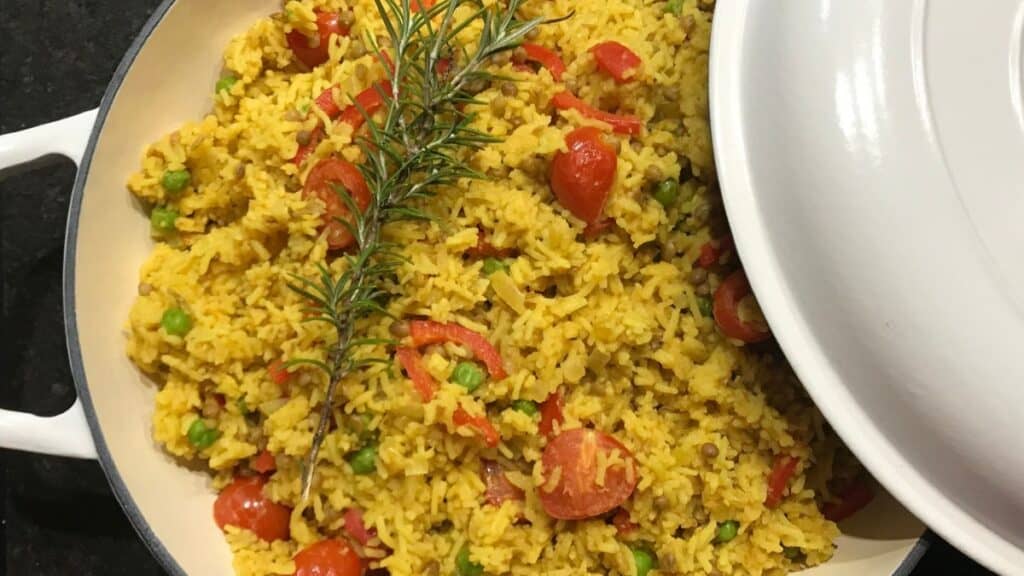 There are traditional braisers and there are modern braisers, though there is a great deal of overlap between the two. A traditional braiser was almost always cast iron braising pans, so they required a good deal of upkeep, as is any cookware manufactured from cast iron.
Cast iron also makes for heavy pans. Modern braisers are lighter and more versatile, with a wide range of uses beyond just braising.
Spare and short ribs
Braised beef
Briskets
Lamb shanks
Pork shoulder
Whole chicken
Lasagna
Rump steak
Chili
Pulled pork
Mac and Cheese
Beef stew
Pot roast
Steamed vegetables
Pasta
Cheese sandwiches
Pancakes
Cobblers
Fried fish
The list goes on and on. That's what makes a braiser the must-have cookware in your kitchen. It's versatile enough to use as a skillet and can flip to a small, dutch oven whenever you need it. A more modern variation is an enameled cast iron braiser, which requires less upkeep.
Can You Braise Meat on the Stovetop?
A lot of people braise in the oven but braising on the stovetop is perfectly fine as well, so long as you keep the heat low and understand that it's going to take longer. It really depends on the cut of meat, in terms of how big it is.
You can braise almost anything on the stovetop, so long as you have the patience for it but it's always better to braise it in the oven. Stovetop braising is a directional heat and sometimes requires a diffuser.
Heat in the conventional oven is all-encompassing, so you don't have to worry about cooking one side more than the other. Fortunately, braisers are designed for slow cooking, so you can keep the burner low or the convection heat low and allow the braiser to do its job over time.
Benefits of Using a Braiser for Cooking
There are a lot of benefits to using a braiser, though you can braise food in something else entirely. Since they weigh less than Dutch ovens, they're much easier to move around, store, clean, and place in the refrigerator when necessary.
Less Weight Than a Dutch Oven
Unless you're just into making huge amounts of beef stew or enough soup to last for a few days, a braiser is the better bet. You can even make stews and soups in one since the walls are high enough to hold a decent amount of liquid.
The only drawback to stews or soups in a braiser is that you can't make nearly as much as you can in a Dutch oven or a large crockpot. Thanks to their lighter weight, they are far more practical, especially for those who have trouble dealing with the weight of a full, dutch oven.
Matching Lid
A tight-fitting lid is highly convenient for a host of reasons, especially when you are simmering with a lot of liquid. Braisers allow for a higher level of steam release than Dutch ovens thanks to the self-basting lid. The lid stays in place it's heavy enough that it won't bounce around.
Two Handles
Like a Dutch oven, quality braisers come with two wide handles, one on each side, and oven mitts fit comfortably for safe lifting. It's not nearly as heavy as a Dutch oven but, depending on what you are cooking, it can get pretty heavy. Large briskets, lamb shanks, stews, braised beef, lasagna, and cobblers can all get pretty heavy.
Heat Retention
The reason why cast iron braiser pans have such excellent heat retention qualities is that they are highly thermal massive. This means that once they get hot, it takes a large amount of energy to make them cooler again.
Because of this property, you don't need to use extra heat or high temperatures when cooking with cast iron – it will maintain its temperature for longer than other cookware materials like stainless steel or aluminum. This allows you to use low heat on your stovetop or oven and still achieve the same results!
Heat Distribution
Not only does cast iron retain heat well but it also distributes it evenly across the entire surface of the pan. This is great news if you're trying to get an even cooking experience when preparing food – no hot spots or cold corners here!
Thanks to even heat distribution, food cooked in a braiser pan tend to be more tender and juicy because each piece gets seared equally without burning away any juices or flavor compounds along with it.
Performance
Another benefit that comes with using cast iron braiser pans is their ability to seal in flavors while cooking food. The thick walls trap steam inside which helps keep flavors from evaporating into thin air as they usually would during steaming or stewing processes. This can help add extra depth and complexity to dishes without much extra effort – always a plus!
Larger Variety of Recipe Options
A Dutch oven is great for large amounts of stew and soup or large cuts of meat. A braiser is small and versatile enough that there are more viable recipes that make more sense in a braiser than they do in a skillet or a Dutch oven.
A great way to take advantage of the lower temperatures available in the cooking process is to cook those tougher cuts of meat.
It's like owning the best of every world when you're using a braiser. Besides, you can braise in a roasting dish or you can bake in a baking dish but both make more sense in a braising pan. Searing, followed by slowing things down is what a braiser specializes in but it can do so much more.
Durable and Long Lasting
Because of its robustness, cast iron is an incredibly durable material–it can last decades if taken care of properly!
Not only does this mean you won't have to worry about replacing your pan anytime soon but it also means that the flavors imparted by previous uses will linger indefinitely on its surface. Giving each dish cooked on it a unique taste every time!
Want to learn more about what a braiser is how you use them and most importantly how to choose the best one for your needs?
FAQs
Quick answers to common questions asked about braisers.
What do you need a braiser for?
A braiser pan can brown to simmer. What sets it apart from other pans is its large surface area and low side walls which allow you to go from searing to slow-cooking without having to use additional cookware.
Is a braiser better than a Dutch oven?
A braiser and a Dutch oven are virtually the same types of cooking pot made from cast iron material. The difference is the lower sides and wide base of the braiser. Either cast-iron pan can prepare similar meals and are almost interchangeable.
Just take into account the amount of liquid required for a particular recipe before choosing a braiser to cook that dish.
This Dutch oven vs braiser explains the difference between both pieces of cookware.
Can I use a braiser instead of a skillet?
Yes, a cast-iron braiser and a cast-iron skillet can heat up and perform the same way under low temperature, medium, or high heat. Both pans can be used on all kitchen heat sources to brown meat or fry up chicken thighs.
Are braisers worth it?
A braiser is worth purchasing if you want the benefit of cooking on the stovetop and in a conventional. These cast iron pans are both stovetop and oven safe. If stovetop cooking is your cooking method of choice you probably don't need a braiser.
Can you bake in a braiser?
Yes, baking in a braiser is the same as baking in a Dutch oven. Scones, biscuits, cobbers, cake, and bread just to name a few favorites.
Can you make soup in a braiser?
Yes, you can make soup in a braiser. This type of pan allows you to sauté base ingredients and simmer them with broth or water to create the soup. Note that due to its wider, shallower design, a braiser is not ideal for large batches of soup. Soup for one or two would fit perfectly into a braiser.
Can you make stew in a braiser?
Yes, a braiser is perfect for making stew. You can brown your meat and vegetables in it due to its wide base, then add your liquid and let it simmer. Its design allows for slow, even cooking which is ideal for tenderizing stew ingredients. Size may limit the quantity of stew you can make at one time.
All Things Considered
A braiser is a must-have method for cooking and the number of recipes that a braiser can accommodate is surprising. While it lacks the capacity of a Dutch oven, a braiser is more than capable of handling just about anything you can throw at it.
Braisers are incredibly versatile and if you're looking for something that can fill the shoes of a cast-iron skillet and a Dutch oven, with a wide range of recipes, a braiser should be on your holiday list.
Have you heard about the everyday pan? They are similar to braisers in my article Le Creuset braiser vs everyday pan you will see the differences.
One-Pot Cooking Rocks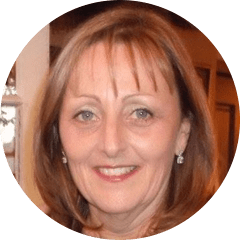 Michelle – Author
Hi, I'm Michelle the founder, owner, author, and editor of OvenSpot. My passion for one-pot cooking commenced when I was working to prepare cafeteria lunches for school students. I am now on a mission to assist you in choosing the cooking pot or appliance you will use every day. As well as in-depth information to assist you in using and caring for your cookware and appliances.
Questions? Reach out to Michelle at [email protected]