What is the Best Size Braiser to Buy?
As the colder months begin to roll in, so does the season for family time around the fire and foods such as hearty stews, roasted meats, and succulent braises. Various cookware becomes a daily essential such as braisers. But, when cooking with a braiser, how do you know which size is best?
Depending on what dish you intend to cook, this will determine the best size of braiser you'll need. Typically the best size suited to most people will be a 3.5 quarts braiser. It's an excellent choice for frying steak, baking bread, mac and cheese, and braising short ribs.
This article will discuss enameled cast-iron braiser sizes and the best size for everyday use. So keep reading! We have everything you need to know about braisers and what the best size is for your kitchen.
Disclaimer: As an Amazon Associate I earn from qualifying purchases on my website. If you make a purchase through links from this website, I may get a small share of the sale from Amazon and other similar affiliate programs.
How is a Braiser Measured?
The way brands measure braisers may vary. Generally, braiser measurements are from side to side of the braiser pan as well as the lid. Brands sometimes supply the measure from handle to handle. You should also check measurements from the base to the top of the pan, the same for the lid as well as both the pan and lid together.
Best Braiser Sizes
Two top-rated brands, Staub and Le Creuset braisers, both manufacture 3.5-quart braisers and are considered lucrative brands and high-quality braisers. However, various other budget manufacturers make slightly larger braisers that float between 3.5 and 4 quarts.
If you decide to opt for a braiser between the 3.5 and 4-quart mark, you'll give yourself plenty of premium and budget-friendly options. However, if you believe that a smaller braiser will work just fine for you and your partner, you may opt for a 2 to 2.5-quart braiser.
A 2-quart braiser is perfect for singular cooking or, in some cases, when cooking for your other half. It may sound small, but the capacity of a 2-quart braiser is around the same as a medium saucepan; this ensures you'll even be able to cook for a few friends if they come over.
A braiser that lies between the 2.5 to 3 quarts size may be a great alternative to the heavier 4-quart braisers. These will be lighter in weight yet can still hold a sufficient amount of food; thus, you'll be able to make wholesome family meals for up to four people.
But generally, it's hard to look past the 3.5-quart braiser, as they are both efficient, large enough to cook all your favorite dishes, and will have a manageable weight. In a 3.5 braiser, you'll easily fit up to five chicken breasts or enough stew to leave you with leftovers for the next day.
Le Creuset Cast Iron Braiser Sizes
Number
Quarts
Liters
Measurements
Weight
Servings
Latest
Price
22
1.5 qt
1.4 ltr
7.75″ x 3.75″ x 11.5″
7 lbs
1-2
PRICE
26
2.25 qt
2 ltr
11.75″ x 5.25″ x 15.75″
10.4 lbs
1-2
PRICE
30
3.5 qt
3.2 ltr
11.75″ x 5.25″ x 15.75″
13.76 lbs
3-4
PRICE
32
5 qt
4.7 ltr
13″ x 5.75″ x 16.5″
17.16 lbs
5-6
PRICE
Le Creuset Cookware
Staub Braiser Sizes
Size
Quarts
Liters
Height
Weight
Servings
Latest
Price
24 cms
9.4 inches
2.1 qt
2.4 ltr
11.6 cm
4.5 inches
4.2 kg
9.25 lbs
2 – 3
PRICE
28 cms
11 inches
3.25 qt
3.7 ltr
12.6 cm
4.9 inches
5.4 kg
11.9 lbs
3 – 4
PRICE
Staub Braiser Size Chart
Braiser Sizes (Brands)
Quarts
Liters
Measurements
Weight
Servings
Latest
Price
3 qt
2.9 ltr
13.6″ x 13.6″ x 4.75″
12.65 lbs
2-3
Babish
3.2 qt
3.1 ltr
16.25″ x 16.25″ x 6.75″
17.75 lbs
3-4
Misen
4 qt
3.8 ltr
15.38″ x 12.19″ x 4.75″
13.34 lbs
4-5
Tramontina
5 qt
4.7 ltr
13″ x 4″ x 13.25″
15 lbs
5-6
Crock Pot
Cast Iron Braisers
Stainless Steel Braiser Sizes
The braiser pan is not only available in heavy iron. A high-quality braiser stainless steel braiser with a wide base, generous handles for wearing oven mitts, and a stainless or glass lid will carry out the slow cooking method provided a low temperature is used.
Quarts
Liters
Measurements
Weight
Servings
Latest
Price
3 qt
2.84 ltr
4.25″ x 12.75″ x 10″
3.8 lbs
2-3
Tramontina
4 qt
3.8
12.4″ x 16.5″ x 5.4″
6.94 lbs
4-5
Zwilling
5.5 qt
5.2 ltr
14.76″ x 13.58″ x 3.94″
6 lbs
5-6
Cuisinart
6 qt
5.7 ltr
15.75″ x 13.82″ x 5.19″
7.4 lbs
6-7
Tramontina
Stainless Steel Braiser Sizes
Nonstick Braiser Sizes
Nonstick braisers are generally made with an aluminum core and a nonstick coating. The type of coating will vary from brand to brand. The heat source for nonstick pans varies between cookware brands, most can be used on all kitchen cooktops.
As aluminum is not compatible with induction. So innovative like Le Creuset add a stainless steel plate to the base of the cookware to make it induction ready. This practice takes place with all types of cookware, skillets, Dutch ovens, pots, and pans.
When shopping for a pan like this ensure you get a fitted lid and stay-cool handles, also are aware that a glass lid may or may not be oven compatible.
Cooking With a Braiser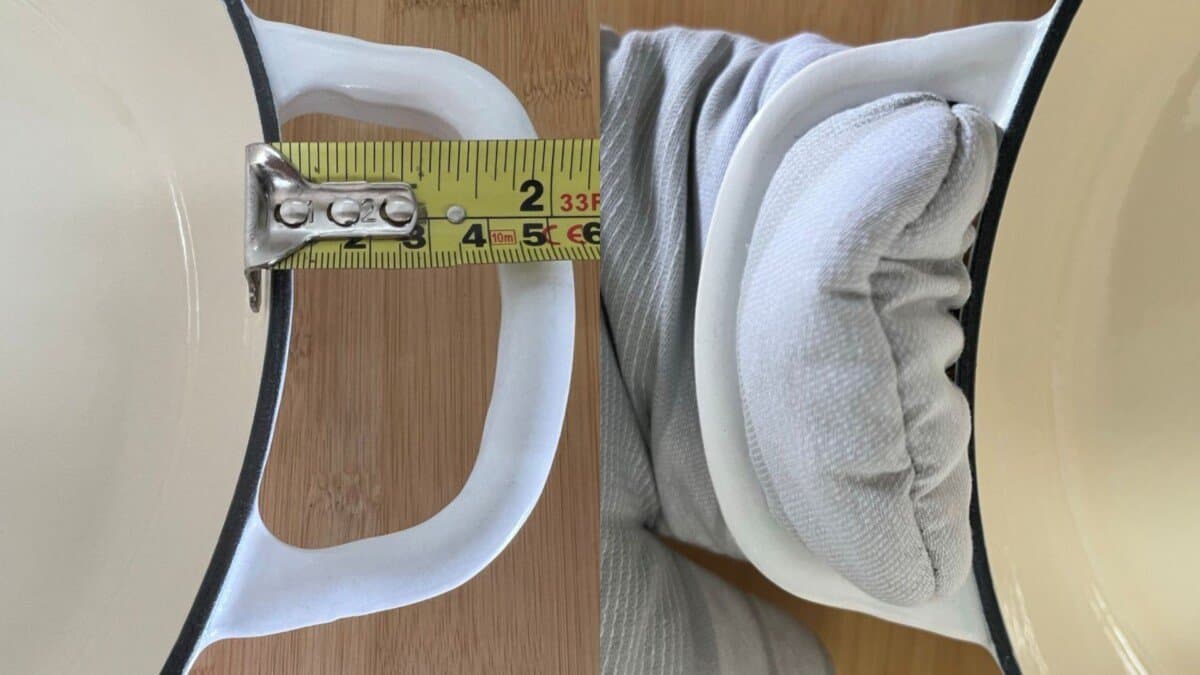 There are numerous pieces of kitchen cookware, each with its own benefits. One of the most popular is a braising pan, which doubles as a versatile pot and comes in handy during winter when cooking hearty meals becomes a daily task.
Braisers can simmer, sear and roast all kinds of meats and vegetables thanks to their even heat distribution. They are often referred to as a cross between a skillet, saute pan, and a Dutch oven and are a great alternative to regular larger pans.
Braisers aren't just made for braising; they are one of the most versatile pieces of cookware you can acquire for your kitchen. You can sear meatballs, whole roast chickens, make a pot roast, cook up a hearty stew, and cook a skillet of chili.
They are typically made from enameled cast iron that covers regular cast in that has been poured and baked in sand molds.
They have a wide base, that requires slightly wider cooking surfaces, accompanied by sloped sides, and have an iron lid with two handles that make it easy to move around the kitchen.
As they are made from durable cast iron, they are long-lasting and can even reach high temperatures when placed under an adequate heat source.
The Best Size Braiser to Cook With
Iron braisers come in various sizes, and depending on what you intend to cook within your braiser and how many people you plan to cook for will ultimately decide the best size for you.
A braiser that lies between 3.5 and 4 quarts is the best size for couples and small families and gives you enough space within the braiser to cook a variety of dishes covering everything from hearty stews to braised short ribs.
How to Ensure You Choose the Right-Sized Braiser?
There are various reasons and factors to consider when buying the right braiser; it is easy to choose a large braiser even with a low budget, as the prices don't vary much between sizes. However, size isn't everything regarding braisers, and here's why.
The weight of cast iron cookware is usually heavier than most would imagine. Thus, if you're simply cooking for one or two people most of the time, then there's no need to purchase a heavy 4-quart braiser when a 2 or 2.5-quart braiser would do. Once the food and liquid are cooking within the braiser, you'll be happy you settled for a smaller braiser.
A larger braiser comes in handy for anyone who uses their stovetop more often than not; thus, a larger diameter is beneficial to cooking in this scenario. But, if you do a lot of frying or braising, then a deeper braiser is better than a wider one.
Braisers are known for their ability to hold a lot of food, especially those around the 3.5 to 4-quart size. Searing the food, cooking in general, and even cleaning up is much simpler whenever you only use one large braiser.
However, if you're cooking for yourself and your partner, life will be much simpler with a small braiser, as it's easier to move around, and you can better gauge the amount of food you'll cook to avoid waste.
There are various benefits to different braiser sizes. However, it typically depends on how many people you'll be cooking for and how often you have to move the braiser.
The Benefits of Cooking With A Braiser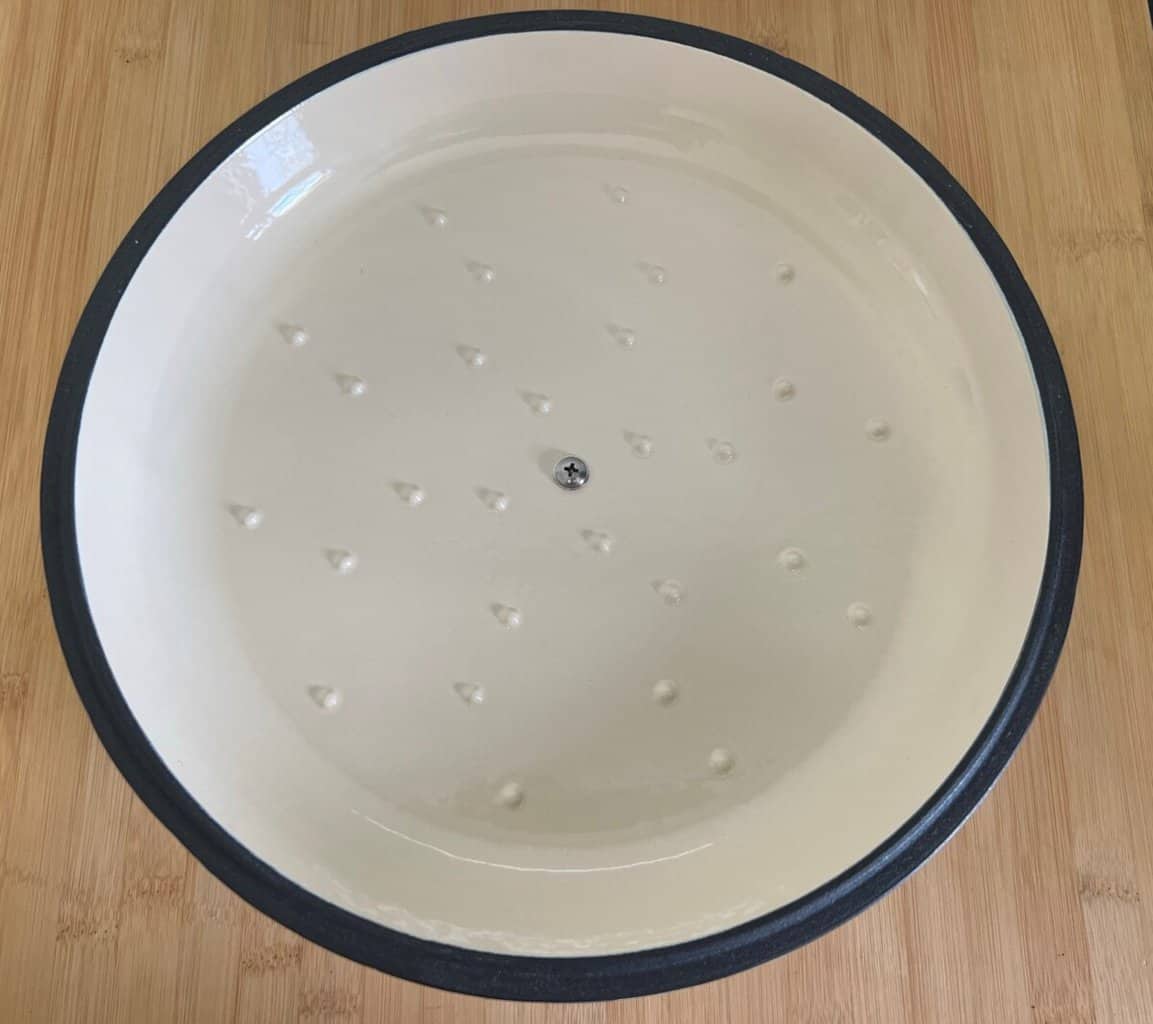 There are numerous benefits and advantages when cooking with a braiser, which is why families utilize this particular kind of cookware during the darker and colder months. Braisers provide excellent cooking methods for simmering, roasting, searing, braising, and baking and can even be used as slow cookers.
Cooking in an authentic enameled cast iron braiser cooks all kinds of meats and vegetables. Because of the heavy cast iron lid, all the moisture remains within the food, ensuring it remains tender. Meats and vegetables can be added together without crowding as braisers typically have an adequate amount of surface area.
Braisers are considered an excellent piece of cookware, partly due to their cast iron material, and can cook a variety of meats. They can sear them on the stovetop, then be placed in the oven with the lid on to cook in the steam. This means that everything can be done in one piece of cookware without the need to transfer from pan to tray.
Braisers are great for reducing sauce thanks to their low sides and excellent surface area and a tight-fitting lid. They can reach a high heat, and this ensures that the steam escapes quickly when the lid is removed, meaning that liquid is evaporated rapidly.
The true purpose of a braiser is to use the cheaper cuts of meat and turn them into tasty and budget-friendly family meals that give you that warm feeling throughout your body.
Popular Dishes to Cook In Your Braiser
An innumerable number of dishes can be cooked in your braiser, and we will list a few delicious and simple dishes that can help you keep your family happy.
Roast Chicken
Braisers are excellent choices for any dishes that need to be cooked in the oven, making them the ideal choice for roast chickens. A roast chicken is a perfect choice for a family dinner and never fails to excite everyone. Potatoes, peas, and various other sides can be added directly to the braiser resulting in a one-pot meal for the whole family.
Meatballs
Next on our list is meatballs, another family classic. The meatballs can be seared on the stovetop using the braiser before they are added to a tomato-based sauce accompanied by vegetables. You can then place the lid on the braiser and let it simmer, resulting in tender meatballs and vegetables.
Shakshuka
A tomato shakshuka is one of the easiest breakfasts to make for the whole family in a braiser. This dish would typically ruin the seasoning on a regular cast iron skillet, but braisers are well equipped for the task thanks to its heavy lid. Simply place all the ingredients together, add in the eggs, and put the lid on, and you'll be left with one of the best shakshuka you've ever tasted.
FAQs
Quick answers to the most common questions asked about braisers.
What is the best size of Le Creuset braiser?
The Le Creuset 3.5 quart braiser is large enough to feed a family and fit on any stovetop to work efficiently and economically.
What is the most popular size braiser?
A 3.5-quart braiser is the most popular size. It is not too heavy and fits on most stovetops and in most ovens. This size is ideal for braising and stewing as it can cook enough food for four to six people comfortably.
How big is a 3.5-quart braiser?
12 inches or 30 cm in diameter, measurements are from one side of the braiser to the other. The measurement from the base of the braiser to the top of the knob on the lid will be approximately 4 1/2 inches or 11 cm high.
Can you ruin the enameled cast iron?
Yes, enameled cast iron can be damaged if not handled properly. Avoid chipping and scratching by using wood or silicon utensils. Clean with nonabrasive cleaners and scrubbing pads. Most importantly avoid sudden temperature changes as the enamel can separate from the raw cast iron core.
Wrapping Up
So, now that we've discussed the various sizes of braisers, you know that a 3.5 quart is generally considered the best size when cooking for numerous reasons including; it holds a sufficient amount of food that can easily feed a couple or a family.
Just remember that if you mainly cook for yourself or your partner, then a 2.5-quart braiser will be enough and will also be much lighter, thus, easier to move around.
One-Pot Cooking Rocks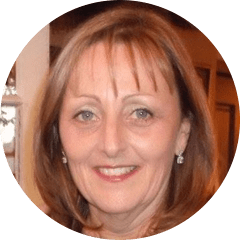 Michelle – Author
Hi, I'm Michelle the founder, owner, author, and editor of OvenSpot. My passion for one-pot cooking commenced when I was working to prepare cafeteria lunches for school students. I am now on a mission to assist you in choosing the cooking pot or appliance you will use every day. As well as in-depth information to assist you in using and caring for your cookware and appliances.
Questions? Reach out to Michelle at [email protected]