Cocotte vs Dutch Oven: What Is the Difference Between?
These two heavy-duty yet beautiful-looking cooking pots have been used as a staple piece of cookware for hundreds of years. But confusion still reigns over what the modern enameled version of these cooking pots should be called.
A Dutch oven is the original cocotte or French oven. Originally from The Netherlands, they were forged from cast iron. Used in their raw form (no enamel coating) over open fires or wood stoves. Modern-day Dutch ovens have been coated in enamel and are known as "Cocottes" which is a French term for "Dutch ovens".
Disclaimer: As an Amazon Associate I earn from qualifying purchases on my website. If you make a purchase through links from this website, I may get a small share of the sale from Amazon and other similar affiliate programs.
What Is the Difference Between a Cocotte and a Dutch Oven
What Does Cocotte Mean?
In France and Europe, the enamel-coated Dutch oven is called a cocotte or French oven.
Dated back to 1865 the word cocotte is French for a small round or oval cast-iron pot known as a "casserole".
These cooking pots can also be made from earthenware and fireproof porcelain and are used to cook portions of meals, fowl, or game.
What Is a Dutch Oven?
In the United States, they are more commonly known as Dutch ovens or French ovens.
The earliest record of the Dutch oven is dated back to 1760. The Dutch oven is described as a cooking pot with a heavy lid.
This pot will make just about any dish but pot roasts, stews, and soups are what would have been cooked in them hundreds of years ago.
The Differences Between a Cocotte and Dutch Oven?
Dutch oven manufacturers and Brands name various shapes of their Dutch ovens different names such as cocotte, french oven, and Dutch oven, to add to the confusion.
Two very well-known brands Le Creuset and Staub both have cocotte, French ovens, and Dutch ovens in their extensive ranges of cookware and accessories.
Cocottes (French ovens) and modern Dutch ovens are iron pots with porcelain enamel coating. Cast with thick walls, a flat bottom, and a heavy tight lid.
Dutch ovens usually have spikes or (nipples) on the inside of the lid. These spikes allow the flavorsome condensation to drip back into the oven. Perfect for slow cooking and those full-bodied flavors we all love.
This is where one main difference occurs between a Dutch oven and a cocotte.
The lid of the Le Creuset Dutch oven is curved in such a way as to maximize the basting feature of its lids.
Whereas some cocotte, such as Staub's Dutch ovens have a flat lid with spikes. It has amazing self-basting benefits it just looks different.
Both Cocottes and Dutch ovens come in a variety of shapes, including oval for large cuts of meat. A wide range of sizes, different colors, a metal knob that is oven safe, prices, and finishes.
What Is a Cocotte Used For?
Although the shape of your cocotte may be slightly different and has been distributed by a manufacturer as a "cocotte" it is essentially a Dutch oven.
Dutch ovens are the original cooking pot that can cook almost any dish you want to prepare in it. It will withstand high temperatures and has stainless steel knobs that are also oven safe. So what can home cooks use an iron cocotte?
Is Staub as Good as Le Creuset?
The table below points out the key differences and what owners are saying about these two wonderful brands of cookware.
As with most debates about similar quality products – it really is a personal choice as to which one you will love.
Great Read: Le Creuset Dutch Ovens Sizes
FAQs
Is Staub worth it?
Yes, Staub is worth the price. Cookware made in France from the best quality raw materials made by artisans that still hand finish their cast iron today. Read more about why Staub is so expensive.
Can a cocotte go in the oven?
Yes, cocotte can go in the oven, under the broiler, are induction ready, and suit all cooktops.
What is a mini cocotte used for?
A mini cocotte is perfect for single servings, dips, and dinner parties so everyone has their own cocotte.
Can Staub cocotte go in fridge?
Yes, Staub cocotte can be stored in the fridge. Read more about cast iron Dutch ovens in the fridge in my article.
5 of My Favorite Enamel Cast-Iron Dutch Ovens
Finals Thoughts – The Difference Between a Cocotte and a Dutch Oven
Cocotte vs Dutch oven now you have the differences between a cocotte and a Dutch oven. Almost little to none really.
I believe the best cocotte, French oven, or Dutch oven is the one you use every day… After all, they are the original versatile one-pot cooking pot…
Which one is best for you? It really is a personal choice but you should take into consideration the following to get the most out of these wonderful cooking pots.
what types of food you will be cooking
how many you will be preparing food for regularly
what weight of pot can you safely handle
decor color choice
budget
Interested in the Le Creuset debate check out my in-depth article about Why is Le Creuset so expensive before purchasing they will help you buy the right products for you!
One-Pot Cooking Rocks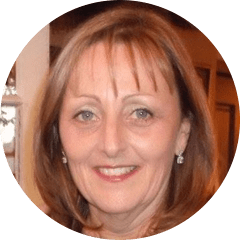 Michelle – Author
Hi, I'm Michelle the founder, owner, author, and editor of OvenSpot. My passion for one-pot cooking commenced when I was working to prepare cafeteria lunches for school students. I am now on a mission to assist you in choosing the cooking pot or appliance you will use every day. As well as in-depth information to assist you in using and caring for your cookware and appliances.
Questions? Reach out to Michelle at [email protected]