What Is a Dutch Oven? Why You Need One
I am amazed that some people still do not know that this magnificent piece of cookware exists. So when I am asked what is a Dutch oven my answer is always as simple as the Dutch oven itself.
A Dutch oven is a thick-walled cooking pot with a self-basting tight-fitting heavy lid. This heavy cooking pot of cast iron construction is made from raw cast iron for campfire cooking and in the kitchen. Cast iron Dutch ovens covered in enamel are for the kitchen only. Aluminum, stainless steel, and ceramic dutch ovens are also available.
Disclaimer: I earn from qualifying purchases on my website as an Amazon Associate. If you purchase through links from this website, I may get a small share of the sale from Amazon and other similar affiliate programs.
What Is a Dutch Oven?
There are two types of Dutch ovens both are great options for home cooks and campers alike.
One that is suitable for both outdoor and indoor use.
The other is used in the kitchen only and should never see at a campfire.
Good quality cast iron cookware is sort after by professional chefs and the home chef the world over including Dutch or "French" ovens.
Landed here but you just want to see a large range of the best Dutch ovens. See the Dutch oven range at Amazon.
Seasoned Cast-Iron
Seasoned cast iron is the raw version of the Dutch oven. Commonly known as camp Dutch ovens they come with either a flat base or legs to stand in hot coals like an old cauldron.
These ovens withstand extremely high temperatures and are generally used over campfires, coals, and briquettes.
Although this heavy-duty pot, with its thick walls, can withstand extreme temperatures it really shines when cooking Dutch oven recipes at low temperatures. Classic Dutch oven beef stew will melt in the mouth when cooked low and slow and at a consistent temperature.
They are also tough and can prepare almost any dish, including one-pot meals like pot roast, whole chicken, or casserole dishes. Make no mistake they perform just as well using any heat source in a kitchen.
These ovens are seasoned with oil to protect the metal from rusting. This protection also acts as a non-stick surface known as the "Patina".
These Dutch ovens need to be kept seasoned for optimum use. Today most cast-iron Dutch ovens are pre-seasoned and ready for use.
This pre-seasoning is, in my opinion, not enough to protect a new Dutch oven, and seasoning before its first use is always beneficial.
After initial seasoning, the non-stick surface is maintained naturally by the regular use of cast iron. Oils in the cooking process build up and protect the cast iron and keep the surface non-stick even under high heat.
Related read how to clean a Dutch oven after cooking
Cleaning seasoned cast iron is as easy as using warm to hot water. Scrubbing to remove particles, rinsing clean, drying thoroughly, and great storage techniques to protect the cast iron.
You will only have trouble cleaning your cast iron when the seasoning has broken down. It will then require reseasoning.
Related read this article is an in-depth roundup of the many different types of Dutch ovens.
Enameled Dutch Ovens
Enamel or ceramic is a coating that covers different types of cores. Two types are cast iron and aluminum with cast iron being the toughest and most popular.
Enameled cast iron still has all the fantastic properties of cast iron with the addition of benefits from an enamel coating.
If it is a high-quality oven it should be covered all over evenly with no lumps or obvious chips and cracks this then should stop the pot from rusting.
These ovens are designed for various heat sources in the kitchen such as electric, gas, glass, ceramic, and induction. As well as the conventional oven.
They are durable, as well as easy to clean, and maintain.
Enameled Dutch ovens are beautiful pieces of cookware that easily convert into serving ware. They are available in wonderfully fashioned colors to suit any decor.
Enameled cast iron looks great sitting atop any kitchen cooktop while not in use.
This type of cookware is so versatile. Not only can you cook and serve out of this enamel cookware, but you can also use it to keep dishes cold, anything you can think of from salads to a fantastic summer punch.
Straight from the refrigerator to the table.
There are some Cons to using enamel cast iron. Some believe that because these ovens are coated with enamel they are easier to care for than seasoned cast iron.
you cannot use metal utensils as the enamel can be damaged (silicon, wood, or plastic)
due to the generally light interior of the enamel, it can become stained over time (can be removed with a little maintenance)
handwashing is the best way to clean the enamel – no dishwasher even if the manufacturer says you can
after handwashing, it should be dried immediately so as not to rust
a lesser-quality enamel oven will chip and scratch if not cared for and stored correctly
Related read Cast Iron Made in the USA
Stainless Steel – Aluminum Core – Dutch Ovens
This is an example of the modern age of the Dutch oven. This particular Dutch oven comprises three layers. There is a heavy-gauge aluminum core which then is covered by two layers of stainless steel.
Manufactured with high-heat, high-pressure impact bonding for extreme durability.
The aluminum core has superconductivity which allows for even heating.  So you have complete control of the cooking process.
The non-porous stainless steel cooking surface is safe for use with all utensils.
Related read Dutch Oven vs Stainless Steel Pots
The pot itself has long, brushed stainless steel handles that stay cool on the stovetop. They do heat up in the oven so mitts are required for transportation
These Dutch ovens now come with a clear tempered-glass lid. Which is domed with points on the inside so the self-basting process can be carried out the keep food tender.
These lids are oven safe and great for keeping an eye on the meal while it is being cooked. With the lid in place after the meal is prepared it will stay warm and ready for serving.
This oven is dishwasher-safe.
You can prepare any meal in this Dutch oven that you would prepare in a cast-iron Dutch oven. The cooking process will just be a little different.
The best thing about this Dutch oven is the weight – could be up to 50 percent lighter. If you cannot handle traditional cast iron this could be an option for you.
Looking for cookware made in the United States? My article Stainless Steel Cookware Made in the USA will help you out.
Non-Stick Dutch Ovens
These ovens are made in much the same way as the stainless steel option.
In place of the stainless steel, the interior includes three layers of nonstick coating over the heavy-gauge aluminum construction. The first two layers provide durability and the third layer offers a non-stick surface.
This reduces sticking which means you can use less fat when cooking. Providing you do not burn food the cleanup should be easier. This oven is also dishwasher-safe.
The long, brushed stainless steel handles are designed to stay cool on the stovetop.
You can prepare any dish in this Dutch oven and it will be very light compared to a traditional Dutch oven. It is said to be up to 50 percent lighter than a traditional Dutch oven.
Learn about the differences between Aluminum and Cast Iron Cookware
How Do I Choose A Dutch Oven
To choose the correct oven for your needs identifying what your actual cooking requirements are and how much care and maintenance you want to put into the oven is key.
Knowing what kind of Dutch oven to buy can be a challenge. But the more you explore what your particular needs are the easier it will be to choose one.
Do you want to cook outdoors a Dutch oven for camping would be the best because this was the original way cast iron camp Dutch ovens were used.
Want to cook both indoors and outdoors well you could not go wrong with a traditional cast iron Dutch oven designed for both the kitchen and the campfire.
Seasoned cast iron with a flat bottom will be easier to use on the stovetop and in your conventional oven.
Are you able to handle a heavy cast iron cooker or do you need something lighter?
How many people will you be cooking with regularly?
Do you have the room to store cast iron correctly?
Choosing Seasoned Cast-Iron
Want something that is rugged and tough? You can't go wrong with seasoned cast iron.
These Dutch ovens are cast from iron and are available at various price ranges.
A good Dutch oven will be made from the best quality iron. It will present without cracks or fractures and have a smooth finish.
A cheaper cast iron Dutch oven could be made from a lesser grade of iron. It could then present with a rough surface and even fractures and cracks already present.
Cracks and fractures in cast iron ovens can explode or break with a change in temperature. Even if it doesn't break chips can break off during the cooking process and enter your food.
If you find that this is the case don't use it and return it to get your money back as it could be dangerous to cook with. After frequent uses and this damage occurs you may be able to exchange or return it under warranty.
These Dutch ovens can be used on hot coals, on an open fire, and hanging over open flames as well as in the kitchen. You can use these seasoned ovens inside your conventional kitchen oven.
When using stovetops such as glass, ceramic, and induction great care should be taken not to scratch the stovetop with the cast iron.
To clean cast iron, you can heat the water inside and scrape off any burnt or stuck food. Then scrub with a brush. Rinse and dry immediately to reduce the chance of rust. Lightly season and you are ready for the next meal.
Choosing Enameled Cast Iron
Want something pretty that you will only use in the kitchen? The enamel cast iron Dutch oven could be for you.
Look gorgeous, and deliver the same meal outcomes as a seasoned cast iron Dutch oven.
No seasoning is required, easy to clean and maintain.
Keeps meals hot by using it as a serving dish straight from the pot.
When choosing an enamel cast iron Dutch oven you will need to be aware of the following:-
An expensive enamel Dutch oven will be made from the best quality iron and enamel
The enamel will have no chips, cracks, or fractures and have a smooth finish
Check the manufacturer's instructions to see what heat sources the enamel Dutch oven can withstand
Learn about what Dutch ovens are made of.
Choosing a Lighter Dutch Oven
Need something that cooks in the traditional way but is a lot lighter than cast iron? The stainless steel or non-stick Dutch oven options may be for you.
The types of cooking pots are great for those who are not able to lift heavy cast-iron Dutch ovens.
Variations in recipes and cooking times will a meal deliver a Dutch oven meal something close to cast-iron cooking – but not quite.
There are various materials, sizes, and prices to suit all.
Get more information about Lightweight Cast Iron Compared to Cast Iron
What Size Dutch Oven Should I Buy
After identifying which type of Dutch oven you want to buy you will then need to examine two things:-
The number of people you want to feed.
What sort of food do you want to prepare? Round Dutch ovens are good for stews, casseroles, and soups. Oval Dutch ovens are great for roasts and large cuts of meat.
This in-depth article will also assist you in choosing what size Dutch you should buy.
FAQs
Quick answers to some of the common questions asked about Dutch ovens.
What is a Dutch Oven used for?
Dutch ovens can be used either outdoors or indoors. Outdoors you would use a camp cast iron Dutch oven which is suitable for open flames and coals.
You can also use these Dutch ovens in your kitchen taking care not to damage cooktops or ovens. There are also enameled Dutch ovens for use in the kitchen.
These ovens can be used for almost any dish you would like to prepare. They can get very hot for searing, browning, sauteing, and roasting. As well as fast meal preparation slow cooking is also carried out in these versatile cooking pots.
They are used to prepare soups, stews, casseroles, beans, chili, oats, baked goods like bread, desserts, and much more.
See a full list of Dutch oven uses.
Why are Dutch ovens so expensive?
The quality of materials and manufacturing processes determine how expensive is Dutch oven is.
Lesser quality materials manufactured in mass can be quite affordable.
On the other have you have internationally renowned cast-iron manufacturers like Le Creuset that use only the best materials and handmade manufacturing processes. This of course is reflected in the end price.
See why Dutch ovens can be expensive in this article explains the materials and manufacturing requirements that go into producing Dutch ovens.
How do you use a Dutch oven?
Dutch ovens are one of the easiest forms of cooking that have been around for hundreds of years, anyone can use one.
Select your heat source
Choose the correct type of Dutch oven
Chop, dice, and measure your ingredients
Add oil, Saute, sear, or brown your meat and/or vegetables
Add liquid and other ingredients
Cover and cook for the required time
Can you fry in enameled cast iron?
Absolutely, you can carry out shallow and deep frying in enameled cast iron.
You can also very successfully cook eggs in an enamel cast iron – find out my 7 awesome tips.
Is enameled cast iron better than cast iron?
These are different types of cooking surfaces.
Made distinctly different by the fact that seasoned cast iron can be used on any heat source.
All be it in the kitchen with the utmost care to protect cooktops and other kitchen surfaces.
Enamel cast iron can not be used on campfires, coals, or briquettes.
So before claiming weather on the cooking surface is better than the other – one has to decide what heat source said cookware will be used upon.
If you want to use the cast iron outside only – seasoned cast iron.
Use the cast-iron inside only – enameled cast-iron.
Inside and outside – seasoned cast iron.
What can be used instead of a Dutch oven?
There are many substitutes for using a Dutch oven these include skillets, electric fryers, slow cookers, instant pots, pressure cookers, multi-cookers, soup, and stockpots.
If you can convert a recipe you can use any number of cooking pots as a substitute.
Learn about Dutch oven substitutes in my article that digs deep into the alternatives to using a Dutch oven.
To Finish – What Is a Dutch Oven?
Well, there you have it! That is a lot of information to absorb about what a Dutch oven is as well as the various types of Dutch ovens and where you can use them.
I hope you have also gleaned a little about what is so special about Dutch ovens and why those that use them regularly love them.
Do you really need a Dutch oven? Probably not if you can convert recipes, but if you like to cook you will love using a cast-iron Dutch oven.
Want more information about Dutch ovens? Be sure to cruise this site for access to information about everything Dutch ovens.
One-Pot Cooking Rocks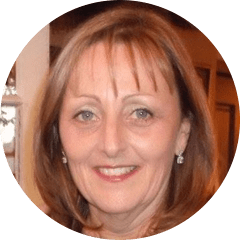 Michelle
Hi, I'm Michelle, the founder, owner, author, and editor of OvenSpot. My passion for one-pot cooking commenced when I was working to prepare cafeteria lunches for school students. I am now on a mission to assist you in choosing the cooking pot or appliance you will use daily. As well as in-depth information to assist you in using and caring for your cookware and appliances.
Questions? Reach out to Michelle at [email protected]