Can You Cook Soup in a Dutch Oven: 5 Tips for Great Soup
You may have heard about Dutch ovens being used as a cooking pot for camping or outdoor cooking, but are you aware that Dutch ovens can be used inside your kitchen.
If you are new to Dutch oven cooking the question as to whether you can cook soup in a Dutch oven is fair. So can you cook soup in a Dutch oven?
Dutch ovens will cook any of your favorite soup recipes. Cast iron Dutch ovens produce even low or high heat once they are heated up correctly. Dutch ovens have high walls, a thick base to retain heat, and simmer soup. Their self-basting lids keep the nutritious goodness inside the pot while cooking a delicious soup.
Disclaimer: As an Amazon Associate I earn from qualifying purchases on my website. If you make a purchase through links from this website, I may get a small share of the sale from Amazon and other similar affiliate programs.
5 Tips to Make Perfect Dutch Oven Soup
Soup is one of the easiest and healthiest meals you can prepare for yourself and others. A Dutch oven is the perfect cooking pot for preparing soup. Dutch ovens are the ultimate and original slow cooker.
Use a Dutch oven as a slow cooker – this article here includes tips to get the best out of your Dutch oven.
Along with stews and casseroles, soup leftovers often taste better the next day. Also, almost all soups can be frozen for future meals.
Add fresh Dutch oven bread or buttered toast and you have a meal for lunch, dinner, or anytime thereafter.
You should follow your chosen recipe – but I just wanted to give you the quick and easy steps so you can get to making soup in your Dutch oven.
Choose Your Soup Recipe
Start with a soup recipe that you are really going to enjoy something you know you will like. Don't choose a fancy recipe that you may or may not like.
Make sure you choose a recipe designed to be cooked in a Dutch oven. As these cooking pots get very hot and you do not want to ruin your dish by not adhering to the correct temperatures and cooking times.
Need some help getting started? Here are four of my favorite cast-iron Dutch oven soup recipes.
Gather Soup Ingredients
One of the best things about making soup is that you will probably have almost half your ingredients in your pantry or refrigerator. Such as herbs and spices, salt, pepper, and other flavorings.
Let's not forget broths, stock, coconut milk or creams, rice, pasta, quinoa, as well as other grains and the mighty protein-packed beans, canned or dry.
Use your fresh ingredients soon after purchasing to ensure you derive the best nutrients from the produce.
Prepare Soup Ingredients
Meat or other protein – make sure you cut the pieces evenly.
You will be sealing or browning them to keep the goodness in each piece as well as keeping them tender during the cooking time.
Vegetables – cut pieces of a similar size so they will cook evenly.
Tip – If you do not seal your meat you will end up with a bubbly grey substance floating on top of your soup.
Sealing Soup Ingredients
Heat up the Dutch oven over low to medium heat
Add your oil of choice – I like pure organic olive oil.
Add onions – sauté until clear. Add fresh garlic and ginger if required to cook for 40 minutes.
Add cubes of meat or protein and keep moving the pieces around to brown on all sides.
If you are using spices depending upon the recipe you can add them before or after the protein has browned.
Tip – This step releases the flavors of the spices before adding liquid and cooking the soup
Simmering Dutch Oven Soup to Perfection
Add some of the required liquid occasionally mixing and scraping the bottom of the oven to loosen all the yummy caramelized goodness that might be stuck on the bottom of the Dutch oven.
Add the remaining ingredients.
You can continue to cook your soup on the stovetop or place the lid on and finish the soup off in your conventional oven.
If you choose the stovetop option – low and slow heat to prevent any soup from sticking to the bottom of the Dutch oven.
Tip – Check out this list of vegan and plant based recipe soup thickeners
Why Use a Dutch Oven to Make Soup?
There are so many confusing kitchen appliances and cookware available to us today. They are bright shiny objects that appear to do everything in one magical box.
Most appliances do as promised it is just that we don't use them to their capacity. The cleanup is a mess and the storage tiresome.
It is no wonder people are simplifying their lives and are turning back to the basics in their kitchens.
What better piece of cookware to downsize to or start with than a Dutch oven?
You can prepare any dish all in one pot or "Dutch oven"…
Dutch ovens can prepare any dish at high temperatures for quick dishes or low and slow for full hearty meals.
Use on the stovetop or in a conventional oven. Or a combination of both, start your preparation on the stovetop, place the lid on put it in the oven for an even heat.
Adjust any recipe to cook it in a Dutch oven.
What Can You Cook in a Dutch Oven?
You really are only limited by your imagination.
Breakfast – eggs, oats, yogurt,
Meat – roast chicken, fried chicken, coq au vin, chicken Provençal,
Stews and Casseroles – beef stew, meatballs
Vegetables – scalloped potatoes, french fries
Sides – rice, scones, biscuits, dips
Bake – bread, cakes, desserts
Snacks – donuts, popcorn
The question should read what can't you cook in a Dutch oven?
Looking for a Dutch oven?
Here are 5 of my all-time favorites including the well-renowned but very affordable Lodge Dutch Oven.
To Finish – Can You Cook Soup in A Dutch Oven?
Honestly, preparing a soup using only a Dutch oven really could not be easier. It's almost like this cookware is for precisely that purpose.
In the efficient list of things, you need, a chopping board and knife, lots of lovely fresh ingredients, condiments from your store cupboard, and no more than 15-20 minutes of preparation time.
The rest you can leave in the competent hands of your Dutch oven, leaving it to perfectly simmer away until you are ready to take it directly over to the table and serve. The soup is homemade and straightforward every day! Delicious!

Sure, you can make soup in any old pot — but make it in a Dutch oven, and you can feed a crowd or make enough to eat for lunch all week or freeze in batches for another day.
I keep my Dutch oven on the stove at all times so that I can churn out a big pot of soup weekly. The larger the pot, the larger the crowd you can feed.
A Dutch oven serves every purpose, its outstanding qualities will never disappoint you and help you serve the tastiest soup.
Try A Healthy Home-Made Soup today!
Related read can you freeze homemade soup?
---
Recommended – Dutch Oven Recipes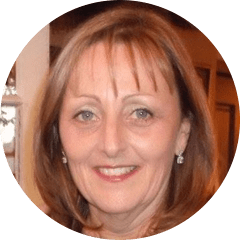 Michelle – Author
Hi, I'm Michelle the founder, owner, author, and editor of OvenSpot. My passion for one-pot cooking commenced when I was working to prepare cafeteria lunches for school students. I am now on a mission to assist you in choosing the cooking pot or appliance you will use every day. As well as in-depth information to assist you in using and caring for your cookware and appliances.
Questions? Reach out to Michelle at [email protected]