15 Ways to Thicken Vegan Recipes: Go Dairy Free
Vegan cooking can be a rewarding experience if you are all set with the right list of ingredients. Normally, thickening sauces and other recipes call for gelatine and butter and sometimes, even milk, but with vegan cooking, these are not viable. Fortunately, there are plenty of other tasty alternatives that one can resort to when it comes to thickening those vegan stews and sauces.
There are several ways to thicken vegan recipes that are available in your kitchen cupboards. Nuts, arrowroot powder, and coconut flour are some of the many ingredients used to thicken both savory recipes and desserts. Other thickening agents include dates, oats, beans, and flax seeds.
Disclaimer: As an Amazon Associate I earn from qualifying purchases on my website. If you make a purchase through links from this website, I may get a small share of the sale from Amazon and other similar affiliate programs.
15 Ways to Thicken Vegan Recipes
Cooking vegan food does not need to be an ordeal that sends you down in a downward spiral. It should be a pleasurable experience and must be enjoyed every step of the way.
Keep on reading to find out how to thicken vegan recipes with 15 simple ingredients like dates and beans and even chia seeds and flax seeds can be used not only to thicken vegan stews, soups, sauces, and desserts but also to give that added oomph of flavor to the dish.
Nuts
Various nuts, such as cashew nuts, contain large quantities of starch that help with thickening sauces. Cashews are also packed with a lot of flavors, which contributes to the sauce's overall taste. The fat content of the cashew also helps in improving the consistency of the dish.
Other nuts such as walnuts and groundnuts are also used to grind to a paste and used to thicken various sauces.
Dates
Raw food lovers like to snack on dates. Dates are powerhouses of energy. Dates are increasingly used in desserts not just as a thickening agent but also to add sweetness and flavor to the dish.
It is recommended to soak dates overnight before you blitz them for use in your vegan recipe the next day. However, do not fret if you have forgotten to soak them the previous night. Pour boiled water and let it sit for 15 minutes before you use it.
Arrowroot Powder
Arrowroot powder is widely used to thicken soups and sauces. You can also use it to thicken stews and gravies. By simply making a slurry of arrowroot powder, you can use them in your vegan dishes. Add some water to the powder to make the slurry, or alternately, you can also use non-dairy milk and whisk it until it is smooth.
Coconut Flour
Coconut flour is very versatile and can be used in both sweet as well as savory dishes. It is also gluten-free, so is a great alternative for someone who is not tolerant of gluten.
Coconut flour can be used to thicken curries that are inspired by South East Asia, and it can also be used to thicken vegan cookies and muffins.
Chickpea Flour
Chickpea flour is largely used to thicken savory dishes. Here are the steps to do this:
Toast the chickpea flour for a few minutes on a dry skillet.
Once the flour starts to brown slightly, take it off the heat.
Add it to the curry to thicken it.
Chickpea flour is great at absorbing liquids without causing lumps, and it also lends a mellow, buttery taste to the dish.
It is also considered to be very healthy and versatile as well. Not only can it thicken gravies and other savory dishes, but it can also be the base of many savory dishes.
In parts of India, chickpea flour is used to make thick pancakes, and then these pancakes are cut into cubes to make gravy in a tomato and onion curry base.
Psyllium Husk
Psyllium husk is a fibrous ingredient. You will only need to add as little as a half teaspoon per serving to thicken any vegan recipe. Due to its high versatility, psyllium husk can be used in stews, soups, sauces, and smoothies.
Agar-Agar
Used in a ratio of one teaspoon to one cup of liquid, agar-agar powder is a great thickening agent for many savory vegan recipes. To effectively use this, you must do the following:
Dissolve four tablespoons of warm water in a saucepan and bring it to a boil.
Once it has boiled over, mix it into the sauce that you want to be thickened.
Seeds (Chia and Flax)
Chia seeds have a particular attribute that allows them to thicken and swell up when added to water or any other liquid form such as coconut milk or soy milk.
Both chia seeds and flax seeds are used as egg substitutes, especially in desserts and tarts.
Add a tablespoon of these seeds to 1/3 cup of water and let it rest for 15 minutes.
Once the resting period is over, you can use them in the dish.
Here is a video on how to make mango pudding using chia seeds as the thickening agent:
Xanthan Gum
Gravies and stews can be thickened using small amounts of xanthan gum. All you need to do is:
Combine 1/2 teaspoon to 1 tablespoon hot water for every 1 cup of gravy.
Add the xanthan gum slurry until it is smooth and then add it to the gravy.
Oats
Oats are a great way to achieve thick consistency in your soups and stews. To do this:
Grind a tablespoon or 2 of the oats until they resemble a flour-like consistency.
Add that to your pot of vegan soup or stew, and you will see it thicken without clumping up.
Beans
There are many beans available in the market today that make ideal candidates for thickening soups and curries.
Beans such as fava, black beans, kidney beans, and pinto beans can be boiled and mashed in a food processor and added to any vegan gravy to thicken it up and give that gravy that extra boost of flavor.
Learn how to thicken chili in a slow cooker or Crock-Pot.
Root Vegetables
Root vegetables such as carrots and sweet potatoes have been used for a long time in soups and stews because of their starchy qualities that help thicken the dishes.
Winter squash and celeriac are also excellent thickening agents when they are used after being pureed. Alternatively, you can roast or boil and mash these vegetables and add them to your sauce to thicken them.
Potatoes
Potatoes are also an excellent tool to thicken gravies and curries. Dishes that contain potatoes will naturally start to thicken just as the potato simmers in the liquid. The potato's starch acts as a thickening agent and is used widely across the world to thicken curries.
Rice
Adding rice or rice flour to any curry or gravy will help thicken it up. In many parts of the world, rice is used regularly as a thickening agent in curries and other dishes. Rice flour is also used to sprinkle over curries to thicken them. It is a great option, especially for vegan dishes.
Coconut Milk
Coconut milk adds depths of flavor to any dish, and it is largely used in vegan dishes to help thicken the dishes.
The coconut milk's flavor further intensifies the other vegetables' taste in the stew coating them in a nice tropical flavor.
The Thai Kitchen Organic Unsweetened Coconut Milk is a USDA-certified premium quality staple you should consider keeping in your pantry.
Check out this article where I deep dive into Uses for Leftover liquid from a slow cooker.
Conclusion – 15 Ways to Thicken Vegan Recipes
There are many ways to thicken vegan recipes, whether it's a sauce, soup, gravy, stew, custard, or jam.
It is impossible to use the same method to thicken all these recipes. I hope this article has helped provide you with some key insights on how different ingredients can be used to thicken various kinds of vegan recipes.
At Ovenspot I am committed to bringing you quick and easy recipe ideas, using fresh ingredients, that are prepared "all in one pot".
One-Pot Cooking Rocks
Sources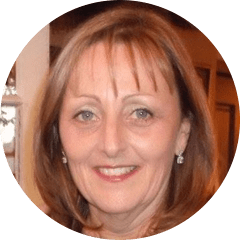 Michelle – Author
Hi, I'm Michelle the founder, owner, author, and editor of OvenSpot. My passion for one-pot cooking commenced when I was working to prepare cafeteria lunches for school students. I am now on a mission to assist you in choosing the cooking pot or appliance you will use every day. As well as in-depth information to assist you in using and caring for your cookware and appliances.
Questions? Reach out to Michelle at [email protected]