What Is a Dutch Oven Dinner '11 Favorite Recipes'
A Dutch oven dinner is a meal that is cooked in a pot made of cast-iron, enamel cast-iron, metal, or even an earthenware cooking pot called a Dutch oven. This cooking pot is renowned for cooking slowly over low heat, which leaves you with a moist flavorsome dish with all the nutrients kept inside the pot.
Our ancestors started using the Dutch oven in the 18th century typically outdoors. Meals were usually a hearty soup or stew as the main dish and side dishes such as rice, bread, cornbread, or biscuits.
This cooking pot can slow cook, boil, roast, bake, and fry. Recipes can be started in the pot on top of the stove, for example sautéing and browning. The recipe can continue to be cooked on the stovetop or transferred into a conventional oven for finishing.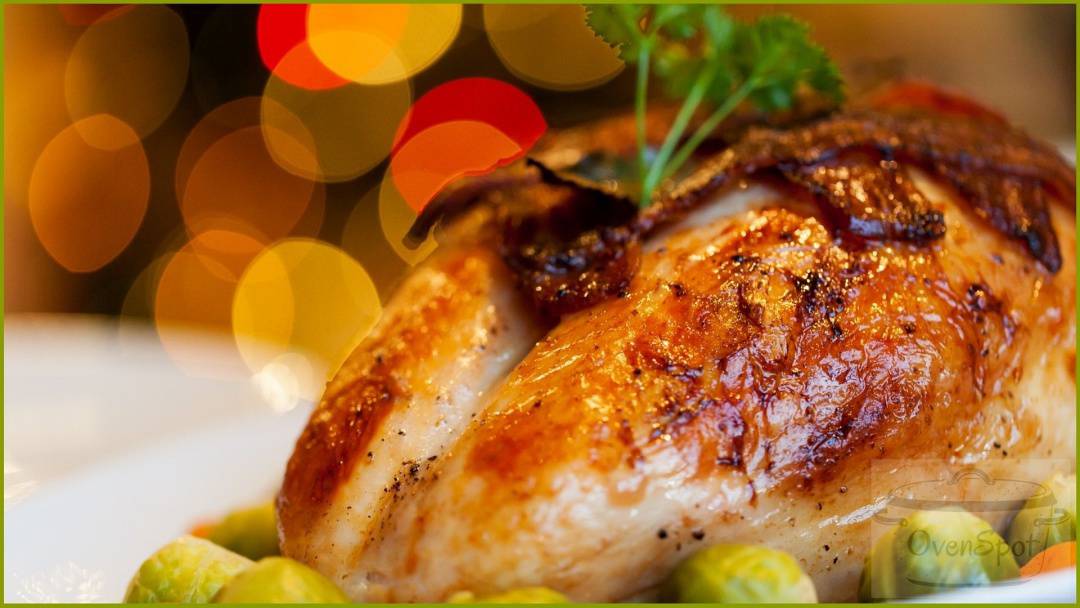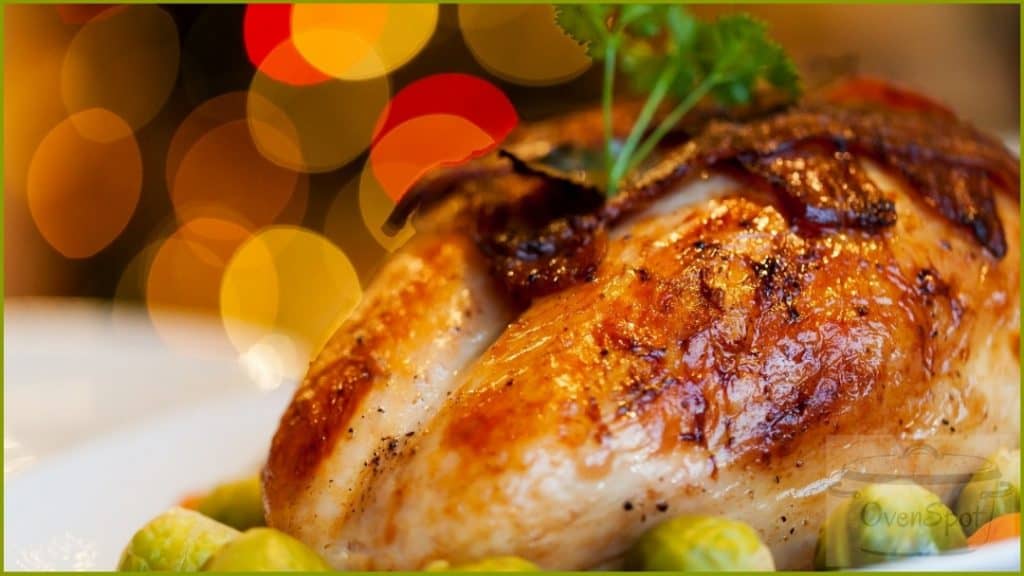 One-pot cooking at its finest! An often understated benefit of a Dutch oven is that you can prepare and serve a complete meal from start to finish inside the one cooking pot.
Disclaimer: I earn from qualifying purchases on my website as an Amazon Associate. If you purchase through links from this website, I may get a small share of the sale from Amazon and other similar affiliate programs.
What Types of Recipes Can You Cook in a Dutch Oven?
A dutch oven dinner is a meal that can be cooked in one pot and served from the same dish. It's perfect for those days when you don't want to spend hours cooking but still want something tasty.
Beef stew, chicken and dumplings, chili con carne, whole chicken with vegetables, beef stew, ribs-in-a-pot, pork roast with applesauce, lasagna, or macaroni & cheese, and more! resulting in succulent meats and vegetables that are bathed in savory sauces.
Make no mistake you can cook anything from breakfast to dessert in these cast-iron pots. Cakes, biscuits, scones, decadent artisan bread and the list goes on.
Desserts, cakes, and bread are just the tip of the iceberg. Cast-iron pots can also be used to make breakfast foods like oatmeal or eggs as well as a variety of biscuits such as scones!
Dutch ovens are a great way to cook for a crowd. If you're not sure what to do with your Dutch oven, check out this list of 30 recipes that will make it worth every penny.
1. Dutch Oven Meatballs (fussy & picky eaters love these meatballs)
If you love the taste of meatballs but don't want to spend all day making them, this recipe is for you! These are hearty, super easy, and take only 60 minutes from start to finish. Plus they're made in a cast iron pot so your whole house will smell amazing while these little gems cook away.
2. Basic Pot Roast With Vegetables
When you're looking for a hearty meal that will satisfy your hunger and leave you feeling full, this pot roast recipe is perfect!
3. Dutch Oven Ground Beef Curry
This easy ground beef curry tastes so good that even the fussiest and picky eaters love and devour it. It will soon become your go-to meal for the whole family.
Dutch Oven Ground Beef Curry Recipe
4. Dutch Oven Crispy Skinned Roast Chicken
Cooking perfect roast chicken does not need to be hard work or complicated. Try cooking your whole chicken in a Dutch oven for easy, crispy skin!
Roasting the bird at high heat helps to seal it so that when you cut into the meat it's tender and juicy.
5. Easy Dutch Oven Chicken Curry
This recipe is so easy and tastes great! Even those fussy and picky eaters in your life will devour it. It's simple to make with ingredients you may already have in your kitchen.
Dutch Oven Chicken Curry Recipe
6. Dutch Oven Chili Con Carne
Dutch ovens are a great choice for slow-cooking easy chili con carne. They're heavy, but they distribute the heat evenly and keep it inside to cook the chili slowly over time. Without drying out it will simmer until thickened by reducing some of the liquid content from all those juicy vegetables!
7. Dutch Oven Macaroni and Cheese
One of the most popular dishes to make in a Dutch oven is macaroni and cheese. It's easy, delicious, and feeds many people at once!
Dutch Oven Macaroni & Cheese Recipe
8. Dutch Oven Lasagna
If you're looking for a lasagna recipe that's easy to prepare and delicious, this one-pot Dutch oven lasagna is perfect.
9. Dutch Oven Beef Stew
The recipe for Dutch oven beef stew is a comforting dish that you'll want to make over and over again. The 2-hour-long cooking time in the oven ensures it's tender while retaining all of its thick, hearty flavors.
10. Dutch Oven Beef Stroganoff
Beef Stroganoff was always a favorite of mine growing up. This hearty dutch oven version is even better!
Dutch Oven Beef Stroganoff Recipe
11. Dutch Oven Steamed Rice
Rice can be streamed on the stovetop for an easy meal but there's nothing like cooking your own delicious version in a dutch oven.
When you use my method you will have the perfect fluffy steamed rice every time. Never again will you boil water and throw a cup of rice in – then hope for the best.
Dutch Oven Steamed Rice Recipe
So what is a Dutch oven?
A Dutch oven is a cooking pot with a lid. The food you put in the pot will cook slowly and evenly, while sealed inside are the delicious flavors of your dish! A Dutch oven cooks at low temperatures so it can take some time for what's cooking to be ready – but don't worry, when it does finally finish up there'll be enough leftovers from dinner to make a lunch for tomorrow.
Dutch ovens are versatile cookers that can be used for roasting, baking, braising, stewing, and frying. They are often made of cast iron or heavy-gauge steel with a tight-fitting lid to seal in moisture and flavor. The design of the pot allows you to cook food evenly by distributing heat from all sides.
Types of Dutch ovens
Dutch ovens come in all materials, shapes, and sizes. But the two most popular are made from cast iron.
Seasoned Cast Iron
Seasoning is the process of rubbing a thin layer on an iron pot with oil. This coating prevents rust and creates that signature black color we all know so well in cast-iron pots!
Seasoned Dutch ovens can be used over any heat source and have been the "go-to" choice for outdoor cooking for hundreds of years.
Enameled Cast Iron
Enameled Dutch ovens are for use in the kitchen and not outdoors. They need to be heated up over low heat to stop food from sticking to their interior surface.
One downside of cooking with enameled cast iron is that it requires some care and maintenance. Sometimes the pans become stained from certain types of food (tomatoes). They should be cleaned thoroughly after every use.
What Does a Dutch Oven Look Like?
Dutch Oven Pot
A Dutch oven pot is a heavy, cast iron cooking vessel. It has several qualities that make it ideal for slow-cooking. The cast iron retains heat well. The heavyweight makes it a good conductor for that same type of energy, ensuring even cooking throughout the pot's thick walls and base (depending on how evenly they're heated).
The pots come in various sizes with one or two handles attached to each side near either rim – these are designed so chefs can lift them up onto their range tops as needed without risking burns from too-hot metal edges by tilting upwards at an angle first then sliding hands under the handle(s) last once you've got enough clearance.
They are also oven safe which means that your slow-cooked meals get heat from all angles and not just from below.
Dutch Oven Lids
Dutch oven lids have been designed to make this cooking pot both functional and decorative.
The weight of the Dutch oven lid helps conduct heat evenly to ensure even cooking throughout its thick walls.
Some Dutch oven lids have spikes, bumps, or rings on their underside. This feature allows the condensation and nutrients within the pot to drip back into the dish "self-basting" which then gives you a thick delicious pot of goodness.
Dutch oven lids can come with either a loop-type lid lifter or handles on either side, these usually line up with the handles on the cooking pot itself.
Before using a dish oven lid inside a conventional oven ensure that the knob is oven safe.
Final Thoughts – What is a Dutch Oven Dinner?
It's perfect for any meal – breakfast, lunch or dinner – because it cooks everything so well. Plus it looks great on your stovetop too!
Dutch ovens and their many variations have been around for years and some manufacturers even offer a lifetime warranty like Le Creuset. So if you own a Dutch oven or maybe someone you know does but does not use it! Get it out, borrow one and start using this wonderful cooking pot and make yourself some healthy hearty inexpensive meals.
If you do not own a Dutch oven have a look at some of the many here at Amazon. You will not regret owning one of these cooking pots…
One-Pot Cooking Rocks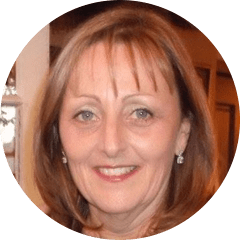 Michelle
Hi, I'm Michelle, the founder, owner, author, and editor of OvenSpot. My passion for one-pot cooking commenced when I was working to prepare cafeteria lunches for school students. I am now on a mission to assist you in choosing the cooking pot or appliance you will use daily. As well as in-depth information to assist you in using and caring for your cookware and appliances.
Questions? Reach out to Michelle at [email protected]