Why Is My Cast Iron Flaking? Seasoning Causes and Solution
Flaking cast iron is a common issue that can be both frustrating and concerning, especially when you're eager to cook a delicious meal. But why does cast iron flake?
Cast iron flaking often occurs due to improper seasoning or a buildup of excess oil. When the pan isn't heated enough during seasoning, the oil isn't fully polymerized, creating a sticky surface that can eventually flake off. To prevent flaking, ensure proper seasoning and regular, careful cleaning.
It's important to understand the underlying causes of this flaking, so you can properly address it and maintain your cast iron in top condition.
In this article, we'll explore the reasons behind cast iron flaking and provide helpful tips to fix and prevent this common problem.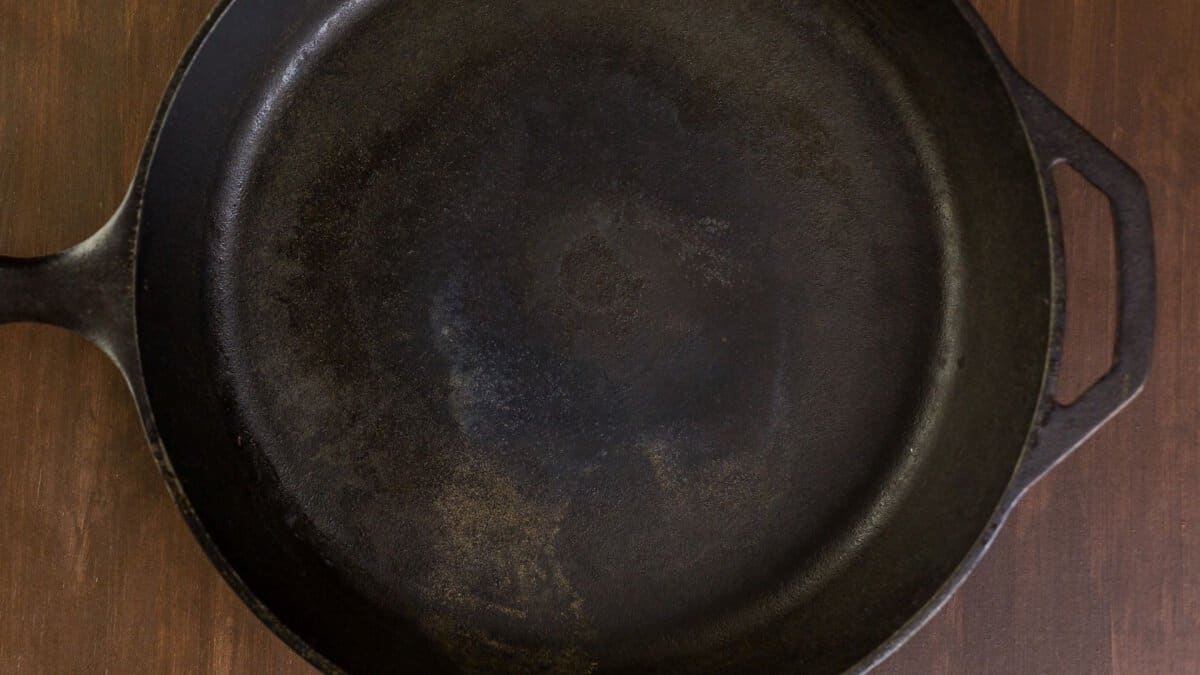 Why Cast Iron Flaking Occurs
Lack of Proper Seasoning
One of the primary reasons your cast iron may be flaking is due to improper seasoning. Perhaps you've used too much oil, the wrong type of oil, or failed to properly bond the oil to the metal.
When you initially season your cast iron, it's crucial to spread a thin coat of oil across the entire surface, bake it at the right temperature, and ensure the oil bonds with the metal. If these steps are not correctly followed, your cast iron seasoning may flake off over time.
Acidic Foods
Acidic foods like tomatoes or citrus can break down the surface of the pan leading to the seasoning flaking. The acid in these foods reacts with the iron, causing it to corrode or rust, which then flakes off. To prevent this, limit cooking acidic foods in cast iron or apply new seasoning after use.
Utensils
Using metal utensils or cooking sharp-edged foods can exacerbate the issue. Don't be disheartened, though. It's possible to remedy this situation and restore your cast iron to its prime.
Using Harsh Cleaning Tools
Using abrasive scrubbers or metal utensils when cleaning your cast iron can cause the seasoning to loosen and flake. Instead, opt for using non-abrasive tools, such as a plastic scraper or a soft sponge to maintain its integrity.
Abrasive Detergents
Some detergents are very harsh and can break down your cast iron seasoning. Make sure to use mild soap without any abrasive components. This will help prevent flaking and protect the non-stick surface of your cast iron.
Temperature Differences
Exposure to rapid temperature changes can also cause your cast iron seasoning to flake. So, take care when placing a hot pan in cold water, as this may stress the seasoning and cause it to become brittle. Instead, let your cast iron cool gradually before cleaning.
Exposure to Moisture
Moisture is an enemy of cast iron. If you don't dry your pan properly after washing, or if you store it in a humid environment, the seasoning can deteriorate, causing it to flake. Always ensure your cast iron is thoroughly dried before storage to maintain its optimal condition.
To prevent cast iron flaking, it's essential to properly season and take care of your cast iron. This includes using gentle cleaning tools, and mild detergents, ensuring proper drying, and avoiding sudden temperature changes.
How to Fix a Flaking Cast Iron Pan
Removing Flaking Protective Layer
To fix your flaking cast iron pan, you'll first need to remove the flaking protective layer. This can be done using a combination of soaking and scrubbing.
Mix equal parts water and vinegar in a container or sink, and soak your pan in the solution. This will help soften the flaking seasoning particles, making them easier to remove.
After soaking for a few minutes, take a soft cloth or nylon scrubber, and gently scrub the pan's surface to remove the softened flakes. If there are stubborn spots, you can use a steel wool scrubber to give extra cleaning power.
Once you have removed the flaking layer, thoroughly wash the pan with soap and water to remove any residual debris and vinegar solution.
Rinse with cold water to prevent flash rust from forming on the bare metal, and then dry it thoroughly.
Re-seasoning the Pan
Now that the flaky protective layer is removed, you're ready to re-season your cast iron skillet. Re-seasoning involves applying a thin layer of seasoning oil and heating the pan to create a new, protective surface. Here's how to do it:
Choose a suitable oil for seasoning, such as vegetable oil, canola oil, or flaxseed oil.
Preheat your oven to 350°F (175°C).
Coat the entire pan, including the handle and the bottom, with a thin coat of oil. You can use a paper towel or a soft cloth to spread the oil evenly.
Place the oiled pan upside-down in the preheated oven. Putting it upside-down will help prevent the pooling of oil, ensuring an even layer of seasoning.
Bake the pan for 1 hour, and then turn off the oven. Let the pan cool completely in the oven.
The re-seasoning process may need to be repeated 2-3 times to build up a new, durable protective layer. With proper care, your cast iron pan should have a beautifully non-stick surface and be flaking-free.
Remember to maintain the seasoning by regularly using oil when cooking and avoiding harsh soaps or abrasive cleaning tools during washing.
Cast iron seasoning involves applying a layer of oil and heating it until it polymerizes, forming a non-stick surface. Here are some of the most popular oils used for this purpose:
Flaxseed Oil: Often considered the best oil for seasoning due to its high smoke point and ability to polymerize into a hard, durable layer.
Grapeseed Oil: Another oil with a high smoke point, it's often used due to its affordability and availability.
Canola Oil: This widely available oil is also a common choice. It has a relatively high smoke point and is cost-effective.
Sunflower Oil: Known for its high smoke point, this oil is another suitable option for seasoning cast iron cookware.
Peanut Oil: This oil is also commonly used due to its high smoke point.
Vegetable Shortening: Brands like Crisco are often used to season cast iron. They're solid at room temperature, which can make the application process less messy.
How to Prevent Cast Iron Flaking (Seasoning)
Proper Seasoning Technique
If your cast iron pan is flaking to prevent it, start by ensuring you're using the proper seasoning technique.
Apply a thin layer of oil, such as grape seed or flaxseed oil, to the pan's surface, both inside and outside.
Wipe off any excess oil with a lint-free cloth to avoid a thick, gummy residue.
Heat your oven to 350 degrees and place the pan upside down on the oven's middle rack.
Bake the skillet in the oven for 45 minutes, and then allow the pan to cool inside the oven.
Repeat this process a few times to create a strong, non-stick surface.
Remember, thick layers of seasoning in this process can cause flaking, so keep it light and even.
Best Cleaning Practices
Proper cleaning is essential in maintaining the pan's seasoning.
After cooking, let the pan cool slightly.
Wash your pan with warm water and a sponge, avoiding any harsh scouring or abrasive materials that could damage the seasoning.
If your pan has stubborn food residue, use a paste made of coarse salt and water to gently scrub away the debris without damaging the seasoning.
It is important to avoid using citrus-based soap, as it can strip away the seasoning.
After cleaning, drying your pan thoroughly can prevent rust.
You can also apply a thin layer of oil to protect it until the next use.
Avoiding Temperature Shock
Temperature shock can also lead to flaking in cast iron pans. To avoid this, preheat your pan gradually, starting with low heat and working your way up to the desired cooking temperature.
Similarly, let your pan cool down naturally after cooking, rather than rinsing it with cold water or placing it on a cold surface.
By following these guidelines for proper seasoning, cleaning, and temperature control, you can prevent cast iron flaking and enjoy the many benefits of cooking with a well-maintained pan.
Pro Tip: Cast iron care is extremely important to me and I recommend using grapeseed oil it is my favorite oil for cast iron cookware. With so much confusion about what oil you should use to season cast iron, I wrote an in-depth article. This article explains the properties each oil has and how it will interact with the cast iron seasoning process to you can choose the best oil for a slick cooking surface.
Wrapping Up: Why Is My Cast Iron Flaking
The main cause of your cast iron flaking is often improper seasoning or using the wrong type of oil during the seasoning process. The oil may not have reached the right temperature, and it failed to bond with the metal properly. Another reason could be too much poking and prodding with metal utensils or cooking with high heat before the seasoning fully sets in.
To prevent future flaking, make sure to:
Use proper seasoning techniques
Avoid cooking with high heat before the seasoning fully sets in
Cook with cast iron-friendly utensils
By following these steps, you'll be able to create a durable, non-stick surface on your cast iron, eventually putting an end to the flaking issue.
As you continue to use and care for your cast iron properly, the seasoning will only improve over time, providing you with an excellent cooking tool for your kitchen.
Learn more about the things that you cook or clean with that can ruin cast iron!
One-Pot Cooking Rocks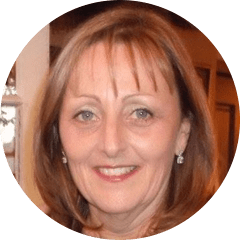 Michelle – Author
Hi, I'm Michelle the founder, owner, author, and editor of OvenSpot. My passion for one-pot cooking commenced when I was working to prepare cafeteria lunches for school students. I am now on a mission to assist you in choosing the cooking pot or appliance you will use every day. As well as in-depth information to assist you in using and caring for your cookware and appliances.
Questions? Reach out to Michelle at [email protected]