What Is The Safest Cookware?
When it comes to choosing the safest pots and pans to use to cook for my family, I always get stumped by the variety of choices at my disposal. There are just so many new, flashy designs that it's difficult to know which ones you can trust. Your family's culinary safety comes first and with this in mind, I read cookware safety report after report for the best answers to this question and this is what I found.
The safest cookware materials are 100% non toxic ceramic, stainless steel, virtuous enamel coated cast iron, seasoned cast iron, and glass.
The caveat, there isn't a definitive "safest" cookware. However, only the cookware that leaches the least amount of toxic chemicals and heavy metals into your food while cooking is to be considered among the safest. Based on these criteria, stainless steel cookware is the safest.
The best thing you can do for yourself and your family with regard to culinary safety is to diversify your cooking materials. While doing so, ask yourself questions such as: what are the main types of cookware materials, and what are the different risks and benefits of each type of cookware?
I took to examining some of the possible answers to these questions myself and the following concerns some of the more interesting bits of information that I discovered.
Disclaimer: As an Amazon Associate I earn from qualifying purchases on my website. If you make a purchase through links from this website, I may get a small share of the sale from Amazon and other similar affiliate programs.
What Are the Main Types of Cookware Materials and Their Related Risks to Safety?
Cookware is mainly manufactured out of various types of metals (alloys and non-alloy). Each metal has its own set of advantages and disadvantages which are mostly determined by what use you will put the different materials of cookware too. Some cooking materials contain chemical materials that when leached into your food during the cooking process can cause very harmful health issues if ingested.
Some governments have tried to legislate against these possible health hazards but the administrative agencies responsible for enforcing the legal protections have not always succeeded. The following is a rundown of some of the more common metals from which cookware is constructed, their relative weaknesses, and any safety or health concerns you need to be aware of.
Non-Stick Cookware
Nonstick pans are mainly made out of perfluorinated chemicals (PFCs). They compromise a family of chemicals of which a significant number are associated with various health defects.
These health defects and/ or issues include but are not limited to small sizes and lower birth weights among children, high cholesterol levels, inflammation of the liver, and a vulnerable immune system.
If you want to avoid non-stick ceramic pans, then stay on the lookout by asking your local kitchenware retailer to brief you on the details regarding the cookware you're buying so you don't accidentally buy it.
Aluminum Cookware
Cookware made out of aluminum exhibits certain reactions to different kinds of foods. Acidic foods in particular for example tomatoes and citruses can develop a very strong, metallic taste. As a result, it's regarded as imperative that you use aluminum cookware as sparingly as possible and only ingest the least minimum amount of food cooked with it.
Cast Iron Cookware
Leaches iron into food. Iron is a very critical component of the chemical makeup of our bodies. Biological functions like blood-clotting would be impossible without it. That being said, an excess of iron in our bodies can be highly ruinous to our health.
Since cast iron is some of the most common materials for cookware manufacture, a way to void the negative aspects of its use is to use it as sparingly as possible.
Also, as stated before, switch up your cookware usage by diversifying, a measure that'll ensure that no one type of cookware is overused and becomes liable to affect your health.
You can also protect yourself from iron leaching from a cast iron pan by maintaining the seasoning or nonstick coating. Oil is baked onto the surface of the iron using high heat. Everyday cooking with oil at high temperatures helps maintain a healthy cookware surface. Also, avoid metal utensils and acidic foods like tomato sauce that break down the seasoned cooking surface.
Related read Is cast iron and enameled cast iron cookware safe?
Enameled Cast Iron Cookware
Enameled cast iron cookware is covered in a ceramic coating that is baked on and covers the iron pans. The enamel coating is a safer alternative because it is a durable material that does not leach iron, has a naturally non-stick surface, and does not rust.
These qualities make it a safe choice as it minimizes the risk of health problems associated with cookware made from other materials. Choosing a like high quality brand Le Creuset which has been producing one of the safest cookware options for a long time, since 1925, is always a better option.
Deep dive into the materials and manufacturing processes that this iconic brand uses to keep its cookware nontoxic in my article Is Le Creuset Enamel Toxic or Safe in 2022?
Copper Cookware
Leaches copper into food. In a very similar manner to iron, high levels of copper in our system are bad for our health. But in a very dissimilar manner to iron, copper is a far more dangerous metallic substance with virtually no benefits for our health.
Some of the prominent health issues related to high levels of copper in our bodies include diarrhea, stomach cramps, some vomiting, and episodes of nausea. Needless to say most of these health issues are very unpleasant and copper cookware must be limited in its use as many times as possible.
Stainless Steel Cookware
Stainless steel is probably the most familiar metallic cookware material. This is largely due to its ubiquity as a result of being patronized by large parts of the population.
However, it too has negative qualities related to its impact on health. Nickel and chromium are the commonly leached chemical materials from stainless steel cookware, especially when cooking highly acidic foods.
While the above information might paint a bleak picture regarding the safety of cookware materials, it does only form one-half of the picture. If not, none of us would ever use cookware again. So in acknowledgment of the missing half of the picture, the following is a list of the relative strengths of certain kinds of prominent cookware.
Related read Is Stainless Steel Cookware Nonstick?
What Are the Different Benefits of Each Type of Cookware?
Cast iron is considered safe by the general consensus of most health experts even though it can, as stated above, leach iron into food. If you're looking for something durable, then you can't go wrong in picking cast iron cookware. One of the rules of thumb when cooking with cast-iron cookware is to season it properly in order to avoid its aforementioned metallic taste.
Related read Cast Iron Cookware Made in the USA
Enameled Cast Iron although the core of this cookware is raw cast iron, it is still one of the safer options when cooking safe cookware. The iron is totally covered with baked enamel, is a great heat conductor, and can withstand higher temperatures than most cookware.
Stainless Steel pans have varying amounts of chromium and nickel in them. It's also one of the few types of cookware with an 18/8 and/or 18/10 stamp on its bottom. This certifies it as cookware that's one of the least likely to leach into food. Besides this, it's also very durable and easily recycled. With these qualities, it's not hard to see why it has become staple cookware for most households.
Related read Stainless Steel Cookware Made in the USA
Glass is usually vindicated as one of the least toxic forms of cookware materials with regard to contact with food. This holds mostly true for bake-ware than it does for cookware. As purposed for baking, glass is safe and affordable. But for cooking, glass cookware falls prey to non-resilience against extreme, variable temperatures and will sometimes break.
Related read What Bakeware is Made in the USA
But, there are formulas for glass cookware that are patented particularly for cooking on certain stoves and ovens. For information on this, check out the instructions of the manufacturers from which you bought your glass cookware.
Lastly, copper, if coated and lined with a layer of stainless steel offers several benefits. These benefits include its ability to heat up quickly which is a huge positive in its' favor among those looking for a quick fix in their cooking.
And because it's coated and lined with stainless steel it adopts some of its more positive qualities such as its likelihood to leach less into food. The fact that it's lightweight also makes it easier to handle.
Safest Cookware Pros and Cons Comparison Table
| | Pros | Cons |
| --- | --- | --- |
| Non-Stick Ceramic | Can be non-toxic, environmentally friendly, long life | Variations (older) of ceramic coating may be toxic, expensive |
| Aluminum | Good conductor of heat, cheap, best to buy aluminum cookware clad with stainless steel | Leaches, food sticks, short lifespan |
| Cast Iron | Best heat retention, versatile, durable long lifespan, use on all heat sources inside and outside | Seasoning required, leaches |
| Enameled Cast Iron | Best heat retention, versatile, durable long lifespan, most heat source including oven | Not nonstick, expensive |
| Stainless Steel | Versatile, everyday use, durable | Expensive |
| Copper | Good conductor of heat, non-reactive, lightweight | Expensive |
| Glass | Affordable, safest cooking surface | Limited by temperature, thermal shock |
FAQ's
Which pans are toxic?
Pans that are known to be toxic are ones where you are exposed to aluminum, Teflon (PTFE) or non-stick, Perfluorooctanoic acid (PFOA), or non-stick, copper, cadmium, nickel, lead, BPA's, polystyrene, and brominated flame retardants (BFRs). Always check the packaging to ensure you are aware of what materials the cookware contains.
What kind of cookware material is safest?
Cookware is made from cast iron, enameled cast iron, stainless steel, copper, glass, and ceramic.
Is stainless steel toxic?
Stainless steel pots are considered safe cookware as it does not emit toxic fumes.
Are all nonstick pans toxic?
Teflon is considered safe providing it is used as per manufacturers' instructions. The Teflon surface will start to break down at temperatures above 500°F (260°C). When this occurs the Teflon cookware will release toxic substances into the air. These are harmful chemicals and inhaling these fumes can cause flu-like symptoms.
Related read Ceramic Cookware vs Stainless Steel Cookware Guide
What Is The Safest Cookware? (Conclusion)
I love to cook. It's a fundamental part of my and most other people's lives. In order to sustain this love, we need to ensure that the material that we use to cook is safe and can secure us from harm.
With an understanding and acknowledgment that the main materials from which cookware is made (metals) pose various health risks. It's hoped that a conscientious appraisal of their different strengths and weaknesses will help us to avoid using harmful cookware.
One-Pot Cooking Rocks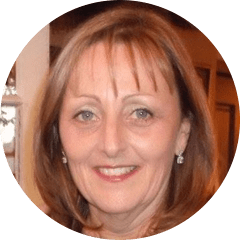 Michelle – Author
Hi, I'm Michelle the founder, owner, author, and editor of OvenSpot. My passion for one-pot cooking commenced when I was working to prepare cafeteria lunches for school students. I am now on a mission to assist you in choosing the cooking pot or appliance you will use every day. As well as in-depth information to assist you in using and caring for your cookware and appliances.
Questions? Reach out to Michelle at [email protected]