What is the Best Cookware for Gas Stoves in 2023
Going off the electricity grid is becoming more common and popular as people seek control of their choices. One of the stove options for this lifestyle is using gas stoves instead of electricity-powered stoves. Deciding on the best options for cookware on a gas stove needs a bit of scientific explanation and thought.
The ideal cookware for a gas stove is made of three-ply metal. Stainless steel should encase layers of copper or aluminum to create durable, non-reactive cookware that can quickly be heated on all cooking surfaces. Cast iron can be used on gas stoves but is slow to heat and is best kept for selected cooking methods.
When you first change to a gas stove, you will probably continue using your current cookware. Over time you will find, though, that not all pots and pans are made equal when it comes to cooking on gas.
Disclaimer: As an Amazon Associate I earn from qualifying purchases on my website. If you make a purchase through links from this website, I may get a small share of the sale from Amazon and other similar affiliate programs.
Best Pots and Pans for Gas Stoves
Although you can use most cookware on gas stovetops if quality cookware is what you are after various brands perform better. These are my top recommendations for the best cookware for gas stoves around. Use the links to jump in-depth into each brand.
Best Cookware for Gas Stovetops Comparision Chart
Use this quick reference comparison chart when comparing cookware brands.
All-Clad D5
360
Viking
All-Clad HA1
Lodge
Manufactured In
USA
USA
China
China
USA
Exterior Material
Brushed or polished stainless steel
Brushed or polished stainless steel
Stainless steel
Black, PTFE non-stick pan
Pre-seasoned cast iron
Core
Steel with aluminum covering the internal and external layer
Aluminum
Aluminum
Aluminum
Cast iron
Interior Material
Brushed or polished stainless steel
Brushed stainless steel
Stainless steel
Black, PTFE non-stick
Pre-seasoned cast iron
Base Material
Stainless steel
Brushed stainless steel
Brushed stainless steel
Hard anodized aluminum, reinforced anti-warping steel base plate
Pre-seasoned cast iron
Handle Material
Riveted stainless steel
Riveted stainless steel
Riveted stainless steel
Stainless steel
Integrated pre-seasoned cast iron
Lid
Stainless steel
Stainless steel
Glass
Tempered glass
Pre-seasoned cast iron
Thickness (Skillet)
0.11 inches or 3 mm
0.10 inches or 2.7 mm
0.11 inches or 3 mm
0.20 inches or 5 mm
0.20 inches or 5 mm
Heat Conductivity
Less than with a 100% aluminum core
Heats up slower due to thick metal construction
High
High
Slow
Heat Retention
Good
High
Good
High
Extremely hight
Oven Safe Temperature
600°F
500°F
600°F
500°F
500°F
Induction Compatible
Yes
Yes
Yes
Yes
Yes
Broiler Safe
No
Yes
Yes
No
Yes
Dishwasher Safe
No
Yes, hand washing recommended
Yes, hand washing recommended
Yes, hand washing recommended
No
Weight (3.5 quarts)
3 pounds
7 pounds
2.99 pounds (2 quarts)
8 pounds
8 pounds
Warranty
Limited Lifetime
Limited Lifetime
Limited Lifetime
Limited Lifetime
Limited Lifetime
Price
Amazon
All-Clad
Amazon
360 Cookware
Amazon
Viking
Amazon
All-Clad
Amazon
Lodge
Best Cookware for Gas Stovetops Comparision Chart
Best High-End American-Made Cookware for Gas Stoves: All-Clad D5
The company was founded in 1971 by John Ulam and All-Clad cookware is handcrafted in the USA in Canonsburg, Pennsylvania.
Materials components used are domestically sourced although rivets, handles, and lids are imported from China.
All-Clads D5 cookware is made from 5 ply induction compatible stainless steel exterior, and a heavy gauge aluminum core, which is then in heavy-gauge aluminum layers and finished with an 18/10 brushed stainless steel interior and exterior.
It is 5-ply construction with excellent heat retention and even heat distribution properties that suit gas stovetops, induction, broiler, and oven safe. Combine this with cool-touch handles and heat resistance up to 600°F.
All-Clad has many sizes available, the extended range includes pots, pans, stockpots, and cookware sets. There is shiny and brushed aluminum available along with glass lids and other All-Clad accessories.
Easy to keep clean with hand washing again avoid damaging the stainless steel surface by avoiding metal utensils.
Home cooking test! The thickness of the pans makes heating up a little slower than clad frying pans made from steel and aluminum only.
When using All-Clad on a gas stove I recommend, once again, heating up your cookware over low to medium heat. Adjust your temperature as you cook.
The 5 layers of metal with the steel core spreads the heat evenly while cooking and just like cast iron, this cookware stays hot longer than other stainless.
You can also remove heat from the pan to finish a dish while you prepare accompaniments to your meal.
Who is this cookware for?
You want the highest quality stainless steel cookware that can be used on a gas stove and is made in the USA. This could be the best stainless steel cookware for you. Let's check out the pros and cons of this stainless steel cookware.
Pros
All-clad D5 stainless steel cookware is fully clad and induction-ready
Its made up of layers starting with a core that is made from steel and then surrounded by heavy gauge aluminum
Its interior and exterior material is stainless steel with a choice of polished or brushed
Safe for all gas stoves, all cooktops, broilers, and ovens safe up to 600 degrees Fahrenheit
The stainless steel layer is safe from acidic foods, which is an important factor, and is easy maintenance
Limited Lifetime Warranty
Cons
5 layers of metal heat slowly
The same layers mean the cookware reacts to temperatures changes slowly
The weight of the D5 collection fully laden could be an issue if you cannot lift heavy items.
All-Clad is more expensive than other brands.
Learn more about the All-Clad brand in my article Stainless Steel Cookware Made in the USA
Best USA-Made Stainless Steel Cookware for Gas Stoves: 360
360 Cookware is professional-grade cookware and it is manufactured in West, Wisconsin. 3 times thicker than similar cookware the aluminum core is wrapped in two layers of T-400 stainless steel. T-400 with its high carbon content makes it induction compatible
The cookware interior is made of a mix of 18% and 8% nickel is known as 18/8 stainless steel. Its surgical grad T-304 and no aluminum will leach into your dishes unless the interior surface is damaged.
Avoid damaging any stainless steel surface by avoiding metal utensils. 360 is also determined that your cookware will last offering a limited lifetime warranty.
Other design features include pouring rims, ergonomic hollow handle, and helper handle that counteract some of the weight of the stainless pan.
360 is recognized for green manufacturing processes sandblasting its cookware not smoothing it with chemicals. It is a gas stovetop and induction ready and oven safe up to 500°F.
Home cooking test!
When this cookware gets hot it stays hot, along with bacon and eggs it produces perfect crusts on my protein. These caramelized crusts seal the moisture inside my steaks, chicken, trout, and salmon.
When using this cookware with a gas stove I highly recommend heating up your 360 Cookware over low to medium heat. Adjust your temperature as you cook the base of this cookware stays hot.
This cookware set conducts itself to a high standard with traditional cooking but the feature that sets this cookware apart from others is that it is designed for vapor cooking.
What is vapor technology or waterless cooking? Put simply it means you add your recipe ingredients and no further liquid needs to be added during cooking.
360 Cookware has lids that are domed and fit tightly on top of the pan to make a tight seal. Just like a Dutch oven or pressure cooker the lid self bastes keeping the moisture inside the pot.
Regardless of the high price tag happy customers have taken to using this cookware in place of their prized cast iron fry pan, while others are replacing entire sets of cookware after testing the fry pans first.
Who is this cookware for?
You want quality cookware that can be used on a gas stove or electric stove very efficiently and is made in the USA. If you would enjoy the versatility of vapor cooking and don't mind the price tag. This cookware could be for you.
Pros
High-quality materials and made in the USA.
If you support green manufacturing processes.
Compares with other luxury brands.
You don't mind a heavy pan that is also energy efficient.
An added bonus of Vapor Technology or Waterless cooking.
Cons
It's not for you if the weight of cookware fully laden is a problem.
The choice of designs, shapes, and sizes are limited and are not sleek but a little chunky and old-fashioned.
If your budget factors into your purchase just know that this cookware sports prices like All-Clad.
Learn more about the 360 Cookware brand.
Best Ceramic Cookware for Gas Stoves: All-Clad HA1
All-Clad AH1 is made in China from All-Clad designs.
HA1 collection is made with 3 layers of aluminum coated internally and externally with a PTFE-based PFOA-free nonstick coating. With a stainless steel warp-resistant plate on the base to make it compatible with induction cookers.
Handles are hollow and mimic all All-Clad handles and helper handles.
This ceramic nonstick cookware collection is manufactured from hard anodized aluminum. All this means is that the used aluminum material has been tread with electrolysis to make the cookware's surface durable.
The design is pleasing to the eye with a grey exterior and darker interior, stainless steel handles/helper handles, and rivets.
Tempered glass lids with stainless steel handles finish the look, beware of putting the lids in the oven. The maximum oven-safe temperature is up to 350°F.
If you want your cookware to sear and brown protein better to stay away from this non-stick surface you will not get a crust and keep moisture in.
This cookware lends itself to eggs, frittata, pancakes, and fish. You will also have to keep an eye on your temperature while cooking these delicate types of dishes the pan will heat up well.
Cleaning this cookware is easier than most providing the surface is not scratched or food particles burnt onto the surface. To protect the cookware's surface avoid metal cooking tools.
Home cooking test!
This is one of the best options as these pans heat up quickly when using them on a gas stove I recommend, once again, heating up your cookware over low to medium heat. Adjust your temperature as you cook.
The benefit of this cookware is that it is highly reactive to temperature changes and will cool down quicker than those made from other materials.
This is extremely helpful when juggling various cookware and appliances when cooking.
Who is this cookware for?
If you want non-stick cookware that can be used on a gas stove and is designed by one of the leading two nonstick cookware brands in the world this could be the nonstick cookware for you. Let's check out the pros and cons.
Pros
All-clad HA1 hard anodized non-stick is suitable for gas stoves, induction-ready, and oven-safe, NOT broiler compatible.
It's made up of 3 layers starting with a hard anodized core that is covered with a nonstick material that meets FDA regulations.
Its interior is conveniently dark as is the exterior.
Safe for all gas stoves, all cooktops, and ovens safe up to 500 degrees Fahrenheit
The exterior is durable and easy to clean
Lighter than other cookware even with the stainless steel induction plate
Cheaper than clad stainless steel cookware
Limited Lifetime Warranty
Cons
3 layers of metal heat up quickly
Temperatures and manufacturers' instructions should be adhered to avoid damage to the coating on the pan
Limited uses due to the temperature considerations and the non-stick coating.
An approximate 4-year lifespan if the surfaces are cared for and not scratched.
Best Affordable Cookware for Gas Stoves: Viking
Viking Mirrored & Professional brushed stainless steel fry pans are made in the USA. Other variations are made in China. Made with an aluminum core and wrapped in non-reactive stainless steel.
Gas ready includes high sides, ergonomically designed very generous stay-cool stainless steel handles, and lid loops for added safety. Many shapes and sizes of Viking cookware are available.
Best Cast Iron Cookware for Gas Stoves: Lodge
A great choice for gas is seasoned cast iron it is right at home on a gas stove. Cookware made from iron has been sitting in flames and hot coals for centuries.
All Lodge seasoned cast iron cookware is made in the USA by Lodge since 1896 in Pittsburg, Tennessee.
Although cast iron heats up slowly when it reaches the temperature you require it retains the heat. If the requirement for your cookware is to sear protein there is no cookware comparison.
Unfortunately, this also means that cast iron is not reactive to immediate temperature changes.
So when you are cooking eggs, bacon, chicken, frittata, and pancakes you will also have to watch for burning.
Don't let that stop you just remove the iron from the gas burner. Let it cool a little and continue to cook.
Cast iron is hot and heavy when choosing a cookware piece made sure the handles are integrated. Integrated handles are made from cast iron material when the cookware is cast and fired making it safer to use than riveted handles.
Choose pots and pans with two handles or a long handle and a helper handle on the opposite side. Remember your good quality oven mitts and a strong trivet to place the pan on when removing from the heat.
To protect the cast iron surface and seasoning avoid gauging metal utensils across the surface.
Everyone is different, cleaning for me starts as soon as the dish is removed from the pan. If the pan is still hot cover the base in boiling water and then let sit till dinner is over.
Empty use a scourer and dish soap to clean the surface. You can wipe your seasoning oil across the top and sit it back on the burn on low until it smokes.
When it stops smoking remove it and let it cool, give it a wipe out to remove excess oil, and store it in a dry non-humid environment.
Who is this cookware for?
You want non stick pans that can be used on a gas stove as well as all other heat sources including the campfire.
Is designed and manufactured by an iconic brand that is a world leader in cast iron casting and has been for decades.
Will last you a lifetime with a little care and maintenance. Let's check out the pros and cons.
Pros
Once hot retains heat better than any other cookware material
Safe for all gas burners, all cooktops, broilers, and ovens safe up to 500 degrees Fahrenheit
The nonstick surface will release food if the seasoning is intact
Seasoned cast iron dark interior and exterior takes the stress out of any messes and looks great when maintained
Durable, easy to clean, and maintain
You are not limited to the kitchen take it outside to grill or over a campfire
Cheaper than clad stainless steel cookware
Made in the USA
Limited Lifetime Warranty
Cons
Heats up slowly
It is heavier than all other cookware
Can You Use Any Cookware for a Gas Stove?
Technically you can use any metal cookware when cooking with gas. The question is how effective and durable the cookware is when using a gas stove.
These are some problems you might encounter using certain cookware on a gas hob.
The cookware may warp.
The food may not heat up evenly in the pot or pan, resulting in it burning at one point and being uncooked at another.
Colored pots and pans may discolor on the outer surface.
In extreme cases, the pot or pan may weaken and develop a small hole.
Why Does Cookware Warp on a Gas Stove?
An electric plate heats up slowly, allowing the heat to become distributed throughout the bottom of the pot or pan.
Gas is immediately hot and supplies high-intensity heat to the section of the pot or pan that comes into contact with the gas flame.
This sudden exposure to heat causes the section in direct contact with the heat to suddenly expand slightly.
Expansion of materials due to heat occurs due to the atoms in the material gaining energy from the heat source. As this happens suddenly on a gas stove, there is no time for the heat to be evenly distributed.
The rest of the pot or pan bottom, which is not in direct contact with the flame, is still cool and maintains the same shape with no expansion.
Expanding one area of the metal with no expansion in the other areas results in a pot or pan that warps.
The uneven distribution of heat also causes food to cook unevenly. Cheap cookware may develop a crack or small hole in the bottom of the pot or pan.
Why Does Brightly Colored Cookware Discolor on a Gas Stove?
Gas flames burn up around the outer sides of the cookware, and this surface is not designed to be exposed to direct heat. If the cookware has brightly colored paint on the outer surface, the paint will, in all likelihood, discolor.
It is better to have stainless steel or black sides on the pots and frying pans.
What Metal Is Best for Gas Stove Cookware?
An important principle to remember when buying cookware for a gas stove is that it should be made from metal that can adjust to rapid temperature changes and can distribute heat evenly and quickly to the entire pan.
These features are usually found in cookware that incorporates two or three different metals. The layering of the metal is referred to as the ply of the metal.
For example, you can have a three-ply pot which indicates the pot has three layers of metal. Multiple-ply metal is usually only found in the base of the pot or pan.
Metals that have the properties needed for good cookware for a gas stove are usually stainless steel with layers of aluminum and copper. The combination of these metals can heat up rapidly and can distribute heat evenly across surfaces quickly without warping.
Can Cast Iron Be Used With a Gas Stove?
Cast iron cookware can be used with a gas stove, but it takes some adjustment in gas cooking and techniques. This is primarily because cast iron takes a long time to heat up. Cast iron cookware can be helpful for slow-cooking methods or when a particularly heavy-based pot or pan is required.
Is Ceramic Cookware Good for a Gas Stove?
Ceramic cookware is relatively fragile and does not cope well with high heat. It is best used when cooking at low temperatures, which makes its use limited.
Ceramic layers are sometimes used over aluminum pots and pans to provide a nonstick cooking surface. This is convenient, but the high direct heat supplied by a gas stove renders them less than ideal.
Why Are Stainless Steel, Carbon Steel, Aluminum, and Copper Pan Good Choices?
Stainless steel or carbon steel cookware is an excellent choice wherever you need to clean and implement it easily.
It is also durable and corrosion resistant. An essential element of cookware is whether it will react with the food and change the flavor of the food.
Stainless steel is non-reactant, and food tastes exactly the way it should, without any change when cooked using a stainless steel pot or pan. The big problem, though, is that stainless steel is not a good heat conductor.
Aluminum and copper are soft metals that react with acids and are easily damaged. They are excellent heat conductors but can change the flavor of food. For this reason, they should preferably be coated with a layer of stainless steel.
Combining the three metals provides an ideal method of producing durable cookware for a gas stove. Copper cookware is beautiful to look at, but they are not as durable and potentially releases copper atoms into the food. While we need trace amounts of copper, too much copper is extremely harmful to our health.
Aluminum-only pots are soft, easily dented, and warped. They can give off aluminum molecules which will affect our health ultimately.
If you choose to use cast iron, it is probably best to have one or two cast iron pots or pans. The rest of your cookware should be compromised of three-ply stainless steel, aluminum, and copper.
Should I Get Three, Five, or Seven Ply Cookware For a Gas Stove?
Three-ply cookware is generally recommended, but certain manufacturers make five and seven-ply cookware. There is contention over whether it is necessary to have five or seven-ply.
The manufacturers of five and seven-ply claim that it aids in heat retention and distribution, but other researchers feel it is unnecessary and makes the cookware needlessly expensive.
How to Choose Gas Stovetop Cookware
Material
We have ascertained that the best material for gas cooking is stainless steel, preferably aluminum-clad stainless steel.
Design
Design and aesthetics are important considerations when purchasing expensive cookware. Use this checklist as a reminder of what to look for if maintaining good-looking cookware is important to you.
Exterior: choose a pan without any mirror finish or colored coating. Cast iron grates can damage these delicate coatings and cause discoloration over time. Instead, opt for darker metals like brushed steel – its coarser texture will be less affected by hot flames!
Size: check you are purchasing the correct size pans for your burners. You do not want flames licking up the sides of your cookware. You will get discoloration. Buy a pan that covers the burner with about 1-inch leeway around the base of the pan. The flames will heat up the base and not the sides of the cookware.
Handles: must be cool to the touch than the steel, secure, and generous, you will be using an open flame. Helper handles are a bonus if available.
Weight: some pans are lighter than others if you find heavy pans a challenge keep this in mind.
Warping: gas stoves give direct heat, from low to high and back again. Thick pans like cast iron (which will retain heat) and fully-clad stainless steel can handle these changes in temperature.
Heat Distribution
This is important because the base of the pot or pan is not sitting on a surface that will heat it up and distributes heat evenly.
Choose a pan with aluminum or copper in its base and the heat will spread heat evenly through the base. It will also be more reactive to temperature changes up or down.
Durability
This is where the quality of the materials comes into play. Remember that gas is an open flame just like a campfire. If the quality material is inferior you will have hot spots, resulting in uneven cooking.
Discoloration in various places inside and outside the plan will also appear, followed by the material breaking down.
Budget
Always it comes down to money! Do your homework, and try to make the most of the best cookware on sales that are happening all the time. If it is the expensive brand you want don't buy a full set replace your existing pots and pans one at a time.
Comparison Table Cookware Materials for Gas Stovetops
Remember the old adage "You get what you pay for". I have had my wedding gift stainless steel pot and pan set with a thick copper base for 28 years. My 17-piece cookware set still looks brand new.
They never go in the dishwasher and I swear the pots and pans will outlive the handles and knobs on the lids. Let's look at the different materials that are the best choice for home cooks.
| Material | Aluminum | Cast Iron | Ceramic | Copper | Stainless Steel |
| --- | --- | --- | --- | --- | --- |
| Construction | Anodized aluminum (treated electrically) | A mixture of iron and carbon steel | A non-stick coating covering a metal usually aluminum | Copper | Is usually bonded (layered) with other materials like copper or aluminum |
| Temperature | Up to 400°F oven safe (check handles and knobs) | Up to 500°F and beyond oven safe | Average heat resistance | Heat resistant but tends to change the taste of food at high heat | Up to 600°F oven safe (check handles and knobs) |
| Heat Conductivity | Best for superior heat retention, conduction & distribution | Slow to heat up | Cannot handle high heat from gas stovetops | Great heat conductor | Conducts heat poorly unless bonded |
| Durability | Warps easily, prone to dints | With seasoning maintained is incredibly durable | Scratches easily with the wrong utensils | Prone to scratches and dints | Resistant to rust and durable |
| Non-Stick | No | Yes if the seasoning is maintained | Maybe depends on the interior coating | No | No |
| Performance | Reacts with acidic food, use oil when cooking | Retains heat better than any other | Performs best at low heat | Reacts to acidic foods | Non-reactive surface |
| Weight | Lightweight | Heavy | Lightweight | Lightweight | Lighter than cast iron |
| Dishwasher Safe | Hand wash recommended | Hand wash recommended | Hand wash recommended | Hand wash recommended | Hand wash recommended |
| Clean Up | Not the easiest | Easy if kept seasoned | Easiest | Careful cleaning | Easy if the food doesn't stick |
| Lifetime | Limited | Heirloom | Limited | Limited | Lasts with care |
| Price | Expensive | Affordable | Affordable | Expensive | Expensive |
Best Cookware Materials for Gas Stovetops Comparison Table
FAQs For Cooking on a Gas Stove
Quick answers to some common questions about the best pots and pans for a gas stove.
Can you use Calphalon on gas stoves?
Yes, their Signature hard-anodized aluminum cookware with its nonstick coating is tough enough for gas, and aluminum promotes even cooking.
What kind of cookware is best for gas stoves?
High-grade stainless steel set that is layered over an aluminum or copper core. This material heats evenly and is compatible and reactive to gas stovetop cooking.
Can you use tempered glass lids on gas stoves?
Yes, ensure the lid sits securely on top of the pot or pan and the glass does not come into contact with the open flame. Tempered glass lids are not oven safe. Read the manufacturer's instructions before using any cookware.
Tip: Stainless steel lids can be used with the high heat of a gas burner.
Do you need special pans for the gas stove?
Yes, you may need special pans for a gas stove. Gas stoves produce more heat than electric stoves, so pans with thicker bottoms are recommended to prevent warping. Pots and pans with flat bottoms are best for even heat distribution. Cast iron, stainless steel, carbon steel cookware, and copper cookware are good options for gas stoves.
Wrapping Up: Best Cookware for Gas Stoves
If you are looking to create the right cookware set for your gas stove, it is important that there be a good balance of metals. Stainless steel pots can't withstand high temperatures and will warp if exposed too long; copper pots release harmful elements into food.
Aluminum pans do not hold up well in higher heat or with heavy saucepans. Cast iron may not be a great option as it can be too heavy for some, especially for everyday use in the kitchen.
Best Option
Three-ply stainless steel (made by combining layers of aluminum and copper). Aluminum provides quick heating capabilities, while the copper core ensures even heat distribution throughout the pot without changing flavors.
It's also worth noting that ceramic isn't recommended as an alternative because it has trouble holding its temperature at higher cooking levels.
Alternative Option
Where possible use the correct cookware for the right type of use. For example, slow cooking low and slow in cast iron or enameled cast iron. Use stainless steel 3-ply and above for a heat resistant less-reactive surface that is non-reactive to cooking for frying and stir-frying.
Research shows that using a mixture of cookware has health benefits whereby you are not consuming the same metals but mixing them up. Effectively limiting any one metal harming you and your loved ones during the cooking process.
One-Pot Cooking Rocks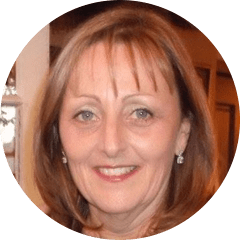 Michelle – Author
Hi, I'm Michelle the founder, owner, author, and editor of OvenSpot. My passion for one-pot cooking commenced when I was working to prepare cafeteria lunches for school students. I am now on a mission to assist you in choosing the cooking pot or appliance you will use every day. As well as in-depth information to assist you in using and caring for your cookware and appliances.
Questions? Reach out to Michelle at [email protected]