Comal vs Cast Iron Skillet: Which Pan Is Best for You
Comals and cast iron skillets share some qualities, comals differ in that they are specifically a type of Mexican griddle that can either be a clay pan or cast iron pan. Cast iron skillets and comals differ in terms of seasoning and temperature requirements, as well.
As a home cook if you'd like to learn more about the similarities and differences between a comal and a cast-iron skillet, keep reading. We'll be diving into the advantages and disadvantages of using these two cooking surfaces. Read until the very end to get answers to frequently asked questions about seasoning, cooking temperatures, and other guidelines, too!
Disclaimer: As an Amazon Associate I earn from qualifying purchases on my website. If you make a purchase through links from this website, I may get a small share of the sale from Amazon and other similar affiliate programs.
What Is a Comal?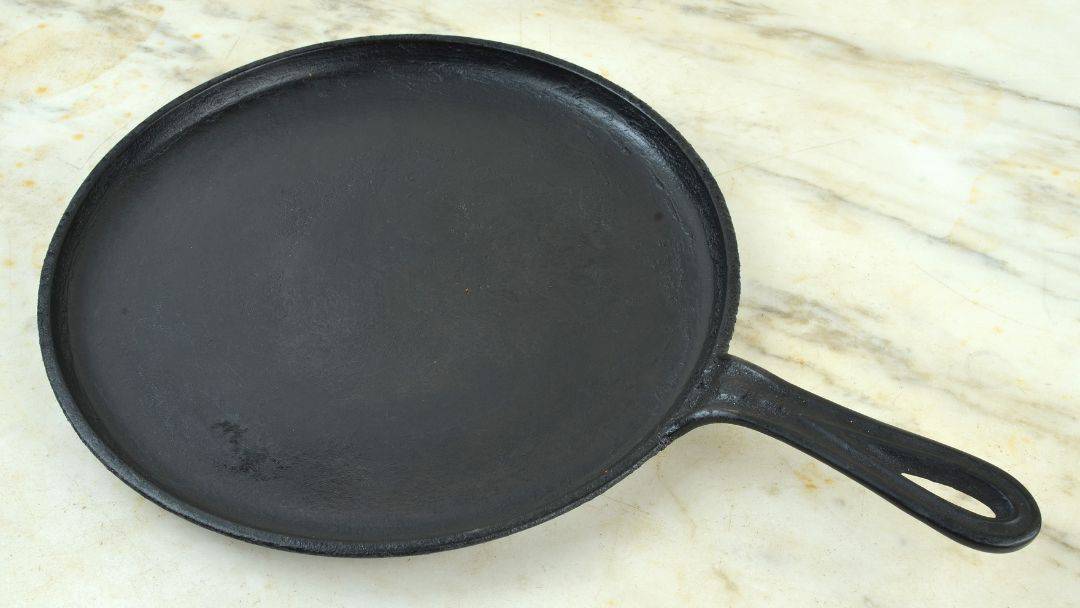 Comals originated in South America and these Mexican cooking utensils are traditionally made from natural clay. They work as a griddle, a reheating surface for heating and making homemade tortillas, la Chamba, toasting spices, roasting cacao beans, and roasting certain produce for Mexican cooking.
What Is a Cast Iron Skillet?
Cast iron skillets come in various shapes and sizes and have multiple uses in the kitchen. They're not as commonly used for heating or reheating and are more widely used for baking, frying, and grilling.
Comal vs Cast Iron Skillet
Comals and cast iron skillets vary on more specific levels, in terms of what they might be made of, their non-stick qualities, their intended purposes, design, and more. Consider how they differ on these levels in the following comparison table.
| Features | Comal Pan | Cast Iron Skillet |
| --- | --- | --- |
| Material | Clay, cast iron, carbon steel, or other non-stick surfaces | Cast iron |
| Non-Stick Qualities | Usually come with a non-stick coating, depending on the material | Non-stick when properly seasoned |
| Intended Purposes | Toasting and heating, specifically for tortillas and Mexican foods | Baking, grilling, frying, and heating of different foods like cornbread, meats, bacon, fried chicken |
| Design | Round griddle design, low sides, usually smaller than a griddle pan or skillet | Varying sizes, round pan design, taller sides |
| Cooking Temperatures | About 350 degrees F for clay, about 450 degrees F for cast iron | About 450 degrees F (400-500 degrees F) |
| Cleaning | Follow manufacturers instructions for comal material choice | Soapy warm water, steel wool for stubborn particles, rinse, and dry |
| Seasoning Requirements | Requires seasoning | Usually pre-seasoned can benefit from further seasoning with cooking oil |
| Durability | Depends upon the comal material. Cast iron lifetime, clay for as long as it survives breakage | It will last a long time with correct cleaning and seasoning |
| Price | Affordable | Affordable |
Comal vs Cast Iron Skillet Comparison Table
Material
While cast iron skillets are obviously made of heavy cast iron, a comal may be made of cast iron, clay, carbon steel, or some other kind of hard, non-stick cooking material. Cast iron comals are the heaviest, and they have a slightly rough surface to them.
On the other hand, traditional Mexican comals are authentically made with untreated, natural clay. The benefit of a clay comal is that it has an even and slow heat distribution when cooking. However, clay comals require more seasoning to keep them effectively non-stick.
Non-Stick Qualities
One of the reasons that cast iron skillets are lauded is that they are great non-stick cooking surfaces. The catch is that cast iron needs to be thoroughly seasoned with layers of heat-treated cooking oil in order to be non-stick.
Comals are not naturally non-stick. Cast iron comals need to be oil-seasoned to be non-stick, and clay comals need to be cal-water seasoned to be non-stick. Carbon steel comals are designed to be non-stick, though.
Intended Purposes
Comals are primarily intended for heating and reheating tortillas, but they're also used to roast chiles and tomatoes and toast different types of cooking spices. Occasionally, comals will be used to cook meat like carne asada, and corn tortillas but it's generally meant to be used as a griddle because of the short sides.
Cast iron skillets, on the other hand, are made for versatile cooking uses. You can bake certain foods, such as cornbread, with cast iron skillets. You can also fry and sear foods in cast iron skillets, such as steak, fried chicken, pan pizza, bacon, etc.
Design
The main design difference between comals and cast iron skillets is the siding. A comal is a flat pan that is basically a griddle, so they don't require tall sides. Skillets are meant to contain food of varying heights, though, so cast iron skillets are usually at least 1-2 inches tall.
Comals are usually a round shape and reach a little under two feet in diameter, with one handle. Cast iron skillets can vary in size (8", 10", or 12" usually), but they are typically circular in shape with a handle.
Cooking Temperatures
Both pieces of cookware can withstand high temperatures from a stovetop burner or an open fire, although a cast iron skillet will get hotter.
If you're using a clay comal to reheat tortillas or toast spices, for example, it only needs to be at about 350 degrees F. iron pans need to reach at least 400 degrees F, though, so cast iron comals and cast iron skills should be somewhere between 400-500 degrees F.
Cast iron gets hot, mitted gloves, cast iron handle covers, and trivets should always be used to protect hands and countertops.
Seasoning Requirements
Some of the best seasoning agents for cast iron include:
Vegetable oil
Grapeseed oil
Olive oil
Canola oil
Avocado oil
Lard
Keep in mind that these seasoning oils have different smoke points and should be used accordingly to avoid an oven fire.
Deep dive with me into Best Oil for Seasoning Cast Iron Pan: 23 Oils Reviewed.
How to Season Cast Iron
Seasoning cast iron is as simple as thoroughly washing (with hot water) and drying your skillet or comal. Then using a paper towel, you should coat the cooking surface with a thin layer of oil evenly, and buff it out.
Put the skillet or comal upside down on a center rack in your oven and bake at 375 degrees F for one hour. Put a sheet pan covered with aluminum foil on the rack below it to catch oil drippings.
Learn how easy it is to season and maintain cast iron cookware in my article How to Season Cast Iron.
How to Season a Comal
When it comes to seasoning comals made of clay, you want to use a cal water solution. Cal is a dry lime (carbonate) substance. You'll add this solution to your comal and spread it around evenly.
Then, heat the comal until the lime hardens and dries up (but don't let it burn). Remove the comal from the heat source, let it cool, then rinse it out. You can do this several times to get a better seasoning.
Advantages and Disadvantages of Comal vs Cast Iron Skillet
There are pros and cons to cooking with both comals and cast iron skillets. To know which one is best for your cooking tasks, you should consider the comparative purposes and designs of each cooking tool.
Advantages of Comal
Comals have the following advantages for cooking:
Some of them come naturally non-stick due to the material
They come in various materials depending on your needs
Ideal for toasting and roasting spices/ingredients
They are the traditional, authentic Mexican way to heat tortillas
Disadvantages of Comal
Conversely, there are some downsides to comals when compared to cast iron skillets:
They don't have tall sides to contain different types of food
Clay comals can't withstand higher temperatures like cast iron can
Advantages of Cast Iron Skillet
Cast iron skillets are very advantageous in the kitchen:
They are highly versatile and work for baking, grilling, frying, searing, and reheating
They have tall sides to contain different types of food
They have an effective non-stick smooth surface with seasoning
Disadvantages of Cast Iron Skillet
Unfortunately, cast iron skillets fall short of comals in the following ways:
They don't work as well for griddle cooking
There are certain foods that don't cook well in them (fish, eggs, acidic food, etc.)
Cast iron is super heavy
Cast iron takes a while to heat up properly
Quick read if you are after Cast Iron Skillet Substitutes.
Price of a Comal Pans and Cast Iron Skillets
Comals: based on 10-inch-sized pans a traditionally handcrafted comal pan made from clay can be found for around $40. Cast iron comals prices start from around $20 and $40.00 for a Lodge comal that is made in the United States. The cheapest comal you will find is the carbon steel comal with prices starting from under $10.
Cast iron skillets: seasoned skillets can be found for as little as $20 a good choice is the Lodge 10-inch skillet made in the USA for around $50. Enameled cast iron skillet prices range from $25 all the way up to $220 for the iconic french Le Creuset brand.
Read about the manufacturers to produce Cookware Made in the USA you will be surprised at how few there are.
FAQs
Can you use cast iron as a comal?
Since some comals are made of cast iron, you can technically use a cast iron skillet as a comal when necessary. The difference is that comals traditionally have lower sides than cast iron skillets do since they're a type of griddle. So if your cast iron skillet has short sides, then you could use it as a type of comal. 
How hot should comal be for tortillas?
When heating tortillas on a cast iron comal griddle, the surface should be at least 400 degrees F, but it will work even better if it's up to 500 degrees F.
You can test to see if the comal is hot enough and ready to grill tortillas by flicking a few drops of water against it. When the comal is ready, the water should sizzle and evaporate pretty promptly. Clay comals work best at 350 degrees F.
Should I season a comal?
Cast iron comals need to be seasoned prior to cooking with some kind of lard or cooking oil. This step should be done before you even heat the comal. If you have a clay comal, you seal/season it by heating it at low temperatures before cooking.
And you can cure a clay comal to make it non-stick by brushing a calcium dioxide and water solution on its surface to seal the pores.
What should you not cook in cast iron?
Cast iron cookware including skillets and cast iron comals are only suitable for cooking certain foods on their flat surface. You should avoid cooking eggs, tomatoes, acidic foods, strong-smelling fish, desserts, pizza, or meats braised in wine on cast iron. Cast iron takes on the flavors of foods cooked in it, so you want to stick to foods without intense odors.
In this article, What Not to Cook in Cast Iron and How to Cook It Anyway I teach you how to cook the foods that "should supposedly" touch the surface of seasoned cast iron.
Wrapping Up: Comal vs Cast Iron Skillet
After doing some research to compare comal vs cast iron skillets, we found that the two cooking utensils are mainly different in terms of their intended uses, materials, and heat capacities. Comals are traditional Mexican cooking griddles mainly for heating and reheating certain foods, whereas cast iron skillets work for grilling, baking, and frying.
Remember their comparative qualities to decide which one will work best for your cooking needs.
One-Pot Cooking Rocks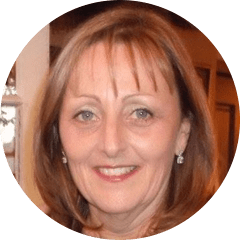 Michelle – Author
Hi, I'm Michelle the founder, owner, author, and editor of OvenSpot. My passion for one-pot cooking commenced when I was working to prepare cafeteria lunches for school students. I am now on a mission to assist you in choosing the cooking pot or appliance you will use every day. As well as in-depth information to assist you in using and caring for your cookware and appliances.
Questions? Reach out to Michelle at [email protected]