Steam Oven vs Microwave: What is the Difference?
The microwave is a staple in the kitchen. It might not be the best thing in the world to heat up leftovers, especially since it dries them out but it's admittedly very convenient. Steam ovens are looking to fill the microwave's long-held position, and they're becoming quite popular.
So what is the difference between a steam oven and a microwave oven? The main differences are that steam ovens use high temperatures to heat water from a water reservoir to invoke steam and cook food from the outside in. A microwave oven uses high-frequency electromagnetic radio waves to heat food from the inside out. Steam ovens and microwaves both cook food reasonably quickly.
Steam ovens are slower at heating and cooking food than traditional microwaves, however, they are still much faster than a regular oven. While a steam oven will make your meals tastier, it's a little more maintenance heavy but it does what a microwave simply cannot it adds moisture.
There is some evidence that steam ovens are gaining on microwaves, most notably in sales. Microwaves still outsell steam ovens, but the former's sales are dropping off in recent years, while the latter is steadily climbing.
Disclaimer: As an Amazon Associate I earn from qualifying purchases on my website. If you make a purchase through links from this website, I may get a small share of the sale from Amazon and other similar affiliate programs.
Steam Oven Versus Microwave: Pros and Cons
One of the things that microwaves have lacked since their inception, is the ability to hold moisture in your food. They just don't do very well since the heating method is decidedly uneven. Of the advantages that steam ovens have, this is the one, major imbalance between the two. But, it's not the whole story let's look at these two very different appliances.
Steam Ovens
How does a steam oven work? They work by siphoning water in and superheating it, creating a chamber full of hot air and hot steam. A water line feeds water into a reservoir. The reservoir is then brought to a boil rapidly, releasing the steam that cooks the food.
It doesn't cook with the speed of a microwave but it does cut traditional oven cooking times in half, at least for some food. One of the biggest advantages that a steam oven has over a microwave is how it heats food.
While a microwave robs the food of moisture by targeting moisture, a steam oven does the exact opposite, restoring extra moisture to leftovers that have already lost some by sitting in the refrigerator overnight.
There are also certain foods that just cook better in a steam oven than in a microwave, including most vegetables, small meat items, rice, oatmeal, eggs, and grits. If you've ever purchased a bag of steamed, microwavable vegetables, you're essentially looking at what a steam oven does.
A steam oven is good for melting butter and chocolate as well. You can do both of those things in a microwave but a steam oven simply does it better.
Pros and Cons of Steam Ovens
| Pros | Cons |
| --- | --- |
| Faster cook time than a conventional standard oven | More expensive |
| Preserves texture and taste | More maintenance required |
| Preserves moisture levels | Still cooks slower than a microwave |
| More evenly distributed heat | Cannot reheat quickly and conveniently like coffee tea or a healing wheat bag |
| Continually adds moisture | Cannot make popcorn |
| Built-in and countertop steam ovens | |
| Newer models include the combi steam oven | |
Microwaves
The microwave oven has been a major part of the kitchen since its introduction in the late 1960s. While the food that comes out of them is not the best tasting in the world, convenience outweighs everything else.
The conventional oven is still the best way to cook food in the kitchen (we're not including grills and smokers here), with the microwave serving as a backup. Of course, things like microwave popcorn will always be around, no matter how well steam ovens do.
Microwaves cook by using high-frequency electromagnetic waves. It's fiercely concentrated inside the microwave, but it's not exactly directed. You've probably noticed that, from time to time, food doesn't cook evenly across a plate, especially if it's a heavy dish.
A traditional oven fills the entire chamber with heat, for more even distribution. The high-frequency waves that microwaves send out are absorbed by the water and moisture inside the food, which is why things tend to taste dryer when they come out.
That's also why the interior of the microwave is not as hot as the food because the air isn't microwaved the food is.
Read more about how the convection microwave oven is changing the way people cook.
Pros and Cons of a Microwave Oven
| Pros | Cons |
| --- | --- |
| Shorter cooking time: rapidly and easily cook food | Dries out food |
| Useful for a wide range of different foods | Food loses some of its original flavors |
| Cooks meals specifically designed for it | Not good for certain foods like baked food |
| Simple to operate | Can't cook anything metal |
| Does not hot inside the appliance | |
| Built-in and countertop models | |
| Affordable | |
| Newer microwaves include combinations | |
Which One is Healthier for You?
When it comes to preserving the nutrients in your food, a steam oven is better. It's not that a microwave kills nutrients as it cooks. The problem with the microwave is that it's so much easier to overcook food, which does destroy nutrients.
Steam ovens have a lower likelihood of overcooking your food, even though forgetting your food in the steam oven will certainly do that. Like a microwave, steam ovens have timers you can set, so overcooking shouldn't be an option.
The taste of food is preserved better in a steam oven, though that doesn't necessarily make it healthier for you. What it does mean, is you're more likely to eat more of the food prepped in a steam oven than in a microwave. That could be a good thing or a bad thing, depending on the food, of course.
Price Differences
You're definitely going to pay more for a steam oven than you are for a microwave. It's like anything else, the newer it is, the more expensive it is. Microwaves have been around for over half a century, so the technology is definitely not new.
For instance, a 24" Miele Steam Oven will run you a cool $2,999.00. A 24" GE Microwave will set you back $400. That only makes a steam oven about 7.5x more expensive than a microwave. As of right now, that's going to be a deal-killer for a lot of people, even though the Miele Steam Oven is quite impressive.
Combination Oven (Combi Oven)
Microwave manufacturers aren't ignoring the growing popularity of alternative cooking methods, like the steam convection oven. Now you're starting to see an increase in microwaves that also perform other cooking types.
Combination microwaves will often include an air fryer, conventional oven, broiler, and microwave. There are other combinations available as well, with the air fryer addition being the most popular.
However, steam ovens aren't allowing themselves to be outdone. For instance, you can purchase combination steam ovens that include the functions of a steam oven, air fryer, dehydrator combo and for a relatively good price.
The only drawback to this sort of selection is the steam setting is generally lacking. It's nowhere near as good as it is in a standard steam oven.
That's because packing a whole lot of cooking types into a single device leaves less room for the reservoir, which ultimately means less steam. Microwaves are going the steaming route as well. After all, why buy a steam oven when you can have a microwave steamer?
The good news is that combi ovens, microwave steamers, and steamer combinations are spending all of their time trying to out-innovate each other and the consumer is the winner, with more ways to cook and a healthier way to cook with the flip or press of a button.
While steam ovens and high-end models tend to be out of the average person's range, there are enough combinations and smaller steam ovens on the market to satisfy most customers.
Explore with me the different ways a second oven is required, in my article Toaster Oven vs Total Convection Oven. It might a good idea if the ability to brown food is required and we know microwave cooking cannot achieve this.
All Things Considered: Steam Oven vs Microwave
Steam ovens are certainly the superior option when it comes to head-to-head competition with microwaves. However, microwaves are adapting, creating combinations that offer consumers more ways to cook and more recipes to try out in the combi microwaves.
If you can afford to go after the steam oven high-end models, they're certainly the best choice, worth the money and you will definitely come out with better taste, better flavor, and more evenly cooked food.
One-Pot Cooking Rocks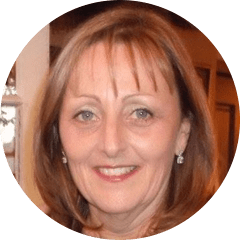 Michelle – Author
Hi, I'm Michelle the founder, owner, author, and editor of OvenSpot. My passion for one-pot cooking commenced when I was working to prepare cafeteria lunches for school students. I am now on a mission to assist you in choosing the cooking pot or appliance you will use every day. As well as in-depth information to assist you in using and caring for your cookware and appliances.
Questions? Reach out to Michelle at [email protected]