Toaster Oven vs Convection Oven: Which Is Best for You
With so many different oven appliances on the market today, choosing the right one for you can be complicated. You may ask yourself if you should get a toaster or a regular full-sized conventional oven.
A toaster oven is a countertop oven used to reheat, toast, and cook food. It is very versatile but small. A toaster oven uses less energy but cooks less food. Regular or conventional ovens have a larger space allowing more food to cook at once. Standard ovens consume significant amounts of energy.
The decision of which is better for you depends on your personal preference and the space available or needed. In the rest of this article, I will explain the main difference between these two appliances to help you make the most informed decision possible.
Toaster Oven vs Regular Oven
Regular or traditional ovens have been a mainstay in kitchens since the widespread use of electricity in the late 1920s.
Convection ovens were born in 1967 by Malleable Iron Range Company and were considered to be ovens that professional bakers would use.
Toaster ovens have been around since the early 1900s and have become increasingly popular due to the little space required for one.
Each oven has been making strides in modernization ever since its conception. Modernizations and additional features include using different fuel sources, refined temperature control for countertop toaster ovens, and even convection feature ovens for both types.
With so many options, how do you know which is the right one for you? Consider the sizes, functions, cost, and energy usage to make the best decision possible to fit all of your cooking needs.
Size
Before purchasing a new appliance, you should always consider the space you have in your kitchen. If you have a smaller space, a toaster oven is a perfect appliance for you.
Smaller units are about 16 by 8 inches, while larger ones can be around 20 by 10 inches. Toaster ovens sit on countertops, making them more versatile than a regular oven. You can hide the toaster oven in a cabinet when not using it if you need more counter space.
A full-size oven is usually around 30 inches wide, measuring as tall as your countertops. It needs a designated space to sit in your kitchen. It takes significantly more space than a toaster oven.
If you already have an old oven in place and are looking to replace it with a new one, consider what you would do with that extra space if you chose to go with a toaster oven instead. Don't forget to investigate wall ovens. A small oven built into cabinetry in a small kitchen could work for you if you do not require large meals.
Interior Cooking Size
The size of the oven also impacts the size and amount of food you can cook. Toaster ovens are great for apartment living or single people. They are not, however, well suited for anyone cooking for a large family of four or more.
Regular ovens are great for people who cook for families or do a lot of baking. The interior of a conventional oven often allows for extra space not only horizontally but vertically.
Regular ovens tend to come with two racks. Each rack usually has space for at least two standard trays of cookies to go in at a time. In comparison, a toaster oven has enough space for about half a tray of cookies.
Uses
Regular ovens are used for baking, cooking, and broiling. If the traditional oven is a stand-alone model, as opposed to a wall model, the oven likely also has a stovetop. The inclusion of a stovetop allows you to boil water and cook stir fry.
Regular ovens are great for bakers and cooks who love to spend time crafting extravagant dishes or cooking multiple things at a time. They are not an ideal solution for those of us who prefer quick and easy food.
Toaster ovens have a wide variety of functions. They can bake, broil, toast, defrost, reheat, and roast. Some toaster ovens also have a keep-warm button to keep the food fresh while waiting for another dish.
Learn how to reheat pizza in a toaster oven
Dishware
When considering the uses of both toaster and regular ovens, it is essential to point out the types of dishware that can go inside each.
A regular oven is a way to go for you if you tend to cook with glass dishes like Pyrex.
While some glass dish companies claim to have dishware you can place inside a toaster oven, many do not. Consumers who have placed their glass dishes inside a toaster oven have noticed splintering or odd frosting inside the glass along the sides of the container.
Parchment paper, a common baking accessory, is completely safe for regular oven usage but should never be placed inside a toaster oven. You can use a silicone baking mat inside a toaster oven instead of parchment paper.
Plastic and paper products should never go in either oven. If you are concerned or are curious if a specific item can be used in the oven, check with the manufacturer.
Ease of use
Every appliance is different and has its learning curb. Regular ovens function differently depending on whether they are gas or electric.
An electric oven stovetop can turn on immediately, but a gas stovetop will often require you to light the stovetop first by turning the knob a specific way. Each one is different.
Toaster ovens do not offer different fuel options, making them more uniform. They are known for being very user-friendly and easy to understand.
However, most toaster ovens use knobs instead of numbers to input cooking time. Learning how to use the knobs may take some time and adjustments. Other models use timers similar to microwaves, so keep that in mind while shopping.
Length of Time to Use
One of the most important functions of any oven is the ability to reheat leftovers properly. Leftovers often become too soggy when reheated in a microwave, so an oven is the better alternative.
However, an oven takes a long time to reheat because of the preheat time. You can expect to wait about 12 to 15 minutes for an oven to preheat. A toaster oven takes far less time to preheat, coming in at an average of 5 to 6 minutes.
A toaster oven will cook faster than a regular oven. If you have half a tray of cookies in your toaster oven, they will finish much quicker than if you were baking them in a conventional oven. However, it is important to note that you are trading speed for quantity.
While a toaster oven may be faster for satisfaction, it will still take just as long to finish a full batch of cookies. You will have to complete double the amount of batches in a toaster oven compared to a regular one.
Method of Heating
A conventional oven uses a heating element located at the bottom to heat food. That means food closer to the bottom will cook faster than food further away. Food can burn easily on the bottom because of the heating element's placement.
Most toaster ovens have metal coils that act as heating elements at the interior's top and bottom. Having coils at the top and bottom allows for a more even cooking. A model that does not have an upper heating coil is not as effective.
The toasting function in a toaster oven automatically turns off when finished to avoid burning. When you use the oven function on the same appliance, it will not automatically turn off. You can program it, however, to turn it off after a set amount of time.
You can set a timer on a regular oven, but it will not turn the oven off after the timer finishes. Standard ovens will continue heating until you manually turn them off.
Convection
Another important question to ask yourself is whether you want a convection-style oven. Both toaster ovens and regular ovens can be convection style.
Convection ovens use fans to help spread the hot air to cook the food more evenly, similar to an air fryer. Many people have recently switched from general ovens to convection ovens due to the more even cooking and quicker times.
Convection styles of either oven will cost more than their general base model counterparts. For a convection toaster oven, you can expect to pay at least $150. A convection oven will cost you around $1000.
Cost
The average cost of a base model toaster oven is around $25. Some toaster ovens can range upwards in price to about $1000. If you are hoping to purchase one to replace your regular full-sized oven, you will probably want to consider a more enhanced unit, coming in around $200 – $300.
A full-sized regular oven costs, on average, around $2000. Lower-end base models average about $500. An oven that runs on gas will cost more than an electric one.
Cost per Use
After the initial cost, a 1500 wattage toaster oven only costs an average of $0.12 for every hour of use at the highest heat setting. You will likely not use the highest heat setting since many recipes use an average of 350 degrees. At 350 degrees it will be cheaper.
The average cost per hour of use for a gas oven can range anywhere between $0.10 to $0.23 at 350 degrees. An electric oven will cost around $0.12 to $0.19 per hour at 350 degrees.
Please note that these prices are estimated averages and may be higher or lower depending on where you live or what amount of wattage your particular machine consumes. If energy tends to be more expensive in your area, the average cost per hour of use will be higher.
Installation
The installation of a toaster oven is very simple. It will not require hiring professional help. All you have to do is unpack it from the box, set it on the countertop near an outlet, wipe down the interior with a bit of soap and water, dry it off, and plug it in. You can even choose to move it later if you do not like the location.
You will likely have to hire a professional to install a regular conventional oven. Remember that installation costs will add an extra $75 to $250 per hour of labor to the total cost.
If the oven is electric, you will need a licensed electrician to help you do all the electrical work. Electric ovens require proper ventilation and correct outlet usage.
A gas-line plumber is required to install a gas-based oven to ensure everything gets hooked up safely.
Energy
A conventional oven consumes a lot more energy. It requires longer preheating times to heat the whole interior space.
Regular ovens consume around 2000 to 5000 watts. The average wattage is double that of the typical toaster oven. The amount of wattage consumed depends solely on the make and model of your oven. The wattage consumed will also impact the cost per hour to run.
The typical energy consumption for a toaster oven during use is about 1200 to 1400 watts. This little oven uses significantly less power than a regular oven, making it an excellent choice for anyone looking to make environmentally savvy choices.
Energy Consumed While Not On
As shocking as it may be, some appliances consume energy while on standby mode or even while considered off.
You can unplug your toaster oven to avoid phantom energy sneaking into your electricity bill. A toaster oven plugged in still draws a small amount of power.
The same applies to regular ovens because they draw enough electricity to power their clocks. However, you cannot unplug a standard oven to save on power.
Learn about energy consumption when using a convection microwave oven and a toaster oven.
Fuel Types
Another question to ask yourself is about available fuel sources in your home. A regular oven has two main different energy source options:
Contrary to what you might expect, gas ovens made in the last decade require electricity to function. While there are ways to get your gas stovetop to work during a power outage, you will not be able to use the oven function.
Gas ovens are known to be more energy efficient than electric ovens. More homes, however, are set up easier to accommodate an electric oven. Gas ovens require a natural pipeline to run into your kitchen.
Gas ovens also produce moisture when heating. The humidity produced from gas ovens helps cakes to stay moist while baking. An electric oven has a dryer heat which will dry out baked goods.
Toaster ovens require electricity to work. You will need a space outlet in your kitchen to run your toaster oven. It will not be able to work during a power outage.
Heat
When the weather is hot, many people either order takeout or find other ways to avoid cooking with their oven. Regular ovens can heat your kitchen significantly while cooking, especially if they are uninsulated. This increase in heat can make cooking unbearable at times.
Toaster ovens, however, will not heat your kitchen. A toaster oven may be your better choice if you live in a hotter climate.
The reason toaster ovens do not get as hot is because of the amount of wattage it consumes. Wattage consumption produces heat. A toaster oven that consumes two-thirds less energy than a regular oven will output two-thirds less heat into a room.
Life Expectancy
Decades ago, ovens used to last much longer. In an attempt to make them look more modern and include new features, they have shorter life expectancies. Regular electric ovens usually last about 13 years. Gas ovens last a little longer than electric, ranging from 15 to 20 years.
Toaster ovens last, on average, about five years. This shorter life expectancy means that for every regular oven you buy, you would have to get two toaster ovens to last an equal amount.
As with all appliances, you can improve their life expectancy by keeping them clean and running routine maintenance on them.
Maintenance
Routine cleaning will help toaster and regular ovens last longer and work better.
You should clean a regular oven about once every three months. Standard ovens often have self-cleaning features that do all the hard work for you by heating the interior to burn off baked grease stains. Self-cleaning procedures can take up to four hours for regular ovens.
If you would rather avoid spending extra energy and heat on the self-cleaning feature, you can also choose to clean the inside yourself. To clean the interior, make sure that the oven is off before you start scrubbing.
It would be best if you cleaned a toaster oven weekly or as needed. Since it is smaller, dirt and grime can build up faster than in a regular oven. Unplug your toaster oven to avoid any electrical mishaps before cleaning.
Toaster Oven vs Convectional Oven Comparison Table
| Features | Toaster Ovens | Convection Oven |
| --- | --- | --- |
| Purpose | Toast slices of bread, bake small cakes, and small batches of cookie dough, and french fries, and reheat pizza slices | Bake, roast meats, whole chicken, broil, cook or reheat a 9-inch pizza or a 12-inch pizza |
| Size | The compact size doesn't require much counter space. | Large than a toaster oven, many sizes are available |
| Design | Basic toaster oven, temperature gauge, removable crumb tray, | Control panel with various cooking functions, adjustable rack positions, interior light, |
| Performance | Cook quicker and not as even as a regular oven | Cooks evenly |
| Energy Per Hour | Use less energy 1200-1400 watts | High wattage cooking so consumes more energy 2000-5000 watts |
| Cleaning | Easy clean, remove crumbs, wipe inside oven and shelves out regularly | Clean well every couple of months for peak performance, look for a self-clean model |
| Durability | 5 years | 13 to 20 years |
| Price | Affordable get it out of the box and plug it in | Expensive needs to be fitted by professionals |
Toaster Oven vs Convectional Oven Comparison Table
FAQs
Which is better a toaster oven or a convection oven?
Toaster ovens work similarly to regular ovens, convection ovens have a fan to circulate the heat for more even cooking. Toaster ovens lead themselves to simple tasks reheat, bake, and toast. Convection ovens with larger capacities can prepare a wide range of dishes for a lot of people.
Final Thoughts: Toaster Oven vs Convection Oven
Now that you have educated yourself on all the main differences between toaster ovens and regular ovens, you can choose which one, if not both, is right for you.
Consider your available space, outlets, budget, and types of food you plan to cook when making your decision. Also, remind yourself of the number of people you plan to cook for on a regular basis. If you live alone, a toaster oven might make more sense than a full-sized oven.
One-Pot Cooking Rocks
Related read: Microwave vs Convection Oven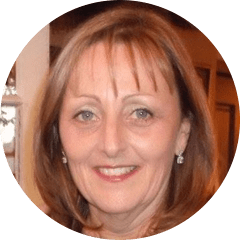 Michelle – Author
Hi, I'm Michelle the founder, owner, author, and editor of OvenSpot. My passion for one-pot cooking commenced when I was working to prepare cafeteria lunches for school students. I am now on a mission to assist you in choosing the cooking pot or appliance you will use every day. As well as in-depth information to assist you in using and caring for your cookware and appliances.
Questions? Reach out to Michelle at michelle@ovenspot.com