What Is a Roaster Oven: Appliance Comparison
A roaster oven is a countertop cooking appliance that distributes heat through a roasting chamber to cook food. It can be used to bake, roast, steam, and slow cook, and can handle many different types of meat and vegetables.
Keep reading to learn how roaster ovens work and how they compare with other appliances like convection ovens, pressure cookers, slow cookers, and toaster ovens.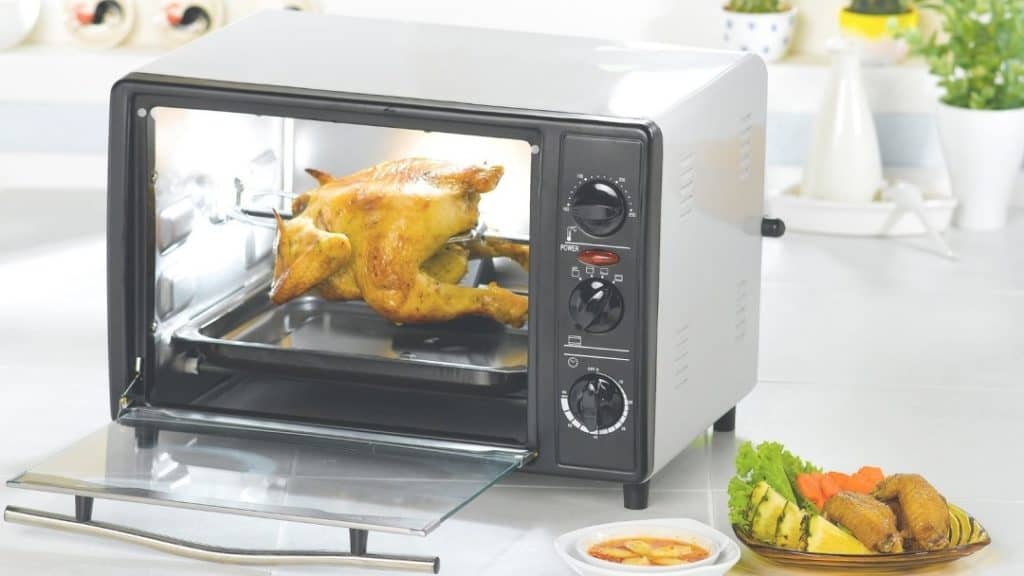 Disclaimer: As an Amazon Associate I earn from qualifying purchases on my website. If you make a purchase through links from this website, I may get a small share of the sale from Amazon and other similar affiliate programs.
What is a Roaster Oven
So what is a Roaster Oven? A roaster oven is an electric cooking device that easily fits on a counter or tabletop while it cooks.
PRO TIP: Roaster ovens are also known as turkey ovens.
These appliances roast food by distributing heat through a roasting chamber instead of heating it with gas or exposed coils. The heating element on a roasting oven is the same shape as the pan, and the pan sits inside.
The temperature of a roaster oven is usually controlled by a dial and lets you cook in the range of 200°F and 450°F.
Food cooked in a roaster oven is placed on a rack that fits inside the pan, similar to how you might roast food in a conventional oven using a roasting pan.
The most common size for a roaster oven is 18 quarts, but you can also find roaster ovens as small as 6.5 quarts or as large as 22 quarts. Any of these sizes can be used to:
Bake
Cook
Roast
Steam
Slow cook
The most common foods cooked in a roaster oven include turkey and other meats, roasts, vegetables, soups, and stews.
Check out some of my unique ideas for what you can cook in a Roaster oven.
How Roaster Ovens Compare
Roaster ovens are useful kitchen appliances that can be used on their own or in conjunction with other appliances. This does not mean that they can replace every appliance, and there are several similarities and differences to note.
Roaster ovens are most often compared to:
Wall (convection) ovens
Instant pots
Crock Pots and slow cookers
Toaster ovens
While you can get by with just a roaster oven, it is worth noting what these other appliances are capable of and how they compare.
Getting the most out of your roaster oven? Learn how to use a Roaster Oven to Keep Food Warm.
Roaster Oven vs Wall Oven
Roaster ovens are most often compared to wall ovens because they appear to be a smaller, more portable version of a traditional oven. This is true to an extent, but wall ovens cook food in a different way that garners different results.
Wall ovens, also known as convection ovens, cook food by circulating hot air around the heating chamber. Unlike a roaster oven, the heating elements are often exposed, and dry air surrounds and cooks the food.
This movement of air is more likely to draw moisture from the meat, and it can result in dry turkey or roasts. This is also why you can sear in a wall oven, but you cannot get the same results in a roasting oven that preserves the internal moisture of the meat. Roaster ovens do not require consistent basting.
While the food in a roaster oven is suspended over the heat source on a rack or a rod, food in a convection oven remains stationary and can easily burn on one side. This allows for more thorough cooking on one side, but it also calls for more turning for even cooking.
Convection ovens are larger and cannot be moved easily. They use more energy than a roaster oven when cooking the same dish, but they are capable of cooking a wider variety of dishes.
Roaster ovens are much smaller, so you can easily use them in limited space or bring them along as needed. Roaster ovens use less energy due to their size and how they cook food, and they can come clean in just five minutes.
Before purchasing find out if you really need both a Dutch Oven and a Roaster!
Roaster Oven vs Instant Pot
An Instant Pot is the most common brand you see of an electric pressure cooker, but other brands include:
Farberware
Breville
Crock-Pot
The first key difference between roaster ovens and Instant Pots is the method of cooking. While the roaster oven distributes heat into the roasting chamber, a pressure cooker locks in air and uses pressure to allow the temperature in the device to rise faster.
This method of heating also leads to much shorter cooking times. Apart from preheating and pressure release wait times, an Instant Pot tends to cook dishes in just a fraction of the time.
You can also use an electric pressure cooker to sauté and brown ingredients before simmering them, a function completely foreign to a roaster oven. This means that you can use the Instant Pot instead of a stovetop pressure cooker or a Dutch oven, and you can use it alongside other appliances.
While a roaster oven can cook some of the same meals, an Instant Pot can be used to speed up recipes and have them ready in about an hour.
Related read Dutch Ovens Vs Pressure Cookers | Which One Is Right For You
Roaster Oven vs Crock Pot (Slow Cooker)
The Crock-Pot is similar to the roaster oven in its ability to cook meals slowly and retain heat and moisture, but it is not as versatile. Crock Pots are usually much smaller, only 1.5 to 8 quarts, but can still handle enough food to feed a large family.
Roaster ovens are capable of roasting, baking, cooking, steaming, and slow cooking. Specified slow cookers are usually limited to slow cooks, stews, soups, and casseroles. Anything that you want to cook in a slow cooker will have a longer cooking time, but roaster ovens are capable of cooking both ways.
Most people feel more comfortable leaving a Crock-Pot unattended while cooking, and this is where they shine. A dedicated slow cooker uses a lower wattage than other appliances, and it is not enough to start a fire in the kitchen.
You can easily dump all the ingredients into it before heading off to work and coming back to a fully-cooked meal at the end of the day.
Both appliances work well with larger roasts, but the roaster oven can accommodate more. You can use cheaper cuts of meat either for slow cooking, and the extended exposure to heat will allow the collagen to melt away while retaining the unique flavor of the meat.
It is difficult to burn your roasts in either of these appliances, but it is especially difficult in the Crock-Pot.
Related read Dutch Oven vs Slow Cooker (Crock-Pot): Pros & Cons
Roaster Oven vs Toaster Oven
Apart from their rhyming names, roaster and toaster ovens have many similarities. Both fit on top of the counter and can be used to cook smaller portions of food you might otherwise cook in a traditional oven.
The toaster oven is still much smaller than a toaster oven, and it heats the air differently. While the roaster oven uses hot air around the food, the toaster oven relies more on radiant heat.
Toaster ovens can be used more easily to bake and warm food, but they are prone to burning food and creating hot spots.
Roaster ovens work well with cooking meats, especially thicker and juicier cuts. The same could be attempted in a toaster oven, but more common dishes are baked goods or toasted foods.
Toaster ovens are better if you are in a rush to cook a dish because they have a smaller size and heating elements at the top and bottom. They are also much more energy efficient.
A great skill is to learn how to reheat casseroles without drying them out – check out my article.
Related read
Final Thoughts
Is a roaster oven worth it? If you are cooking for a large number of people it is the perfect small appliance to use in conjunction with your other appliances. If you want a more efficient way to way to roast food it is more efficient than a conventional oven.
So while a Roaster oven has plenty of uses, it is not an exact replacement for many loved kitchen appliances. This device can certainly serve as the only method of cooking in your kitchen but keep its limitations in mind. You may need more than one type of appliance to cook a greater variety of dishes.
One-Pot Cooking Rocks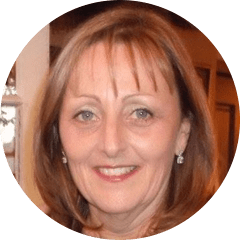 Michelle – Author
Hi, I'm Michelle the founder, owner, author, and editor of OvenSpot. My passion for one-pot cooking commenced when I was working to prepare cafeteria lunches for school students. I am now on a mission to assist you in choosing the cooking pot or appliance you will use every day. As well as in-depth information to assist you in using and caring for your cookware and appliances.
Questions? Reach out to Michelle at [email protected]