Slow Cookers: Energy Efficient or Not?
Slow cookers have been around since the 1940s and later became best-sellers after World War II as more women began to work outside the home. This invention made it possible to leave something in the cooker in the morning and find a finished meal when you came home later in the evening. But with 10+ hours to cook each meal, are slow cookers energy efficient?
Slow cookers are energy efficient because the heating elements use a shallow current and rely on trapped heat to cook food. A slow cooker running for 8-9 hours uses about 1300 watts, far lower than electric ovens, 2,000 – 5000 watts for 60 minutes of cooking at 350°F. They also reduce evaporation.
Many people are unaware of just how efficient slow cookers can be. Others confuse it with similar appliances, such as pressure cookers. This article covers everything you need to know about slow cookers, from their origin, how they work, and how it saves power. We'll also discuss the pros and cons of using this innovative tool!
Disclaimer: I earn from qualifying purchases on my website as an Amazon Associate. If you purchase through links from this website, I may get a small share of the sale from Amazon and other similar affiliate programs.
A Brief History of the Slow Cooker
Irving Nachumsohn is known as the inventor of the first slow cooker. However, the concept of slow cooking has been around for a lot longer than that. The first version was invented to cook a traditional Jewish stew called Cholent.
Most Jewish homemakers would leave pots of the stew to cook overnight on the residual heat from a nearby bakery. At the time, it was the only way to cook since the Jewish don't cook on the Sabbath. 
There are dishes in different cultures that can only be prepared through traditional slow-cooking methods. Modern slow cookers evolved from the electric bean pot, and in 1971, a reworked bean pot known as the Crock-Pot hit the market. It was such a hit that 80% of U.S. households owned one by 2009. However, microwaves eventually took over, and slow cookers became less common.
In the last decade, slow cookers have been making a big return. A culinary revolution mainly drives the resurgence. Slow cooking meats such as ribs and pulled pork give better results (a delectable fall off the bone). Modern slow cookers are also way more energy efficient.
Slow cooker models, including the Instant Pot, vary in the way they look. Some of the most popular has a stainless steel exterior with a ceramic pot insert and a glass lid.
Today, there is a whole community of enthusiasts and hobbyists, and there are also great slow-cooking recipes out there you can try.
Slow Cooker Energy Consumption: How Does a Slow Cooker Save Electricity?
Slow cookers are no different than other popular cooking appliances; they plug into the wall socket just like an oven. A typical slow cooker uses 120 volts of AC at between 0.6 and 2.0 amps. The only difference is that it draws significantly less power than, say, an oven. However, the exact amount depends on the cooking settings.
Modern slow cookers have high, low, and off modes. The low-temperature setting consumes about 70 watts, while the higher mode takes up to 250 watts. Unlike an oven, slow cookers cook continuously. To calculate the total electricity usage, you can multiply the wattage by the duration. The longer you cook, the more electricity it uses.
However, the average consumption is still significantly less than an oven. On average, an oven at 176.7°C (350°F) consumes 2,000 – 5000 watts for about 60 minutes of cooking. The cost adds up if you are preparing multiple dishes. Slow cookers like Crock-Pots allow you to cook all your dishes in one go.
The Verdict: Slow Cookers Are Energy Efficient
Slow cookers use less power than most other cooking options. Heat is supplied by low-wattage heating coils that consume the same power as a light bulb. When this heat reaches the food for a long time, the food simmers and cooks evenly.
You can invest in a programmable slow cooker for maximum energy efficiency. But the timer setting allows the cooker to switch off and on, saving you more electricity units; simply turn it off until you need to use it.
How Much Does it Cost to Use a Slow Cooker?
We have established that slow cookers are energy efficient. Let's compare them against other regularly used kitchen appliances. You can see from the comparison chart below that slow cookers are the clear winners against other everyday electrical appliances.
Slow Cooker vs Pressure Cooker
A pressure cooker is the closest appliance in terms of energy efficiency compared to a slow cooker. A slow cooker is approximately eight times more energy efficient.
Slow Cooker vs Microwave Oven
A slow cooker is approximately fourteen times more energy efficient than the average 1700-watt microwave oven.
Slow Cooker vs Electric Stoves
A slow cooker is approximately twenty-five times more energy efficient than the 2000-watt stovetop.
Slow Cooker vs Gas Stove Top
A slow cooker is approximately twenty-five times more energy efficient than the average gas stove.
Slow Cooker vs Conventional Oven
A slow cooker is approximately twenty-nine times more energy efficient than the average 3500-watt conventional electric oven.
Air Fryers vs Slower Cookers
The energy costs of Air fryers will be more than those of slow cookers. The energy consumption of an air fryer is approximately 1500 watts of electricity, and the average slow cooker uses less electricity at 300-400 watts. Although an air fryer cooks for a shorter period, it uses more energy.
Slow Cooker Energy Efficiency Comparison Chart
The chart below compares slow cooker energy consumption against other popular cooking appliances. Slow cooker power consumption is far lower than that of other appliances.
Slow Cooker
Pressure Cooker
Microwave
Oven
Electric Stovetop
Conventional
Oven
Usage
Time
6 hours daily
6 hours daily
6 hours daily
6 hours daily
6 hours daily
Appliance
Wattage
120 watts
1,000 watts
1700 watts
3,000 watts
3,500 watts
Daily
Consumption
0.72 kWh
6 kWh
10.2 kWh
18 kWh
21 kWh
Annual
Energy
Consumption
112.32 kWh
936 kWh
1,591.2 kWh
2,808 kWh
3276 kWh
Annual Running
Cost of Appliances
(Usage Rate 0.20 cents
per kWh)
$22.46
$187.20
$318.24
$561.60
$655.20
Energy Efficiency Appliance Comparison Chart
How Does a Slow Cooker Work?
A typical slow cooker has three components:
The outer casing. This piece has electrical coils lining it, solely responsible for heating the food in the pot.
The inner container. Also known as the "crock," the inner container is ceramic-made and holds the food as it heats.
The lid. This domed piece fits snugly on top to keep the heat from escaping while a meal is cooking.
When it's switched on, the coils heat and, in turn, warm the food. Since it's well-insulated from top to bottom, no heat escapes into your kitchen. The crock gradually warms up, reaching as high as 148.9°C (300°F). The food simmers and cooks slowly over time. As the food heats up, it releases steam that the lid effectively traps. The moisture then returns to the food, adding flavor.
Generally, food at the bottom cooks faster than what is at the top. To take advantage of this, most slow cooker recipes call for a layering strategy. Foods that take longer, such as vegetables, are usually layered at the bottom, while meats are better at the top. As a precaution, always place the cooker on a sturdy surface and away from walls.
However, a slow cooker is only as energy efficient as you make it. If you repeatedly lift the lid to check how far along your recipe is, you'll also allow steam to escape. Not only does this add to your final cooking time, but it also forces the slow cooker to use more energy to heat the food again. Cranking up the heat to a medium or high setting will also force the machine to use more energy, making it even less energy efficient than normal!
Watch this YouTube video for more information about the working principles of a slow cooker:
The Caveat
Although slow cookers are energy efficient, they are not ideal for all cooking situations. If you forget to switch off a manual slow cooker, it will keep running until you do. The power consumption adds up, and not to mention the food will wind up drastically overcooked by the time you remove it from the heat.
Similarly, if the power goes off midway through a meal, you have a limited window to save the food. In most cases, you will have to discard the food entirely, especially meat that can go rancid quite quickly. After all, having to re-cook is a waste of money, time, and energy.
Another problem is that not all foods are slow-cooking friendly. For instance, dried beans contain toxins that can only be removed by boiling at high temperatures. That means you will have to boil it first on a stove before transferring it to the slow cooker.
In short, you can't rely on a slow cooker for most of your cooking. Even if you use the stove in conjunction with your slow cooker (as in the case of dried beans), you're only using more energy by the time your meal is done!
Learn more about how slow cookers work.
FAQs
Quick answers to the most common questions about slow cooker electricity usage.
Do slow cookers use a lot of electricity?
Slow cooker electricity usage based on a 6-hour daily cooking time is 0.72 kWh. Over 1 year the electricity usage would be 112.32 kWh if you used your slow cooker for 6 hours every day.
What is slow cooker wattage?
A slow cooker runs from 70 to 250 watts. Check your manufacturer's instructions as the wattage is based on the model and the cooking setting.
Final Thoughts – Are Slow Cookers Energy-Efficient?
A slow cooker is always the most energy-efficient option in most situations. However, it is not in any way a replacement for your stove or oven; it merely compliments what you already have in your kitchen. In addition to being energy-efficient, they are also very convenient. A traditional slow cooker makes it possible to live a busy lifestyle and still cook.
To get the best out of your cooker, opt for the programmable version. However, don't expect a huge drop in your power bills. You will most likely still be using your other cooking appliances.
Hopefully, the answer to 'do slow cookers use a lot of electricity is clearer now. Remember for energy savings as well as the best melt-in-the-mouth beef stew made from cheaper cuts of meat set your crock pot at a low temperature for 8 hours of cooking time.
Need an explanation of watts and kilowatts this resource explains all.
Best Slow Cookers
Classic easy to use manual Crock-Pot
Lovely shape perfect for holidays and special occasions
Stainless exterior with black crock insert and is easy-to-clean
Slow cooking is not the only thing this gorgeous multi cooker does more than slow cooks
7-quart size with 6 functions in one cooker
Sautes', sears, sous vide, rice cooking
Rack inserts for organized meal preparation
Comes with a temperature probe for safe cooking and 5-year warranty
Programmable LCD screen with cycle times of up to 26 hours & keep warm setting
3 sizes – 4, 6.5, & 7-quart. Ceramic or aluminum inserts to choose from
Glass lid, serve from the ceramic cooker, and easily cleaned
A great one-pot cooker from an iconic brand All-Clad
A programmable slow cooker with various heat settings and flexible hour settings
7-quart size for families and entertaining
Stoneware crock, glass lid are dishwasher safe
Ultra-modern brushed stainless look
Handy 3.5-quart size and oval shape
Programmable LCD screen with a 24-hour timer, 3 cooking modes, and keep warm function
A compact one-pot cooker that fits on the countertop easily from an iconic brand Cuisinart
One-Pot Cooking Rocks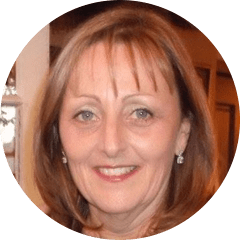 Michelle
Hi, I'm Michelle, the founder, owner, author, and editor of OvenSpot. My passion for one-pot cooking commenced when I was working to prepare cafeteria lunches for school students. I am now on a mission to assist you in choosing the cooking pot or appliance you will use daily. As well as in-depth information to assist you in using and caring for your cookware and appliances.
Questions? Reach out to Michelle at [email protected]