Hamilton Beach 7 Quart Slow Cooker
If you have a large family and or work long hours you are going to fall in love with this large-capacity slow cooker. It is large enough to prepare family meals like stews, chilis, beans, and roasts.
Let's not forget catering for those potluck get-togethers. I will share with you the features, benefits, pros, and cons, and then what I think about the Hamilton Beach 7-quart slow cooker. Starting with the features…
This slow cooker by Hamilton Beach is a 7-Quart capacity appliance that will easily prepare your family's favorite recipes. It has flexible programming along with the keep warm feature that the cooker reverts to once the dish has finished its cook time. Clean up with dishwasher-safe slower pieces.
Disclaimer: As an Amazon Associate I earn from qualifying purchases on my website. If you make a purchase through links from this website, I may get a small share of the sale from Amazon and other similar affiliate programs.
Hamilton Beach Programmable Slow Cooker, 7-Quart
This cooker is manufactured by a very reliable brand Hamilton Beach. You will soon see that this slow cooker is worth every one of its very affordable pennies.
Features – Hamilton Beach Slow Cooker, 7-Quart
Wrap around elements for even heating
Programmable touchpad
Temperature setting – choose warm, low, or high;
Time setting – select 2, 4, 6, 8, or 10 hours of cooking time
Countdown Timer
No watch is needed when cooking time is finished it automatically shifts to warm
Removable, dishwasher-safe stoneware & glass lid
If you have landed here and you already know that you wish to purchase the Hamilton Beach 33473 Programmable Slow Cooker, 7-Quart. CLICK HERE to see it for yourself at Amazon.
About the Hamilton Beach 7-Quart Slow Cooker
This large 7-quart slow cooker is large enough to prepare a 6-pound chicken with room for vegetables if you wish or a 4-pound roast. This really is one-pot cooking with a slow cooker that can prepare complete meals. There is also a wrap-around heating element
1 1/2 inches from the bottom of the slow cooker for even heating.
The slow cooker by Hamilton Beach is totally programmable with times ranging from 30 minutes to 18 hours.
There are low, high, and warm heat settings, after cooking it automatically reverts to the warm setting. The timer also has a countdown feature so you know how long there is to go before your meal is ready for serving.
The dimensions of this slow cooker, 7-Quart, Silver is 11.7 inches x 17.6 inches x 9.9 inches and it weighs 12.3 pounds.
The removable stoneware pot and glass lid are totally dishwashable. The brushed stainless steel casing can be wiped out "once cool" with a soft cloth and warm soapy water.
Benefits of this Hamilton Beach Slow Cooker
The top benefit for me would be preparing the ingredients the night before. Then the next morning put it in the slow cooker, program the cooking time, turn it on, and the evening meal is cooked ready for serving at dinnertime.
Another Benefit Is Baking!
Using your imagination with the Hamilton Beach 33473 Programmable Slow Cooker, 7-Quart will certainly give you more cooking options what about baking? Bread, scones, desserts, and much more…
TOP BAKING TIP: To bake in a slow cooker all you have to do is lay down parchment paper on the bottom and up the sides of the slow cooker lightly spray will oil before putting your baking in.

Alternatively, you could use Slow Cooker Liners… Hopefully, your baking won't stick works in traditional ovens why not a slow cooker oven.
The stoneware bowl insert is microwave-proof for reheating leftovers. It can also be used in a conventional oven.
You can also use this slow cooker as a rice cooker. You are able to use up to 4 cups of raw rice which will make you 10 cups of cooked rice.
The Hamilton slow cooker is easy to clean if you happen to burn or have your meal stick onto the stoneware bowl insert. Simply pour in warm soapy water and let sit for a while, then burnt or stuck food will come away from the bowl insert.
Pros and Cons – Hamilton Beach Slow Cooker
| PROS | CONS |
| --- | --- |
| Reliable Brand | Large in size so you need to consider where you will store the cooker |
| Affordable price | Can not lock the lid for transporting |
| The warm Setting stays on for 8 hours | |
| Easy to clean – lid and stoneware bowl dishwasher safe | |
| No seal on the lid, so no replacement part is ever needed | |
| Handy 36 inch electrical cord | |
| Can be used as a Rice Cooker | |
| Parts and accessories are available from the Manufacturer | |
Hamilton Beach – Frequently Asked Questions
How Many Quarts Is My Hamilton Beach Slow Cooker?
Brand
Quart Capacity
Liter Capacity
Dimensions
Weight
Servings
Food Preparation
Elite Gourmet Slow Cooker
1-2 qt
1.8 ltr
8.8 x 8.8 x 6 inches
5 lbs, 7 oz
1-2
singles
couples
dips, oats, desserts, appropriate size slow cooker recipes
Crock-Pot 4.5 Quart Manual Slow Cooker
3-4 qt
4 ltr
8.7 x 12.2 x 12.2 inches
9 lbs, 5 oz
3-4
couples
families
casseroles, soups, stews, breakfasts, desserts
Calphalon 5.3-Quart Digital Sauté Slow Cooker
5.3 qt
5 ltr
17.78 x 14.37 x 23.19 inches
9 lbs, 5 oz
5
families
roasts, whole chicken, casseroles, soups, stews, breakfasts, desserts
Crock-Pot 6-Quart Programmable Cook & Carry Slow Cooker
6 qt
5.6 ltr
10.4 x 16.5 x 11.4 inches
7 lbs, 9 oz
7
Meat on the bone, stews, international cuisine
Crock-Pot 7-Quart Manual Slow Cooker
7 qt
6.6 ltr
9.5 x 14.4 x 14.4 inches
8 lbs, 4 oz
6-7
large families
entertainers
5-1b roast, 7-1b chicken, large cuts of meat, large lasagne
Hamilton Beach 10 Quart Slow Cooker
10 qt
11.3 ltr
12.5 x 15.75 x 11.5 inches
15 lbs, 6 oz
9 or more
large
families
entertainers
10-pound turkey or 12-pound roast
Crockpot and Slow Cooker Brand Sizes, Capacity, Dimensions, Weight, Servings
Hamilton Beach Slow Cooker Manual
Click here to view the manual for the Hamilton Beach 33473 Programmable Slow Cooker, 7-Quart.
Hamilton Beach Slow Cooker Recipes
You can view recipes designed especially for the Hamilton Beach Slow Cooker here.
Recommended Reading
7-quart slow cooker alternative check out my article – Crock Pot
Wifi slow cooking – move with the times – see my article V2 Wemo Crock Pot
To Finish – Hamilton Beach 7-Quart Slow Cooker
Verdict, the affordable price of a slow cooker of this size is the first thing that stands out for me.
Secondly, it would be the many features that come standard without all the confusing bells and whistles, that sometimes make operating appliances difficult.
I really like the fact that the size of this slow cooker is great for all-year-round use not only in the colder months.
When entertaining in the summer months you can prepare condiment dishes such as beans to go along with your BBQ Meats. Or what about preparing desserts, baking bread, or scones to take along to gatherings?
The possibilities are endless to get the best use out of this large slow cooker. So once again I come back to value for money this Hamilton Beach programmable slow cooker certainly offers that and much much more.
So with all that said I believe that this Hamilton Beach 7 qt slow cooker is definitely worth a closer look.
I hope my review has assisted you in your decision as to whether you will purchase this slow cooker or not. If not click the link below and continue your research for your perfect slow cooker.
Where can I buy a 7 quart Hamilton Beach slow cooker? CLICK HERE to purchase the Hamilton Beach 33473 Programmable Slow Cooker, 7-Quart at Amazon today.
If you want some more information on this slow cooker or maybe other brands of slow cookers you will also find them at Amazon. Click the link above.
One-Pot Cooking Rocks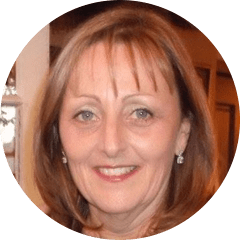 Michelle – Author
Hi, I'm Michelle the founder, owner, author, and editor of OvenSpot. My passion for one-pot cooking commenced when I was working to prepare cafeteria lunches for school students. I am now on a mission to assist you in choosing the cooking pot or appliance you will use every day. As well as in-depth information to assist you in using and caring for your cookware and appliances.
Questions? Reach out to Michelle at [email protected]