Is It Safe to Leave Your Slow Cooker Unattended?
Slow cookers are fabulous for preparing mouth-watering meals they give us a fantastic way of cooking meat until it falls from the bone tender. This requires several hours' worth of cooking, which is why people often leave them unattended for long periods. But are slow cookers safe to leave unattended?
Slow cookers are safe to leave unattended on low settings assuming your Crock-Pot is in tip-top shape (no electronic or mechanical problems). Make sure your slow cooker is at least 6" (15.24 cm) from the wall, is on a heat-proof surface (like a trivet), and is lying flat.
Older slow cookers may have a slight chance of catching on fire, but this is rare. If you have a new slow cooker, you shouldn't have to worry about leaving it unattended. To learn about how to use slow cookers safely while away from the kitchen, read on!
Disclaimer: As an Amazon Associate I earn from qualifying purchases on my website. If you make a purchase through links from this website, I may get a small share of the sale from Amazon and other similar affiliate programs.
How to Leave a Slow Cooker Unattended Safely
As long as you use your slow cooker the right way, the thought of it catching fire will likely never cross your mind. However, there are a few precautions that you should follow.
1. Fill Your Slow Cooker Properly
Always ensure that you've filled your slow cooker halfway to three-quarters full with the ingredients in your recipe. It's just enough where it won't overflow, but it's not too little where the liquid will evaporate.
Also, make sure that the lid is secured tightly when you leave your slow cooker unattended. Adding water-filled vegetables to your recipe can also ensure the bottom of your slow cooker doesn't scorch.
2. Keep Your Slow Cooker Away From the Wall
Slow cookers get most of their heat from their sides. As such, your slow cooker needs enough room to breathe to avoid accidents or heating up any items on the countertop. For safety, keep your slow cooker at least 6 inches (15.24 cm) away from the wall and other objects.
Don't forget to keep the power cord away from the slow cooker's edges to prevent melting or other heat-related damage.
3. Set Your Slow Cooker on a Heat-Proof Surface
Your slow cooker will likely be cooking all day or at least for several hours. As such, wooden countertops or tables are not the best place to set your slow cooker.
That's because wood is not completely heatproof, and placing your slow cooker on a wood table or counter can cause it to heat up unsafely.
Instead, put your slow cooker on a tiled or granite surface that can handle the heat better. Alternatively, you can also place a trivet beneath your slow cooker for an extra sense of heat-related security. 
4. Keep Your Slow Cooker on the Low Setting
Most recipes require that you use your slow cooker's low setting, but some need higher temperatures to cook thoroughly.
Therefore, don't prepare meals that need higher heat settings when you plan to leave the house. That's because the slow cooker will reach higher temperatures, and the food will finish cooking sooner, neither of which is ideal if you're away!
5. Plan Ahead
If you feel like preparing a meal in your slow cooker, plan for it. You can leave your slow cooker for many hours, but it's best not to exceed 20 hours. Ensure that you will be back before the slow cooker turns itself off, or cooks all the liquid away.
Whether all the liquids cook away or your meal isn't done when the slow cooker switches off, your meal will be spoiled.
Top 5 Rules for Using a Slow Cooker Safely
Although slow cookers are relatively safe to leave on for hours, even when you're not around, you should consider following a few basic rules. These guidelines will help you prevent dangerous situations and accidents, and they're not difficult to follow:
6. Always Use a Flat Surface
To prevent your slow cooker from toppling over or being accidentally bumped and falling to the floor by pets or kids, always place it on a flat surface. Countertops are the best option, as they're usually flat and out of the way of running children and dogs. 
7. Consult Your Manufacturer's Manual
It's okay to leave your slow cooker unattended, but it's best to check its manual to be sure you know what the manufacturer suggests.
Most of them will indicate exactly how long you can leave it plugged in and turned on. You can even leave it on overnight for a delicious breakfast, as long as the manual doesn't say otherwise.
8. Throw That Old Slow Cooker Away
If you have a slow cooker that has been in the family for decades, it might be better to put it away for good. While it may have special nostalgic value, that old appliance is likely not working as well as it should anymore.
Older slow cookers don't perform as well anymore, and they may even pose safety hazards. It's best to appreciate the old slow cookers for what they were but invest in a new one for your home.
9. Don't Exceed Your Slow Cooker's Maximum on Time
The maximum amount of time you can leave your slow cooker plugged in and switched on varies from one model to the next. You can leave some slow cookers on for up to 24 hours, but manufacturers typically recommend leaving them on between eight and twelve hours. 
Any longer, and you risk a potential fire or mechanical problem.
10. Use a Thermometer Probe
If you plan to leave your food in the slow cooker to stay warm after cooking it, you should use a probe thermometer. With the thermometer, you can make sure your food stays at the optimum temperature and remains in the safe zone.
Ideally, the food should remain at a temperature of 145°F (62.77°C) and shouldn't sit in the slow cooker for more than 1-4 hours.
Video Are Slow Cookers Safe
Frequently Asked Questions About Slow Cookers
Slow cookers are very popular for preparing tasty meals that are perfect for a cozy night inside, but sometimes questions about them come up. 
Here are a few of the most often-asked questions about them that we answered for your convenience.
Can I Leave My Slow Cooker On for 24 Hours?
It should be safe to leave your slow cooker on for prolonged periods. Generally, most slow cookers shut off after being left on for 20 hours. This is a safety measure that helps prevent problems. However, older slow cookers may become faulty and not have this safety option anymore.
Can I Leave a Slow Cooker on Overnight
Slow cookers can be left on overnight on its low/medium setting, follow recipe instructions as well as the manufacturer's instructions. As always, before use, check appliances' cords are intact and not frayed. Keep the surface under the cooker and the area around the slow cooker clear of any hazards.
Can Slow Cookers Cause Fires?
Although slow cookers are made to be left cooking for hours, nothing is ever 100% safe. It does happen that slow cookers cause fires after they were left to do the task they were meant for. The Federal Emergency Management Agency states that between 2012 and 2015, slow cookers caused 103 fires.
That might be a small number compared to the fires caused by other household appliances, but shows you should always be careful. Always follow the instructions provided by the manufacturer.
Is It Safe To Leave An Old Slow Cooker Unattended?
You should refrain from leaving old slow cookers completely unattended. You may not know it, but the used appliance might not be in the best condition anymore. It is best to buy a new slow cooker and have peace of mind. 
Disclaimer: As an Amazon Associate I earn from qualifying purchases on my website. If you make a purchase through links from this website, I may get a small share of the sale from Amazon and other similar affiliate programs.
There are many affordable options to choose from, such as this Crock-Pot 7-Quart Oval Manual Slow Cooker that's available for less than $40 on Amazon.
Final Thoughts – Is It Safe to Leave Your Slow Cooker Unattended?
Slow cookers are a staple in most kitchens and can make the cooking process more manageable and deliver delicious food. Leaving them unattended shouldn't be a problem as long as you take safety precautions.
One-Pot Cooking Rocks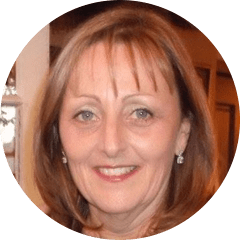 Michelle – Author
Hi, I'm Michelle the founder, owner, author, and editor of OvenSpot. My passion for one-pot cooking commenced when I was working to prepare cafeteria lunches for school students. I am now on a mission to assist you in choosing the cooking pot or appliance you will use every day. As well as in-depth information to assist you in using and caring for your cookware and appliances.
Questions? Reach out to Michelle at [email protected]