What Are Slow Cookers: Exactly
Slow cookers are indispensable in many kitchens all over the world. These pots are well-loved because they save time and power and conjure up amazing dishes. But if you're fresh to the culinary world, you may not know anything about these mysterious slow cookers!
Slow cookers are countertop pots typically made of metal, ceramic, or porcelain and designed to simmer foods at low heat. They retain heat well and can turn even the toughest meat into something that falls off the bone. Though they use heat more efficiently, these meals can take 12 hours to cook!
This guide will look at everything you should know about slow cookers, including when to use them and the pros and cons of keeping one in your kitchen.
Disclaimer: I earn from qualifying purchases on my website as an Amazon Associate. If you purchase through links from this website, I may get a small share of the sale from Amazon and other similar affiliate programs.
What Is a Slow Cooker?
All slow cookers generally follow the same basic design which makes them great at retaining heat and cooking with limited power. They have three main parts:
the base
the insert
the lid
The base is where the pot's heating element is, and it's attached to a liner. Slow cookers have either a temperature knob or a control panel to make easy cooking adjustments. They also have handles and feet that make them easy to carry from one countertop to the next without burning your fingers or the granite.
Usually, a slow cooker pot's heating element is in the surrounding electrical unit. The element can be on the bottom or all sides of the pot, depending on the manufacturer.
Slow cookers' lids are either ceramic, metal, or glass. But regardless of their material, the lids create a low-pressure seal, which prevents moisture from escaping while cooking. Some lids also have holes in them that will allow steam to escape from the top.
When you prepare food in a slow cooker, you usually leave it cooking for hours at a time. In some cases, a meal takes 12 hours to finish.
Slow Cookers are Big on Saving Power
Although slow cookers cook food slowly, they don't use as much power as an oven or stove. This power-saving is thanks to a slow cooker's mechanism, which maintains a constant temperature, or boasts automatic switches that will turn them on and off.
The switch ensures that the ideal temperature remains the same, ensuring that food isn't undercooked or overcooked by the time it's done!
Slow cookers are rarely used at very high settings, and even then, they don't use as much power to reach the desired heat. Because they're made from heat-retaining material (ceramic, etc.), it doesn't take much to get that perfect temperature going.
Related read Are Slow Cookers Energy Efficient
Slow Cooker Designs
Although all slow cookers essentially serve the same purpose, there are different designs. Some have features that aren't commonly found, and others have a different appearance.
There are slow cookers that are also pressure cookers, making them more versatile. Then there are models that can air fry or sear meat. Some of the pricier slow cookers have a couple of functions combined.
Not all slow cookers come with temperature probes, so if that's something you like, make sure the model you choose has this feature.
Heat Settings
One of the most significant differences between slow cooker models is usually the heat settings. Most have three settings – warm, low, and high. But some slow cookers have an additional fourth setting: medium.
Related read Slow Cooker Temperature Guide
Materials
Some slow cookers are metal with matching lids; others are ceramic models sporting glass lids. This doesn't affect the slow cooker's performance, but a glass lid is useful if you want (or need) to see the food's progress as the hours go by.
Features
Modern slow cookers have more features than their older counterparts. For example, you can buy a slow cooker with a programmable timer, so you don't even have to switch it off yourself. Another newer feature is built-in WiFi and more detailed heat settings.
Related read How Slow Cookers Work
Benefits and Drawbacks of Slow Cookers
There are many reasons why so many people love slow cookers and a few instances where they're not always ideal. Here's a quick look at the pros and cons of slow cookers:
| Pros | Cons |
| --- | --- |
| Heat can be controlled | Not good when cooking from frozen |
| Affordable to keep on for long periods | Power outages can lead to spoilt food |
| Tough meat comes out tender and delicious | Meat can't be seared in a slow cooker |
| Can be left unattended | |
| Doesn't require as much cleaning | |
| Food doesn't burn as easily | |
Related read Benefits of Slow Cookers
The Difference Between Slow Cookers and Crock-Pots
Crock-pots are a kind of slow cooker. With that said, not all types of slow cookers are the same as Crock-Pots. The Crock-Pot is a slow cooker brand introduced to the cooking world in the 1970s. It has a specific design: stoneware material and a pot surrounded by a heating element.
Crock-Pots usually have two temperature settings – low and high. However, newer models have more advanced features. For example, some come with digital timers, while you can control other versions with your smartphone. The Crock-Pot 6-Quart Cook & Carry Programmable Slow Cooker can even be safely used in the oven and microwave.
Unlike typical slow cookers, Crock-Pots are also useful if you want to sear, steam, and even sauté food. They share the basic functions, though: using moist heat to prepare food.
The Best Cooking Practice for a Slow Cooker.
Slow cookers are gentle when it comes to cooking food – there is no hurry and no intense heat. As a result, they are much more forgiving, so if you forget about your food, chances are it won't be burned or ruined.
The heat becomes sealed inside, and so is the food's moisture because there isn't a lot of evaporation when cooking with this kind of pot. As a result, your meals will be wetter, which is why slow cookers are perfect for sauces, soups, and stews.
Read this article that dives deep into the differences between slow cookers and Crockpots.
Tips for Using a Slow Cooker
Tough meats can be cooked for hours and come out soft, tender, and full of flavor. But if you're new to slow cookers, here are some tips for using them right:
If you want to treat yourself to really yummy meals when using a slow cooker, ensure that you set the temperature correctly.
If you don't want to wait half a day for your dish to be ready, you can increase the heat but don't expect the slow cooker to be as fast as a stove.
If you like checking in on your food often as it cooks, you should buy a slow cooker with a glass lid you can see through.
Always use your slow cooker on a sturdy surface. You don't want it to topple and fall and possibly break.
To prevent messy accidents, place the slow cooker on a tea towel that will absorb anything that spills out.
Make sure that your slow cooker doesn't touch other appliances or the walls – it does produce heat for a long time, after all.
TIPS for using a slow cooker…
How Not To Use a Slow Cooker
On the other hand, slow cookers are not great for dryer dishes or anything that calls for serious heat, such as food that needs to be fried. And although you can use a slow cooker at a high setting, you should avoid doing so. For best results and tastier meals, cook your food at a low temperature.
If you can help it, don't use fresh herbs when preparing food in a slow cooker because they will go limp during the long cooking process. Instead, opt for dried herbs and spices, which will also release wonderful flavors over time.
Don't lift the lid during the cooking process because your slow cooker will lose a lot of heat, increasing your cooking time. Every time you lift your slow cooker's lid, you add approximately 20 minutes to half an hour to the final cooking time.
It is not at all recommended that you leave leftover food in the slow cooker. That's because it retains heat so well, that bacteria can build up inside during its cooling process.
Related read Slow Cooker Mistakes
To Finish – What Are Slow Cookers?
Slow cookers are basically what the name implies: a pot that slowly cooks food for more flavor and moisture. They're widely used for cooking tough meat and delectable stews and soups. Some are more advanced, but all slow cookers have one thing in common: they can be left to do their magic for many hours.
If you have read this article and decided slow cookers aren't for you check out this article, what can I use instead of a slow cooker, which gives you some cookware alternatives to using a slow cooker?
One-Pot Cooking Rocks
Sources – UMS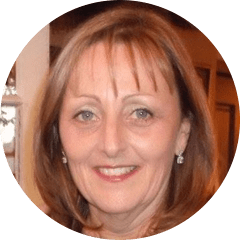 Michelle
Hi, I'm Michelle, the founder, owner, author, and editor of OvenSpot. My passion for one-pot cooking commenced when I was working to prepare cafeteria lunches for school students. I am now on a mission to assist you in choosing the cooking pot or appliance you will use daily. As well as in-depth information to assist you in using and caring for your cookware and appliances.
Questions? Reach out to Michelle at [email protected]