Benefits of Slow Cookers: 10 Reasons to Use Them
Slow cookers are great for a range of cooking tasks and can help cooks, of any skill level, prepare delicious meals. They provide a simple cooking technique that gradually simmers food at lower temperatures, giving the final product more robust and intense flavors.
Slow cookers offer many benefits including less electricity usage than traditional ovens, the convenience of not having to check the food's progress regularly, and a budget-friendly alternative to preparing food in bulk. Slow cookers make it possible to create tasty meals with greater ease.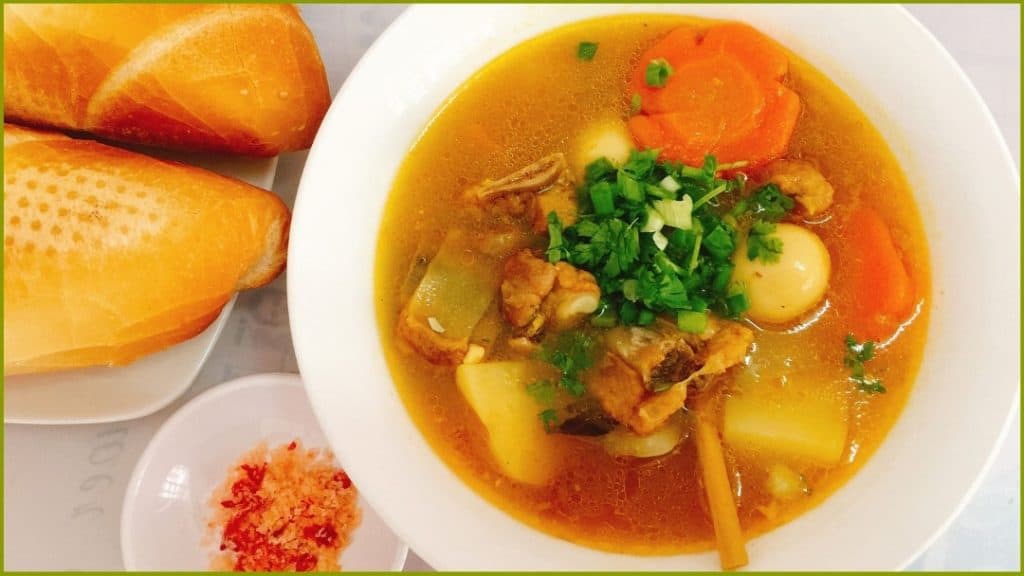 If you're curious about the benefits of what a slow cooker could add to your food preparation and cooking routine, read on.
Disclaimer: I earn from qualifying purchases on my website as an Amazon Associate. If you purchase through links from this website, I may get a small share of the sale from Amazon and other similar affiliate programs.
Reasons to Love Slow Cookers
Slow cookers are very popular, and we'll be looking at some of their advantages to them and why they're loved by so many cooks. These appliances are not only convenient but can also help you save money too.
1. Gradual Cooking Enhances Flavors
Food prepared in slow cookers spends a lot of time simmering and soaking up the flavors of the spices and seasonings added to a recipe. As a result, the food comes out tasting more flavorful and packing a bigger punch.
That's why stews and soups made in slow cookers are so delicious.
2. Meat Becomes Tender
Some cheaper meat cuts don't cook well unless they're left to cook long and gently. Tough meats, such as chuck steaks, stewing beef, beef ribs, and roasts, will be more tender and delicious if cooked in a slow cooker for a few hours. 
Most venison recipes will also turn out better if adjusted to and prepared in a slow cooker.
3. Slow Cookers Use Less Electricity
Most modern slow cookers use as little as 150 Watts an hour if used at the 'Low' setting. A six-hour cooking session will use 900 Watts, which is a lot less than an electric stovetop or oven will need for the same amount of time.
If you consider the size of your slow cooker, the temperatures you use, the amount of food you cook, and your cooking time, you could cut your electricity cost for cooking in half.
4. You Won't Burn Your Food
When you use a slow cooker, you usually don't use high temperatures because the point is to cook your food slowly and at a gentle temperature.
As a result, there is less chance you will scorch the food that tends to stick to the bottom of the pan or get burned in the oven.
5. Slow Cookers Offer Convenience
The convenience of using a slow cooker is the reason why so many people like them as much as they do. You can put your food in the slow cooker, turn it on to the lowest setting, and forget about it for a few hours.
Whether you're leaving your home or just going to be busy with other tasks, slow cookers will continue doing their job without you present. When you come back, the food will be delicious, soft, and not overcooked.
This also leaves your stove with more space for cooking if you need to prepare a lot of food simultaneously.
Slow cookers are also much easier to clean and you won't have to scrub many pots or pans, despite cooking a lot of food at once.
They're easy to carry around, so you can take them wherever needed and use them as you see fit (as long as you place them on a flat surface).
6. Slow Cookers Save Time
When you've placed all the ingredients in your slow cooker and turned it on, you don't have to check on it frequently. In fact, many recipes ask that you don't take the lid off during cooking at all.
As a result, you can spend time doing other things and getting more done while having a delicious meal ready for later.
7. Your Meals Will Be Healthier
Food prepared at high temperatures is not as nutritional as it should be because the heat breaks down the nutrients.
When you're preparing meals over lower temperatures, as you do with a slow cooker, the food is healthier (and tastier)! Furthermore, no dangerous chemicals are released, which sometimes occurs when cooking at very high temperatures.
There are also many delicious and healthy recipes to choose from. Even if you're on a strict diet or need to change your eating habits for better health, slow cookers will help keep your meals delicious.
Another factor that makes slow cookers an advantage to anyone who wants to eat healthily is that it preserves nutrients.
Preparing food at intense and high temperatures causes nutrients to be lost and decreases the health benefits of your meal. If you slow cook your vegetables and meat, however, more nutrients are left in it, so you get more of them into your body. 
If you want to eat healthier but don't have a lot of time to dedicate to planning and making healthy meals, a slow cooker may be an excellent solution for you.
8. Slow Cookers Are Affordable
On top of saving your money on electricity usage, slow cookers also save you money in another way. The ingredients that go into slow cooker meals (soups, stews, etc.) are usually a lot less expensive, so you save money on groceries as well.
Plus, you can prepare higher quantities of food at once and stretch them out over a few days, thus, saving you even more time and money.
9. Slow Cookers Make Cooking Cheaper
In addition to helping you save time when cooking meals, a slow cooker can also be more economical. Many of the recipes that are ideal for slow cookers are made with affordable ingredients like dried beans, root vegetables, and cheaper cuts of meat.
10. Less Exposure to AGEs
Advanced glycation end products, also known as AGEs, are toxins absorbed by the body when we eat fried, broiled, or grilled meat, cheese, and other foods of animal origin. Food prepared at high temperatures may be delicious because AGEs give them great taste, but they are linked to diabetes, kidney and vascular disease, inflammation, Alzheimer's disease, and insulin resistance.
When you make your food in a slow cooker, those high heats are never reached, and you will have less exposure to AGEs. This is why slow cookers can be a better choice for people who would like to eat healthier without hating the meals they eat.
The Best Food To Prepare in a Slow Cooker
Not all foods can be cooked in a slow cooker, but there are some that taste better when you do.
Preparing these meals will help you see for yourself why slow cookers are so beneficial. Here are a few of them to give you ideas:
Short Ribs
Beef Stew
Split Pea Soup
Slow-Cooked Chili
Chuck/Rump Roast
Goulash
Calico Beans
Chocolate Lava Cake
Keeping Your Slow Cooker Clean
If you're worried about taking care of your slow cooker, it's not as difficult as you might think. Before using it, rub the inside of the stoneware with oil.
Alternatively, you can spray non-stick cooking spray inside. Doing so will prevent anything from sticking and damaging the slow cooker. You can also use slow cooker liners such as these SMARTAKE Slow Cooker Liners available at Amazon to protect your slow cooker and make cleanup simpler.
Related topic: Learn how slow cookers work
Final Thoughts – Benefits of Slow Cookers
Slow cookers are beneficial to anyone who doesn't have a lot of time to spare for cooking but still wants delicious, hearty meals. Slow cookers make fantastic additions to any kitchen because they allow you to safely multitask while simultaneously cooking your food evenly and thoroughly. Slow cookers can also save you money by being more cost-effective and versatile for any diet and household size.
One-Pot Cooking Rocks
Sources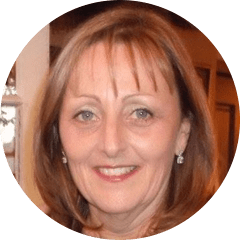 Michelle
Hi, I'm Michelle, the founder, owner, author, and editor of OvenSpot. My passion for one-pot cooking commenced when I was working to prepare cafeteria lunches for school students. I am now on a mission to assist you in choosing the cooking pot or appliance you will use daily. As well as in-depth information to assist you in using and caring for your cookware and appliances.
Questions? Reach out to Michelle at [email protected]