Sous Vide vs Slow Cooker (Crock Pot) Cooking
There are a lot of different ways to cook food, and two of the most popular methods are sous vide and using a slower cooker. But what's the difference between them?
Slow cookers are a more versatile appliance that lets you make varied meals, but sous vide cookers offer amazing precision and the ability to cook to an exact temperature. Sous vide cookers and slow cookers both have different pros and cons, but it's worth comparing them so you know which to buy.
Sous vide vs slow cooker let's explore these cooking methods.
What is a Sous Vide Cooker?
Sous vide is a style of cooking, this cooking technique that is usually done using a precision cooker (sous vide machine). This allows you to achieve a very precise temperature with your cooked foods. Sous vide cookers used to be used in fancy restaurants to ensure that meat and other foods were done to perfection, but now, they are used in homes as well.
Often, the sous vide cooker is placed in a pan, meaning that you can use a pan of any size for your cooking, as long as it is large enough. This also means that it doesn't take up much space in your kitchen, and it's portable, so you can travel with it if you want to.
Sous vide cookers require you to vacuum seal your food (for example, in a Ziploc plastic bag or using a vacuum packer), and then place the food in a pot of water that is at exactly the right temperature. The temperature is held constant by the cooker, meaning that the meat (or other food) is cooked very precisely during the cooking process.
After you have cooked something using the sous vide cooker, you will often then grill it to get a nice sear. Sous vide cookers are great for cooking meat and fish, but can also be used for vegetables, and this is considered a specialized cooking method that produces amazing results.
The real joy of the sous vide is that it lets you cook an entire piece of meat to an exact temperature without the risk of burning the outside. Normally, when you apply heat, the outside cooks faster than the inside. However, because the water is heated slowly and gently, this won't happen when using sous vide cooker, and you'll get perfect meat.
You do need to be able to seal food if you want to use this kind of cooker, however, or it will get wet, in what some refer to as the water bath. That may mean purchasing a vacuum sealer. Alternatively, you can squeeze the air out of sealer bags using water. We'll touch on this method below.
What is a Slow Cooker?
Sometimes called a crock pot or an Instant Pot (that doubles as an electric pressure cooker), slow cookers are popular devices that are designed for cooking foods at low temperatures for a long time. Most are electrical and can be plugged in and left on, even if you are out of the house.
Slow cookers are popular with people who lead busy lives because they let you prepare food in advance, leave it simmering all day, and come home to a cooked meal. They are generally used for soups, stews, curries, and other liquid dishes, but you can cook other meals in them too.
Usually, they have a large, insulated pot that stands on a heating element. The pot can be filled with food and this will cook slowly over the course of the day. Slow cookers take hours to make food, and it isn't uncommon to see recipes that require 6 hours or even longer.
The long cooking time at a constant temperature allows tough cuts of meat to turn into a piece of tender meat that falls apart on the fork.
Slow cookers have a variety of settings, and modern ones allow for more precise temperature control – but nothing like sous vide cookers.
They are therefore quite different gadgets, and you should choose which you need with some care in order to get good results.
Resource: Benefits of Slow Cookers: 10 Reasons to Use Them
Which One Is Easiest to Use?
Overall, a slow cooker is probably easier to use, because it isn't precise and there's no need to take great care of the food. You don't have to do anything extra.
You wash and chop your vegetables as normal, prepare the meat as you would do for other kinds of cooking, and toss it all into the pot with some liquid.
This is no more complicated than making soups or stews on a standard cooker. Because the meat is cooked for so long and at a low temperature, this is a great way to soften tough cuts, and many people use slow cookers for this reason.
Sous vide cookers are not too complicated, but you can't leave them unattended for hours, and you do need to vacuum seal your food. This can be done with a machine, or you can place it in a sealer bag.
To make sure you get all the air out of the bag, zip up most of the top, and then gradually submerge the bag in water.
The water will squeeze all of the air out of the bag, and when you reach the zipper, you can close it and the bag will be free from air. This is fairly straightforward, but a little more work than preparing ingredients for your slow cooker.
Additionally, a slow cooker lets you make a whole meal in one pot. Sous vide cookers can only cook one ingredient at a time because each ingredient must be cooked at the correct temperature, and this will vary.
Which Makes Better Food?
There is bound to be debate over this, but many people consider sous vide the ultimate cooking method because of the level of control that the chef gets. There is no variation that could lead to undercooking or over-cooking, and the food all gets heated evenly using the desired temperature and a temperature probe. This means that you won't get dry bits, tough bits, or burnt bits.
Additionally, when the sous vide method food cooks in sealed vacuum bags, so you don't need to worry about any of the goodness leaching out and getting lost. All the juices of the meat will be retained in the bag. This means you get more food for your money, too, because none is lost to evaporation. Your meat cannot shrink the way that traditionally cooked meats will.
Slow cookers don't offer nearly as much control. You often only get three temperature settings (low, medium, high), and although you can take food out whenever you think it's done, it's easy to end up over-cooking things because it can be difficult to judge this accurately. There is little precision in slow cooking.
You are very likely to find that sous vide is a better cooking style if you want to create some high-quality food.
Which Costs More?
Prices can vary a lot for both slow cookers and sous vide cookers, but sous vide cooker often starts at around $80 and could cost as much as $1000 for a posh model.
In general, a mid-range one is sufficient for medium households, but if you want to cook for a lot of people, you may need one of the more expensive, high-wattage options.
Slow cookers have been around for longer and tend to be cheaper. You can get a good slow cooker for as little as $30, but you may want to spend a bit more than that and get a nicer model. Some do cost over $100, but on the whole, these are cheaper machines.
If you are operating on a budget, a slow cooker may be the best choice. These cookers also help you to save money because you can purchase tough, cheap cuts of meat and turn them into succulent meals. They use very little energy and therefore they are efficient to run.
Resource: Great read if you are considering purchasing a slow cooker Is a Slow Cooker Worth It: 10 Pros and 5 Cons
Can You Bake With These Cookers?
You can bake in a slow cooker, although you will need to find a pan or tin that will fit inside the cooker in order to get good results. However, it is certainly possible, and many people do this, especially when they want to make baked goods in the summer and don't want to make the kitchen hot.
If you want to bake with a slow cooker, you will generally need to put a baking rack at the bottom of the cooker and place the pan on that. Make sure you use a recipe created for slow cookers so you get good results.
You cannot bake using sous vide cooker. These are designed to be inserted into a pan full of water, and they heat the water. They cannot be used in place of an oven for baking.
Resource: 10 Common Slow Cooker Mistakes: Prevention and Solutions
Which Creates Less Waste?
If you're interested in the environmental credentials, a slow cooker is better unless you purchase reusable sealer bags for your sous vide. These do exist, but they will need to be washed after every use, which slightly increases the amount of work involved in using the cooker.
Some people use slow cooker liners, which create waste in themselves, but these aren't necessary for the product to function; they just minimize the need to wash it. Sous vide cooking requires plastic resealable bags.
Conclusion: Sous Vide vs Slower Cooker
Sous vide is certainly superior to a slow cooker if you are interested in making your cooking ultra-precise, and getting the perfect restaurant-quality results from your food every time. However, if you want to prioritize budget cooking, ease of use, and simplicity, you might prefer to use a slow cooker.
FAQs
What is a sous vide immersion circulator?
Sous vide an immersion circulator is a kitchen appliance that is used to cook food in a water bath at a very precise and consistent water temperature. The food is placed in a sealed bag, then into the water, the sous vide circulator then heats and circulates the hot water at the perfect temperature for the desired amount of time. It is a popular cooking method for steak, fish, chicken, and vegetables.
Slow Cooker Substitute
A Dutch oven uses traditional methods of cooking. As slow cooking requires cooking at a lower temperature to soften tougher cuts of meat a Dutch oven using low heat can achieve the same outcome as what a slow cooker provides.
Read more about slow cooker substitutes in my article What can I use instead of a slow cooker?
Sous Vide Substitute
Sous vide cooking requires cooking at a specific temperature that will keep the internal temperature of food within a temperature range. Sous vide circulator is not required to carry out the sous-vide function you can use an external temperature controller (thermometer) to reach the target temperature required.
One-Pot Cooking Rocks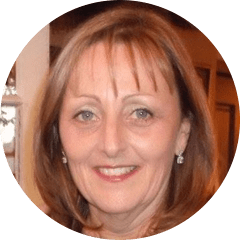 Michelle – Author
Hi, I'm Michelle the founder, owner, author, and editor of OvenSpot. My passion for one-pot cooking commenced when I was working to prepare cafeteria lunches for school students. I am now on a mission to assist you in choosing the cooking pot or appliance you will use every day. As well as in-depth information to assist you in using and caring for your cookware and appliances.
Questions? Reach out to Michelle at [email protected]