How Long Can You Leave Food in a Slow Cooker?
Using kitchen appliances like slow cookers can make meal preparation easier for you, especially with a busy schedule. These products can provide a healthy, home-cooked meal without spending hours in the kitchen yourself. But how long can you leave food in a slow cooker before it burns or spoils?
It is recommended that two to four hours at a minimum temperature of 140 °F is the maximum length of time you can safely leave food in a slow cooker set at the stay warm function. Modern slow cookers automatically shut off after up to 24 hours at warm, but you shouldn't leave food in a slow cooker for that long.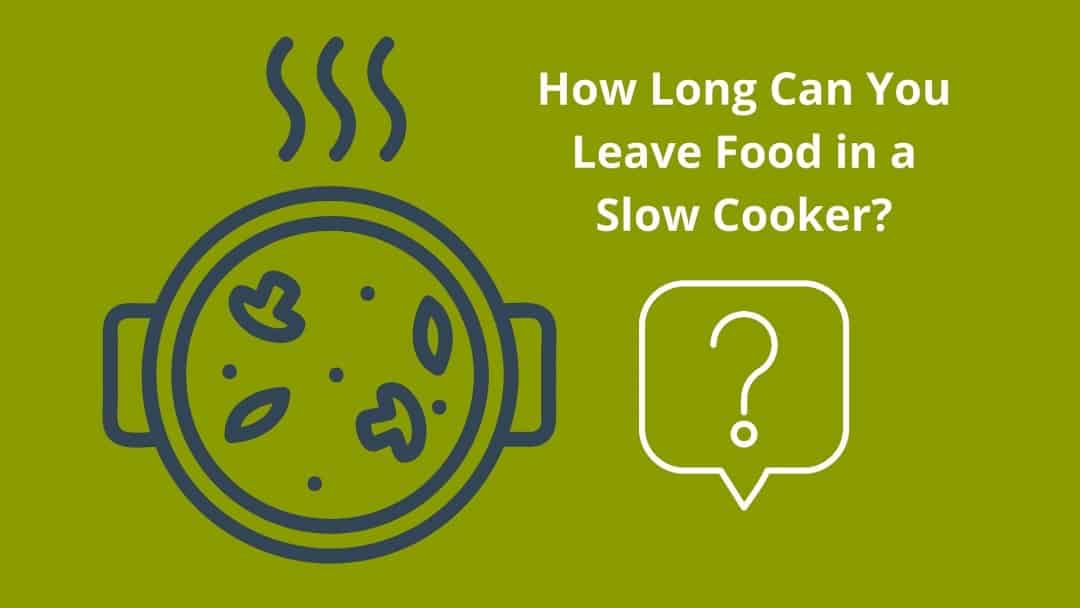 Slow cookers, also known as crock pots, are electrical appliances that cook food at a lower temperature for extended periods than traditional ovens, fryers, or broilers. Because of their reduced temperature, many meal items can be fully cooked anywhere from 4 to 12 hours and be okay for consumption.
Disclaimer: I earn from qualifying purchases on my website as an Amazon Associate. If you purchase through links from this website, I may get a small share of the sale from Amazon and other similar affiliate programs.
How Do Slow Cookers Work?
These convenient countertop appliances can make meal preparation and clean-up a breeze for many busy households. They come in a range of sizes suitable for making an entire meal at once. The attraction of slow cookers is that they can operate safely for an extended time without worry.
Slow cookers are similar to Dutch ovens or cooking with a stovetop method. They produce heat at the base and slowly work up the sides, then begin to cook the food.
These appliances are terrific at helping retain moisture in the meat. The humidity is locked in as the steam increases with the temperature and creates a vacuum seal with the lid during operation. 
Often there are only two settings for slow cookers, low and high. At the low setting, the temperature of the slow cooker is usually around 190℉ (88℃), while at the high setting, the slow cooker will reach around 300℉ (149℃).
Depending on the type of food you prepare and the length of time you have, both settings can be appropriate for many dishes.
Learn more about how slow cookers really work!
Can You Overcook in a Slow Cooker?
Even though slow cookers are to operate with reduced temperatures, you can still overcook your meals if you aren't careful. If you leave your food in an incorrect setting for too long, there is a risk of overcooking.
As meat sits in the crockpot, there is a delicate balance between heat and humidity. Quite simply, the hotter a slow cooker operates, the quicker the meal will cook. If you leave food inside for too long at a hotter temperature, the meat can become tougher as the muscle fibers shrink and are harder to chew.
What Can You Do to Avoid Overcooking?
Some models will have timers that ensure they shut off automatically after the desired time to avoid overcooking. This feature can be terrific if you are at work all day or away from the house and want to ensure you will not come home to an overcooked meal.
You may then ask, can I leave my slow cooker on low for 12 hours? Or will you have an overcooked meal after that time? It can depend on the size and cut of the meat you have. Smaller portions will take less time to cook, which can be risky for upwards of 8 hours or more in a crockpot.
You also need to ensure that there is plenty of liquid in the cooker to compensate for the extra time it is cooking.
Learn about The temperatures slow cookers cook at!
Determining Slow Cooker Times
So how long can you leave a slow cooker on low? You can gauge your slow cooker times by referring to how long they will take with traditional cooking methods.
Dishes that need 15 to 30 minutes on a stove or oven can be in a slow cooker on low for 4 to 6 hours or high for 1 to 2 hours.
Items that traditionally require 30 minutes to 1 hour can be in a slow cooker on low for 5 to 7 hours or high for 2 to 3 hours.
Meals that take 1 to 2 hours to prepare with an oven or stove can be in a slow cooker on low for 6 to 8 hours or high for 3 to 4 hours.
Foods you would cook for 2 to 4 hours generally will need 8 to 12 hours on low or 4 to 6 hours on a high setting.
Related read The easy way to convert slow cooker times!
Slow Cooker Food Safety
Food safety is critical, especially when you have items sitting out for longer periods. You do not want to risk any chances of food poisoning or spoiling dishes if you do not handle it correctly once your meal is complete.
Science tells us that the "Pathogenic" bacteria can grow rapidly in the 'Danger Zone,' or between 40 and 140°F, but they do not generally affect taste, smell, or appearance. In other words, one cannot tell if a pathogen is present without some testing!
Related read Slow Cookers Are they healthy – YES or NO?
How Long Can You Leave Food in a Slow Cooker Once Cooked?
Once your meal is complete, you do not have to serve it immediately. You do have time before it will have to be taken out and stored correctly. As a standard guide, once your slow cooker turns off, the food can remain there for up to 2 hours.
If you have a model that uses a warm setting once the cooking cycle is complete, finished dishes can stay warm anywhere from 2 to 4 hours. This flexibility can give you ample time to return home and prepare to serve your healthy, hot meal.
Is it Safe to Leave Food in a Slow Cooker Overnight?
Before answering that question in-depth we should remember that to keep food safe its temperature needs to stay above 140 °F (the danger zone for bacteria being between 40 and 140°F).
If the recommended use states up to 12 hours, can it still be safe to leave food in a slow cooker overnight? The answer will depend on whether you are cooking it overnight or the dish is finished and ready for eating or storing.
Many individuals will use their slow cookers to prepare meals overnight while sleeping to make the next day easier. This method is entirely safe as long as you use the low setting to avoid overcooking.
If your food is complete, it should only remain in the slow cooker for up to 4 hours "on warm" before you should remove it and store it. Cooked food should be packaged into airtight containers and put in the fridge to avoid any bacteria that may settle and grow if left out longer than 2 hours.
Can slow cookers be left on for 24 hours? The answer will depend on the dish you are making. Some meals can be safely prepared and require 24 hours to complete, although this is not the norm.
Related read Safe to leave slow cookers unattended?
The Takeaway
Slow cookers are terrific kitchen appliances that can make meal prep hassle-free for anyone with a busy schedule. Many slow cooker meals can take anywhere from 2 to upwards of 12 hours to finish, giving you ample time to be at work and return home ready to eat.
Just remember to pack up and store your leftovers correctly within 2 hours of finishing your meal, and you are sure to have healthy options for later.
One-Pot Cooking Rocks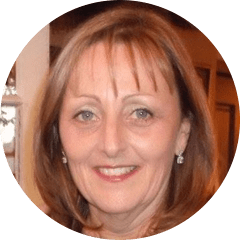 Michelle
Hi, I'm Michelle, the founder, owner, author, and editor of OvenSpot. My passion for one-pot cooking commenced when I was working to prepare cafeteria lunches for school students. I am now on a mission to assist you in choosing the cooking pot or appliance you will use daily. As well as in-depth information to assist you in using and caring for your cookware and appliances.
Questions? Reach out to Michelle at [email protected]