Can You Stop and Restart a Slow Cooker
If you've ever used a slow cooker, then you know it's the best way to cook food slowly and evenly. But what do you do if it's turned off and you don't have time to turn it back on? Can you restart a slow cooker without ruining your food?
You can turn off your slow cooker and restart however, food safety experts do not recommend doing this because it can create conditions that bacteria grow in, which could lead to food poisoning. When food, especially meat or dairy, sits at room temperature, it enters the "danger zone" where bacteria can grow rapidly.
There are a few things to keep in mind, especially with a little planning ahead, you can avoid the risk of serving unsafe food to yourself and others. Check out this guide to learn how to restart a slow cooker and get dinner on the table in no time.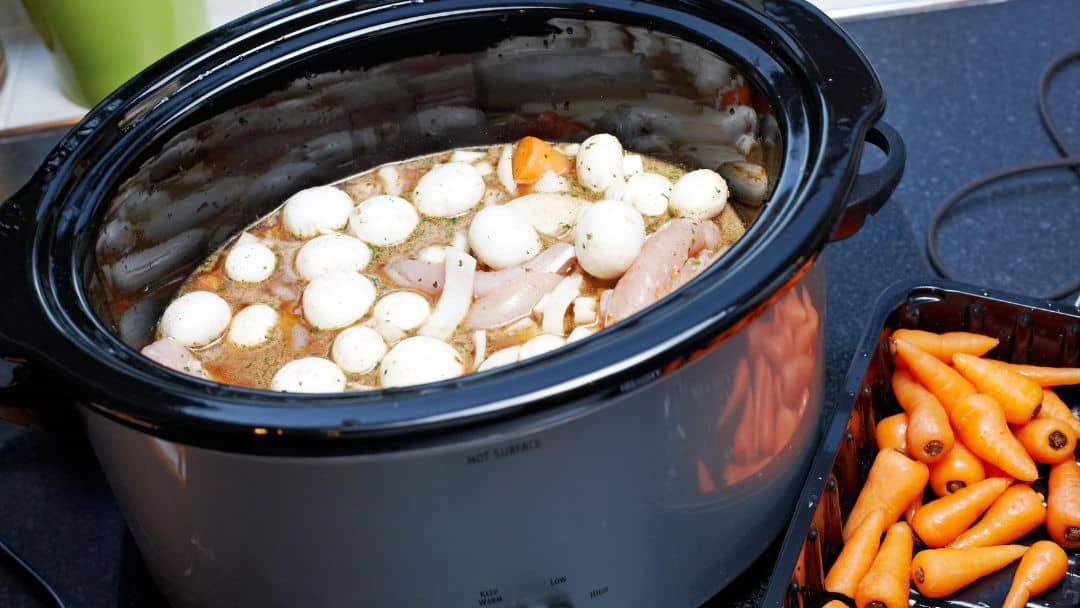 Can You Stop and Restart Slow Cookers and Crock Pots?
If you've ever started slow cooking at the low temperature setting only to realize that the dish will be ready a long time before you need it. You may have wondered if it's possible to stop and restart the cooking process.
The good news is that it is indeed possible to do so, though there are a few things to keep in mind.
You'll need to make sure that the food is still safe to eat. You can do this by keeping your food at the optimum temperature range for food safety below 41°F and above 145°F.
Choose one of the following options;
Continue to cook at the lower temperature (low setting) for an extra hour and then let the cooker switch to the warm setting.
Alternatively, to avoid foodborne illness place the contents of the slow cooker into the refrigerator. You can then restart the cooking process at a high temperature at a later time.
Best Results When Cooking Restarts
You'll need to add a bit more liquid to the pot before restarting it. This will help compensate for the evaporation that occurs when the ingredients are in the refrigerator.
You may need to adjust the cooking time slightly. If you are restarting the slow cooker mid-way through the cooking process, you'll need to subtract the time that it was off from the total cooking time. You will also need to add time extra time if the ingredients are cold from the refrigerator.
With a bit of care and attention, stopping and restarting a slow cooker is safe. It is a helpful way to ensure that your food is cooked evenly for a specific amount of time.
Resource: What Temperature Do Slow Cookers Cook At?
Safety Concerns
As with any food that is cooked slowly, there is a risk of bacterial growth when using a slow cooker. This is why it's so important to make sure that the food is cooked between 41°F and above 145°F. If you stop and restart the cooking process, you'll need to be extra careful to ensure that the food reaches a safe temperature.
Use a thermometer to check the temperature of the food. Insert it into the thickest portion of the food and make sure it reaches at least 145 degrees Fahrenheit. This will ensure that any bacteria present in the food are killed.
If you're unsure about whether or not your food has reached a safe temperature, it's always better to err on the side of caution and throw it out. It's better to waste a bit of food than to risk getting sick.
Resource: Are Slow Cookers Safe: Tips to Avoid Accidents
Things to Do Instead of Stopping and Restarting a Slow Cooker
If you're short on time, there are a few things you can do instead of stopping and restarting a slow cooker.
Cook Later When You Have Enough Time
It's tempting to want to stop and restart a slow cooker if the recipe says to cook for 8 hours on low but you only have 6 hours.
However, it's best to just cook the dish for the full 6 hours on low instead of stopping and restarting the slow cooker.
Each time you open the slow cooker's lid, heat escapes and it takes longer for the dish to reach the correct temperature.
Every time you stop and restart the slow cooker, the food is exposed to more bacteria, which could make you sick.
Stopping and restarting the slow cooker can affect the texture and flavor of the dish.
So next time plan to cook the dish for the right time on low instead of stopping and restarting the slow cooker. Your dish will be just as delicious – and safer to eat!
Stop the Cooker When the Food Is Fully Cooked
There are many benefits to stopping the cooker when the food is fully cooked instead of stopping and restarting a slow cooker.
it conserves energy
it prevents the food from overcooking and becoming dry or burnt
it reduces the risk of food poisoning
it helps to preserve the nutrients in the food
it prevents the formation of harmful bacteria
it protects the slow cooker from damage
it prolongs the life of the slow cooker
it saves time and effort
Use an Automatic Crock Pot
Whether you're cooking for a large family gathering or simply want to make weekday meal prep a little easier, a programmable slow cooker can be a helpful kitchen appliance. Unlike a traditional slow cooker, an automatic model will automatically switch to the "warm" setting once the food is done cooking.
This means that you don't have to worry about stopping and restarting the cooker, as the food will stay at a safe temperature until you're ready to serve it.
An automatic slow cooker can also help to prevent overcooking, as it will automatically shut off when the food is ready. As a result, an automatic slow cooker can be a convenient and user-friendly option for busy cooks.
Resource: What Can I Use Instead of a Slow Cooker? Best Alternative!
Can You Overcook Something In A Slow Cooker?
Though it seems impossible, you can overcook food in a slow cooker. Slow cookers are designed to cook food slowly over several hours, but that doesn't mean that they can't overcook food. If you leave your food in the slow cooker for too long, it will eventually become dry, tough, and flavorless.
To avoid overcooking, it's important to follow the recipe closely and check the food periodically. Most slow cooker recipes will give you an estimate of how long the food should take to cook. Once the food has reached that point, you can either turn off the slow cooker or set it to "warm."
Checking the food periodically will also help you to gauge its progress and prevent overcooking. By following these tips, you can avoid overcooking your food and enjoy delicious, flavorful meals.
Can You Stop and Restart Cooking Meat?
The answer is no. Once you start cooking meat, you cannot stop and restart the process without the risk of food poisoning. The reason for this is that bacteria can start to grow on the meat very quickly, especially if it is not cooked all the way through.
If you stop cooking the meat and then try to cook it again later, the bacteria will have had time to multiply and will not be killed off by the cooking process. This could lead to you getting sick from eating the meat.
So, if you're in the middle of cooking meat and something comes up that you need to take care of, it's best to just finish cooking the meat all the way through before taking care of whatever it is that you need to do. That way, you can be sure that the meat is safe to eat and you won't have to worry about getting sick.
There are no risks, however, if you plan to transfer the meat to another cooking source immediately after partial cooking, such as a hot grill.
Can I Start the Slow Cooker on High Then Switch to Low?
Yes, you can start the slow cooker on high and then switch to low. This will help the food cook faster and more evenly. However, you should only do this if you are comfortable with the temperature change and if the recipe you are using allows for it.
Some recipes may require you to start the slow cooker on low and then switch to high, so be sure to check the recipe before making any changes. Moreover, if you do start the slow cooker on high, be sure to monitor the food closely and turn down the heat if necessary.
Should Food Be Covered With Liquid in a Slow Cooker?
There is debate about the best way to use this appliance. Some people believe that food should always be covered with liquid when placed in a slow cooker, while others argue that this is not necessary. So, what is the best approach?
There are a few things to consider when making this decision. First, it is important to understand how slow cookers work. The appliance uses moist heat to cook food, meaning that the food is placed in a sealed chamber with a small amount of liquid. The liquid then evaporates and condenses on the lid of the cooker, creating steam that helps to cook the food.
Second, it is important to think about what you will be cooking. If you are cooking a stew or soup, then it makes sense to cover the food with liquid. However, if you are cooking food that already has a lot of moisture, such as chicken breasts, then covering the food with liquid can make it more difficult to cook evenly.
Ultimately, whether or not you need to cover food with liquid in a slow cooker depends on what you are cooking and your personal preferences. However, it is worth experimenting with both methods to see what works best for you.
Can You Open the Slow Cooker While Cooking?
It's generally not a good idea to open the slow cooker while cooking, as this can cause the food to lose heat and extend the cooking time.
In addition, opening the lid too often can also make it challenging to maintain a consistent temperature, which can impact the quality of the food.
If you need to check on the food or add ingredients, try to do so as quickly as possible and make sure the lid is tightly sealed when you're finished.
Opening the slow cooker while cooking may not seem like a big deal, but it can have a significant impact on the food you're preparing. So next time you're tempted to take a peek, remember that it's best to just let it be.
Is It Safe to Leave a Slow Cooker Overnight?
Slow cookers are handy for busy people who want to prepare a hot meal without spending hours in the kitchen. However, there is some debate about whether it is safe to leave a slow cooker unchecked for an extended period.
While most slow cookers have an automatic shut-off feature that kicks in when the food is cooked. Unfortunately, there is always the risk of power outages or other issues that could cause the cooker to turn off during cooking time or remain on for extended periods of time.
Additionally, leaving food cooking overnight presents the risk of food poisoning, as bacteria can grow quickly in warm, moist conditions. For these reasons, it is generally advisable to refrain from leaving a slow cooker unchecked for more than a few hours.
However, there are a few things you should keep in mind before leaving your slow cooker unchecked.
First, make sure the slow cooker is placed on a flat surface before you turn it on. This will help prevent it from tipping over and causing a fire.
Second, don't overload the slow cooker. It's important to leave enough space between the food and the sides of the pot so that heat can circulate properly.
Third, if you're cooking meat in your recipe, be sure to brown it before adding it to the slow cooker. This will help prevent bacteria from growing.
Must read How Long Can You Leave Food in a Slow Cooker?
What Can't Be Cooked in a Slow Cooker?
There are a few things that you shouldn't try to cook in a slow cooker. This includes anything that needs high heat to be crispy or browned and is not going to work well in a slow cooker. This means no fried chicken, crispy bacon, or pork shoulder.
Any dish that requires a short cooking time is not going to be well-suited for a slow cooker. This includes tough cuts of meat like stew beef or lamb shanks.
Delicate items like fish or shellfish will also not do well in a slow cooker. The prolonged cooking time will make them tough and dry.
Finally, anything that contains a lot of fat like dairy products is not going to work well in a slow cooker. The fat will congeal and float to the top, making your dish greasy and unpleasant.
So, when it comes to slow cookers, stick to recipes that call for lean meats, vegetables, and soups. Learn What Not To Put in Your Slow Cooker
Conclusion: Can You Stop and Restart a Slow Cooker
So, can you stop and restart a slow cooker? The answer is yes, you absolutely can. You can place uncooked food items into the fridge and restart cooking under the right conditions.
Or utilize the "keep warm" setting in the cooking cycle and continue to cook at the low setting for an extended length of time. And that's all there is to it! Now that you know how easy it is, there's no excuse not to try this handy kitchen hack.
One-Pot Cooking Rocks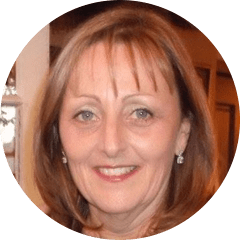 Michelle – Author
Hi, I'm Michelle the founder, owner, author, and editor of OvenSpot. My passion for one-pot cooking commenced when I was working to prepare cafeteria lunches for school students. I am now on a mission to assist you in choosing the cooking pot or appliance you will use every day. As well as in-depth information to assist you in using and caring for your cookware and appliances.
Questions? Reach out to Michelle at [email protected]