Is a Slow Cooker Worth It: 10 Pros and 5 Cons
Also known as a crockpot, a slow cooker is a countertop cooking appliance used for cooking food at extra low temperatures. They come in different styles ranging from manual to digital with programmable designs. Similar to other cooking devices, slow cookers come with their pros and cons, so, is investing in a slow cooker worth the while?
A slow cooker is worth it due to its several benefits, such as hands-off cooking, conservation of energy, and bringing out the flavor in most foods. They also promote healthy cooking and are easier to use than most cooking appliances.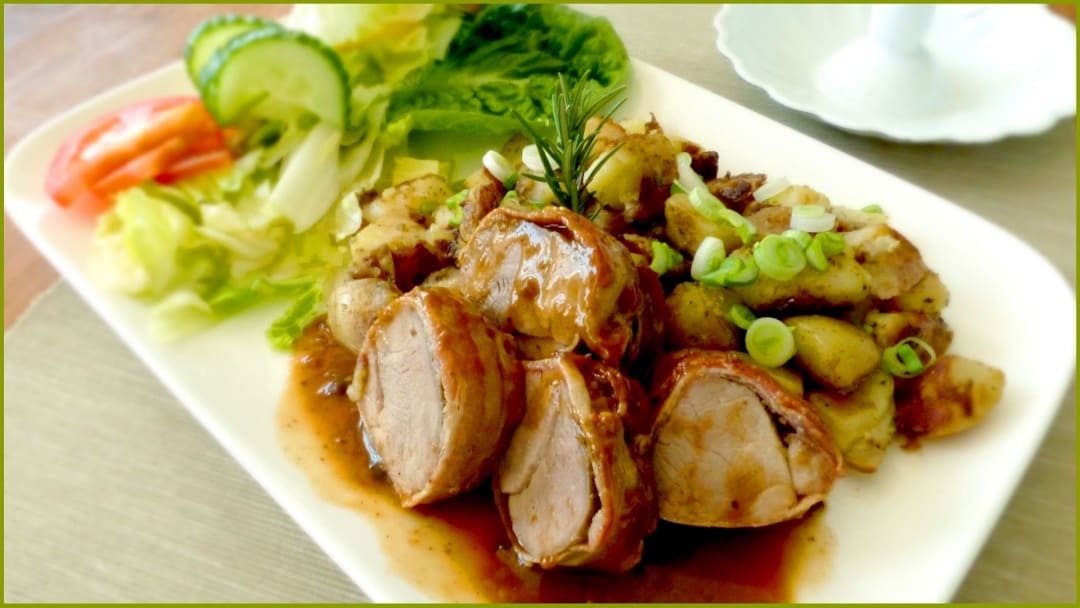 Are you curious to learn more about a slow cooker and whether it's the right cooking appliance to invest in? If so, then you couldn't be in a better place, so keep reading for an in-depth discussion on the pros and cons of using slow cookers.
Disclaimer: As an Amazon Associate I earn from qualifying purchases on my website. If you make a purchase through links from this website, I may get a small share of the sale from Amazon and other similar affiliate programs.
Advantages of a Slow Cooker
Slow cookers are an invaluable appliance for many busy households today, as they can cook a meal while everyone is at work or school, and when it's time for supper, the hot meal waits for them at home. Let's take a closer look at why a slow cooker should be a part of your cooking tools.
1. Slow Cookers Allow for Hands-Off Cooking
Unlike most appliances that require a watchful eye or some level of care, slow cookers allow you to place your ingredients and leave them to cook, which is a great feature as it allows you to focus on other activities while your food cooks.
All you need to do is place food in the pot, input your preferred settings, and then let the slow cooker do the rest. This feature is especially useful for people with busy schedules that don't allow them to spend a large amount of time preparing food.
2. Slow Cookers Bring Out the Flavor in Recipes
Slow cookers are known for their ability to bring out a recipe's true flavor. It combines the various characteristics of the used ingredients, transforming the recipe into an explosion of smells and authentic, additive-free tastes.
And since the ingredients will cook at extremely low temperatures, a slow cooker allows for the proper distribution of flavors, thus leaving you with a finger-licking meal.
3. Slow Cookers Are Great at Tenderizing Meat
With a slow cooker by your side, you can easily tenderize tough meats or cheap cuts, making them smooth and tasty after a lengthy cooking process, which explains why a slow cooker is commonly used to prepare many venison dishes.
You can use a slow cooker to tenderize less-lean beef, roast, or chuck steaks without having to pay extra for the more expensive cuts.
4. A Slow Cooker Is Easy To Use and Learn
You don't need to know much about cooking or using electrical appliances to use your slow cooker. All you need to do is throw everything inside the pot, select your preferred settings, and turn the slow cooker on.
First-time users can produce a masterpiece with a slow cooker as it doesn't require a lot of learning to use. Reading the user manual is enough to get you fully prepped for preparing a delicacy with this useful cooking appliance. A slow cooker cookbook is also useful for first-time users.
5. Slow Cookers Promote Healthy Cooking
High heat levels are notorious for breaking down nutrients in foods, thus reducing a recipe's overall nutritional value. High temperatures can lead to the emission of potentially harmful chemical substances that can lead to renal complications and even diabetes.
Due to extra low temperatures, slow cooking allows ingredients to retain their nutrients while also limiting the production of harmful, potentially toxic chemicals. And since, unlike boiling or frying, you won't be cooking in high temperatures, the chances of overcooking are greatly reduced when using a slow cooker.
6. Are Slow Cookers Energy Efficient
Compared to the standard electric oven, slow cookers use less energy, which allows you to save more money in the long run. Although it is impractical to use a slow cooker to prepare all meals, it can help you save on costs you would incur in case you used other appliances to prepare the meal.
Since slow cookers are usually used to prepare meals in bulk, you can cut energy costs that you would otherwise incur when preparing separate meals. Food cooked in slow cookers is mostly eaten in several servings, which allows you to avoid unnecessary spending on ingredients.
7. Slow Cookers Are Easy To Clean
The low cooking temperatures reduce the chances of food sticking at the bottom, as when using an electric oven. You'll also love that using a crockpot to prepare meals translates to cleaning fewer utensils.
8. Slow Cookers Come in Different Types
Technological advancements have made slow cookers increasingly versatile, some with programmable settings. Basic slow cookers usually have high, medium, keep warm, or low settings and must be manually turned on and off.
Modern slow cookers come packed with computerized timing devices that allow the cooker to perform several operations when preparing meals, and the availability of a wide range of settings allows you to prepare food to your liking.
9. Slow Cookers Allow You to Serve Food without Reheating
Food from a slow cooker usually takes longer to cool completely. Even better, most modern slow cookers come with 'keep warm settings' that allow your food to remain warm once the cooking process is over.
10. Slow Cookers – The Ultimate Time Savers
A slow cooker is a great way to cook food when you're busy with other things. It doesn't require much attention, so it's perfect for the times when you're too exhausted or just looking to avoid having another chore on your list.
When all of the ingredients are put into this appliance and switched on, there isn't any need for constant vigilance and checking every few minutes – in fact, many recipes advise not removing the lid at all during cooking!
This means that while your meal cooks away inside its little pot-shaped home, you can spend some quality time doing anything else such as catching up on chores around the house or even grabbing a power nap before dinner time rolls around again.
Disadvantages of a Slow Cooker
While you might decide a slow cooker is a must-have small appliance, you might want to wait to make that decision until after reading through this section. 
1. A Slow Cooker Isn't Fast
You can't rely on a slow cooker when preparing a quick bite. On most occasions, the minimum time required to prepare most slow cooker recipes is usually 3-4 hours, which means you cannot cook fast foods if your hunger cannot wait.
2. Slow Cookers Are Not Ideal for Every Recipe
A slow cooker struggles to prepare meals with different ingredients or ingredients that require browning before cooking.
This means that you'll have to restrict the use of your slow cooker to specific meals, especially those that aren't too ingredient-intensive.
However, an instant cooker/slow cooker has a sauté setting you can use to brown your food before slow cooking it.
Do you love pork? Learn the best way to cook pork in a slow cooker.
3. Slow Cookers Have Little Room for Error
Any mistake made when preparing a meal with a slow cooker cannot be rectified. You simply have to eat the fruits of your labor when dealing with slow cookers.
On most occasions, you'll need to plan ahead since the preparation of most meals takes anywhere between 3-12 hours.
Learn how to avoid slow cooking disasters in my article Slow cooker mistakes.
4. Condensation Affects Overall Food Quality
When using slow cookers, you must be prepared to consume foods soaked in some water due to condensation.
The closed lid traps the steam, which condenses to water, thus diluting the flavors and spices, which explains why a meal can become somewhat soupy even when making soup wasn't part of the plan.
To counteract this, add about ¼ to ½ cup less liquid than what the recipe calls for.
5. Some Flavors Can Overpower Others
Some strong spices like cinnamon and thyme can overpower other flavors, especially after simmering for hours.
Due to this, it is highly advisable to use a little less than the recommended amount of fresh spices when preparing meals using a slow cooker or add them towards the end of your cooking time.
Best Slow Cooker for Families
The Crock-Pot 6 Quart Smart Slow Cooker in Stainless Steel is my favorite slow cooker for families at the moment.
It's versatile, has a sleek look and feel to it that matches any kitchen décor, and you can set different cooking times so all of your meals will be ready when everyone comes home from work or school!
Click on the image above to head over to Amazon to check it and the customer reviews out or see my in-depth review Crock Pot 6-Quart WeMo-Enabled Smart Slow Cooker.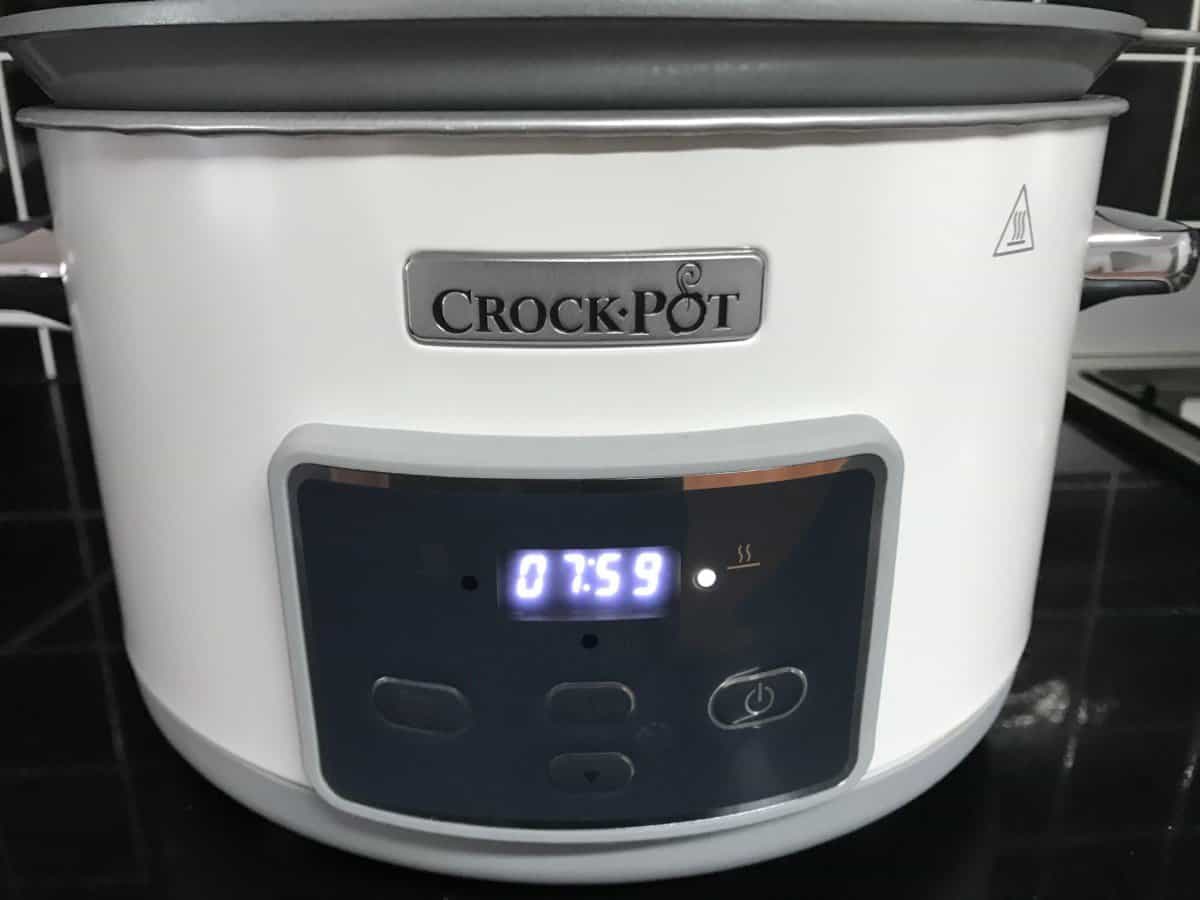 Wrapping Up – Is a Slow Cooker Worth It?
A slow cooker is a great addition to your cooking appliances if you want a device that can get the job done while you are away. Although it isn't ideal for all recipes, a slow cooker can come in handy when preparing a large meal for guests or for meal prep days.
Slow cookers are economical as they reduce energy-related costs since these devices tend to consume negligible energy. Modern slow cookers also come with advanced settings and slow cookers with timers enhance their versatility and ability to keep food warm.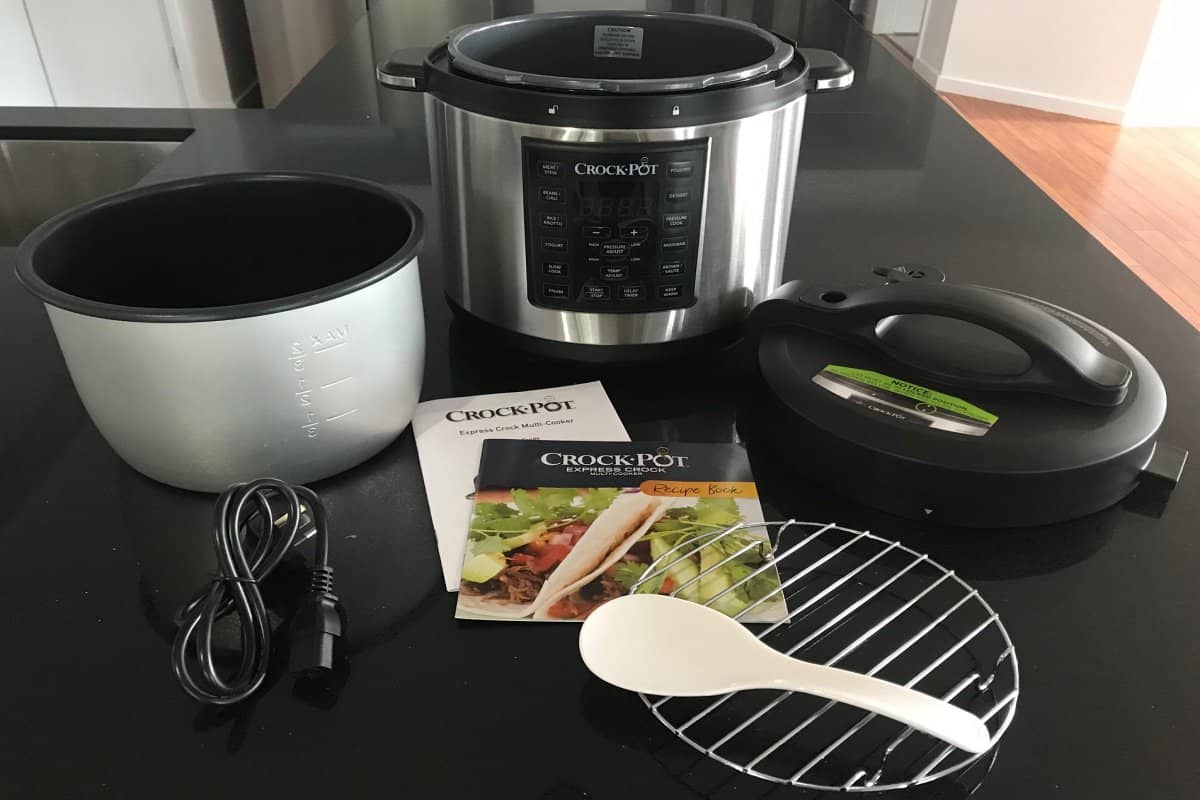 Owning many slow cookers over the years I am currently using the 2 Crock Pots featured above.
Best Slow Cooker (Top Slow Cookers for 2023)
Use this table to find top-rated slow cookers and the best crock pot deals for your crock pot recipes. If you are after a cheap slow cooker there are many to choose from.
Classic easy to use manual Crock-Pot
Lovely shape perfect for holidays and special occasions
Stainless exterior with black crock insert and is easy-to-clean
Slow cooking is not the only thing this gorgeous multi cooker does more than slow cooks
7-quart size with 6 functions in one cooker
Sautes', sears, sous vide, rice cooking
Rack inserts for organized meal preparation
Comes with a temperature probe for safe cooking and 5-year warranty
Programmable LCD screen with cycle times of up to 26 hours & keep warm setting
3 sizes – 4, 6.5, & 7-quart. Ceramic or aluminum inserts to choose from
Glass lid, serve from the ceramic cooker, and easily cleaned
A great one-pot cooker from an iconic brand All-Clad
A programmable slow cooker with various heat settings and flexible hour settings
7-quart size for families and entertaining
Stoneware crock, glass lid are dishwasher safe
Ultra-modern brushed stainless look
Handy 3.5-quart size and oval shape
Programmable LCD screen with a 24-hour timer, 3 cooking modes, and keep warm function
A compact one-pot cooker that fits on the countertop easily from an iconic brand Cuisinart
One-Pot Cooking Rocks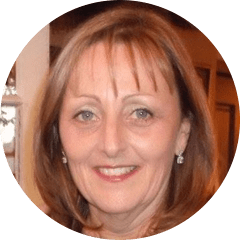 Michelle – Author
Hi, I'm Michelle the founder, owner, author, and editor of OvenSpot. My passion for one-pot cooking commenced when I was working to prepare cafeteria lunches for school students. I am now on a mission to assist you in choosing the cooking pot or appliance you will use every day. As well as in-depth information to assist you in using and caring for your cookware and appliances.
Questions? Reach out to Michelle at [email protected]