Are Slow Cookers Healthy: Yes or No?
Slow cookers come with a lot of benefits, including their ease of use and hands-off cooking. With a slow cooker, all you need to do is combine all your ingredients and allow your meal to cook while you're away. But despite all the advantages that come with slow cookers, are these handy cooking devices healthy?
Slow cookers are healthy as they rely on low heat to prepare food, which reduces the chances of nutrient destruction, unlike other cooking styles. Crockpots are also healthy since most slow cooker recipes heavily rely on the use of natural ingredients and broths.
Do you want to learn more about slow cookers and their various health benefits? Read on as we discuss some of the reasons why slow cookers are healthy, must-have cooking appliances.
Disclaimer: I earn from qualifying purchases on my website as an Amazon Associate. If you purchase through links from this website, I may get a small share of the sale from Amazon and other similar affiliate programs.
Slow Cooker Recipes Rely Mostly on Natural Ingredients
Unlike frying, roasting, and other heat-intensive cooking techniques that require flavors and additives, cooking with a slow cooker is mostly dependent on natural ingredients. Vegetables, potatoes, and ground spices are some of the ingredients used to add flavor to slow cooker foods.
Therefore, regular consumption of foods made from crockpots will not only improve your health but also limit your intake of potentially harmful ingredients. Of course, some crockpot recipes might also require unhealthy ingredients, but this isn't common, thus reducing the likelihood of developing diet-related complications.
Since slow cookers are also used to prepare tough meat, slow cooking time and additional moisture (due to condensation) leave the meat tender without the need to add fat or tenderizers, which allows you to consume food with reduced fat and caloric content.
Low Temperatures Are Unlikely to Destroy Nutrients
Slow cookers are great at maintaining a recipe's nutritional value due to the use of low heat. Most cooking appliances rely on high heat levels to prepare meals, which, more often than not, leads to the destruction of important nutrients. But slow cookers prepare meals for longer periods but with relatively low heat.
With a slow cooker, you are likely to consume the right amount of nutrients per serving, which reduces the chances of diet-related illnesses. Although some nutrients might still get destroyed, the low heat won't destroy nutrients in the same manner steaming, roasting, and boiling would.
Slow Cookers Help Reduce the Consumption of Unhealthy Foods
Slow cookers come in handy when preparing large amounts of food, either to serve guests or to be stored for future servings. On most occasions, people tend to resort to junk when they don't have the time or the energy to prepare healthy meals at home. But since a slow cooker allows you to prepare meals in bulk, all you'll need is to heat your frozen or chilled food and consume it as needed.
Preparing meals with slow cookers every now and then will reduce the risk of eating fast foods due to time restrictions and fatigue.
Moreover, slow cookers also allow you to go about your normal life while preparing a meal, which can go a long way in improving your health, especially since you won't need to spend time cooking. Instead, you will find your warm food waiting to be served once you get back home.
Slow cooker use has also been attributed to reduced consumption of processed food, which translates to reduced fat, calories, and sodium in your diet. Meals you would have bought from the frozen or boxed sections of your local store can be prepared at home, courtesy of your slow cooker.  
With a slow cooker, you can prepare various recipes for casseroles, soups, baked desserts, and roasts, thus reducing the need for consuming processed and potentially unhealthy foods from the store.
Slow Cookers Promote Food Safety
If used correctly, slow cookers will prepare healthy, uncontaminated food. Other cooking methods often involve the addition of ingredients when the food is either half or nearly cooked. Some of the ingredients might, at the time of being added, have been contaminated by harmful bacteria.
But since slow cookers require all ingredients placed inside at the time of cooking, everything will be well-cooked and prepared by the time the meal is ready.
Although slow cookers come with lids that provide extra protection for foods, you'll still need to take extra precautions by refrigerating the ingredients and adding them when the cooker is ready.
Slow Cooking Reduces Exposure to Advanced Glycation End Products (AGEs)
Advanced Glycation End Products (AGEs) are toxins produced and absorbed when you consume broiled, fried, or grilled meats and other animal products prepared at high temperatures. While AGEs are known to give foods that burst flavor, recent studies have linked them to insulin resistance, inflammation, Alzheimer's disease, diabetes, and kidney disease.  
Using a slow cooker will allow you and your family members to reduce overall AGEs intake. Preparing foods at low heat ensures they maintain their water content, which means foods prepared by slow cookers will contain little to no levels of the potentially harmful AGEs.
Important Tips To Keep in Mind When Using Slow Cookers
Before using your slow cooker, here are some things you might want to keep in mind that will give you more cooking success.
Prepare for Your Meals
Among the many benefits of slow cookers is the ability to prepare meals while away attending to other tasks. Make the slow cooker work for you by preparing everything you need well before the actual cooking time. Overnight preparation is highly preferred, especially when dealing with ingredients like beans that need proper soaking before being cooked.
Avoid Placing Frozen Ingredients Inside Your Slow Cooker
Although slow cookers are known to produce well-cooked and safe-to-consume foods, you can end up with food poisoning if you place frozen meats and ingredients inside.
Remember, slow cookers use low heat to prepare meals, which means your cooking time will increase significantly if you place foods that will require melting inside the pot.
Since slow cookers use low heat for extended periods to cook food, the internal temperatures might not reach the minimum required to kill harmful bacteria. Therefore, when preparing meats or frozen ingredients, it's best to thaw them before adding them to the pot once they reach room temperature.
Reduce Liquid To Prevent Runny Dishes
Because slow cookers come with tightly sealed lids, there will be no evaporation when preparing meals with these appliances. Therefore, if you're using a standard recipe, reduce the liquid content by up to a third to prevent the food from becoming excessively soupy.
Avoid Filling Your Slow Cooker to the Brim
Leave some allowance when cooking with slow cookers, lest the food starts leaking out the top. Overfilling crock pots increases the chances of consuming undercooked food and is generally not recommended. Instead, fill ¾ of the pot with your ingredients, allowing extra space for the hot steam to reheat the food and condense normally.
Refrain From Removing the Lid
While refraining from removing the lid might be hard for some people, leaving it on throughout the entire cooking process is highly recommended. Lifting the lid lets out some heat in the form of steam, which means you might need to extend the cooking time. If you must remove the lid, try doing so towards the end of the cooking, say the last twenty to thirty minutes.
Final Thoughts – Are Slow Cookers Healthy
As we've established throughout the article, slow cookers are healthy and ideal for people who want to prepare healthy recipes. Not only do slow cookers preserve most nutrients, but they also reduce the need for fast food since your food will be ready when you get home.
Most slow cooker recipes rely heavily on natural ingredients like vegetables, which promote overall health. But to make the most of slow cookers, it is important to prepare ingredients well in advance and ensure they're at room temperature by the time they're placed in the slow cooker.
One-Pot Cooking Rocks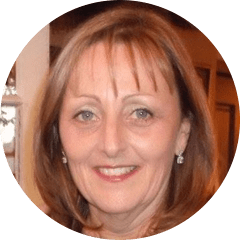 Michelle
Hi, I'm Michelle, the founder, owner, author, and editor of OvenSpot. My passion for one-pot cooking commenced when I was working to prepare cafeteria lunches for school students. I am now on a mission to assist you in choosing the cooking pot or appliance you will use daily. As well as in-depth information to assist you in using and caring for your cookware and appliances.
Questions? Reach out to Michelle at [email protected]