Can You Put a Crock-Pot in the Oven: Safety Guide
A Crock-Pot is possibly one of the most useful appliances to have in a kitchen. Let's explore whether it can be used in the oven and, if so, under what circumstances. The Crock-Pot is one of the most well-known brands of slow-cooker.
When we talk about a Crock-Pot in this article, we are talking about the brand itself and not slow cookers in general. Different slow cookers have other safety guidelines, and it can't be stressed enough that you need to check the manual for the specific brand and model you have.
So, can you put the ceramic part of a slow cooker in the oven? The ceramic insert pot of a Crock-Pot IS oven safe. However, outer casings and lids are NOT. There are a few guidelines and precautions that you need to be aware of if you want to do this safely and keep your Crock-Pot in good working condition. You should always check the manual before you put your Crock-Pot in the oven.
We will look at some safety precautions that need to be considered before you put your delicious roast or casserole into the oven. But before we look at that, it is important to start by looking at exactly how the Crock-Pot works.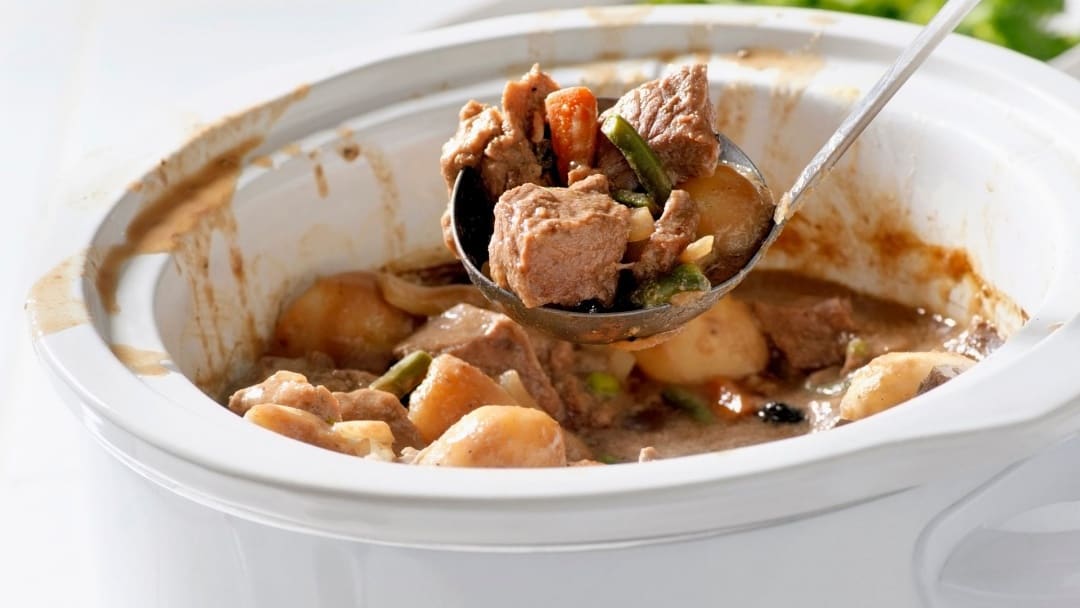 How Does a Crock-Pot Work?
Typically, a Crock-Pot has a durable ceramic pot insert, a well-fitting lid, and a metal casing that houses the controls and the built-in heating element. The lid is generally made of glass with plastic handles. The Crock-Pot usually has low, high, and warm settings, with temperatures between 175°F and 215°F.
The heat begins at the base and makes its way up the sides and into the food. The heat that is produced generates steam, which creates a vacuum seal with the lid. The consistently low heat ensures that your meal will retain its moisture during cooking. Since the liquids in the food don't "reduce", it doesn't become concentrated.
Which Parts of the Crock-Pot Are Oven Safe?
Generally speaking, the removable ceramic inserts of the Crock-Pot are oven-safe up to 400°F. They are also microwave-safe. The metal casings and the Crock-Pot lids are neither oven nor microwave-safe. This is because they are made of plastic, and they will melt.
The entire Crock-Pot cannot be used on a broiler. Broilers become hotter than the oven-safe temperature of 400°F.
What about the stove-top? Using the insert pot is not usually recommended – you would not normally use ceramics on a stove plate. The direct high heat can cause thermal shock. Thermal shock happens when a breakable item is exposed to an extreme change in temperature. The sudden expansion and contraction can result in the pot breaking into pieces. There are, however, some brands of slow cookers that have pots that are adaptable to a stove-top, so check your user manual.
Top tip: Speaking of stoves, provided that your stove is not in use, the stovetop can be an excellent place to set up your slow cooker for unattended cooking. It can easily withstand heat, moisture, and splatters from a day of a meal bubbling away. Failing that, a wooden board or a baking sheet would also work well.
A Deeper Look at Slow Cooking Temperatures
As we mentioned earlier, Crock-Pots, and slow cookers, in general, typically have three settings – high, low, and warm. We might think the high would indicate a higher cooking temperature than the low – but this isn't the case.
Both settings reach the same maximum temperature of 209°F. The difference is in how quickly they reach that temperature. It takes about three or four hours to reach the maximum temperature on the high setting.
On the low setting, it takes between seven and eight hours to reach the maximum temperature. The warm setting keeps the temperature between 165°F and 175°F.
Based on this information, you should probably use a different pan and roast in the oven if the recipe requires temperatures higher than 209°F.
On the other hand, if you just need to add more heat in the beginning or at the end of a slow-cooking process, you should be able to put the ceramic Crock-Pot dish into the oven at up to 400°F.
Some other brands allow you to set the slow cooker's temperature, but most don't exceed 300°F.
Learn about What temperature slow cookers cook at!
| Slow Cooker on Low Setting 200°F | Slow Cooker on High Setting 300°F | Conventional Oven or Stovetop Slow Cooking |
| --- | --- | --- |
| 4 – 6 hours | 1 1/2 – 2 1/2 hours | 15 – 30 minutes |
| 6 – 8 hours | 2 – 3 hours | 35 – 45 minutes |
| 8 – 12 hours | 4 – 6 hours | 50 minutes to 3 hours |
Conversion Table for Slow Cooking and Traditional Cooking Times
Related Topic: How Crock-Pots and slow cookers work
Safety Guidelines for Putting the Crock-Pot in an Oven
Even though putting a Crock-Pot insert into the oven is safe, there are a few guidelines you should follow:
Be sure to follow the manufacturer's recommendations for oven-safe temperatures. Do not cook foods at higher than 400°F.
Ensure the lid is oven-safe (it will not be; even if it is glass and oven, the accessories will probably melt). To cover the ceramic pot, design a makeshift lid using aluminum foil.
Move the insert pot carefully to and from the oven using potholders or oven gloves and both hands.
Never overfill your Crock-Pot.
Avoid extreme changes in temperature, e.g., don't put a cold insert pot in the fridge straight into a hot oven. Also, let the ceramic insert pot cool before putting it in the fridge.
Do not pre-heat stoneware inserts before cooking. To avoid damage, add ingredients and turn the Crock-Pot or slow cooker on.
Related Topic: Slow Cooker Mistakes: Prevention and Solutions
Other Slow-Cooker Brands (Oven Safety)
Brands similar to the Crock-Pot with oven-safe inserts up to 400 degrees Fahrenheit include All-Clad, Black & Decker, Cuisinart, and Hamilton Beach.
Other slow cooker oven safety varies from brand to brand. This is attributed to the fact that not all slow cooker inserts are made from ceramic. Slow cooker inserts are also made from aluminum, stainless steel, and metal coated with ceramic.
Research tells me that unless the insert is ceramic like a Crock-Pot, the ability to withstand temperatures in a conventional oven, broiler, or stovetop is low. Metal or metal coated with non-stick ceramic is not microwave-compatible, and no slow cooker lids are oven-compatible.
Speaking of different Crock-Pot slow cooker insert materials, the image above is my Crock-Pot. The insert is made of DuraCeramic with a glass lid and a cool-touch handle. The insert and cover can be used in the oven, on cooktops, gas, electric, and induction. The insert can be used in a microwave but not a dishwasher.
As with all cookware and appliances, consult manufacturers' instructions before use.
Learn the difference between a Crockpot and a slow cooker.
Can You Use a Slow Cooker as a Dutch Oven?
Yes, slow cookers and Dutch ovens are interchangeable for all slow-cooked recipes. All you have to do is tweak the amount of liquid, the temperature, and the cooking time.
Learn how to convert slow cooker time to ovens and stovetops.
Dutch ovens are the original slow cookers because their thick cast iron pots and heavy self-basting lids cook quicker than slow cookers. A Dutch oven recipe requires less water because none of the cooking steam and moisture escapes during cooking. You will notice a slow cooker's lid is light, and there is a steam release valve in the lid – this is the reason more water is used for slow cooker recipes.
Another benefit of a Dutch oven is that it really is one-pot cooking as you can brown, sear, and saute all in one pot before adding liquids and other ingredients to your slow-cooked dish. See the "Conversion Table for Slow Cooking and Traditional Cooking Times" above to convert your slow cooker and Dutch oven recipes to one pot or the other.
Related read: Using a slow cooker as a Dutch oven
General Safety Questions & Answers for Slow Cookers
While we're exploring the Crock-Pot and other slow cookers, let's look at a few common slow cooker questions.
Can you leave the slow cooker cooking all night?
Slow cookers are designed to safely cook for an extended period so you can safely leave a meal in the oven for an entire night. Most slow-cooker models shut off automatically after 24 hours.
Can you leave the house with the slow cooker on the go?
If you leave the house, set the appliance to low and place it away from walls and on a heatproof surface. My article learn if it is safe to Leave Your Slow Cooker Unattended will help you use your cooker safely.
Is your old slow cooker still safe to use?
If it starts to smell strange or if the wiring is no longer in good condition – frayed or coming loose from the appliance – then it probably needs to be replaced. If in doubt, consider an upgrade and read my article Are Slow Cookers Safe?
Can you cook frozen food in a slow cooker?
FDA Guidelines tell us that it is safer to let your frozen meat thaw completely before you start cooking.
Can you cook without liquid in a slow cooker?
A little liquid, such as a broth, is essential to add to the base of your slow cooker meal to stop ingredients from getting too hot, sticking, and possibly burning. The liquid also keeps your meal moist and tender. What Not to Put in a Slow Cooker.
Can you lift the lid of the slow cooker while cooking?
You should try to resist lifting the pot lid while your meal is cooking. Removing the lid lets the heat out and slows down the cooking process. Learn How to Use a Slow Cooker.
Are slow cookers dishwasher safe?
Removable inner cooking pots of stoneware, aluminum, or stainless steel are safe to put in a dishwasher. Slow cooker lids are also dishwasher safe, and slow cookers' electronic outer casing is not dishwasher friendly. No electronic cables EVER in a dishwasher. Are Slow Cookers Dishwasher Safe?
To Finish – Can You Put a Crock-Pot in the Oven
Can you put the ceramic part of a slow cooker in the oven? Crock-Pots are electrical appliances that should be used on the kitchen countertop, in an oven (up to 400°F), or inside a microwave.
If you want your meal cooked at higher temperatures other than 209 degrees Fahrenheit, use another pot and roast it in the oven instead of using the Crock-Pot insert. (What can you use instead of a slow cooker?)
Also, the ceramic dish is only safe up to this temperature, so if you need more heat input during cooking, put it into the oven for additional time.
Keep these general safety guidelines handy when considering how best to cook with your slow cooker: always follow the manufacturer's instructions; never leave it unattended while running; keep the lid closed as much as possible; don't overfill crockpot contents unless liquid has been added beforehand."
One-Pot Cooking Rocks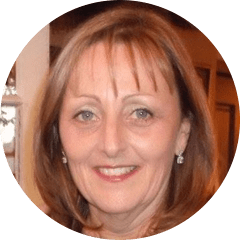 Michelle
Hi, I'm Michelle, the founder, owner, author, and editor of OvenSpot. My passion for one-pot cooking commenced when I was working to prepare cafeteria lunches for school students. I am now on a mission to assist you in choosing the cooking pot or appliance you will use daily. As well as in-depth information to assist you in using and caring for your cookware and appliances.
Questions? Reach out to Michelle at [email protected]