Are Slow Cooker Liners Safe? Plastic Use and Alternatives
Are you concerned about the safety of using slow cooker liners? Many people have started to question the use of plastic liners in their favorite cooking appliances due to potential chemical exposure. So are slow cooker liners safe to use?
Yes, generally slow cooker liners are safe to use. The FDA has determined that any potential migration of chemicals from plastic to food is typically at levels that do not pose a health risk. Always choose products that are BPA-free, as concerns have been raised about the potential health impacts of BPA.
Slow cooker liners, which are designed to make clean-up easy, have some people wondering if there are any potential risks to using them and if there might be better alternatives.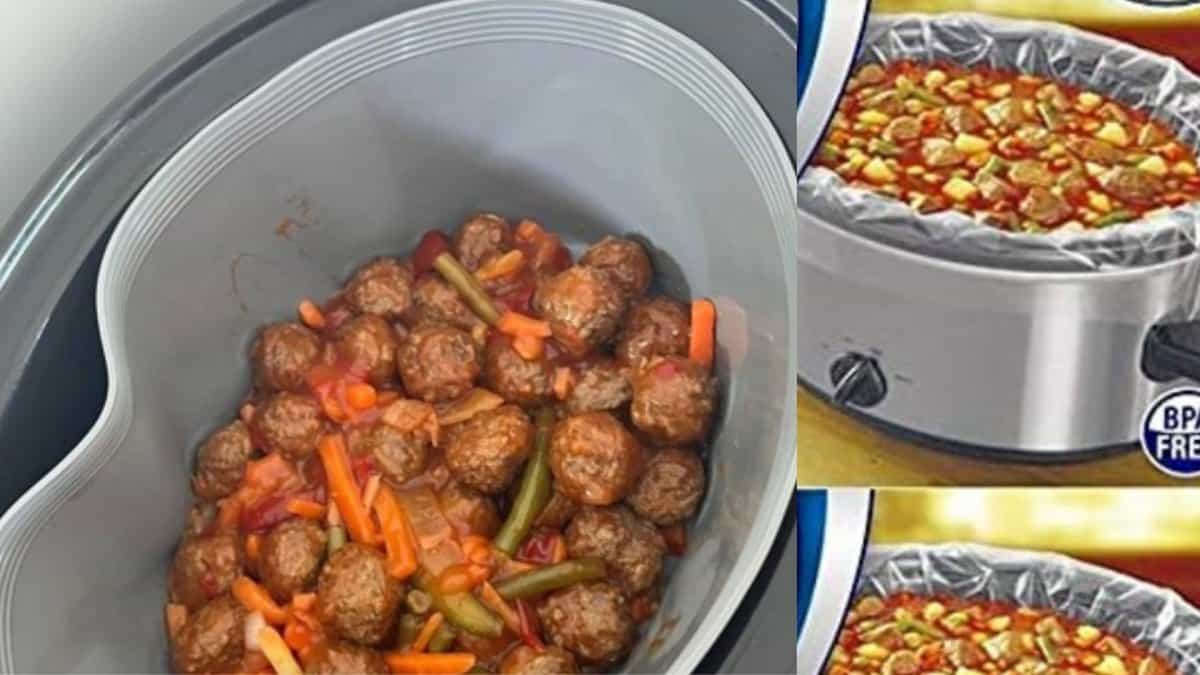 Let's explore how safe slow cooker liners, also known as crockpot liners, really are and what they're made of, and discuss any potential concerns related to cooking with plastic. I'll also provide you with some alternatives to using plastic slow cookers and crock pot liners.
Are Slow Cooker Liners Safe to Use?
Good news! Slow cooker liners are indeed safe for use. They are generally made of food-grade nylon or polyester, which is designed to withstand the high heat up of a slow cooker and release no harmful chemicals or substances into your food.
When using a slow cooker liner, make sure to choose one that is BPA-free and can resist temperatures up to 400 degrees Fahrenheit. This way, you can confidently use the liner on low, medium, and high settings without worrying about its safety.
Remember not to tuck the liner into the cavity between the crockpot liner and the outer shell of the slow cooker, as this may increase the risk of contact with surfaces exceeding 400°F.
What Slow Cooker Liners Are Made Of
Slow cooker liners are usually made from nylon resin, which is a type of heat-resistant, food-safe material. These liners are designed to fit inside your slow cooker insert, making cleanup of food residue easier and faster.
Most liners are BPA-free, a chemical used in some plastics that has raised concerns about its safety for food contact. This makes these liners safer to use with your food as they have lower risks of releasing harmful chemicals during the cooking process.
Although there is a small amount of chemicals that can be passed onto your food from the liner, the FDA states that the levels are so low that there is ultimately no health risk involved.
If you prefer to avoid even trace amounts of chemicals in plastics, you might want to consider alternatives to traditional slow cooker liners.
Understanding BPA and Its Substitutes
BPA, or Bisphenol A, is a chemical commonly found in many plastic items. You might have heard about the potential health risks associated with BPA. Thankfully, many manufacturers are now offering BPA-free alternatives to ensure your safety.
BPA is often used in the production of polycarbonate plastics and epoxy resins. These materials can be found in food containers, water bottles, and other everyday items. Over time, BPA may leach from these plastics into your food or drinks, which can cause concern as it has been linked to various health issues when exposure occurs at high levels.
To address these concerns, companies began producing BPA-free products using alternative chemicals, including some known as BPA substitutes like Bisphenol S (BPS). Although BPA-free products have become more popular, it's still important to be cautious when choosing items made with plastic materials.
Interestingly, a study by EPA and King's College London researchers found that some BPA substitutes might not be much safer than BPA itself. This emphasizes the importance of further research and a better understanding of the potential risks associated with these alternative chemicals.
When selecting plastic items, look for BPA-free and FDA-approved products, such as the Reynolds Kitchens Slow Cooker Liners or the Crock-Pot Slow Cooker Liners. By choosing products with minimal chemical exposure, you can help safeguard your health and the health of your loved ones.
Dangers of Cooking With Plastic (Are Slow Cooker Liners Really Worth It)
When you cook with plastic, there's always a risk of chemicals leaching into your food. This can be particularly concerning when using slow cooker liners, as they're in direct contact with your food for long periods.
One significant concern is the potential presence of BPA in some plastic products, which can transfer to your food during cooking.
A study reveals that slow cooker liners made from a specific type of nylon plastic are generally safe to use. If the liner contains BPA, you should avoid using it.
BPA, or Bisphenol A, has been associated with various health problems when consumed in large amounts.
When using plastic liners in slow cookers, you should be aware of the potential risks of breakage. If the plastic liner breaks while lifting food from the pot, it can cause burning or hazardous splattering. To minimize this risk, wait to remove the liner until after you've taken out your food.
As a conscious consumer, you can look for BPA-free alternatives to traditional plastic slow cooker liners. By choosing safer options, you can still enjoy the convenience of easy cleanup without the worry of chemicals or potential breakage.
Are liners BPA-free?
Many people avoid putting plastic in their foods (for instance plastic containers slow cookers or pots and pans) due to its toxic properties BPA can cause toxicity in humans. More on BPA are available at the Mayo Clinic website.
There are several different brands of slow cooker bags and liners, so I would be careful to check the boxes before purchasing. Crock pot reusable liners contain no BPA. So are my Reynold Slow Cooking Liners, which are my testers.
Alternatives to Plastic Slow Cooker Liners
If you're concerned about the safety of using single-use plastic liners in your slow cooker, don't worry! There are several environmentally friendly alternatives that can make cleaning your slow cooker a breeze.
Silicone Liners
One option is to use reusable silicone liners for cooking bags. These liners are made of food-grade silicone, they are a safe and versatile material for cooking.
The silicone can withstand high temperatures making them suitable for use in various cooking appliances, including slow cookers, and is safe to cook with.
Silicone liners are reusable, easy to clean, and more environmentally friendly than disposable nylon liners. They're also easy to clean, as most can be put in the dishwasher.
Oil Cooking Insert
Another method is to coat the inner pot of your slow cooker with a thin layer of oil or non-stick cooking spray. This will help prevent food from sticking to the pot and make it easier to clean after you're done cooking. This technique can help you use less single-use plastic and reduce waste.
Double Broiling
You can also reduce the need for liners by occasionally using your slow cooker as a double boiler. Place a heat-resistant dish or bowl on top of the inner pot and fill the pot with water. This method is perfect for cooking sauces, desserts, and other delicate dishes that might otherwise stick to the slow cooker.
Slow Cooker With Removable Insert
If you don't have one consider investing in a slow cooker with a removable inner pot. This makes cleaning much easier, as you can simply lift the pot out of the slow cooker and wash it in the sink or dishwasher. This way, you'll no longer need to use single-use disposable plastic bags or liners when using your slow cooker.
Brands of Silicone Crock Pot Liners
Brand
Food Grade
Silicone
BPA-
Free
Heat
Tolerance
Price
Range
ChefAid Silicone Slow Cooker Liners
YES
YES
up to 446 ℉
$$
Dompion Silicone Slow Cooker Liners
YES
YES
up to 446 ℉
$$
Froven Silicone Crockpot Liners
YES
YES
up to 446 ℉
$$
iArtker Silicone Slow Cooker Liners
YES
YES
up to 446 ℉
$$$
Shinepick Silicone Slow Cooker Liners
YES
YES
up to 446 ℉
$$
Vangerute Silicone Slow Cooker Liners
YES
YES
up to 464 ℉
$$$
VYAJI Silicone Slow Cooker Liners
YES
YES
up to 450 ℉
$$
Initial Steps Before Using Alternatives
As you search for safer alternatives to slow cooker liners, it's important to consider a few initial steps to ensure the best results.
Always read the instructions provided with your slow cooker or an alternative product you decide to use. This will give you a clear understanding of how to use the product safely and avoid any potential risks.
When using an alternative, make sure the liner can be easily lifted from the slow cooker. This will allow for effortless removal, and it's essential to avoid any tears or spills.
Ensure that the top of the liner is secured over the edge of the Instant Pot or the slow cooker to keep it in place during cooking.
Care and Cleanup Without Liners
When you decide not to use slow cooker liners, you'll find that cleaning up can still be a breeze. With a little extra care and attention, you can keep your slow cooker in good shape and free from stuck-on residue.
Before starting the cooking process, try coating the inside of your slow cooker with a thin layer of cooking oil or non-stick spray. This simple step creates a barrier on the surface, which can help prevent food from sticking and make the cleanup process smoother.
After you finish using your slow cooker, it's a good idea to let it cool down before attempting to clean it. This not only prevents the risk of burns from hot surfaces but also might make it easier to remove any stuck-on residue.
While your slow cooker cools, you can soak the pot with some soap and warm water to help loosen any stubborn food remnants.
Once your slow cooker has cooled down, it's time to tackle the cleanup! Gently scrub the surface with a soft nylon blend sponge or cloth, being careful not to scratch the non-stick surface, as this could damage it.
Some slow cooker pots are dishwasher-safe, so you can simply put the pot in the dishwasher for hassle-free cleaning.
Benefits and Drawbacks of Using Alternative Slow Cooker Liners
| Pros | Cons |
| --- | --- |
| Avoid potential health risks from plastic liners possibly leaching chemicals into food. | Initial costs may be a barrier for some. |
| Greasing with cooking spray, butter, or oil prevents food from sticking and eases cleanup. | Adds extra fat and calories to dishes, possibly not ideal for health-conscious individuals. |
| Cooking in an oven can provide similar results to a Crockpot. | Consumes more energy and lacks the convenience of the set-and-forget nature of slow cookers. |
| Reusable silicone liners are environmentally friendly and reduce single-use plastic waste. | More expensive upfront, though savings accrue over time. |
| Seasoning or marinating food reduces stickiness, making cleanup easier. | Doesn't eliminate the need for cleaning; scrubbing might still be required after use. |
| Silicone can withstand heat and is considered safer for cooking. | – |
| Investment in silicone liners can be cost-effective in the long run due to their reusability. | Initial cost may be a barrier for some. |
FAQs
Do slow cooker liners Leach?
Some concerns suggest that slow cooker liners, especially those made of plastic, may leach chemicals into food when heated. However, most liners are designed to be heat-safe. It's essential to choose FDA-approved, BPA-free options to minimize potential risks.
Are crockpot liners non-toxic?
Yes, most crockpot liners are designed to be non-toxic and safe for cooking. It's important to use crock pot liners safe are specifically made for slow cookers and to choose those that are FDA-approved and BPA-free to ensure maximum safety.
Are Reynolds kitchen slow cooker liners safe?
Yes, Reynolds Kitchens Slow Cooker Liners are a reputable brand with products typically compliant with FDA guidelines They are made to handle high temperatures without melting or causing harmful chemicals to leach into food. It's always essential to follow the manufacturer's instructions and use them as intended.
Where can you find slow cooker liners?
Learn more about slow cooker safety in these articles;
Wrapping Up: Should You Use a Slow Cooker Liner
Using slow cooker liners can definitely make clean-up easier, but some people may have concerns about their safety. While the FDA has determined that the small amount of chemicals that might pass from plastic bags to foods is not a health risk, it's always best to avoid products containing BPA.
If you're looking for an alternative to plastic slow cooker liners, there are a few options you can try. One option is to simply use a cooking spray or a thin layer of oil to coat the inside of your slow cooker. This will help create a non-stick surface, making it easier to clean up once you're done cooking.
Finding the right alternative to slow cooker liners depends on your personal preferences and concerns. Give these options a try and see which one works best for your cooking and cleaning routine.
One-Pot Cooking Rocks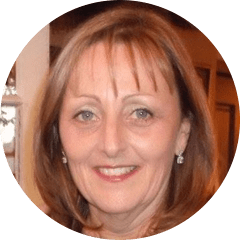 Michelle – Author
Hi, I'm Michelle the founder, owner, author, and editor of OvenSpot. My passion for one-pot cooking commenced when I was working to prepare cafeteria lunches for school students. I am now on a mission to assist you in choosing the cooking pot or appliance you will use every day. As well as in-depth information to assist you in using and caring for your cookware and appliances.
Questions? Reach out to Michelle at [email protected]