What Is a Manual Slow Cooker?
The confusion around electrical appliances continues to this day. Do they pressure cook? Are they programmable? How many appliances will this one replace? How big is it?
So when a friend asked me what is a manual slow cooker I was delighted to be able to deliver this simple answer.
A manual slow cooker is an electric cooking pot. with a manual cooking cycle controller, a knob, or button control on the front of the outer casing of the cooker. There are generally four settings on/off, low, high, and keep warm that you use to set your cooking time which in turn reverts to the keep warm feature.
The topic, of course, progressed to programmable slow cookers and the differences between both followed by the benefits of both types of electrical appliances.
Disclaimer: As an Amazon Associate I earn from qualifying purchases on my website. If you make a purchase through links from this website, I may get a small share of the sale from Amazon and other similar affiliate programs.
What Is a Manual Slow Cooker?
A manual slow cooker is a basic electric cooking appliance that tenderizes your food by slow cooking it.
The cooking times will vary from 3-4 on the high setting to 6-8 hours on the low setting. After this time the keep-warm feature will kick in.
It has manual temperature control which usually only has four settings on/off, low, high, and keep warm.
The controller can either be a basic knob that turns to each setting.
Newer models might have illuminated buttons. Other models may have buttons with a digital display.
Slow cookers have an outer casing, which these days is generally made from metal. 
If it is a slow cooker it will have an electric element at the bottom of the cooker that heats up the inner pot.
If it is a crock-pot the outer casing will have elements at the bottom as well as wrapped around the sides.
The inner pot of a slow cooker can be made from many materials, ceramic, porcelain, stone, metal even some man-made heat-tolerant materials.
Read on for four great brands of manual slow cookers below. Including various shapes and sizes to cater to many many different home chefs.
What Is a Programmable Slow Cooker
A programmable slow cooker will provide you with the same tender hearty meals with one exception. The controls are not as basic as those on a manual slow cooker.
You are able to program cooking start and finish times. When the keep warm feature turns on and for how long it will run.
This feature is awesome if you are someone away from the kitchen while the dish is being slow-cooked.
Comparison Table – Manual vs Programmable Slow Cookers
Manual Slow Cookers
Programmable Slow Cookers
Manual slow cookers are basic and easy to use
While still basic you will have to learn how to program your cooker to suit your needs
A programmable slow cooker is not needed if you are not leaving the appliance
Programmable slow cookers allow you to set the cooking and keep warm times. This is especially handy if you are leaving the house while the appliance is preparing your meal
If for some reason the power to the manual cooking is interrupted it is not an issue because when the power comes back on the slow cooker will start where it left off
If power outages occur with a programmable slow cooker it will not reset and continue to automatically – it needs to be reprogrammed. To be fair this is not going to happen much
A manual slow cooker can be plugged into an on/off timer that plugs into a wall socket. Much like turning your lights on to appear that someone is home while you are away from your home at night
Cost is more than a manual slow cooker
Cost is less than a programmable cooker
4 of the Best Manual Slow Cookers
I wanted to share with you 4 of my favorite manual slow cookers. You will notice the various sizes and shapes – something to suit everyone.
Really just to show you that you do not need to spend a fortune on a cooking appliance to reap the benefit of hearty, nutritious tender slow cooker food.
Crock-Pot 7-Quart Oval Manual Slow Cooker
This Crock-Pot is a manual 7-quart slow cooker that will feed more than 8 people.
It features a convenient warm setting to keep your meal warm until serving and a low/high cook setting. Recipes are included with this slow cooker to get you started right away.
The crockpot is polished silver stainless steel or black with a stoneware insert and a safe glass lid. The stoneware inserts and safe glass lid are both dishwasher safe.
This stylish large oval crockpot is finished off with black accents and plastic handles.
Serving straight from the stoneware insert to your family and friends at the dinner table is an added bonus as your food will be nice and hot when served.
The dimensions of this large crockpot are 9.5 inches x 14.4 inches x 14.4 inches and weighs 8.4 pounds.
With this slow cooker, you will enjoy free time while your meal is cooking and its large capacity will feed a large family.
For more information on the Crock-Pot 7-Quart Oval Manual Slow Cooker why not go over and check out my in-depth article by clicking here.
See more about the Crock-Pot 7-Quart Oval Manual Slow Cooker prices and customer reviews.
Elite Gourmet 1.5 Quart Slow Cooker
This 1.5-quart slow cooker is perfect for a single person or even a couple of people.
Prepare one-pot meals like stews, meatballs, and soups. Anything you can do in a large slow cooker and can do in this 1.5-quart slow cooker.
This slow cooker is perfect for preparing and keeping appetizers such as dips warm. Let's not forget the desserts you can whip up.
This Elite Gourmet MST-250XS 1.5 Quart Slow Cooker, as the name suggests presented in a brushed stainless steel finish with black cool-touch accents and a black stoneware pot.
To finish off with a tempered clear glass lid with a cool-touch knob. Both the stoneware pot and glass lid are dishwasher-proof.
There are, however, four more colors available purple, red, turquoise, and black, something to suit any decor.
There are settings for low, high, and keep warm. The dimensions of this slow cooker are 8.8 inches x 8.8 inches x 6 inches.
I would have to say that this could be the best small slow cooker I have used. Or is it nostalgia because this is what mom gave me when I left home??? 
There are various sizes up to 6-quart available in the range.
Even if you require a larger slow cooker to feed more than one or two people, this mini slow cooker would certainly be handy to have in your pantry.
For more information about this cute little Elite Gourmet, 1.5 Quart Slow Cooker why not go over and check out my article.
See more about the Elite Gourmet MST-250XS 1.5 Quart Slow Cooker, Silver including prices and reviews.
Crock-Pot Casserole Crock Manual Slow Cooker
This Crock-Pot is certainly something a little different. It presents as a rectangle fashion appliance, it does not look at all like a traditional slow cooker which usually sports a brushed steel metal casing.
The rectangle stoneware insert is removable and is 3.5-quarts in size and is perfect for any casserole, ribs, shanks, or soup dish. You will really like the added advantage of being able to prepare a traditional lasagna in the crockpot because of the rectangular shape.
The stoneware insert is also conventional ovenproof, so you can cook your meal in the oven and then keep it warm in the crockpot by using the keep warm feature. As well as the keep warm setting this slow cooker has manual high and low settings.
Another great feature of this 3.5-Quart slow cooker is the Cook and Carry locking lid system. After cooking you lock the lid so traveling does not become a messy adventure. When you arrive at the party you simply set the slow cooker to the keep warm setting and wait for serving time.
The dimensions of this rectangular slow cooker are 9 inches x 13 inches and will feed 3 plus hungry mouths.
It would certainly be a talking piece to present meals to family and friends in a very fashionable slow cooker.
For more information about this 3.5-Quart manual slow cooker why not go over and check out my full review.
See more about the Crock-Pot 3.5-Quart Casserole Crock Manual Slow Cooker its price, and customer reviews for yourself.
Crock-Pot 2.5-Quart Round Manual Slow Cooker
This Crock-Pot 2.5-Quart Round Manual Slow Cooker is perfect for 2 to 3 or more people depending upon the dish you are preparing.
If the meal is all in one pot I would say it would feed 2 people. If you are preparing accompaniments to serve with your meal you could stretch the dish to 3 people plus.
A couple of other ideas for using this 2.5-quart slow cooker are for making sauces, dips, and small meals. It is great for preparing oatmeal overnight for 2 to 3 people. The size of this slow cooker is also just right for making desserts.
This compact but sturdy crockpot features a black sleek design with a matching black handle glass lid and stylish metal trim. Handy high and low cook settings to prepare your favorite dishes.
Easy clean up after using this crockpot as the stoneware insert and glass lid are dishwasher safe. Then just wipe out the casing with a soft cloth and warm soapy water.
Dimensions of the Crock-Pot 2.5-Quart Round Manual Slow Cooker are 7.4 inches x 8.9 inches x 9 inches and it weighs a tiny 5 pounds. The cord length is a handy 24 inches long.
Another consideration with this smaller slow cooker is to use a rice cooker as well. It will allow you to fill out your meal then you will definitely have enough food for 4 hungry mouths.
I have an article about choosing a rice cooker and I also included some of my favorite rice cookers so you can compare the brands, sizes, and prices of some of the top-selling rice cookers.
The petit slow cooker is a greater starter for newbies, singles, and couples. Why not give it a try?
See more about the 2.5-quart Crock-Pot slow cooker.
FAQs
What Is the difference between a slow cooker and a crockpot?
Slow Cookers have their electrical element in the base of the casing and it is made and supplied by many brand names including Crock-Pot. A crockpot is a slow cooker with its electrical elements on the bottom of the pot but also wrapped around the side of the casing.
What size slow cooker is best?
Slow Cookers work at their best when the insert is filled 2/3 full. So choosing the size slow cooker for the number of people you need to feed regularly is best. To help you choose the best size slow cooker for your needs check out my article on crock pot and slow cooker sizes.
Check out the full article about the differences between these two cookers in crock pots vs slow cookers.
Final Thoughts – What Is a Manual Slow Cooker
Manual slow cookers, to me, are still up there as far as ease and convenience of meal preparation.
These cooking appliances suit those who are staying at home while the meal is slow cooking. But they are still able to be used by someone who sets the cook cycle too low and returns home within 8 hours.
Remember to use the keep warm feature as well this buys you a little more time.
One-Pot Cooking Rocks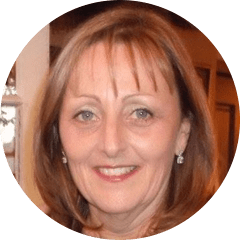 Michelle – Author
Hi, I'm Michelle the founder, owner, author, and editor of OvenSpot. My passion for one-pot cooking commenced when I was working to prepare cafeteria lunches for school students. I am now on a mission to assist you in choosing the cooking pot or appliance you will use every day. As well as in-depth information to assist you in using and caring for your cookware and appliances.
Questions? Reach out to Michelle at [email protected]