How to Use a Proctor Silex Slow Cooker
When using a slow cooker it really is all about convenience and a tender meal at the end of the cooking time.
Using a Proctor Silex slow cooker is easy, follow these steps. Have all your ingredients cut to size, and sear or brown any ingredients if the recipe requires it. Set the timer to the required cooking time with low or high. Once the cooking cycle is complete set the cooker to keep warm until you are ready to serve.
Disclaimer: As an Amazon Associate I earn from qualifying purchases on my website. If you make a purchase through links from this website, I may get a small share of the sale from Amazon and other similar affiliate programs.
How to Use a Proctor Silex Slow Cooker
So there you have it how to use this slow cooker.
Bear in mind that providing the slow cooker is about 4 quarts, no matter the brand. Also, as long as it has a dial temperature control button you will use it the same way as the Proctor Silex brand.
If you have landed on this article and you just want to see or purchase the Proctor-Silex 33043 4-Quart Slow Cooker check it out at Amazon here…
Proctor Silex Slow Cooker Recipes
You can see recipes that have been designed for various types and sizes of slow cookers here on the Proctor Silex Website.
The page is very easy to use and well laid out.
You can choose recipes by using an inbuilt filtering system.
Ingredients
Meal Type – browse by course
Occasion – browse by occasion
Appliance Type browse by appliance
Proctor-Silex 33043 4-Quart Slow Cooker Review
Slow cooking is a hot topic, but you also need good gear, and that could be expensive. If you don't want to pay full price, but still want to get excellent service, when you're purchasing a Proctor-Silex 33043 4-Quart Slow Cooker, then read on.
This will not only save you money. It will also save you time.
This slow cooker is among the good ones out there, and it has a large number of positive reviews online.
The stainless steel lid that comes with this cooker can be used just as safely on the insert if you are cooking in your oven as when you have the insert in the cooker.
Another amazing feature of this work of art is the silicone handles, which can be removed if necessary, that allow the cooker to be moved from benchtop to tabletop to make serving just that little bit easier.
The lid and the insert, as you would expect, are both dishwasher safe, and this cooker has a removable power cord.
You will find this to be a huge plus in the "benchtop to the tabletop for serving" saga, and you will find it to be a bit of a godsend when the time comes to pack it away, especially if space is in high demand.
As well as the physical design, the brushed stainless steel housing is where the "Art" part of it comes in. It measures in at a sizeable 18.2 x 11.5 x 9.2 inches and comes with a 12-month limited warranty.
Pro and Cons Proctor-Silex 4-Quart Slow Cooker
When comparing the pros and cons, I feel that there are much more for than against. I have listed some but not all here.
| PROS | CONS |
| --- | --- |
| The insert can be used on the stovetop The insert is aluminum, allowing for an extremely uniform heating | This slow cooker is on the small side |
| This product is VERY easy to clean | You will need to consider the amount of food you want to prepare |
| Some advise that their lids do not sit flush with the pot | High heat is high and can cause overheating if not attended to |
| Roasting rack included with purchase | Contact customer service if this happens to you |
| Timing features (timer, countdown, programmable, etc) | |
| High heat is high, and can cause overheating if not attended to | |
Best Features of the Proctor-Silex Slow Cooker
Attractive stainless-steel housing
An easy-to-read flat panel digital display with simple push-button controls
It has protection against power-interrupt protection
Removable pot as well as tempered glass gasket lid that clips tightly down, both are dishwasher safe and can also be washed by hand
Clip-On spoon, a clip-tight gasket lid, and fully graspable handles, for moving safely
Measures approximately 10-2/5 by 16 by 16 inches in size
Comes with 1-year limited warranty
Easy and simple to use this slow cooker:-
Simply add your selected ingredients into the stoneware pot, place it into the electric base, and let it prepare your dinner while you
are busy doing other things.
This 4-quart slow cooker is ideal for roasts, stews, soups, curries, casseroles, and even desserts.
It comes with a user manual, and some recipes are also included.
Frequently Asked Questions
How Big Is a 1.5 Qt Slow Cooker?
The sizes and dimensions below are for a 1.5-quart round as well as a 1.5-quart oval slow cooker. This size slow cooker is suitable to feed 1 to 2 people.
Round
Capacity – 1.5 quarts
Serves – 1/2
Dimensions – 8.8 x 8.8 x 6 inches
Weight – 4.69 pounds
Oval
Oval – 1.5-quarts
Serves – 1/2
Dimensions – 7.75 x 10.5 x 7.12 inches
Weight – 5 pounds
See my in-depth article that goes into detail about this 1.5-quart size slow cooker here.
What Size Slow Cooker Is Best for a Single Person?
A minimum of 3 quarts is the best size slow cooker for a single person.
This size slow cooker will give you plenty of room to make any dish even if it is only for one person.
Any smaller and you will be restricted with the cuts of meat you can prepare. Remember it is all about making tender meat of any kind when slow cooking.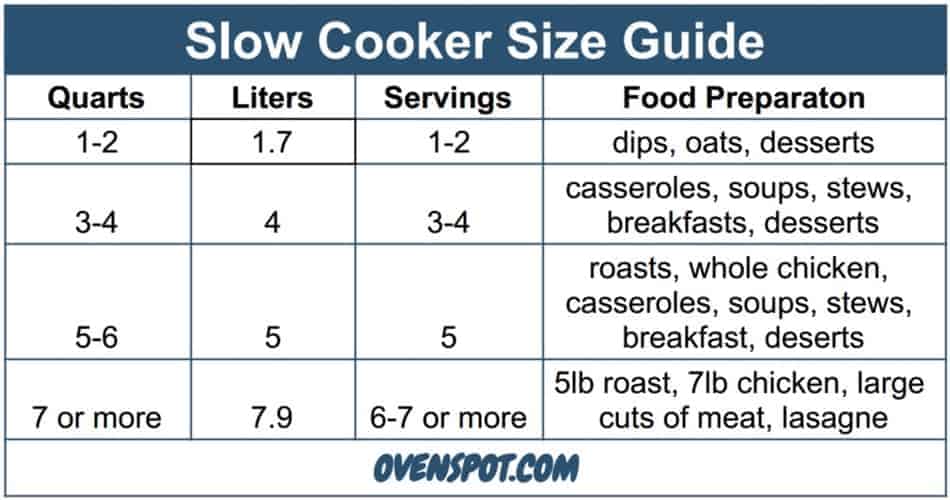 To Finish – How to Use Proctor Silex Slow Cooker
You now know how easy it is to use one of these manual slow cookers as well as a little more information to help you prepare perfect slow-cooked meals every time.
It is a perfect addition to any kitchen. A great idea as a gift for people who like to cook and eat healthy food but do not have enough time.
If you still need a little more information about slow cookers before you purchase to take a look at my article on that lists the thing you should look for before buying a slow cooker!!

Just click here !!
To purchase or see more CLICK HERE to check out this slow cooker, its price, and further reviews for yourself.
One-Pot Cooking Rocks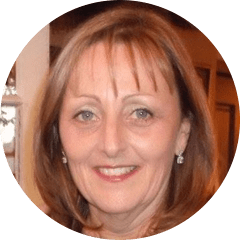 Michelle – Author
Hi, I'm Michelle the founder, owner, author, and editor of OvenSpot. My passion for one-pot cooking commenced when I was working to prepare cafeteria lunches for school students. I am now on a mission to assist you in choosing the cooking pot or appliance you will use every day. As well as in-depth information to assist you in using and caring for your cookware and appliances.
Questions? Reach out to Michelle at [email protected]