Can You Put Raw Meat in a Slow Cooker? Facts and Tips
Using the method of slow cooking, a common question that arises is whether you can put raw meat in a slow cooker.
Yes, you can put raw meat in a slow cooker, but it's important to ensure it reaches a safe internal temperature (usually 165°F or 74°C) to kill bacteria and ensure it's fully cooked before consuming.
Slow cooking is one of the best ways to cook meat due to the slow and gentle heat that helps tenderize it. There are some considerations to keep in mind to ensure you do it safely and achieve the best results.
Let's see what steps are required so you can enjoy the convenience of slow cooking while saving time and ensuring food safety and great taste.
Cooking Raw Meat in a Crock Pot
Yes, you can put raw meat in a slow cooker. This slow method of cooking works with gentle heat to break down the connective tissues and tenderize the meat. There are a few precautions you need to take to ensure safety while cooking raw meat in a slow cooker.
Temperature
Make sure that your slow cooker heats up to a safe temperature. The meat should reach a temperature high enough to kill any potentially harmful bacteria. Use a food thermometer to check for the safe cooking temperature. Generally, whole meat requires at least 145 degrees Fahrenheit, while ground meat needs 160-165 degrees Fahrenheit.
Overloading
Avoid overloading your slow cooker with too much raw meat. It's essential to consider the size and capacity of your cooker since overfilling it could lead to uneven cooking. Always follow the manufacturer's recommendations for cooking meat, including the maximum capacity of your slow cooker.
Brown Meat
It is also recommended to brown the meat before adding it to the slow cooker, especially for large cuts. This step helps develop a pleasant texture and deeper flavor in the finished dish. If you're short on time, skipping this step is still safe, as long as the meat reaches the appropriate internal temperature.
Understanding Slow Cooking Raw Meat
Slow cooking is a method that uses a slow cooker to cook food at a low temperature for an extended period of time. When using this appliance, the heat is distributed evenly, which allows the food to be cooked uniformly and maintain its shape and texture.
The slow cooking process is particularly beneficial for cooking raw meat. By placing the raw meat directly in the slow cooker, the gradual heat breaks down the connective tissues, making the meat tender and flavorful.
You should ensure that the meat is cooked thoroughly and reaches a safe temperature. This can be achieved by using a food thermometer and allowing enough time for the slow cooker to work its magic.
It's worth noting that there are a few crucial safety tips to keep in mind when cooking raw meat in a slow cooker;
Always place the meat at the bottom of the slow cooker, as it will heat more efficiently.

Ensure there's enough liquid in the pot, such as broth or water, to fully cover the meat. This not only helps the cooking process but also adds flavor to your dish.
Slow cooking with raw meat offers a convenient and low-maintenance way of creating delicious meals. It's a perfect method for those busy days when you need a meal that can be prepared and left to cook while attending to other tasks.
Choose the appropriate settings on your slow cooker and adjust cooking times according to the type and size of the meat. Planning ahead and allowing ample time for cooking are crucial aspects of mastering the art of slow cooking.
Types of Meat Suitable for Slow Cooking
Using Ground Meat
When using ground meat, such as beef or turkey, in a slow cooker, it's essential to ensure proper cooking for safety and flavor. Raw ground meat can be placed directly into a slow cooker, but it is recommended to brown the meat in a skillet beforehand to improve texture and flavor. This also helps to remove excess grease, which can make your dish oily.
Using Red Meat
A crock pot is ideal for cooking raw red meat, such as raw beef or pork, because slow and gentle cooking can transform even tough cuts of meat into tender and flavorful dishes. Choose cuts with some fat and connective tissue, like pork shoulder or beef chuck, for best results.
To maximize flavor, you can sear the meat in a hot pan before adding it to the slow cooker. Cook slowly with the meat on the low setting for several hours until it reaches the desired tenderness. Remember to monitor the internal temperature with a meat thermometer to ensure safe cooking.
Using Frozen Meat
If you find yourself with frozen meat and want to cook it in a slow cooker, it is important first to thaw it properly. Thawing meat in the refrigerator is the safest method, but you can also use cold water or microwave if you're short on time.
Cooking frozen ground beef or other meats can lead to uneven cooking and potential food safety issues. Once your meat is thawed, follow the same guidelines as mentioned above for ground meat or red meat.
Always double-check the temperature of brown ground beef with a meat thermometer to ensure that it reaches a safe temperature during the cooking time.
Preparing Meat for Slow Cooking
Before placing raw meat in a slow cooker, it's crucial to prepare it correctly to ensure a safe and delicious meal. First, trim any excess fat from the meat, as it can lead to excess grease in your dish. Pat the meat dry with a paper towel to help it brown evenly when you sear it in the next step.
In most recipes, it's recommended to brown the meat before adding it to the slow cooker. This step not only enhances the flavor but also helps to kill any bacteria on the meat. Heat a pan over medium-high heat and lightly coat it with non-stick cooking spray or oil. Sear the meat on all sides until it has a rich, golden-brown color.
After browning, transfer the meat to the slow cooker and add liquid such as water, broth, or wine, so that it covers the meat completely. The meat will cook evenly and stay moist throughout cooking. To enhance the flavor, feel free to include fresh herbs and seasonings like garlic powder, pepper, and salt according to your taste preferences.
By properly preparing your meat, you can enjoy tender, flavorful dishes without any worries.
How to Cook Raw Meat in a Slow Cooker
You can confidently put raw meat in your slow cooker, as it is one of the best ways to cook meat due to the slow and gentle heat. To ensure you are cooking raw meat safely in a slow cooker, follow the steps below.
1. Choose the right cut of meat: Select cuts that have a good amount of marbling or connective tissue, such as chuck roast, pork shoulder, or chicken thighs. These cuts become tender and flavorful when slow-cooked.
2. Thaw the meat properly: If you're starting with frozen meat, thaw it in the refrigerator before placing it in the slow cooker. Cooking from frozen may cause uneven cooking and increase the risk of bacteria growth.
3. Preheat your slow cooker: Before adding your meat to the slow cooker, turn it on to the desired slow cook mode to warm up the crock pot. This will help kick-start cooking.
4. Brown the meat (optional): For an enhanced flavor and appearance, you can sear the meat in a hot pan for a few minutes on each side before placing it in the slow cooker. This step is optional but can create a richer taste.
5. Add other ingredients: You can maximize flavor and tenderness by adding vegetables, broth, or other liquids like wine or tomato sauce to the slow cooker along with your raw meat. Make sure not to overfill the slow cooker, as it may cause uneven cooking or spillage.
6. Set the cook time and temperature: Follow your slow cooker's guidelines or recipe instructions for proper cook settings. Generally, cooking meat on low for 6-8 hours or high for 3-4 hours is sufficient for most raw meats.
7. Monitor the internal temperature: Use a food thermometer to periodically check the meat's internal temperature. The safe temperature for whole meat is 145 degrees Fahrenheit, while ground meat should reach the temperature range 160-165 degrees Fahrenheit to kill any harmful bacteria.
Safe Cooking Practices
Use a food thermometer to ensure meat reaches safe temps: 145°F (63°C) for whole cuts, 160°F (71°C) for ground meats, and 165°F (74°C) for poultry.

Thaw meat in the fridge; don't add frozen meat directly.

Beware of the "danger zone" (40°F to 140°F or 4°C to 60°C) where bacteria grow fast.

Preheat your slow cooker, limit lid opening, and add warm liquids for safe cooking.
Slow Cooking Time
When using a slow cooker for raw meat, optimize cooking to save time and for safety and convenience. Just add ingredients and let it cook while you multitask. The slow, gentle heat tenderizes the meat by breaking down connective tissues.
Ensure safe cooking with a food thermometer. Whole meats need 145°F, ground meats 160-165°F. Cooking times vary by meat type and size. For example, a whole chicken takes 6-8 hours on low, while a beef roast needs 8-10 hours. Smaller cuts cook faster; always check for safe temps.
Learn how to Convert Slow Cooker Times and get your free Printable Download.
Slow Cooker Times for Meat
Meat Cut and Weight
Cook Time on Low
Cook Time on High
Beef Brisket Slow Cooking Time
(3 – 4 lbs or 1.4-1.8 kg)
8 – 10 hours
N/A
Beef Roast Slow Cooking Time
(3 – 4 lbs or 1.4-1.8 kg)
8 hours
5 3/4 hours
Chicken Breast Slow Cooking Time
(1 lb or 450g)
6 – 7 hours
3 – 4 hours
Corn Beef and Cabbage
6 – 10 hours
4 – 5 hours
Fish Slow Cooking Time
(2 lbs or 907g)
3 1/2 hours
1 1/2 hours
Meat Loaf
8 – 9 hours
4 – 5 hours
Pork Roast Slow Cooking Time
(6 – 7 lbs or 2.7 – 3.2 kg)
9 1/2 hours
7 1/3 hours
Poultry Slow Cooking Time
(6 lbs or 2.7 kg)
7 1/2 hours
6 1/4 hours
Ribs
6 – 7 hours
3 – 4 hours
Stew Slow Cooking Time
(3 lbs or 1.4 kg)
6 hours
4 3/4 hours
Swiss Steak
8 – 10 hours
N/A
Meat Slow Cooking Times
Post-Cooking Tips
Now that you've successfully cooked your raw meat in the slow cooker following the guidelines mentioned earlier, let's discuss some helpful post-cooking tips to ensure you enjoy a delicious and safe final dish.
When your meat is fully cooked, carefully remove it from the slow cooker using a slotted spoon to drain any excess liquid. This will help maintain the texture of the meat and prevent it from becoming too soggy when combined with other ingredients.
Once you have removed the meat from the slow cooker, you need to determine if the final dish requires additional cooking at high heat. If so, you can transfer it to a skillet or oven for quicker and more efficient cooking. Searing or brown the meat for a richer taste before combining it with other ingredients, especially if you're working with several pounds of meat.
Storing leftover cooked meat, make sure to do so in airtight containers to preserve its quality, flavor, and safety. Proper storage also ensures that any remaining liquid or juices from the cooked meat do not spill, avoiding cross-contamination in your refrigerator.
If your dish involves dairy products, such as cream or cheese, consider adding these ingredients at the end of the cooking process. Adding dairy products too early or during the initial cooking phase can cause them to curdle or separate, resulting in an undesirable texture, appearance, and taste.
Slow Cooker Recipes
Chili Recipes
One popular option for slow cooker recipes is chili. Slow cooker chili recipes often call for browning ground beef before adding it to the slow cooker, but that's not necessary. You can put raw ground beef directly in your slow cooker, just be sure to use a potato masher or a fork to break up the meat as it cooks.
Chili is a great dish to make in a slow cooker because the flavors meld together wonderfully when cooked over a longer period. Add your favorite beans, tomatoes, and spices, then let the slow cooker work its magic for a delicious meal.
Meal Recipes
Another great way to utilize your slow cooker is by trying slow cooker meal recipes. These recipes often consist of an entire meal cooked in one pot, such as a protein and a variety of vegetables. Slow cooker meals can be both meat-based and vegetarian. For example, try a slow cooker recipe with chicken, carrots, and potatoes, or one with tofu and various veggies.
Wrapping Up: Can You Put Raw Meat in a Slow Cooker
By following these post-cooking tips, you can confidently enjoy a delicious and safe meal prepared using raw meat and a slow cooker. Remember to keep the cooking techniques simple while still adhering to food safety guidelines to create a dish that truly showcases the tender and flavorful qualities of slow-cooked meat.
One-Pot Cooking Rocks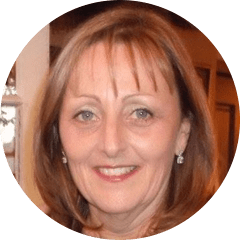 Michelle
Hi, I'm Michelle, the founder, owner, author, and editor of OvenSpot. My passion for one-pot cooking commenced when I was working to prepare cafeteria lunches for school students. I am now on a mission to assist you in choosing the cooking pot or appliance you will use daily. As well as in-depth information to assist you in using and caring for your cookware and appliances.
Questions? Reach out to Michelle at [email protected]