Rice 101: Can Slow Cookers Really Cook Rice?
Although not ideal for all cooking tasks, slow cookers can pack a punch when preparing some finger-licking recipes. Cooking under low temperatures allows for the proper distribution of flavors, thus bringing every single ingredient to life when the food is finally served. As a fairly versatile cooking appliance, most people often wonder whether a slow cooker can cook rice.
Slow cookers can replace a rice cooker and cook tender, tasty rice. When using a slow cooker, you'll need to check the rice-to-water ratio since using too much water might affect the outcome of the rice. For desirable outcomes, the trick is to set the slow cooker to the lowest setting before allowing it to cook.
If you're still reading, chances are you want to learn a thing or two about cooking perfect rice with your slow cooker. Read on as we break down the basics of cooking rice with a slow cooker.
Disclaimer: As an Amazon Associate I earn from qualifying purchases on my website. If you make a purchase through links from this website, I may get a small share of the sale from Amazon and other similar affiliate programs.
Steps to Observe When Cooking Rice With a Slow Cooker
Although using a slow cooker is fairly straightforward, knowing the right steps to take will increase the chance of producing fluffy edible rice. Below are some of the main steps to follow when looking to prepare a delicious serving of white, brown, or wild rice.
Measure Out the Preferred Amount of Rice
Getting the rice-to-water ratio is important when using a slow cooker to prepare rice. The ratio in a slow cooker is 2:1, so, if you use three cups of raw rice, then you should use at least six to eight cups of water. You won't need to mix the water and rice just yet. The first step is usually choosing your preferred rice and water quantities. We'll talk more about adding water to the rice later on.
Wash the Rice
Although not a compulsory step, washing your rice is highly advisable if you want to achieve a tasty, tender serving of rice. Washing the rice will help remove excess starch residue that would otherwise make the rice susceptible to clumping and sticking while cooking.
To clean the rice:
* Place the rice into a mesh sieve before running a stream of flowing water over the rice.
* Carefully move the sieve to ensure every grain of rice touches the water.
* Continue rinsing the rice grains until the water becomes clear.
* Shaking the sieve a couple of times will help eliminate excess water.

Alternatively, you can place your pre-portioned rice in a bowl full of cool water. Use your hands to thoroughly rinse the rice grains, replacing the water whenever it becomes cloudy. Repeat the process until the rice grains no longer make the water cloudy.
Grease the Inside of Your Slow Cooker
You can choose to lubricate the inside of your slow cooker with ordinary cooking oil or butter. However, if you fancy a tasty serving of tasty rice, using butter as the lubricant is highly recommended.
While some slow cookers come with nonstick cooking surfaces, adding butter is still advisable as it will add a bit of taste to the rice. But if you're using a slow cooker that isn't nonstick, be sure to lubricate it with a little fat to reduce the chances of the rice sticking to the bottom and sides of the pot.
Add Your Rinsed Rise to the Slow Cooker
Once done rinsing the rice, use a wide cooking spoon to place it at the bottom of the slow cooker, while spreading the rice at the bottom, ensuring it is well-distributed across the slow cooker's cooking surface.
Bring Water to Boil Separately
Some slow cooker experts swear by adding preheated water to the rice in a slow cooker and argue that doing so prevents the rice from turning out gummy or extremely soft. Adding preheated water to the rice in the pot means that the rice will start to cook immediately.
Find out the differences between a rice cooker and an instant Rice Cooker vs Pressure Cooker (Instant Pot)
Pour the Right Amount of Water into the Rice
Maintaining a proper rice-to-water ratio ensures the rice turns out tender. For every cup of rice, you'll need to pour in 2-3 cups (similar sized) of water. Therefore, you should add four to six cups of water if you used two cups of rice.
If you use six cups of water to cook two cups of rice, you'll need to give the cooker more time to prepare the meal. However, the outcome will be delightful and is totally worth the wait.
Please note: It is okay to start with the water first before adding the rice.
Set Your Preferred Heat Levels
This is a fairly contentious step as some slow cooker aficionados prefer using high heat while others swear by low heat. The heat settings you use should come down to personal preferences. However, if you prefer adding cold water to the slow cooker as opposed to preheating separately, then going with high heat settings is ideal.
Add a Bit of Spice (Optional)
The Spruce Eats recommends adding dry herbs or seasonings like rosemary, powdered garlic, savory, onion, or thyme to the rice to burst it up with flavor. Alternatively, you can also use chicken broth or vegetable broth instead of water to give your rice that delightful taste.
Learn how to season rice while it is cooking in a slow cooker or rice cooker in my article that gives you 30 plus seasoning ideas. A simple recipe can turn crock pot rice into the perfect side dish.
Cover the Rice With Parchment Paper
Although this step is optional, it can help improve the quality of the rice as it will help lock in moisture. You can seal the pot if you don't have parchment paper.
However, avoid using plastic cling wrap or materials that are likely to melt when exposed to constant heat. Plastic or alloy coverings could melt and leech potentially harmful chemicals into your rice, and you don't want that!
Allow the Rice To Cook
For some, cooking rice in a slow cooker on low is the best part about using slow cookers, as all you'll need to do is sit back and do nothing. Turn the slow cooker on, set the timer, and go attend to your other chores. Give the rice 2 ½ to 3 hours to cook.
You can check on your rice periodically to ensure it has enough moisture, as you might need to add a bit of preheated water if the rice isn't ready and doesn't have enough water.
Remember to act fast when taking the lid off, as you don't want the precious moisture within the slow cooker to escape. Keep an eye on the timer, and be prepared to serve your dish.
Is Slow Cooking Brown Rice the Same As White Rice?
Yes, brown rice cooks similarly to white rice. The main difference, however, is that brown rice usually requires more time in the cooker, which means you'll need to give it around 4-6 hours to fully cook.
Brown rice also needs more water than white rice. So be prepared to pour in a considerable amount of water for every cup of brown rice you pour into the cooker.
Will Wild Rice Cook the Same As White Rice?
Wild rice is ideal for cooking using a slow cooker since it requires a considerable amount of time to cook fully. When cooking wild rice, allow it to soak overnight as that will allow the grains to absorb the water, thus reducing the chances of undercooking.
You'll also need to pour in more water for a cup of wild rice than you would when preparing white or brown rice.
How Long Does Rice Take to Cook in a Slow Cooker
The chart below set out the cooking time for slow cooker rice for different types of rice on the low setting of your slow cooker. You will note that short grain rice and long grain rice take less time to cook than brown rice and wild rice.
Dry Rice
cup (1 cup = 240ml)
Water or
Stock
Cooking Time
Yield
Basmati Rice
1 1/2 cups
2 – 2 1/2 hours (low)
2 cups
Brown Rice
2 cups
2 1/2 – 3 hours (low)
2 cups
Jasmine Rice
1 1/2 cups
2 – 2 1/2 hours (low)
2 cups
White Rice (medium/short)
1 1/2 cups
2 – 2 1/2 hours (low)
2 cups
White Rice (long)
1 1/2 cups
2 – 2 1/2 hours (low)
2 cups
Wild Rice
2 cups
2 1/2 – 3 hours (low)
2 cups
Slow Cooker Rice Cooking Chart
Wrapping Up – Can Slow Cookers Cook Rice?
As you've seen throughout the article, slow cookers can cook all types of rice. From white to brown and even wild rice, a slow cooker can give the rice proper cooking, allowing you to reap the fruits of your patience.
However, when using a slow cooker, remember to check your rice-to-water ratio to ensure you don't put too little or too much water. Applying a bit of butter and salt to the cooker before adding the rice will help add to the overall taste of the rice.
Check out some of my favorite ways to use everyone's favorite countertop appliance with some of the easiest Slow Cooker Recipes.
Learn how to cook rice in a cast iron Dutch oven
One-Pot Cooking Rocks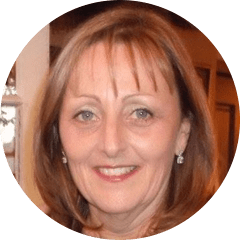 Michelle – Author
Hi, I'm Michelle the founder, owner, author, and editor of OvenSpot. My passion for one-pot cooking commenced when I was working to prepare cafeteria lunches for school students. I am now on a mission to assist you in choosing the cooking pot or appliance you will use every day. As well as in-depth information to assist you in using and caring for your cookware and appliances.
Questions? Reach out to Michelle at michelle@ovenspot.com