How to Use a Roaster Oven: Definitive Guide
The process of using a roaster oven depends on the dish you are making, but this kitchen appliance works well for roasting, baking, and keeping dishes warm. Make sure you take the time to preheat the roaster oven and pay attention to any variations in size, as well as follow the recipe as closely as possible.
Roaster ovens can cover as much ground as larger conventional ovens, and you may find that the roaster oven is more convenient for day-to-day use. Read on as we explore the basic uses of this appliance and how it can be used to cook your favorite dishes.
Disclaimer: As an Amazon Associate I earn from qualifying purchases on my website. If you make a purchase through links from this website, I may get a small share of the sale from Amazon and other similar affiliate programs.
Preparing a Roaster Oven for First Use
Before you can start learning how to use a roaster oven, you need to take the time to clean up all its components and heating elements. This will rid the appliance of any chemicals used in manufacturing and keep your dishes safe and tasty.
Start by removing all the packaging, including styrofoam, plastic wrapping, and twist or zip ties. Anything that can be safely submerged can be washed in the sink and set out to dry.
For the parts of the roaster oven that cannot go into the sink, use a damp cloth to clean them off. This helps you remove dust and germs accumulated during packaging and transportation.
Allow everything to dry completely, then turn the roaster oven on and allow it to heat up for at least 15 minutes. The heat will help burn off any chemicals that were used in manufacturing.
You may notice a slight odor at this point as the chemicals burn off, but it should not last more than a few minutes. If it is too bothersome you can open a window or use the exhaust fan in your kitchen.
This also helps you test the roaster oven to make sure it heats up properly before trusting it to cook your meals.
Related read What Is a Roaster Oven?
Using a Roaster Oven for Roasting
When you think of the uses of a Roaster Oven, the most immediate one is roasting. Just like a conventional oven, you need to take the time to preheat the oven before putting any dishes in there. This should take less time than a larger oven, and it will ensure your dishes are properly cooked.
Invest in a good digital cooking thermometer to help check for doneness with meat, fish, and poultry. It is also a good idea to check for any variations between the recipe you are using and your roaster oven. Different sizes may require different methods, and these should be noted in the manual that came with your brand roaster oven.
When roasting meat, make sure you are using the roasting rack on the inside instead of setting it straight on the pan. This prevents the meat from sitting in its fat drippings, reducing fat while still allowing the meat to hold onto flavorful juices.
If you are roasting vegetables you can cover the pan with aluminum foil to allow for easier cleanup. Drizzle the vegetables with oil and the appropriate seasoning, and let them sit at 375­° for about 30 minutes. Once you can pierce them easily with a fork they should be ready to eat.
PRO TIP: Roaster ovens are also known as turkey ovens.
Using a Roaster Oven for Baking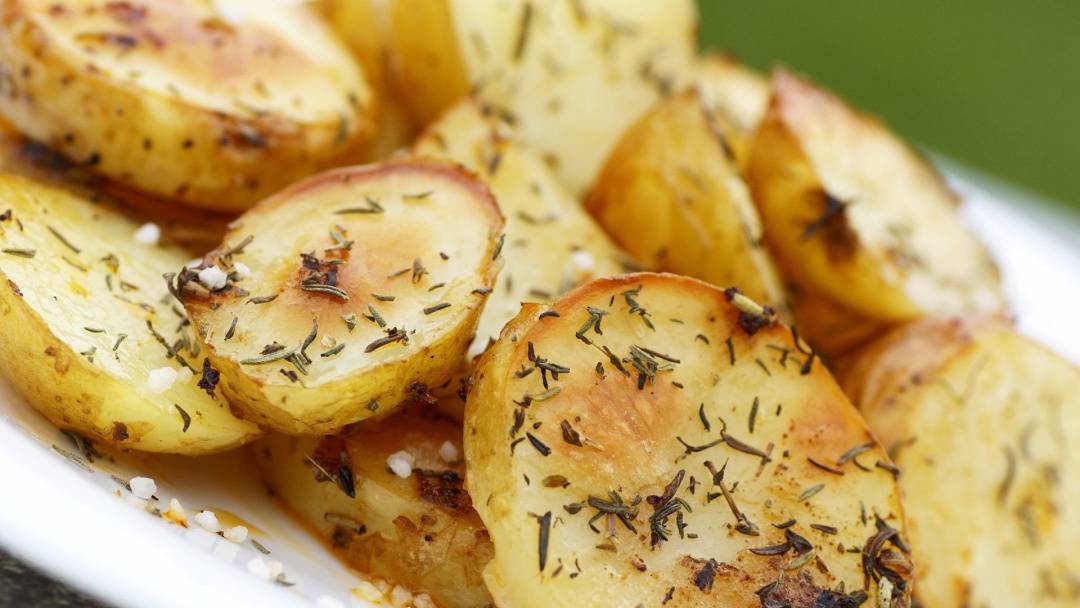 Roaster ovens can be used for just about anything a conventional oven can, including baking. This includes:
Cookies
Bread
Cakes
Baked potatoes
In most cases, you follow the same instructions for both appliances. Set the temperature, allow the oven to heat up, and bake for as long as you are instructed.
Related read my guide for Baking in a Roaster Oven
Unique Uses for Roaster Ovens
A roaster oven can even replace your usual methods for preparing food, including:
Rice
Oatmeal
Soups and stews
Steamed vegetables
These may be an unconventional approach to otherwise simple dishes, but some find them easier or even better tasting.
Cooking Rice in a Roaster Oven
When cooking rice in the roaster oven make sure you are not using the instant rice kind.
You can start with the traditional ratio of one part rice to two parts liquid, whether the liquid is water or broth or a mix of both. Add in a tablespoon of butter, then cook the rice covered in the roaster oven at 375°F for an hour and a half.
Cooking Oatmeal in a Roaster Oven
Instead of cooking oatmeal on the stove, consider baking it in the roaster oven for a few minutes. This lets you cook the oatmeal without needing to keep an eye on it.
Grease a loaf pan and use the same oatmeal recipe that you would for the stovetop. Once you prepare the ingredients, pour them into the loaf pan.
Most oatmeal recipes can bake at 350°F for about a half-hour before they finish.
Cooking Soups and Stews in a Roaster Oven
Cooking soups and stews in the roaster oven is fairly easy, but it takes a few hours to get all the flavors to mingle together properly. This all pays off in the end.
Depending on your recipe, you should start by adding your meat to the insert pan of the roaster oven. Add any vegetables, and then cover the mix with a broth of your choice.
You can cook soups and stews at low heat, around 250°F, for about three hours. You want your meat to be tender and fully cooked, especially if you are dealing with chunks.
Related read How to Use a Roaster Oven Like a Slow Cooker
Steaming Vegetables in a Roaster Oven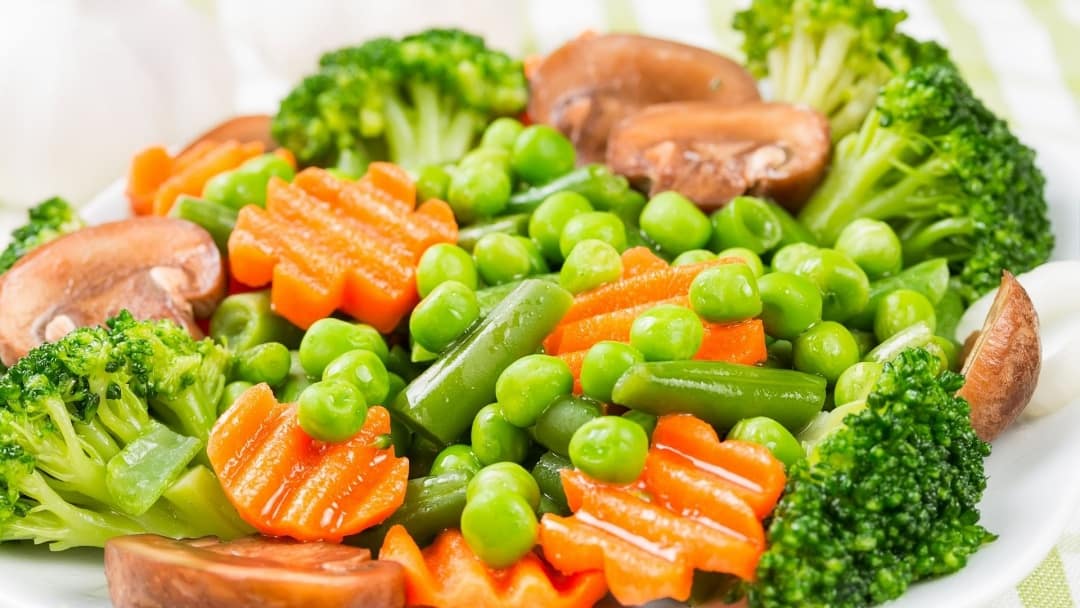 The roaster oven can be an easier and more efficient way to steam larger quantities of vegetables like broccoli, cauliflower, and carrots.
Start by putting boiling water in the roaster pan and adding the vegetables to a colander. Let the colander sit on top of the pan, and allow the vegetables to steam for as long as necessary.
In most cases, your vegetables will be done in about 15 minutes with the temperature set at 400°F.
Related read What Can you Cook in a Roaster Oven
Using a Roaster Oven for Warming
Because the roaster oven is smaller than a conventional oven, it can more effectively and efficiently maintain heat. This is useful if you need to keep warm for a short period, like when you are serving buffet-style breakfast, or when you are preparing to serve dishes.
Simply set the oven to the lowest setting and keep it there. The food should maintain a more flavorful temperature without running the risk of burning or heating the area.
Related read How to Use a Roaster Oven to Keep Food Warm
Variations in Roaster Ovens
While even the most basic electric roaster oven can do all of these things, you may need to look at the instruction manual provided by the manufacturer to discover any tips or tricks.
Roaster ovens have many variations between them in areas like size and features. Using a personal-sized 6-quarts oven will not require the same methods as a 22-quarts oven that can cook a turkey.
While base models can bake, roast and slow cook, more advanced roaster ovens might:
Offer different cooking methods
Come with additional accessories, pan insets, or roasting and broiling racks
Have expanded lids to accommodate more volume
Take the time to understand what might make your roaster oven different from others and how you might need to modify certain recipes. Once you learn these things, you should have no trouble using your roaster oven to make the most delicious dishes.
Top Electric Roaster Oven Brands
The best electric roaster oven brands not only provide you with a reliable appliance but also offer access to the latest in technology and innovations.
You'll find that these top brands have been around for decades, providing families with everything they need to create delicious meals. The following are some of the most popular names on today's market.
Oster Roaster Oven with Self-Basting Lid
This electric roaster oven from Oster can accommodate turkeys up to 26 pounds, making it perfect for large holiday dinners. The self-basting lid continually recirculates moisture, ensuring that your turkey comes out moist and delicious every time. The roaster is also versatile, able to bake, slow cook, roast, and serve. Plus, the removable roasting pan and rack make cleanup a breeze.
NESCO Roaster Oven
The NESCO Roaster Oven is a great way to cook food. It has an 18-quart capacity and comes with a removable enamel cook well. The cool-touch handles make it easy to transport, and the adjustable thermostat ranges from 200 to 450 degrees meaning you can cook whatever you want. Easy cleanup and UL approved this oven is a must-have for any kitchen.
Hamilton Beach Roaster Oven
This extra-large stainless steel roaster oven is the perfect answer for extra cooking space when you need it. With a 22 quart capacity and adjustable temperature control from 150º to 450 F, this device can do everything from keeping side dishes warm or baking large turkeys! It also has handles on top so they're easy to lift after using; remove its rack if desired before transporting anywhere else.
Video – How to Roast a Turkey in a Roaster Oven
To Finish – How to Use a Roaster Oven
An electric roaster oven is a versatile appliance that can be used for a variety of cooking tasks. In this blog post, I have outlined some basic tips on how to use the roaster oven for different purposes such as steaming vegetables, cooking rice, and baking oatmeal.
I have also highlighted some variations in roaster ovens between models and manufacturers so you can get the most out of your purchase. Finally, we suggest reading through your instruction manual to discover any hidden features or tricks your specific model might offer. With these tips in mind, you should be able to utilize the full potential of your electric roaster oven!
One-Pot Cooking Rocks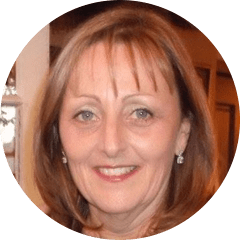 Michelle – Author
Hi, I'm Michelle the founder, owner, author, and editor of OvenSpot. My passion for one-pot cooking commenced when I was working to prepare cafeteria lunches for school students. I am now on a mission to assist you in choosing the cooking pot or appliance you will use every day. As well as in-depth information to assist you in using and caring for your cookware and appliances.
Questions? Reach out to Michelle at [email protected]