Can You Cook Lentils in a Rice Cooker
Ever wondered if you can cook lentils in a rice cooker? You might be surprised to learn that rice cookers don't just cook rice they are extremely versatile just like lentils.
A rice cooker will cook lentils and other dry grains, beans, and pulses. Lentils are cheap, nutritious, and versatile. Some people are intimidated by the soaking and cooking process. However, you can easily learn to cook dried lentils in the rice cooker so they're ready for any dish you want to use them in.
What Are Lentils?
Lentils are one of the oldest forms of grains, and one of the healthiest. It has as much protein as meat, and other nutrients like folate, potassium, and calcium. It's one of the most versatile pantry staples and can be made into a soup, burger, salad, or stand-alone dish.
There are different types of lentils: red, green, yellow, and black. Different colors are not the only feature of these whole grains they have different properties, textures, and cooking times. You can cook all varieties of lentils except red in a rice cooker. That's because red lentils have a tendency to fall apart, and are usually added directly to a soup or stew.
Names of Lentils – these are just a few of the names that lentils go by;
Yellow Lentils
Red Lentils
Green Lentils
Brown Lentils
Black Lentils
Pink Lentils
Black Beluga Lentils
French Green Lentils
Le Puy Lentils
Petite Estoria
Petite Castillo
Lenticche Verdi
Spanish Pardina
Chick Peas
How Do I Prepare Lentils for Cooking in a Rice Cooker?
Rinse lentils in clean water. Then, add them to the rice cooker along with water, using 2 cups of water for every 1 cup of lentils.
If desired, add bay leaves and peeled garlic cloves. These are common ingredients used when lentils are boiled on a stovetop and are great for adding flavor while steaming in a rice cooker, too.
Rice Cooker – Water Ratio to Lentil Ratio
Cups water to 1 cup of lentils
Do You Need a Special Rice Cooker to Cook Lentils?
Some rice cookers come with all sorts of fancy functions, including a Grain function. For example, the Zojirushi rice cooker is pretty much the BMW of rice cookers and can cook anything. If you have one of those, select it when you're cooking lentils.
But let's say you're working with a cheap rice cooker with the most basic functions. Can you use it to cook lentils? YES. You may need to add more water or increase the cooking time to accommodate the lower temperature settings, but it can cook lentils or any other grains.
How Long Does It Take to Cook Lentils in a Rice Cooker?
Generally, a regular rice cooker will take about 45 minutes. If you use a high-tech rice cooker with a grain function or an Instant Pot that doubles as a rice cooker and pressure cooker, you can reduce cooking time.
Do I Need to Soak Lentils Before I Put Them in a Rice Cooker?
No. Lentils cook fairly quickly and don't need to be soaked beforehand. In fact, cooking them without pre-soaking can help you gain more control over the texture and consistency.
After they're cooked, you can always puree some of them or extend the cooking time to get a creamier mix. I personally like pureeing half of it, and retaining some chunky bits, so that the dish still has some good body.
If you're using lentils in burgers and meatballs, you also want some bite and density to it so it doesn't completely fall apart when you fry it.
Flavors to Add to Your Rice Cooker Lentils
Here are a couple of suggestions that are a great way to bring a unique flavor by seasoning your beans, especially if you are preparing the beans as a quick meal or as a side dish;
Bay leaf
Cinnamon stick
Garlic powder
Onion powder
Chili powder
Olive oil
Lemon Juice
Bell pepper
Tsp of cumin
Tsp salt
Spicy Sauce
Fresh Herbs
Garnish with hot sauce
What's the Difference Between Cooking Lentils in a Rice Cooker or a Stovetop?
Rice cookers use a combination of boiling and steaming. The stove top works the same way, but you can control the amount of heat i.e., keeping it at a rolling boil, or lowering it to a simmer.
The problem with cooking lentils on the stovetop is that you have to watch it. If the heat is too high, the lentils can stick to the bottom of the pot or start foaming and overflowing. A rice cooker has a more controlled temperature. It can take longer, but you can walk away from it.
However, you may not be 100% happy with the lentil consistency you get from a rice cooker. It may not be as mushy as you like, and it won't have the same flavor as when you slow-cooked it on a stove.
I recommend using the rice cooker method if you just want to soften the lentils. For seasoning, and cooking to the desired consistency, use the stove top method. Or, alternatively, soften the lentils in the rice cooker, and then finish the recipe on the stove.
Can I Leave Lentils in the Rice Cooker?
You cooked them, but can you leave them to sit there until you have time to put them away? It's better to drain the lentils as soon as you can and then divide and store them in freezer bags or other containers.
Lentils continue to cook when they're sitting in a hot liquid. So, they can become very mushy if they are left in a rice cooker for a long period of time. Depending on your home environment (such as heat and moisture content) your lentils can also be exposed to bacteria and mold.
In terms of food safety, a little precaution doesn't hurt. Drain your lentils, rinse, and store them. When in the refrigerator, they can keep for about a week. If you freeze them in the proper containers, they will keep for 1 to 2 months.
Remember to label your containers so you know when the lentils were cooked!
Can I Cook an Entire Lentil Recipe With Just a Rice Cooker?
The rice cooker is good for boiling and steaming, so softening dried lentils is not a problem. If you want to make a simple soup and just season the liquid, then you can definitely make the entire lentil recipe with a rice cooker.
However, some lentil recipes will require extra steps. A lentil curry often means heating the spices to release fragrance and aroma, and a lentil burger requires forming the cooked lentils into patties. Your ability to use just a rice cooker for all the cooking steps depends on what you want to achieve.
What Delicious Recipes Can I Use Lentils in?
There are many different ways cooked cups of lentils can be used for example lentil salad, soup, chili, or form into patties. You can also add them to any recipe that calls for cooked beans. Lentils are one of the main ingredients used by vegetarians and vegans as an animal protein replacement.
They're also low in calories and fat and high in fiber and nutrients. Lentils can be cooked in a variety of ways, including simmering them in water or broth, cooking them in a pressure cooker, or even roasting them in the oven. Once they're cooked, they can be used in a variety of recipes.
Lentil soup is a classic dish that can be made with a variety of different herbs and spices. Lentil chili is another popular choice and can be made with either red or brown lentils.
For a lighter dish, try a lentil salad. Cooked lentils can also be formed into patties and served as burgers or used as a meat replacement in other dishes. No matter how you cook them, tender lentils are versatile ingredients that can be used in countless recipes.
To Finish: Can You Cook Lentils in a Rice Cooker
Ready, get set, cook…
Lentils are a cheap, readily available in grocery stores, nutritious, and versatile ingredient… and with a rice cooker, you don't even need to work that hard to cook it. Use a rice cooker to cook dry lentils and prepare them for your next meal. You save time and money and get a big nutritional boost as well.
One-Pot Cooking Rocks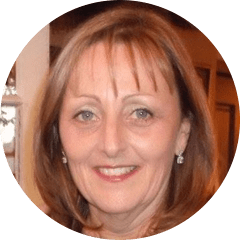 Michelle – Author
Hi, I'm Michelle the founder, owner, author, and editor of OvenSpot. My passion for one-pot cooking commenced when I was working to prepare cafeteria lunches for school students. I am now on a mission to assist you in choosing the cooking pot or appliance you will use every day. As well as in-depth information to assist you in using and caring for your cookware and appliances.
Questions? Reach out to Michelle at [email protected]