Can You Cook Chicken in a Rice Cooker? (Easy How to Guide)
Cooking chicken in the rice cooker is the meal hack that everyone needs to know. It's easy, convenient, and very cheap. If you're ordering takeout because you hate cooking and clean-up, then we have news for you!
You can make really amazing dishes, with just one appliance, one pound of chicken, and one (or two) cups of rice.
Any chicken rice meal can be modified for the rice cooker. You place the rice, and add thin slices of chicken and seasonings. The rice cooker steams the rice over slow heat, which allows the flavors to develop. It's a fool-proof way to get a great meal for little time, and little money.
In this article, find out how to safely cook chicken in the rice cooker, and what you can do to pack in a lot of flavors without a lot of time, ingredients, or fancy cooking skills.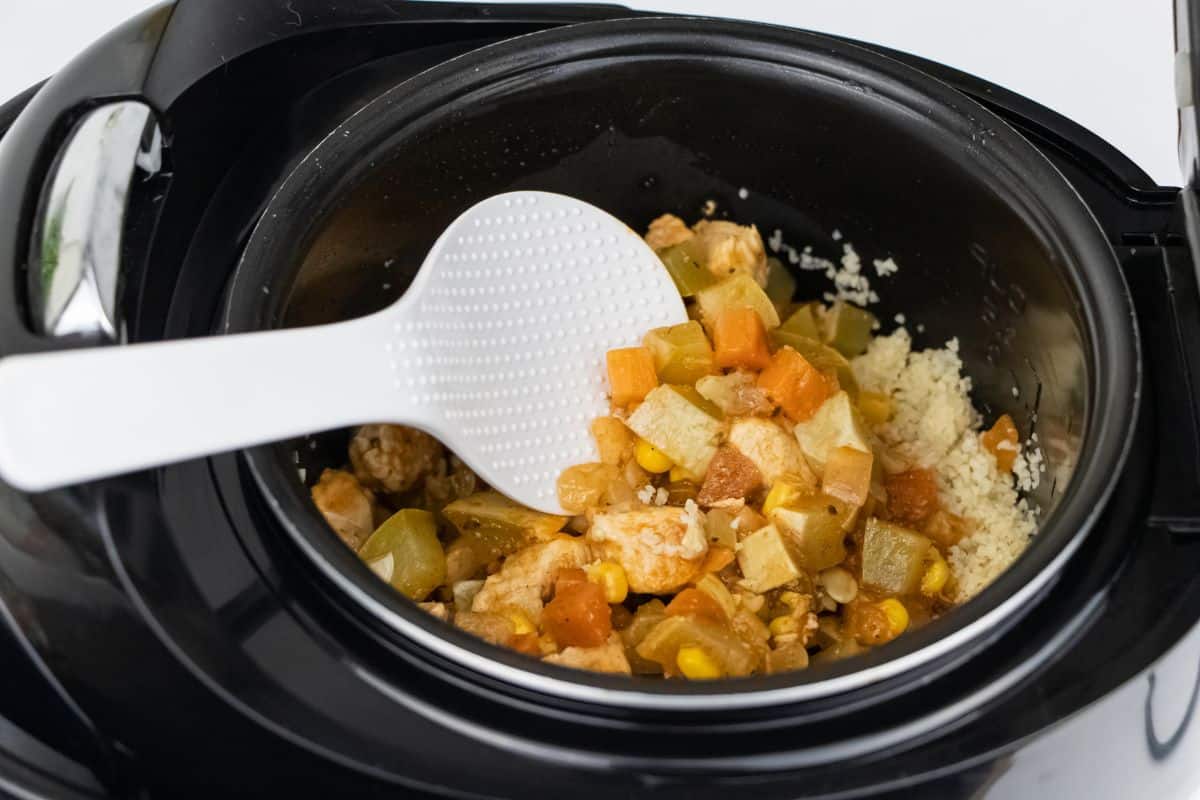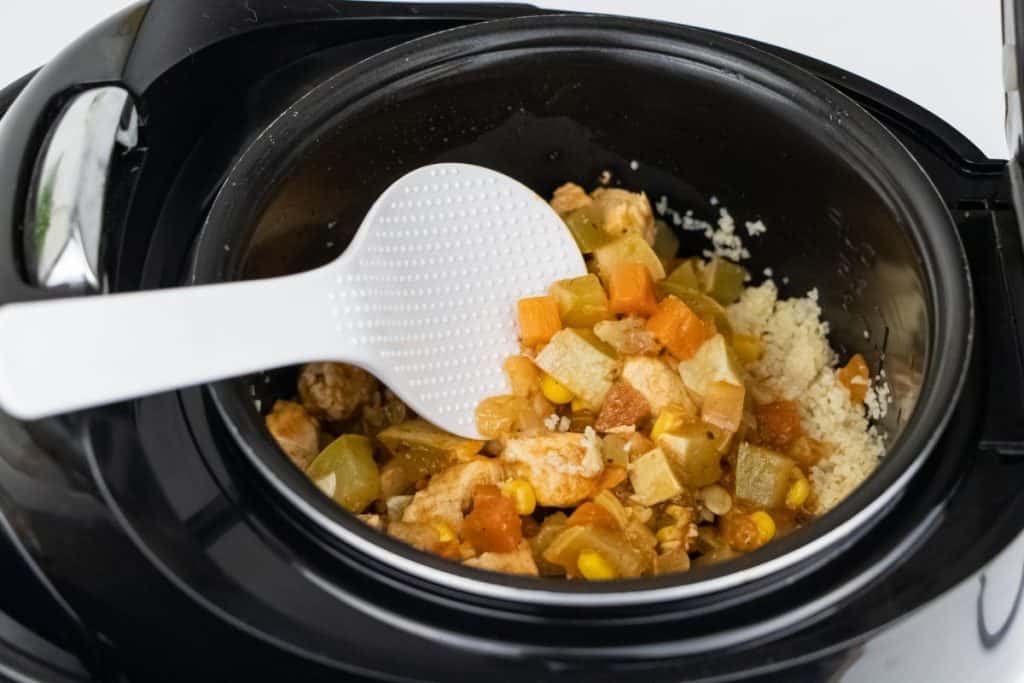 Can You Cook Chicken in a Rice Cooker?
Rice cookers use low heat and steam to cook rice. That temperature and time are enough to cook pieces of chicken breast or thigh fillet—as long as it's cut to the right size.
Bone-in chicken and whole chicken will take a longer time to cook. If you roast a whole chicken, you will need to reach temperatures of 375 to 400 degrees Fahrenheit, which a rice cooker will never reach. Chicken drumsticks and whole chicken thighs will also have uneven cooking surfaces, so some parts may be cooked while chunkier parts will not.
However, a thinly sliced chicken fillet would be cooked after just a few minutes of steaming or grilling. It is small, even, and does not need a lot of cooking time.
That doesn't mean you can't cook big chicken cuts in a rice cooker. It will just take more time, and a little more preparation and checking. A lot also depends on your appliance's capacity: a cheaper rice cooker may have lower watts and functions, while a more powerful rice cooker or Instant Pot can reach higher levels of heat.
Either way, it's 100% possible to cook properly prepared chicken in a rice cooker. Even with a cheap appliance, if you use small slices, the low heat is enough to kill bacteria, cook the meat, allow flavorings to penetrate, and retain the natural moisture.
The result is tender, flavorful chicken that complements the rice.
What Are the Benefits of Cooking Chicken in a Rice Cooker?
• More flavor. The chicken juices meld with the liquid used to cook the rice and add another level of umami and flavor.
• Tender chicken. Since the chicken is braised and steamed in the rice cooker's liquids over low heat, there's less risk of it being overcooked than if you fried it over direct heat.
• Less clean up. Instead of having to wash several pans, you can cook rice, chicken, and even vegetables in just one appliance.
• Healthier. Cooking chicken in a rice cooker eliminates oil, so you consume less fat and calories.
• Cheaper. You can make a chicken rice dish at a fraction of the cost of ordering it from your favorite restaurant.
Learn how to cook rice in a rice cooker.
How Do I Cook Chicken in a Rice Cooker?
The prep work can change depending on the recipe and the type of chicken cuts you're using.
Clean and Prepare the Chicken
Remove any bloody bits, which will leave an unpleasant taste for both the rice and the chicken. Rub each piece with salt. This seasons the chicken and helps "exfoliate" the skin and remove the sticky membranes. Rinse and drain.
As we said earlier, sliced raw chicken is the safest and best. Depending on your cuts, either debone the chicken or cut the chicken into desired slices. Pound it so that the meat is of equal thickness.
You can still use chicken drumsticks or bone-in thighs, but lightly score the meat so that they cook faster. Bear in mind that you will have to check the internal cooking temperature, later on, to make sure they're done if you don't want that extra step, fillet it.
Marinate the Chicken
If you have time, brine the chicken in your favorite marinating sauce. If not, remove that "chicken smell" with wine, olive oil, or any seasonings used in your recipe. Even adding salt and pepper ahead of time can make a difference. Let sit for a minimum of 30 minutes, or overnight.
Cook the Chicken
Our favorite way of cooking chicken in the rice cooker is to place the chicken pieces on top of the rice grains. It's one of the easiest one-pot meals that have protein and carbs (and even vegetables, if your recipe calls for them).
Rice cooker rice to water ratio: 1 cup of rice to 2 cups of water
Follow the instructions of your rice cooker, and use the same liquid to rice grains ratio. You can use plain water, but I recommend using chicken broth for more flavor.
The water and rinsed uncooked rice should be placed in the rice cooker pot first then add chicken on top. For a whole meal add thinly slice mushrooms and vegetables, if any, and cluster them around the chicken.
Pop on the rice cooker lid and allow the electric rice cooker to do the work. The lever pops up when you're done and all you have to do is fluff up the rice, be sure to use the rice paddle, and transfer everything into a bowl.
Plate Your Rice Cooker Chicken
Divide chicken and rice into different bowls. You can drizzle chopped spring onion, sesame oil, or toasted garlic for more flavor and visual appeal. Serve with dark soy sauce, light soy sauce, or other dipping sauces.
Video for Hainanese Chicken Rice in a Rice Cooker
Ingredient Variations for Rice Cooker Chicken
Here is a list of ingredients that you can choose from next time you want to make rice cooker chicken that you will love.
White Rice rice is a staple ingredient in rice cooker chicken and can be used with pretty much any other ingredient that you choose.
Green Onions this is a natural way to add flavor and sweetness.
Chicken Breasts' main protein source for choosing high-quality chicken breasts for best results.
Chicken Thighs this chicken meat is a flavorsome dark meat. When cut into smaller pieces releases juicy flavors you will not get from raw chicken breasts.
Chicken Stock or Bouillion Cube adds additional flavor.
Chinese Sausages if you are looking for a slightly spicier dish, Chinese sausages turn your dish into a rice cooker meal.
Shiitake Mushrooms are hearty mushrooms that add a rich, umami flavor.
Garlic is a great way to add delicious flavor, depth, and of course aroma.
Sesame Oil adds a nutty aroma and depth to Asian-inspired dishes.
Chinese Rice Wine has a subtle, sweet flavor.
Oyster Sauce adds additional flavor and sweetness to rice cooker chicken dishes.
Chili Powder is a rice cooker chicken favorite, especially if you enjoy spicy dishes.
Green Beans add some variety, green goodness, and crunch.
Black Pepper adds to the savory flavors.
Soy Sauce or Teriyaki Sauce adds an umami flavor that brings all the flavors of your rice cooker chicken together.
FAQs
Can you steam chicken breast in a rice cooker?
Yes, you can. Try these easy steps. Place water in the bottom of the rice cooker and insert the cooker's steamer rack. Lay the chicken pieces on the rack and start the cooker. If you do not have a rack or steamer basket just lay the chicken on the base of the cooking pot.
What is the difference between rice cooker and slow cooker chicken?
Both rice cookers and slow cookers will use low heat to cook food. However, rice cookers are timed to complete the cooking process within one hour or less, since it is designed for rice.
Slow cookers can have longer cooking times, which makes them ideal for braising whole chicken or larger cuts like leg quarters for several hours. You can also add more liquid and other vegetables that take longer to cook (like potatoes or large carrot chunks).
Get Instant Chicken Rice Meals
A rice cooker is one of the most versatile kitchen appliances that can be used to make a variety of rice meals. You can add chicken and other toppings for one-pot meals that are cheap, delicious, and easy to make. Just make sure to prepare and marinate your chicken, cut it into the right size, and check doneness with a meat thermometer. Enjoy!
Check out MY Rice Cooker Recipes for "Lentils" or "Beans"
One-Pot Cooking Rocks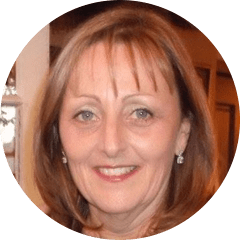 Michelle – Author
Hi, I'm Michelle the founder, owner, author, and editor of OvenSpot. My passion for one-pot cooking commenced when I was working to prepare cafeteria lunches for school students. I am now on a mission to assist you in choosing the cooking pot or appliance you will use every day. As well as in-depth information to assist you in using and caring for your cookware and appliances.
Questions? Reach out to Michelle at [email protected]