Do I Need a Toaster Oven: 12 Tips Before Buying
When it comes to kitchen appliances, you might be wondering if a toaster oven would be a good investment or a helpful addition to your cooking arsenal. After all, toaster ovens are versatile and offer several benefits, but do you really need one?
A toaster oven isn't essential, but it's convenient for small baking tasks, reheating, and toasting. It preheats faster than a conventional oven, uses less energy, and is ideal for small kitchens or limited countertop space. Evaluate your cooking habits and kitchen space before deciding.
Why Consider a Toaster Oven
A toaster oven offers space and energy efficiency, enhancing kitchen functionality. Its convection method circulates hot air around the food, ensuring even cooking and reducing the risk of burns. No more constant flipping of food!
Here are some reasons why you might want to choose a toaster oven.
Space Efficiency
One of the main advantages of a toaster oven is its compact size. This small appliance takes up less space on your countertop, making it ideal for those with a small family or limited kitchen space.
A toaster oven's size also makes it an excellent option for a second oven, dorm rooms, offices, and other small living spaces. The compact design allows you to toast, bake, and broil without sacrificing valuable kitchen real estate.
Energy Efficiency
A toaster oven uses less energy than a conventional oven because it heats up faster and maintains its temperature more efficiently. This can save you money on your energy bills in the long run.
Using a toaster oven for smaller cooking tasks, like reheating leftovers or toasting a few slices of bread, can further reduce energy consumption compared to using a full-sized oven.
As a result, you'll not only be saving money on your energy bill, but you'll also be contributing to a more eco-friendly lifestyle.
Versatility
One of the main selling points of a toaster oven is its versatility. Unlike a traditional toaster, a toaster oven can do a whole range of daily tasks. You can bake cookies, broil meats, and even roast vegetables.
Toaster ovens come with adjustable racks, allowing you to cook multiple dishes at once, making meal prep more efficient. Toaster ovens are also great for those nights when you just need to reheat a few leftovers without turning on the large oven.
Where to Put a Toaster Oven in a Small Kitchen?
A toaster oven is small enough to sit on a countertop or in a kitchen cabinet similar to a microwave oven cabinet. Do not cook with a toaster oven inside a cabinet bring it out into the open and cook on a countertop. When not used regularly it can be easily stored in a storage cabinet when not in use.
What Can You Make With a Toaster Oven?
You are only limited by your imagination and your toaster oven size. A toaster oven can be used to heat food and prepare food, including but not limited to:
Toast
Bagels
English muffins
Pizza
Roasted vegetables
Baked potatoes
Casseroles
Broiled fish or meat
Cookies
Brownies
Mini cakes
Quick snacks
Toasted sandwiches
Toasted breads
Bake Bread
Granola
Bacon
Crispy Fries
Dehydrate food
Popular Toaster Oven Features
Toaster ovens come with a variety of features that can make your life in the kitchen easier. Understanding these features can help you choose a toaster oven that best meets your needs.
Temperature Control
Most toaster ovens provide adjustable temperature controls, allowing you to tailor the heat settings to your specific cooking requirements.
This is useful when you're preparing delicate dishes or baking pastry, as you can ensure optimal cooking at different temperatures.
Various models even have a preheating function that gets your oven up to temperature more quickly.
Cooking Functions
A variety of cooking functions can help you explore new culinary possibilities with your toaster oven. Some common functions include toasting, baking, broiling, and even defrosting.
More advanced toaster ovens may offer additional functions like air frying, rotisserie, pizza, and convection cooking. A toaster oven can often handle many cooking tasks you'd normally use a regular oven for.
Timers and Alerts
Timers and alerts can help you monitor your cooking progress and prevent overcooking or burning. Many toaster ovens feature built-in timers that can be set for specific cooking times, shutting off the oven or alerting you when the time is up.
Some models also include automatic safety features, such as an auto shut-off function that turns the oven off after a certain period of inactivity.
What Are the Advantages of a Toaster Oven
Multi-Function: Toaster ovens are multipurpose appliances and have metal coils for fast and uniform cooking. They also have the ability to be set to a specific temperature or cooking function like bake, broil, defrost, or reheat.
Variety: Using a toaster oven can change your eating habits for good by providing a variety of cooking options such as toasting, baking, and broiling.
Versatility: Toaster ovens can be used to cook a wide variety of dishes, from simple toast to full meals.
Space-saving: Toaster ovens are smaller than traditional ovens and can be placed on a countertop, making them ideal for small kitchens or apartments.
Energy-efficient: Toaster ovens use less energy than traditional ovens, which can help save money on electricity bills.
Time-saving: Toaster ovens preheat faster than traditional ovens, which can save time more space when cooking.
Easy to clean: Toaster ovens are generally easy to clean, with removable crumb trays and non-stick interiors.
Convenient: Toaster ovens are convenient for cooking small meals or snacks and can be used to reheat pizza leftovers or frozen foods.
Choosing the Right Toaster Oven for You
In this section, we'll explore how to choose the perfect toaster oven for your needs by considering your budget, space requirements, and cooking needs.
Budget
When selecting a toaster oven, it's essential to take your budget into account. Toaster ovens can range in price from under $20 to over $400, so it's important to find an option that matches your financial constraints.
Keep in mind that more expensive models may offer additional features and better performance, but there are still quality options available for those on a tight budget.
You can check out the Consumer Reports Buying Guide for more information on choosing the right toaster oven for your budget.
Space Requirements
Another crucial factor to consider is the available space in your kitchen. Toaster ovens can vary significantly in size, so it's important to choose a model that fits comfortably in your designated space without crowding your countertop.
Make sure your chosen toaster oven is within a foot or two of an available outlet, as using an extension cord is a fire hazard. For extra counter space, you can store countertop ovens in an external storage cupboard.
Cooking Needs
The best toaster oven needs to meet all your cooking needs, consider the types of foods you'll be preparing and the cooking functions you require. Some functions to look for include:
Baking – This is the standard function of toaster ovens, allowing you to prepare anything from cookies to casseroles at a consistent temperature and cook food evenly.
One-sided toasting – For bagel lovers, look for toaster ovens with a one-sided toasting setting that only toasts the cut side of the bagel while keeping the other side soft.
Easy-to-clean – Toaster ovens with a removable crumb tray make cleaning a breeze. Slide out the tray and wipe the interior and exterior with a damp cloth.
Can a Toaster Oven Replace Other Appliances
A good multi-toaster oven can even air fry! This means that you can replace a few small kitchen appliances, including your toaster, your microwave, and your air fryer.
It can be used to replace a full-size oven for small meals or side dishes and even replace a traditional oven for baking small batches of cookies or roasting vegetables.
Comparing Toaster Ovens and Regular Toasters
Functionality
A toaster oven is a small oven that carries out various functionalities, making it suitable for multiple cooking tasks, while regular toasters are designed primarily to toast bread. You can toast, broil, and bake, making it a versatile appliance in your kitchen.
On the other hand, regular toasters may produce more consistent toasting results due to their design, cooking evenly toasted bread on both sides.
Price
Regular toasters tend to be pop up toasters and are the more cost-effective option. Typically, mid-range regular toasters can be found for around $20, while toaster ovens can cost anywhere from $35 to over $100.
Size
Size is another important factor to consider when choosing between a countertop oven and a regular toaster.
A countertop oven also tends to have a larger capacity, with some models accommodating up to six slices of bread at a time, making it a good choice for families or for those who frequently entertain guests.
If you need a versatile appliance for various cooking tasks and have ample counter space, a toaster oven might be a suitable choice.
If you're primarily looking for a dedicated toast-making appliance that is budget-friendly and takes up minimal space, a regular toaster that cooks faster than a toaster oven might be the ideal option for you.
Conventional Oven, Convection Oven Countertop Oven, Air Fryer, and Microwave Oven
Conventional Oven (often referred to as a traditional or standard oven):
Heating Method: Uses either electric coils or gas burners to produce heat.
Purpose: Can be used for baking, roasting, broiling, and keeping foods warm.
Size: Typically large and built-in or standalone in kitchens.
Heat Distribution: Heat rises, so the top of the oven is usually hotter than the bottom, leading to the need to occasionally rotate food for even cooking.
Convection Oven
Heating Method: Similar to a conventional oven in that it can use either electric coils or gas burners, but it also has a fan and often an additional heating element.
Purpose: The fan circulates the hot air throughout the oven, which results in more baking and roasting. This also often leads to faster cooking times compared to conventional ovens. It can be used for all the same purposes as a conventional oven (like baking, roasting, and broiling) but with the added benefit of convection cooking.
Size: These can be built-in, standalone, or even countertop models. The presence of the fan is what differentiates it from a conventional oven.
Heat Distribution: Generally more uniform than a conventional oven due to the fan circulation, reducing the need to rotate the food for even cooking.
Countertop Oven (Toaster Oven)
Heating Method: Usually electric, similar to a conventional oven but smaller.
Purpose: Designed for kitchens with limited space or as an additional oven for those who need extra cooking capacity. Can be used for baking, roasting, and broiling like a full-size oven.
Size: Compact, as it is meant to fit on a kitchen countertop.
Heat Distribution: Similar to a conventional oven but might heat more evenly due to its smaller size.
Air Fryer
Heating Method: Uses rapid air technology. A heating element warms the air, and a fan circulates it around the food at high speeds.
Purpose: Mimics the results of deep frying by producing a crispy outer layer on the food without the need for much oil. Can also roast, bake, or grill depending on the model.
Size: Varies. Compact models fit on countertops, but larger models are available.
Heat Distribution: The circulating air ensures even cooking and crisping, but the size and shape of the food can affect results.
Microwave Oven
Heating Method: Uses microwaves (a type of electromagnetic radiation) to excite water molecules in food, producing heat.
Purpose: Primarily for reheating and defrosting, but can be used for cooking certain dishes.
Cooking time: in a microwave is generally faster than in a conventional oven.
Size: Varies. Most are designed for countertops, but built-in and over-the-range models are also available.
Heat Distribution: This can be uneven, leading to the common advice to stir or rotate food during cooking. Some microwaves come with turntables to help with this issue.
FAQs
What is the toaster oven temperature for cooking toast?
Cook toast at 450°F for 2 1/2 minutes then watch for your preferred doneness.
Do you pre-heat a toaster oven?
Pre-heating is not required. If you want the appliance at the temperature for baking or cooking then think of it like a conventional oven and preheat it.
Wrapping Up: Do I Need a Toaster Oven
If you have a small kitchen or limited counter space, is perfect as it is compact and versatile. It can toast bread, bake cookies, and even roast small portions of meat or vegetables.
A toaster oven is more energy-efficient compared to a traditional oven, making it a cost-effective option for those who want to save on their electricity bills.
If you rarely cook or have limited use for an oven, it may not be necessary to invest in a toaster oven. Consider your lifestyle and cooking needs before making a decision.
Ultimately, a toaster oven can be a convenient and practical appliance for those who enjoy baking and cooking in small quantities.
One-Pot Cooking Rocks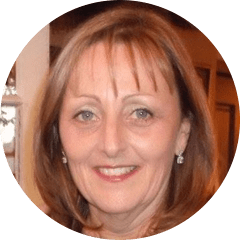 Michelle – Author
Hi, I'm Michelle the founder, owner, author, and editor of OvenSpot. My passion for one-pot cooking commenced when I was working to prepare cafeteria lunches for school students. I am now on a mission to assist you in choosing the cooking pot or appliance you will use every day. As well as in-depth information to assist you in using and caring for your cookware and appliances.
Questions? Reach out to Michelle at [email protected]