Microwave Pressure Cookers: Everything You Need to Know
Smaller than the original pressure cookers, the microwave pressure cooker stores and cleans easier than the original. Microwave pressure cookers do the bulk of the cooking behind the microwave door. This puts some distance between you and the pressure in the cooker.
Are microwave pressure cookers any good? Microwave pressure cookers include a few advantages over the original pressure cooker, such as easier storage and better safety. Many consider the microwave pressure cooker the best way for instantaneous rice, beans, and vegetables.
If you'd like to learn more about microwave pressure cookers, keep reading because we will cover this subject in depth.
Disclaimer: I earn from qualifying purchases on my website as an Amazon Associate. If you purchase through links from this website, I may get a small share of the sale from Amazon and other similar affiliate programs.
How Do Microwave Pressure Cookers Differ?
Unlike other pressure cookers, a microwave pressure cooker will start cooking your food the moment you turn it on. Not only does this save time, but it saves on energy costs. Pressure cookers already had a reputation for fast cooking, but microwave pressure cookers can cook food even faster. Regular pressure cookers do a good job of preserving nutrients, but the microwave pressure cooker preserves nutrients even better.
Typical pressure cookers differ from microwave pressure cookers in that they don't need a gas stove or electric heat to cook your food. In addition, microwave pressure cookers consist of heavy-duty plastic. Manufacturers made traditional pressure cookers with steel or aluminum.
The Cooking Time of the Microwave Pressure Cooker
Microwave pressure cookers can cook food much faster than the regular pressure cooker. It cooks faster because the food cooks from the inside. The heat from the microwave penetrates through the plastic body of your pressure cooker to generate heat from the inside of the food.
Using a microwave pressure cooker offers a special advantage that allows for the heat to distribute evenly throughout the cooker. In a microwave by itself, open containers often fail to heat evenly.
That never turns into a problem with microwave pressure cookers. The steam under pressure surrounds the food and because it can't escape from the container, it cooks the food. Steam from inside the cooker heats up rapidly.
How flavorful and tender the food becomes will depend on the pressure reached within the cooker. In addition, microwave pressure cookers have a reputation for taking half the time of a normal pressure cooker.
Are Microwave Pressure Cookers Safe?
Unlike their traditional counterpart, microwave pressure cookers don't reach the same level as PSI. While a normal pressure cooker can hit 15 PSI, the microwave pressure cooker only reaches 4 PSI. That shows you a huge difference in terms of the pressure in the container.
With a much lower PSI, you may still want to exercise caution, but you don't have to worry as much about this pressure cooker as a regular one.
You have an advantage of a pressure cooker with a lower PSI. Not only does this improve safety, but it boils the water much faster. As the pressure in the container increases, the boiling point of the water increases well to 248 degrees Fahrenheit from its normal 212 degrees Fahrenheit.
Advantages of a Microwave Pressure Cooker
Cooks food faster
Lifetime warranty, depending on the brand
Less dangerous than regular pressure cookers
Only need a microwave to get started
Even heat distribution is better than in a microwave
It doesn't use reactive metals like aluminum or steel with the food
Easy storage because of its compact size
Preserves the nutrients better than normal pressure cookers
Disadvantages of a Microwave Pressure Cooker
Doesn't reach as high of a PSI
Small containers and not as much space for food
Not a good choice for a large group of people
Costs about the same as a regular pressure cooker
Must choose from a reputable and quality brand
What Materials Are Microwave Pressure Cookers Made Of
Microwave pressure cookers are typically made of materials that are microwave-safe and can handle the high temperatures and pressures associated with pressure cooking. The most common materials include:
Plastic: Many microwave pressure cookers are made of heat-resistant, microwave-safe plastic like BPA-free polypropylene. This type of plastic can withstand high temperatures inside a microwave without melting or releasing harmful chemicals.
Silicone: Some parts of microwave pressure cookers, such as seals and gaskets, might be made of silicone. Silicone is heat-resistant, flexible, and creates a good seal, which is important for maintaining pressure inside the cooker.
Stainless Steel: While less common due to concerns about microwaving metal, some microwave pressure cookers may include parts made of stainless steel. These parts are typically designed in a way that they don't cause issues in the microwave.
Ceramic or Glass: Some microwave pressure cookers may be made of microwave-safe ceramic or glass, though these are less common due to the risk of breakage and the weight of the materials.
Remember, not all materials that look microwave-safe are indeed safe to use in the microwave. Always check the user manual or the manufacturer's guidelines to ensure the cooker is safe for microwave use.
Use a Non-BPA Microwave Pressure Cooker
To be safe, you must choose a microwave pressure cooker that indicates itself as a non-BPA container. Microwaving plastics can lead to BPAs seeping into your foods.
You don't want a harmful dose of BPAs because researchers have linked microwaving plastics with cancer. Non-BPA containers don't pose a risk, however. Heated plastic, in general, can cause this, and you should avoid using plastic that has worn down for the same reason.
Plastic Prone to Nicks?
You do have another problem with a microwave pressure cooker. Because they consist of plastic, they may not rust or corrode, but they do have a proneness to nicks and scratches over time. That can become a serious problem because pressure cookers must hold in the pressure. You can't use this pressure cooker safely if it does have a nick on it. You will have to replace it.
Like with regular pressure cookers, you still need to exercise caution. Never use a damaged device. While it does use lower PSI, these cookers can still explode. If they explode, it will send scalding, hot steam in every direction.
The Small Size
This pressure cooker stores easily enough, but it can only hold up to 2 to 2 1/2 quarts of food. That doesn't give you much space to work with in comparison to the larger pressure cookers, which can hold 6 quarts or more. On the one hand, you can find budget microwave pressure cookers that don't cost much at all, but on the higher end of the price spectrum, they cost as much as a normal pressure cooker.
Common Safety Features
Like regular ones, your microwave pressure cooker includes several safety features to keep you protected during its use. The possible safety features include:
Gasket offset device
Visual pressure indicator
Primary safety device
Mesh
Edge lock mechanism
Secondary safety device to integrate with the VPI
This should show you that they take safety as seriously with microwave pressure cookers as they do with normal pressure cookers. Some people fear that they don't offer the same safety, but as long as you buy with a reputable brand, like with the traditional cooker, you will stay safe.
How do You Know When a Microwave Pressure Cooker Reaches its PSI
Microwave pressure cookers are a little different from stovetop pressure cookers. Stovetop pressure cookers often have a gauge that shows the internal pressure, measured in pounds per square inch (PSI).
Microwave pressure cookers, typically don't have a PSI gauge. Instead, they have a pressure release valve that begins to release steam once a certain pressure level is reached.
This is usually indicated by a steady stream of steam coming out of the valve or a specific sound (like a whistle or a click) the cooker makes when the pressure is at the desired level.
The instructions that come with your specific microwave pressure cooker should provide details about how to determine when the cooker has reached its intended pressure.
If you're not sure, I recommend referring to the user manual or contacting the manufacturer for more specific instructions for your model.
Why Should You Use a Microwave Pressure Cooker
I have highlighted a lot of things here, but I haven't shown you why you would want a microwave pressure cooker over the traditional one.
With a microwave pressure cooker, you cut the heat time in half in comparison to traditional pressure cookers. That leads to significant energy savings and keeps you productive throughout the day.
A lot of people buy the traditional cooker and use it because it cooks food so quickly. Using a microwave pressure cooker, you will cook the food even faster. You also don't have to worry about standing time or stirring the food with a microwave pressure cooker, which you would have to worry about with a microwave.
Microwave pressure cookers haven't been on the market for long, which makes it a new realm. What many people like about the microwave pressure cooker comes from how you can cook foods without a rubbery texture, which has commonly become associated with microwaved food.
A lot of people chose the traditional pressure cooker over the microwave's speed because they don't like the texture. This microwave pressure cooker eliminates that rubbery texture.
Who This Pressure Cooker Wasn't Made For
Many people, will see how the microwave pressure cooker usually costs the same as the traditional pressure cooker, and they won't find it worth that cost.
Since this technology is newer, some people will be slow to adopt it because it doesn't feel as safe. If you buy low-budget microwave pressure cookers, they, in fact, may not give you the safety that you desire.
Anyone who believes in safety may want to stick with the regular pressure cooker because it is tried and true. A beginner to pressure cookers may also want to go with a more traditional one because it is easier to learn.
With any pressure cooker, you should always consult the owner's manual to learn what you can and cannot do with the device. Like with traditional pressure cookers, never fill them more than 2/3 full because the steam still needs an exit point.
You do still have merits with the traditional pressure cooker, which means that this device won't overtake it. However, it will likely serve a market that wants to cook foods faster than a normal pressure cooker can do. The size limitations, however, will forever hold it back from becoming the new pressure cooker because it won't work for large groups or dinner parties.
What Other Types of Pressure Cookers Exist?
Several types of pressure cookers exist, and by understanding the different types, you can figure out which one you want. Outside of the microwave pressure cookers, you have other types, such as:
Electric pressure cooker
Gas pressure cooker
Single-purpose pressure cooker
Multi-purpose pressure cooker
Microwave pressure cooker
Each of these choices has its own advantages, but we would always advise that you pick a new model. The newer pressure cooker models have more safety features than the ones of the past, which had an infamous reputation for exploding.
What Foods Can You Cook in a Microwave Pressure Cooker?
You can cook a variety of foods in the microwave pressure cooker, which includes soups, side dishes, desserts, and main meals. Some of the excellent recipes for the microwave pressure cooker that we would recommend include:
Lemon and basil chicken
Chicken Parmesan meatballs
Cajun red beans
Shredded chicken nachos
Black bean soup
Beef and broccoli
Teriyaki Chicken
Microwave Pressure Cooker: What to Understand
Because the microwave pressure cooker doesn't use 15 PSI like the traditional devices, you will want to find microwave pressure cooker-specific recipes.
Remember: Microwave pressure cookers don't build up as much PSI, and they only go to 4 PSI. That may look small, but they still have the potential to explode.
Because it will only reach 4 PSI, you need to have pressure cooker recipes of a different kind. Most of the pressure cooker recipes for a traditional pressure cooker will require you to reach 15 PSI because that has become standard.
Learn how to use a microwave pressure cooker
Do's and Don'ts of Microwave Pressure Cookers
Do not use the microwave pressure cooker in anything but the microwave. They only designed this device for the microwave. You should not place a microwave pressure cooker in a convection oven or a regular oven.
For faster and more thorough cooking, cut the meats and vegetables into smaller pieces. This ensures that the food cooks all the way through. Beware of starchy foods because, like with the traditional pressure cooker, it can clog the safety mechanism and cause an explosion. This means do not cook spaghetti, macaroni, cereals, noodles, or split peas.
Like with a regular pressure cooker, don't force the cooker open. Modern technology nowadays has made it next to impossible to open them, but you still shouldn't try it because it could lead to an explosion. Also, don't open the pressure cooker inside the microwave.
Do sear the meat before you put it in the pressure cooker. This will fill it with flavor when finished cooking in the device.
Smaller than the original pressure cookers, the microwave pressure cooker stores and cleans easier than the original. Microwave pressure cookers do the bulk of the cooking behind the microwave door. This puts some distance between you and the pressure in the cooker.
Are microwave pressure cookers any good? Microwave pressure cookers include a few advantages over the original pressure cooker, such as easier storage and better safety. Many consider the microwave pressure cooker the best way for instantaneous rice, beans, and vegetables.
Try It Before You Judge
Many people have looked at the microwave pressure cooker and thought of it as a half-baked idea that would never work. QVC has sold close to 100,000 microwave pressure cookers, which gives you a testament to their rising popularity. You may want to try some corn on the cob in the microwave pressure cooker. Many people have said that corn on the cob has more flavor in the pressure cooker than if you simply boiled it.
Check out my in-depth article covering the Best Microwave Pressure Cookers
Final Thoughts – Microwave Pressure Cookers
The microwave pressure cooker may not be the choice for everyone, but many people who have tried it liked it. It works well, and you have the option to purchase one from respected cookware manufacturers. Like Tupperware, it has been a leading cookware innovator for decades.
As with the pressure cooker, the microwave cooker takes the benefits of speedy cooking and improves upon it. At the same time, the food tastes great!
Resource: Convection Microwave vs Toaster Oven
One-Pot Cooking Rocks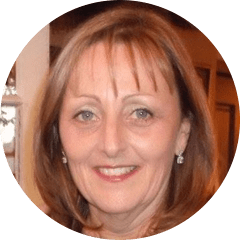 Michelle
Hi, I'm Michelle, the founder, owner, author, and editor of OvenSpot. My passion for one-pot cooking commenced when I was working to prepare cafeteria lunches for school students. I am now on a mission to assist you in choosing the cooking pot or appliance you will use daily. As well as in-depth information to assist you in using and caring for your cookware and appliances.
Questions? Reach out to Michelle at [email protected]