Rice Cooker vs Crock Pot: The Difference Between
Are you struggling to choose between a rice cooker and a crockpot for your kitchen? With all of the appliances available out there, it's important to know the differences between them to choose the best one for you.
Rice cookers are known for cooking up all kinds of delicious rice dishes, but they're also capable of cooking lentils, fish, and even steamed dumplings. Some rice cookers have additional cook times and settings, but most can whip up a meal quickly and efficiently.
Crockpots, on the other hand, are known as slow cookers and are ideal for stews, soups, chili, and casseroles that take a few hours to simmer at low temperatures until cooked.
Let's dive further into these differences between both appliances:
Types of dishes
Cook time
Cooking modes
Food quantity
Ease of use
Differences Between a Rice Cooker and a Crockpot
One-pot meals can be prepared with both of these tools and are a great addition to any chef's kitchen, but if you only have the budget for one type, which do you choose? In this article, we are going to outline the main differences between a rice cooker and a crockpot so you can make the best-informed decision.
When deciding between the two, you will need to consider:
The types of dishes you'd like to prepare
How much time do you have to cook
Your preferred cooking modes
How much food do you want to cook
We will also look at the features of both options and how to use each of them.
Types of Dishes
The main thing to consider when deciding between a rice cooker or a crockpot is what types of dishes you cook the most. Not all dishes are created equal, and both of these kitchen appliances expertly cook certain dishes over others.
Rice Cooker
If you eat an abundance of rice, a rice cooker may be the no-brainer choice for your kitchen. Luckily, you can also use a rice cooker to prepare grains, lentils, hard-boiled eggs, steamed fish, oatmeal, dumplings, and steamed vegetables.
A pot roast could be difficult but there are so many recipes you can cook in an electric rice cooker it could be forgiven. Learn how to season rice in a rice cooker with my article Season rice in a rice cooker.
Crockpot
A crockpot is best for people who cook a lot of beans, pot roasts, casseroles, braised chicken, bread, fudge, cakes, chili, porridge, roast meat, whole chicken, and soup.
If you've ever thoroughly enjoyed moist, pull-apart pork roast or a flavor-packed stew, then a crockpot would be perfect for you.
This is also the perfect pot if you like to experiment and mix different foods. You can create unique stews easily, let the crockpot do most of the work for you, and then return to a hearty, warm, and delicious meal. My favorite slow cooker recipes.
Cook Time
Cook time is a major difference and an important factor to consider, especially for those who have a busy schedule or for those who prefer to dedicate ample time to meal prepping. Both rice cookers and crockpots vary greatly in their cooking times.
Rice Cooker
A rice cooker is known for developing easy meals quickly at a high temperature. Depending on the recipe, you can have a meal whipped up in 30 minutes to two hours.
A rice cooker is also very convenient when timing yourself in the kitchen, as modern versions come with a timer setting. This means you can set it and leave it. Most rice cookers also get very hot very quickly for a meal that can be ready in a jiff if you are in a hurry.
If you are the type of chef who doesn't like to plan and chooses what to cook on a whim, a rice cooker will be perfect for any last-minute, quick, and easy meals.
Crockpot
A crockpot is the complete opposite of a rice cooker when it comes to cooking time. It is alternatively called a slow cooker for a reason – the average cooking time is two to eight hours.
A crockpot is perfect if you want to throw a lot of ingredients into a pot and let it simmer for hours while you are at work. Once you arrive home, you'll have a tender, delicious, hot meal waiting for you. Crockpots also come with a timer setting so that when you are away, you don't have to worry about burning your food or causing a fire.
Cooking Modes
Both a rice cooker and a crockpot have different cooking modes. This can sometimes be confusing at first when you're trying to decide which mode to use when cooking different types of food.
Rice Cooker
The type of rice cooker will determine how simple or complex its cooking modes are.
Your basic rice cooker will only have an on-and-off switch and will automatically turn off when the rice is ready. Some are more complicated and have modes for different types of rice, such as long-grain white rice, short-grain white rice, brown rice, and even "GABA" brown rice. While other rice cookers even have modes such as steam, cake baking, porridge, and slow-cooking options for soups and yogurts.
Crockpot
Crockpots usually have three main settings: low, high, and warm, with temperatures ranging from 175℉ to 215℉.
For large roasts, use the low or high setting. For lean proteins such as pork loin, thighs, or chicken breasts, use the low setting. For stews and soups, you can either use the low or high setting. If your meal is already cooked and you just need to keep it warm for a party, use the warm setting.
If you are using the crockpot to slow-cook a meal all day for eight hours, it's best to use the low or medium setting. If you need to heat something more quickly, you can use the high setting, but remember that crockpots make the best meals while cooking slowly. For example, a delicious tender pork roast is best after cooking on low for eight hours.
Food Quantity
Considering how much food you normally cook will help you decide whether to purchase a rice cooker or crockpot.
Rice Cooker
If you are a single person who likes to cook one-time meals, a rice cooker would be a great addition to your kitchen. It usually cooks smaller portions, although you can also purchase different-sized rice cookers.
Crockpot
Crockpots are great for cooking an abundance of food. If you cook for a big family or like to snack on leftovers, a crockpot could be perfect for you.
Features
If you are still stuck on whether or not you should get a rice cooker or crockpot, consider the unique features of each.
Rice Cooker
One of the best features of a rice cooker is that you can easily cook any type of rice you can think of, white fluffy rice is hard to beat as an accompaniment to any meal.
Most rice cookers also come with a steamer basket so you can steam things like seafood, dumplings, and healthy vegetables all with the press of a button. The timer setting is a great rice cooker feature as you can set it to and walk away. When you return voila! You have a conveniently prepared meal.
If you are on a tight budget, you can purchase a very cheap, simple rice cooker. Conversely, some pricier rice cookers come with multiple settings and ways to cook all types of foods.
Rice cookers are an amazing asset if you do not have access to a normal stove top. So, if you are living in a dorm or hotel, a rice cooker is perfect for creating a hot, simple meal.
Crockpot
The coolest feature of a crockpot is the ability to create a massive number of diverse recipes. There are thick cookbooks catered only to things you can make in a crockpot. You can even use your imagination and throw in random ingredients to see if you can invent your own unique dish.
With the timer and settings available, crockpots are perfect for flexibility, simplicity, and ease in the kitchen. Toss in your favorite ingredients, put them on a low heat setting all day, and then return home to a ready-made meal.
Crockpot, or slow cooking and rice cooking features can also be found on a multi-cooker like the Instant Pot Duo. Electric pressure cooker pots like this negate the need for a dedicated rice cooker or programmable slow cooker.
Rice Cooker vs Slow Cooker: Comparison Table
| | Rice Cooker | Crock Pot |
| --- | --- | --- |
| Casing | metal with a heating element | metal with a heating element |
| Inner Pot | stainless steel | ceramic pot |
| Glass Lid | yes | yes |
| Basic Cooking Functions | on & off | low & high |
| Warm Functions | keep warm | keep warm |
| Cooking Process | higher temperatures | lower temperatures |
| Performance | A rice cooker provides higher heat that brings the content to a boil quickly | uses low and even heat over a long period of time or a higher – 6/8 hours. Or; a setting to be used over a shorter period of time – 4 hours |
| Warm Functions | keep warm | keep warm |
| Size Range | domestic use 3-cups to 14 cups | 1-quart to 10-quart |
| Lifespan | 4-8 years of regular to heavy use | 4-8 years of regular to heavy use |
| Price | cheap to high end | cheap to high end |
Rice Cooker vs Crock Pot Comparison Table
How to Use Each Appliance
Before buying any appliance, it is important to understand how to use it.
Using a Rice Cooker
To use a rice cooker, you will first need to rinse the rice then use a one-to-one rice-to-water ratio (unless your rice's instructions say differently). Also, be aware that rice cookers come with their own measuring cups, these cups do not measure the same as a standard US Imperial cup measurement. A rice cooker cup measurement is 180 ml or 3/4 of a cup.
Rice to Water Ratio: 1 cup of rice to 2 cups of water
Put all of the ingredients in the rice cooker and press start. Some rice cookers have more settings and timers to choose from, especially if you are cooking something other than rice.
The intense steam makes it the perfect small kitchen appliance for preparing food items like vegetables or dumplings, simply add 2-3 cups of water, put the ingredients in the steamer basket, and click the start button.
Start cooking with your rice cooker quickly with how to use a Black and Decker Rice Cooker!
Using a Crockpot
The first step in using a crockpot is to fill it with all the ingredients in your recipe. It should be more than halfway full to correctly operate, but no more than 2/3 of the way full.
Next, you need to choose your setting and timer on the control panel depending on how long you want to cook your meal and what the recipe calls for. High settings are ideal for quicker cooking times and the low setting is best for all-day cooking. The medium setting is ideal to keep things warm or reheat food.
Finally, you wait for the crockpot to cook your meal.
FAQs
Can a crock pot work as a rice cooker?
Yes, using the correct ratio of rice to water along with the low-temperature setting on a crock pot you can cook rice.
How long does rice take to cook in a slow cooker?
Slow cooker rice will take 2 to 2 1/2 hours. Do not be tempted to open the lid too often as this will affect the cooking time. Steam will be released and the liquid will have to reach cooking temperature again.
How long does it take to cook rice in a rice cooker?
1 cup of rice to 2 cups of water takes 25 minutes in a 3-cup manual rice cooker. Times will vary between cookers and the amount of rice to be cooked. Learn more about rice cooking times in how long rice takes to cook in a rice cooker.
Which Is Better Rice Cooker or Crock Pot?
To make the right choice when it comes down to it, the most important thing to consider when choosing between a rice cooker and a crockpot is what types of food you plan to cook. A crockpot will allow you to cook a larger variety of food, but a rice cooker will allow you to cook meals faster if necessary.
Storage space may also be a consideration, if so consider a multi-function cooker that carries out the functions of a rice cooker, slow cooker, pressure cooker, yogurt maker, and more.
Take a deep dive with me into what can a multi-cooker do to find out if this appliance would suit you better. Then follow up with are multi-cookers any good?
Don't have a rice cooker or slow cooker but you do have a Dutch oven? This cooking pot is a different type of slow cooker, in fact, it is the original slow cooker. It is also a great way to cook rice, perfect rice every time.
These articles a packed full of information about the different ways to use a Dutch oven for cooking rice and tough cuts of meat using conventional methods and without purchasing different appliances.
One-Pot Cooking Rocks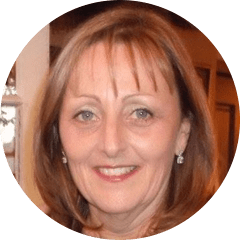 Michelle – Author
Hi, I'm Michelle the founder, owner, author, and editor of OvenSpot. My passion for one-pot cooking commenced when I was working to prepare cafeteria lunches for school students. I am now on a mission to assist you in choosing the cooking pot or appliance you will use every day. As well as in-depth information to assist you in using and caring for your cookware and appliances.
Questions? Reach out to Michelle at [email protected]