Slow Cooker vs Stove Top Cooking
If you're interested in getting the most out of whatever heating element you need for slow cooking your meals, then you'll wonder which would win in a matchup: slow cooker vs stove top!
A slow cooker is better than a stove top in terms of energy conservation, usually only using up a fraction of the wattage that an electric stove does. However, in terms of meal variety and user control over the heat they cook over, a stovetop is typically better than a slow cooker since it allows the cooker full control over the timing and crisping of a meal.
In this article, I'll cover everything you need to know about slow cookers and stovetops. Including the benefits and disadvantages of each, the best recipes for each, and even some frequently asked questions relating to the topic!
Disclaimer: As an Amazon Associate I earn from qualifying purchases on my website. If you make a purchase through links from this website, I may get a small share of the sale from Amazon and other similar affiliate programs.
The Slow Cooker
The first method of cooking we'll look at is the slow cooker! A slow cooker is a type of automatic cooking appliance with a control panel. This allows you to set a timer, incorporate ingredients, and forget about the dish until the cooking process finishes. At that point, you should have a tasty meal, and the warm setting kicks in until you are ready to serve.
When searching out a good slow-cooker recipe, you'd be surprised to find how versatile the device is. Capable of cooking desserts like brownies, meals including beef stew and soup, or even cooking a whole chicken, the slow cooker is certainly impressive.
Let's go over the benefits and disadvantages of a slow cooker to see how it stacks up against its rival, the stovetop method of cooking!
Benefits of a Slow Cooker
The following is a list of everything that might tempt you to use a slow cooker instead of a stove top as you prepare your slow-cooked meal!
Timing Feature
By far one of the best features of the slow cooker is the ability to place your food in your programmable slow cooker, set a timer, and leave the area. A slow cooker will typically gradually apply heat until a meal is thoroughly cooked, at which point you can return and enjoy your meal without having to watch the process!
Energy Efficiency
A slow cooker uses up only a small amount of electricity, even when left on for hours when compared to how much an electric stove top uses up. This all counts toward your electric bill, so using a crock pot or other type of slow cooker is definitely cheaper than your stove!
Less Chance of Burning
Because most slow cookers utilize a gradual, even distribution of heat through steam, it is very unlikely that any meal will burn while in a slow cooker. This does not mean that burning anything in a slow cooker is impossible, but if you're utilizing your slow cooker's low setting, it is pretty hard to ruin the food!
Easily Cleaned
Most slow cookers come with a removable lining (pot), which means that once your meal is complete, pretty much all you have to do is wash what amounts to one metal pot. If fishing the meal out of the crockpot was messy, the most cleanup you would have to do beyond this is simply wiping off the exterior of the machine.
Design Variety
Slow cookers come in several different brands to find the one that best suits your needs. For example, you can use a multi-function slow cooker that has WiFi settings, or a digital slow cooker, which comes with a wide variety of heating options beyond just steam.
Electric slow cooking is not exclusive to slow cooker models, you can use electric pressure cookers like your Instant Pot or even a rice cooker.
Capable of Travel
Many types of slow cookers not only can be used to keep prepared food warm but also come with a glass lid. Along with handy handles and a locking lid so that you can transport your meals on the go!
Disadvantages of a Slow Cooker
A slow cooker is pretty great, but that doesn't mean it comes without its downsides. Check out the list of these disadvantages below to see if they're something you would put up with over a stove top!
Fewer Meal Options
A slow cooker is made to distribute heat slowly. This means that while it is possible to steam veggies, it isn't possible to crisp things like onions or even meat to a nice golden brown, as sauteing must be done over fast, intense heat.
Longer Cooking Times
Crock pots and other slow cookers are not meant to be finished quickly. While this is great for meal elements like sauces, soups, chilis, or even some proteins, it does mean that you may sometimes have to wait up to 12 hours, at most, before your food is done cooking.
Less Freedom
For some, the joy of preparing a meal comes from the ability to adjust the heat on the go. If you're frying onions, for example, turning the heat down once they're a nice brown and adding in chicken on a lower heat can be efficient and enjoyable. Yet with a slow cooker, meals must be gradually cooked on one of the limited heat settings.
Resource: Benefits of Slow Cookers: 10 Reasons to Use Them
The Stove Top
Now that we've given the slow cooker time to shine, let's examine its rival, the stovetop! A stovetop is often readily installed in your home and can come in either electric or gas configurations. It is a hands-on approach to cooking favored by most restaurants!
Let's take a look at everything that is wonderful about cooking on the stovetop, as well as a few of its less appealing traits, to compare its uses to those of the slow cooker.
Benefits of a Stove Top
Below are all the possible reasons to celebrate cooking on a stovetop!
Controlled Heating
A stovetop offers much more control over a dish's heating with its hands-on applications. For this reason, most restaurant chefs prefer crisping their ingredients over the stove instead of having to bake or slow-cook their elements.
Quick Meals
As stated above, meals prepared in a slow cooker are just that: slow! There are very few recipes to use in a slow cooker that doesn't take, on the high heat setting, at least 15 minutes. However, with a frying pan on the stove top, frying something like an egg or a pancake can take as few as 5 minutes!
Slow Cooked Meals
By adjusting your cooking methods slow cooker recipes can be adapted for cooking in a Dutch oven which is the original slow cooker used on a cooktop. You don't need as much liquid using a low temperature and the cooking time required this method is a great way to prepare slow cooker meals, hearty stews even a family favorite pot roast.
Disadvantages of a Stove Top
Though their disadvantages aren't always shared, it is true that the stovetop is no closer to perfect than the slow cooker. Let's take a look at the possible reasons you might hesitate before choosing a stovetop over a slow cooker!
More Difficult Cleanup
Stovetops can be one of the messiest areas in the whole house to clean up. They are often in a prime location for spills, splatters, and burnt food residue to collect. Gas stoves often have iron pieces that must be removed and specialty cleaners that must be used to really cleanse the area.
Must Be Watched
When you prepare food on a stove, the control of heat in any dish is a skill that must be learned and utilized. Basically, you have to babysit food that is being prepared on the stove, since the adjustment of heat is not automatic like it is in a slow cooker. The chances of burning or drying out your dish without a timer are much higher!
Higher Energy Cost
As stated above, a stove top does use up more electricity than a crockpot or slow cooker might, ultimately costing you more on your electricity bill.
Not Fit For Travel
Obviously, most stove tops are installed directly into the house or apartment you live in, meaning they can't exactly go with you and keep your meal warm when you need to travel with it. In this case, you may wind up needing to purchase a crockpot even if your meal is initially prepared on the stove!
Does a Crock Pot or Stove Use More Electricity?
According to Conserve Energy Future.com, a typical crockpot only uses around 1.2 kWh of energy over an hour, while electric stovetops are known to use 3 kWh; therefore, a stove uses more energy than the average crockpot!
Slow Cooker vs Stove Top Energy Consumption Costs
Slow Cooker
Pressure Cooker
Microwave
Oven
Electric Stovetop
Conventional
Oven
Usage
Time
6 hours daily
6 hours daily
6 hours daily
6 hours daily
6 hours daily
Appliance
Wattage
120 watts
1,000 watts
1700 watts
3,000 watts
3,500 watts
Daily
Consumption
0.72 kWh
6 kWh
10.2 kWh
18 kWh
21 kWh
Annual
Energy
Consumption
112.32 kWh
936 kWh
1,591.2 kWh
2,808 kWh
3276 kWh
Annual Running
Cost of Appliances
(Usage Rate 0.20 cents
per kWh)
$22.46
$187.20
$318.24
$561.60
$655.20
Energy Efficiency Appliance Comparison Chart
Slow Cooker and Stove Top Cooking Time Conversion Chart
| Slow Cooker on Low Setting 200°F | Slow Cooker on High Setting 300°F | Conventional Oven or Stovetop Slow Cooking |
| --- | --- | --- |
| 4 – 6 hours | 1 1/2 – 2 1/2 hours | 15 – 30 minutes |
| 6 – 8 hours | 2 – 3 hours | 35 – 45 minutes |
| 8 – 12 hours | 4 – 6 hours | 50 minutes to 3 hours |
Conversion Table for Slow Cooking and Traditional Cooking Times
Check out more about How to Convert Slow Cooker Times and get your Free Printable Download while you are there.
What is the best slow cooker?
I use my Crock-Pot Express 6 Quart Multi Cooker and my Crock-Pot slow cooker with a built-in saute function.
According to the Good House Keeping test kitchen, these are some of the best modern slow cookers on the market today.
Wondering whether you should buy a slow cooker these pros and cons will help you decide whether Slow Cookers are Worth It.
FAQs
Below are some frequently asked questions related to the matchup of slow cooker vs stove top!
Is a slow cooker better than a stove?
In terms of energy conservation, a crockpot or slow cooker conserves less than half the energy an electric stove might; however, in terms of freedom, while cooking and control over the simmering of your dish, the stovetop is better. Learn how to slow cook without a slow cooker.
What can replace a slow cooker?
Electric stoves using a Dutch oven, casserole dish, or stainless steel pot with a well-fitting lid using a lower temperature over a long period of time are similar to the slow-cooker setting.
My in-depth article gives you a closer look at what you can use instead of a slow cooker.
What is the most economical way to cook?
The most economical way to cook in terms of saving energy is the crockpot, followed by the stovetop and oven, which are, in turn, followed by the microwave. My article is Slow Cookers Energy Efficient deep dives into energy efficiency.
Why slow cooker is healthy?
A slow cooker's greatest health benefits come from its ability to kill bacteria through its slow, direct heat and steam use. My article slow cookers healthy uncovers the health and safety of slow cookers.
Can you use your stovetop as a slow cooker?
There are some dishes that can be prepared on the stovetop similar to the way they are prepared in a slow cooker. It is important to remember that even when using covered dishes and reducing your stovetop to low heat, there is always a chance that the meal will burn if not checked regularly.
If you want to use this method of cooking my article can you use a Dutch oven as a slow cooker gives you some tips on how to successfully slow cook your favorite recipes on the stovetop.
Wrapping Up: Slow Cooker Vs Stove Top
So which one is better – a stove top or a slow cooker? Well, it honestly depends on what you need from your kitchen appliances!
For home cooks that frequently entertain or cook large meals for their family, then a stove top might be the better investment. If you prefer easier clean-up, fewer energy costs, and the ability to "set it and forget it", then go with the slow cooker.
Both appliances have their own unique benefits and drawbacks, so it ultimately comes down to personal preference! No matter what you choose, cooking delicious meals at home is always a rewarding experience.
One-Pot Cooking Rocks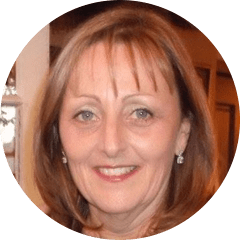 Michelle – Author
Hi, I'm Michelle the founder, owner, author, and editor of OvenSpot. My passion for one-pot cooking commenced when I was working to prepare cafeteria lunches for school students. I am now on a mission to assist you in choosing the cooking pot or appliance you will use every day. As well as in-depth information to assist you in using and caring for your cookware and appliances.
Questions? Reach out to Michelle at [email protected]