9 Best Pressure Cookers for Sterilization
Firstly, can you use a pressure cooker to sterilize? Believe it or not, pressure cookers serve as a tool for mushroom cultivators in that they can sterilize the substance layer for growing mushrooms, known as the substrate. It can sterilize large amounts of substrates too.
You need to kill the micro-organisms living in the substrate with a pressure cooker because they can contaminate your mushrooms, making them inedible. Pressure cookers might only reach 7 PSI (Pounds Per Square Inch), but they build enough heat to kill off anything that could contaminate your mushrooms.
As a general rule of thumb, however, you want a pressure cooker to reach 15 PSI to fully sterilize the layer for growing mushrooms. That's the purpose of the pressure to sterilize the substrate to prevent contamination during the growth.
After pressure cooking, before you open the jars, first let them cool down because this ensures the quality of the sterilizing and keeps the jar from experiencing rapid temperature changes that can cause thermal shock, resulting in broken jars.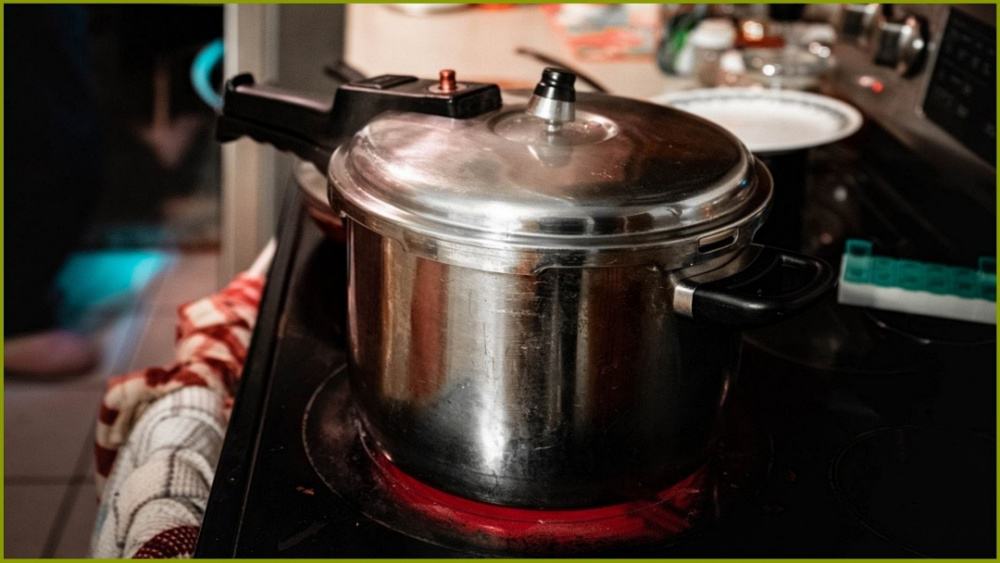 Disclaimer: As an Amazon Associate I earn from qualifying purchases on my website. If you make a purchase through links from this website, I may get a small share of the sale from Amazon and other similar affiliate programs.
We're going to look at the best pressure cookers for sterilization, but first, let's learn a few things about them.
Expert Tip: Always read the instructions before handling a pressure cooker. The incorrect usage of a pressure cooker can lead to explosions. Nowadays, they have more safety features, but people have died or been maimed because of them.
How Long Do You Need to Sterilize?
How long do you need to sterilize substrates? The sterilization time depends on the substrate used. Agar and grain require a pressure of 15 PSI. Having this much PSI kills off the contamination and reduces the risk that you will waste your time. Here's a general list calculated at 15 PSI for the sterilization times, depending on the substrate:
| Pros | Cons |
| --- | --- |
| Liquid agar solution | 45 minutes |
| Quart-sized grain jars | 1 hour and 30 minutes |
| Large 5-pound grain bags | 2 hours |
| Large 5-pound sawdust | 2 hours and 30 minutes |
Keep in mind, that this serves as a general guide because the sterilization time depends on the size of your pressure cooker and how you stacked the bags. You don't start the timer until the pressure cooker reaches fullness. Wait until the pressure cooker reaches 15 PSI before you begin the timer.
Some people have talked about using an autoclave, but an autoclave is basically an expensive pressure cooker used for sterilizing substrates.
What Else Can You Sterilize in a Pressure Cooker?
Preparing substrate for growing mushrooms is not the only type of sterilization that can be carried out in pressure cookers. In fact, pressure cooking for sterilization is quick and easy and you end up with little to no mess to clean up.
Sterilizing glass jars for sauces, jam, chutney, nut butter, homemade milk, yogurt as well as any of your favorite recipes. We all understand that storing food in clean sterilized glass jars and bottles is more hygienic than any other type of storage container.
Tip: Always ensure that any item you want to sterilize in a pressure cooker can withstand the process. Also, ensure it can be placed inside a pressure cooker – check manufacturers' instructions for both.
9 Best Pressure Cookers for Sterilization
All American Canner Pressure Cooker
Many have long considered the All-American brand the best in the industry. This tool offers a much-needed precision that you would find valuable for sterilization. You have settings that include 5 PSI, 10 PSI, and 15 PSI, which come in handy. The professional quality extra heavy-duty cast aluminum construction provides you with fast and even heat distribution throughout the pressure cooker.
You can hold approximately seven pints in this pressure cooker. Before you use this pressure cooker, however, All American doesn't recommend that you use their pressure cookers on glass top stoves before checking with the manufacturer. The brand continues by saying that you do this at your own risk. You don't want to scratch the surface or break it.
One person's only regret with this pressure cooker came from how they wished that they had bought a larger size. The company has a reputation for strong customer service, and if you experience problems with your pressure cooker, one call can resolve things quickly.
| Pros | Cons |
| --- | --- |
| Having multiple PSI settings come in handy | This pressure cooker is expensive |
| Wonderful craftsmanship | Reports of the lid not fitting correctly |
| Dedicated customer support | Takes longer to heat than other pots |
| Heavy-duty reliable pressure cooker | |
| Lasts for years after purchasing | |
| Made in the USA | |
Pros and Cons of the All American Canner Pressure Cooker
Hailing from the T-Fal Pressure Cooker, you can choose from 5 PSI, 10 PSI, or 15 PSI. This gives you the maximum level of flexibility to choose the desired pressure. Aluminum doesn't rust like steel or iron, which gives you a bonus.
However, aluminum does have one disadvantage in that it discolors and scuffs more easily than other materials. You get two canning racks that can hold 16 pint-size jars.
Not only can you use this for sterilization, but you can use it for cooking as well because this one comes with a recipe book.
The limited 10-year warranty backs you up. You have bought a huge pressure cooker that can sterilize large amounts of mushrooms at once. Screwing up with this cooker proves difficult because of its simplicity. Even the recipes in the recipe book aren't difficult to use.
Remember: Sterilize the substrate, you usually want to have 15 PSI because this does it best.
For some people, the massive pressure cooker may come as a disadvantage because you have nowhere easy to store it. For cases like this, you may find it more advantageous to buy a smaller pressure cooker for sterilization, especially if you only plan to use it for sterilizing mushrooms.
| | |
| --- | --- |
| Pros | Cons |
| Offers multiple settings to make for the most flexibility | Some have reported that the dial gauge doesn't make much sense |
| The 10-year limited warranty backs you up | The instruction manual doesn't include much information |
| Made from aluminum and doesn't rust | Not the best choice for a novice in sterilization |
| Highly durable overall | |
| Lower cost in comparison to other pressure cookers | |
| Easy to use and clean | |
Pros and Cons of the T-Fal Pressure Cooker
Feel confident in the home with the Barton Pressure Canner. This pressure cooker releases at 13 PSI. The sure-locking lid prevents it from opening as the inside pressurizes. You can use this pressure cooking on a variety of surfaces that include sealed electric, gas, ceramic and electric. This pressure cooker includes racks, which makes it easier if you have bags of substrates that you want to sterilize.
Expert Tip: You should never put the bags on the surface of the metal. Many mushroom cultivators ruin several bags before they learn how to do this correctly. Using a rack in the pressure cooker helps. The mushrooms grow bags should never have contact with the heated metal.
The pressure gauge of the Barton Pressure Canner ranges from zero to 20 PSI. Vague instructions from the Barton Pressure Canner have made this one more difficult to use. The lack of explanation can make it dangerous to beginners who may not know how to safely use pressure cookers. One of the chief injuries from pressure cookers comes from burns.
It holds the pressure well. You should know how it only comes with one rack, but you can buy a second rack for it easily enough. Since you will use it for sterilization, you may want the extra rack. For the price, this pressure cooker works incredibly well. Some people may find it too big, but that depends on how many substrates you would like to sterilize. The purpose plays a big part in it too.
| | |
| --- | --- |
| Pros | Cons |
| Affordable pricing on this pressure cooker | Does what it says, but don't expect extras with it |
| Holds the pressure well for sterilizing your things | Only comes with one rack |
| You can use this pressure cooker on a variety of surfaces | Some people may find the size too big |
| Offers you a large capacity | |
Pros and Cons of the Barton Pressure Canner
Hawkins Big Boy Aluminum Pressure Cooker
Made from pure virgin aluminum, this pressure cooker does have one downside you can only use it on a gas stove. If you don't have a gas stove, don't buy it. To ensure that this meets your needs, first, check to see that you have the right size. This pressure cooker can serve between 22 to 30 people, which means that you can sterilize a lot of substrates in it. Think of purpose.
They tested each pressure cooker to make sure that it is leakproof. This pressure cooker also reached up to 15 PSI, making it a good choice. For extra convenience, they have made the plastic handles from sturdy and reinforced fiberglass.
Especially for someone who may want to sell their mushroom products later, this offers you a good choice. They designed this pressure cooker to work in commercial settings like colleges, schools, hotels, and hospitals.
| Pros | Cons |
| --- | --- |
| Can hold a large capacity of between 22 to 30 people | This pressure cooker costs a lot |
| Made from pure virgin aluminum | Only suitable for gas stoves, which severely limits it |
| Each holder was tested for being leak-proof | |
| Reaches up to 15 PSI | |
| Plastic handles and reinforced fiberglass | |
Pros and Cons of the Hawkins Big Boy Aluminum Pressure Cooker
Zavor EZLock Stove-top Pressure Cooker & Canner
Introducing the EZLock 10 Quart, you can buy this pressure cooker in four sizes: 6 quarts, 8 quarts, 10 quarts, and 12.7 quarts. If you wanted a recommendation, we'd advise you to choose the 10 quarts because it provides you with enough to hold 10 half-pint jars.
This allows you to have plenty of spawn for home growing. It will provide you with a sterile substrate, which will allow for the mycelium to colonize. Without it, you might have contamination alongside your mycelium, which will ruin your mushrooms and waste your time.
Made from stainless steel, this pressure cooker looks good too.
A good medium-sized pressure cooker, Zavor EZLock works well for the beginner who may feel intimidated at the thought of using a pressure cooker. You have plenty of built-in safety features. This pressure cooker offers a more modern style, and if you want to do recipes on the side of mushroom cultivation, it comes with its own recipes.
| Pros | Cons |
| --- | --- |
| Comes in four available sizes | Some have complained about the pressure of it |
| Made from stainless steel | The lid has had problems closing |
| Many built-in safety features | Hard to determine if the lid has clamped fully |
| Comes with its own recipe book for cooking on the side | |
| Set it up easily | |
| Ranges between 8 to 15 PSI | |
Pros and Cons of the Zavor Pressure Cooker & Canner
Presto 6-Quart Stainless Steel Pressure Cooker
A smaller pressure cooker, this 6-quart pressure cooker costs less than the others, and you can fit six half-pint jars in it. You might choose this when you have a tight budget that limits what you can buy, or you don't know if you want to cultivate mushrooms.
After doing it a while, you can upgrade to one of the more expensive choices. Many mushroom cultivators even began with a small 6-quart pressure cooker like the Presto 01362 6-quart for sterilizing the substrates.
If you wash it in a dishwasher, remove the sealing ring and the overpressure plug. You have to hand wash this part of the pressure cooker. This one cleans easily, and it offers a straightforward way to use it. Also, stainless steel hands you a great advantage in that if you also use it for foods, it doesn't give your food a bad flavor.
Granted, sterilization is different from that, but you might double its purpose to cook your foods at some point.
The Presto 01362 6-Quart pressure cooker achieves 15 PSI, and the weight sits on the top for a quick release.
| Pros | Cons |
| --- | --- |
| Achieves 15 PSI for the perfect mushroom cultivation | Some people complain of a loose handle after only a few uses |
| Includes a steaming plate | Could use more height to the steaming plate |
| The budget-friendly price tag | The lid often doesn't spin loose |
| Good to help a starting beginner | |
| Easy to use | |
Pros and Cons of the Presto 01362 6-Quart Stainless Steel Pressure Cooker
Presto 23-Quart Pressure Canner and Cooker
You can hold up to 20 half-pint jars in the Presto 01781. Create a bunch of spawns in a single pass. Without space as a huge problem, this pressure cooker can do everything easier. At the same time, it doesn't cost as much as the other choices for its size. Constructed from aluminum, the Presto 01781 is not immersible.
One warning to keep in mind is don't use it on an outdoor gas range or LP gas burner with BTUs of over 12,000. This can lead to damage to property, your pressure cooker, and personal injury. The improper use of a pressure cooker can cause an explosion.
When you go to clean this one, you may want to choose a non-abrasive cleaner because it helps the pressure cooker to keep its shine. The ease of use helps this pressure cooker to stand out. You might buy this one if you have enough room to store it.
| Pros | Cons |
| --- | --- |
| Can reach up to 15 PSI | The size could make it too big for some homes |
| Sterilizes a large number of substrates at once | You must hand wash this pressure cooker |
| Affordable cost for a pressure cooker with a bigger size | Some have said the handle screws loosened after a couple of uses |
| This pressure cooker is easy to use | |
| Includes a 76-page instruction and recipe book | |
| The instructions are easy to understand | |
| 12-year limited warranty | |
Pros and Cons of the Presto 01781 23-Quart Pressure Canner and Cooker
First, the All-American 25 quart can't be used as a pressure canner, but you can use it for sterilizing. This makes it a good choice for mushroom cultivation. You only need a little amount of water to create steam. Because it uses a metal-to-metal gasket, you don't have to worry about replacing a costly seal. It can reach a total of 17 PSI.
They have used this pressure cooker to sterilize equipment for doctors, dentists, first aid stations, and laboratories. All-American made this specifically as a sterilizer, which means that it won't work for canning. Some may see that as a disadvantage if they don't know for sure that they want to get into mushroom cultivation. After you have bought it, however, it will last for years.
Why would you choose a sterilizer over a pressure cooker? First, the All-American 25 quart has a lower risk that it will warp. You have greater safety with a sterilizer over a pressure cooker. Someone who wants to cultivate mushrooms professionally might choose this to ensure a quality job. A few customers have reported how this sterilizer stopped all their substrates from contamination—so it works well. The replacement parts from the manufacturer don't cost much.
| Pros | Cons |
| --- | --- |
| Lasts for years after you have purchased it | You can only use it as a sterilizer |
| Greater safety than with pressure cookers | Expensive in comparison to other choices |
| Reaches 17 PSI | |
| Doesn't cost much for the replacement parts from the manufacturer | |
| Made by the best aluminum foundry in the nation | |
| Works exceptionally well as a sterilizer—a good professional choice | |
Pros and Cons of the All-American 25-Quart Non-Electric Sterilizer
Instant Pot Electric Pressure Cooker
Sterilization is not limited to stovetop pressure cookers. Yes, you can sterilize glass, silicon, and metal in an electric pressure cooker.
Studies carried out at Dakota State University revealed that the Instant Pot was the only pressure cooker with the ability to inactivate G. stearothermophilus endospores.
As far as electric pressure cookers go Instant Pot leads the way with its innovative cookers. This model pressure cooker is available in three sizes 3-quart, 6-quart, and 8-quart.
These electrical appliances carry out the tasks of six appliances all in one place.
Pressure Cooker
Sterilizer Slow Cooker
Steamer
Saute'
Warmer
This Instant Pot has 12 one-touch programs and built-in settings as well as the ability to set up your own personalized settings. Don't forget to access the application through your devices to find hundreds of recipes to make the most of your Instant Pot.
Made from stainless steel – fingerprint-resistant on the outside and 3-ply stainless steel inner pot, stainless steel steam rack (with handles) rice paddle, soup spoon, measuring cup, and condensation collector.
Instant Pot has more than ten built-in safety features that include, I believe, the two most important safety locks and appliance overheating protection.
The number of items that can be sterilized at one time will be wholly dependent upon the size you purchase. Bear in mind that a 6-quart pressure cooker is suitable for families.
How to Sterilize in Your Instant Pot
2 cups water 6-quart or 3 cups of water 8-quart pot.
Insert the steam rack and place items to be treated on the rack.
Secure the lid, press sterilize – time 15 minutes – high.
If your model Instant Pot does not have a preset sterilization mode. If you choose a model without a preset sterilization mode. Just pressure cook on high for 15 minutes.
When the time has elapsed you can wait for the pressure release or you can hit the quick-release pressure button.
So if sterilization is not the only feature you require for a pressure cooker – check out this Instant Pot to see if it will work for you.
To Finish – Best Pressure Cookers for Sterilization
Usually, you want to use a coil top or a natural gas stove for your pressure cooker. Glass stoves can suffer damage from the pressure cooker's weight or even shatter the glass. Follow the safety instructions down to the last detail.
Pressure cookers have the potential to be dangerous, but if you follow the instructions, you don't have any greater danger than other cooking tools in the home. Pressure cookers sterilize contaminants like mold spores, fungi spores, and bacteria through high temperatures. After using your pressure cooker, always clean it afterward for use later.
One-Pot Cooking Rocks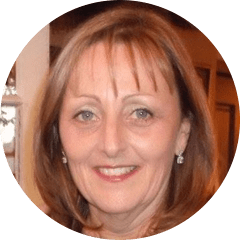 Michelle – Author
Hi, I'm Michelle the founder, owner, author, and editor of OvenSpot. My passion for one-pot cooking commenced when I was working to prepare cafeteria lunches for school students. I am now on a mission to assist you in choosing the cooking pot or appliance you will use every day. As well as in-depth information to assist you in using and caring for your cookware and appliances.
Questions? Reach out to Michelle at michelle@ovenspot.com