Wine Bottles and Other Practical Rolling Pin Substitutes
So you're in the midst of prepping that pie, rolling out some pizza dough, or crafting those croissants when you realize, yikes! Your trusty rolling pin is nowhere to be found. Or maybe you've never owned one because you've convinced yourself you're not the "baking type." We've all been there.
Before you toss that dough or dash out to the nearest kitchen supply store, let me share some wisdom from years in the kitchen trenches: improvisation is the spice of cooking and baking life. Sure, the rolling pin has its merits, but it's far from irreplaceable.
From wine bottles and cans to your own hands, there's a whole host of household items you can use as a rolling pin.
Bottle Selection as a Rolling Pin Substitute
Bottles can be your saving grace when you just don't have a rolling pin on hand, and you need to get that dough flattened ASAP. And here's the lowdown on which ones to pick for the best results.
Wine Bottle
Wine bottles are a fantastic choice. Not only do they have a cylindrical shape that's perfect for rolling, but their even width from top to bottom makes sure your dough gets that consistent thickness. Plus, the glass is pretty sturdy, so no need to stress about it breaking under pressure.
Reusable Water Bottle
A reusable water bottle can do the trick if you don't have a wine bottle. Just ensure it has a smooth surface without any ridges that could mess with your dough. You might even want to fill it with water to add weight, making rolling a breeze.
Speaking of adding weight, if you're going with a plastic bottle, here's a cool trick: freeze it! That extra weight from the frozen water inside can help you apply pressure more easily. Just be careful not to leave it in the freezer too long, or you'll have ice chips in your dough.
Glass bottles, like glass water bottles, are another solid option. Their smooth surface helps you achieve that perfect roll, and their weight ensures you can apply even pressure to your dough. Just be extra gentle with 'em – nobody wants broken glass in their kitchen.
Pro Tip: A good rolling pin has a smooth surface to avoid dough sticking. For a rolling pin substitute, roll dough between two sheets of plastic wrap or parchment paper between the dough, then easily peel off dough.
Other Common Household Items As Rolling Pin Alternatives
Your kitchen is full of other nifty items that can be used as rolling pin substitutes. Let's explore some other everyday household items that'll save the day.
Use Your Hands
Yes, you can use your hands as a rolling pin substitute. While a rolling pin provides a more uniform thickness and smoother surface, using your hands is a viable option, especially for more pliable doughs. When using your hands, gently press and stretch the dough to the desired thickness.
This method is particularly useful for shaping more forgiving doughs, like pizza or flatbreads. However, a traditional rolling pin or another smooth, cylindrical object would be more effective for pastries requiring precise thickness.
Drinking Glass
A simple drinking glass can work wonders when rolling out the dough. Opt for a tall drinking glass with a smooth and sturdy surface for the best results. Remember to apply even pressure while rolling; you're good to go.
Vase
Surprisingly, a vase can also come in handy as a rolling pin alternative. Pick one with a cylindrical shape and smooth surface. Just make sure it's strong enough to handle the rolling process without breaking in the process.
Thermos
Got a sturdy thermos lying around? Its shape and smooth exterior make it another great option for rolling out dough. Plus, if it's a dual-walled thermos, the insulation can keep the dough cool, which is awesome for pastry dough in particular.
Non-Traditional Substitutes
These aren't ideal, but we've got some unconventional replacements you can use instead of a rolling pin.
PVC Pipe
PVC pipe is an amazing choice if you need a hard, cylindrical object that's similar in size and shape to a rolling pin. Make sure the pipe is clean and has no printing or markings that could transfer onto your dough. Safe and simple, it'll roll the dough without any fuss.
Wooden Dowels
Your local hardware store has wooden dowels that can be a perfect fit. Choose one similar in size and shape to a rolling pin but within your preferred budget. Once you bring it home, smooth the surface if it's a bit rough and give it a good clean.
Soda Cans
Don't forget those soda cans! Empty, clean soda cans make a nifty substitute. While they may not be as solid as the other alternatives, they'll work well in a pinch. Just make sure the cans are not dented or damaged, and wash them well before use.
Watermelon
When it comes to watermelon and melon, we're not joking! If you find yourself in a real bind and need something that'll work, grab a clean cutting board that's larger than the fruit. Use it to apply pressure and roll the dough while firmly holding the fruit.
Tortilla Press
A tortilla press can be used instead of a rolling pin as a substitute for flattening doughs like tortillas. It's effective for pressing dough into even, circular shapes, but less suitable for doughs requiring specific thickness or elongated shapes, such as pie crusts or cookies.
Storage Container
A storage container can also be used, but opt for a round one. Ensure it has smooth sides, and simply use it to press and roll the dough out. Your dough may come out thicker than with a traditional rolling pin, but who doesn't love a little extra fluff sometimes?
Cylindrical Rod
Another unsung hero is the cylindrical rod you might already have in your kitchen – maybe as part of a towel rack or curtain rod. As long as it's clean, fits in your hands, and rolls smoothly, it can double as your new rolling pin alternative.
Selecting the Right Rolling Pin Substitute for Dough
For most doughs, including pie crusts, biscuits, and cookies, a wine bottle can be a lifesaver. With its cylindrical shape and the neck acting as a handle, it gives you the control needed for rolling out dough evenly. Just make sure it's clean and smooth.
For pastries like croissants or puff pastry, where even pressure is crucial for creating delicate layers, you can use a straight-sided glass. The flat bottom will ensure your dough maintains an even thickness throughout. Remember to keep it clean and dust it with flour as needed.
When it comes to rolling out pizza or pasta dough, you need something sturdy that can handle the tough job. A sturdy metal pipe or a smooth, thick wooden dowel can do the trick by providing the weight and sturdiness needed to roll out your dough thin and even.
For bread doughs, which tend to be more elastic, you need a substitute that can apply pressure without getting stuck. A large, smooth can or thermos can help with this task. Just make sure it's free of any raised edges or labels that can get embedded in your dough or cause an uneven surface.
Considerations When Using Substitutes
When you're using a substitute for a rolling pin, there are a few things you gotta keep in mind. Consider the pressure you apply to the dough. It's essential to have a sturdy object with enough weight to make rolling a breeze but not so heavy that it smashes everything to smithereens.
Now, let's talk about the surface of your makeshift rolling pin. A smooth surface is a must because it helps to create an even texture in your dough. Non-porous materials work best, as they'll prevent any bits and pieces from getting lodged in there. Plus, they're super easy to clean.
Choosing a versatile and durable object is an ace move. You'll want something that can maintain its structure under pressure and not collapse when least expect it. It's also a good idea to avoid anything that could be toxic to you or your dough, so sticking to non-toxic materials is a definite win.
And, of course, who doesn't want a comfortable and safe experience in the kitchen? Be sure to pick an object you can grip without problems and maintain good control while rolling.
Rolling pins with ball bearings make baking easy – check them out!
Benefits of Reusable Substitutes
Rolling dough using reusable substitutes in your baking endeavors has benefits.
Reusable rolling pin alternatives help reduce waste. You can repurpose items you already have in your kitchen, like a stainless steel water bottle, aluminum canteen, or even a metal thermos. This not only saves you from buying a rolling pin, but it's also eco-friendly! Plus, these options are super durable and won't shatter like ceramic or glass options.
There's also versatility. With reusable rolling pin alternatives, you can tackle all sorts of recipes. From pies and tarts to cookies and cakes, you'll find the perfect solution in your cupboard. For instance, a water bottle works great for smaller baked goods, while a flat-bottomed metal pan can handle larger dough sections. These options make it easy for bakers to adapt their tools to the task at hand.
Reusable alternatives complement your recipe as they feature different materials that boast distinct properties. Stainless steel, for instance, stays cool to the touch and is perfect for preventing dough from sticking. Meanwhile, aluminum offers a lightweight feel, giving bakers more control over the pressure applied to the dough.
Frequently Asked Questions
How can I use my hands as a replacement for a rolling pin?
To use your hands as a replacement for a rolling pin, start by lightly dusting your hands and the dough with flour. This will prevent the dough from sticking to your fingers. Next, gently press the dough with your fingertips, working your way from the center of the dough to the edges. Keep your hands flat, and use your palm and the heel of your hand, if needed, to press the dough out evenly. It might take a little practice, but you can certainly spread the dough with just your hands.
What household items can be used in place of a rolling pin?
There are many household items you can use as a replacement for a rolling pin. Some popular options include a wine bottle, a metal water bottle, a wooden dowel, a PVC pipe, a glass jar, or even a large, sturdy can. Just make sure to clean the item thoroughly and dust it with flour to prevent the dough from sticking.
Are there any efficient techniques without using a rolling pin?
If you don't have a rolling pin or a suitable substitute, there are still some techniques you can use to flatten dough. One common method is called the "tapping" technique, where you lightly tap the dough with your fingertips to stretch and flatten it gradually. Alternatively, you can try the "patting" technique, where you use the palms of your hands to gently press and shape the dough. These methods might take a bit longer, but they can get the job done.
Can I still make bread successfully without a rolling pin?
Absolutely! Many types of bread don't require a rolling pin at all. For example, you can make no-knead bread, which involves very little handling of the dough. Additionally, you can use your hands to shape and flatten dough for flatbreads or rustic loaves. As long as you have a bit of patience and a good recipe, you can make bread without a rolling pin.
What are some cost-effective options for rolling pin substitutes?
There are plenty of cost-effective options for rolling pin substitutes, many of which you might already have in your kitchen. Wine bottles, metal water bottles, wooden dowels, and PVC pipes can be found in most households and work well as makeshift rolling pins. Some more unconventional but budget-friendly options include using a large, sturdy can, a glass jar, or even a melon. Just remember to clean the item thoroughly and dust it with flour before using it on your dough.
One-Pot Cooking Rocks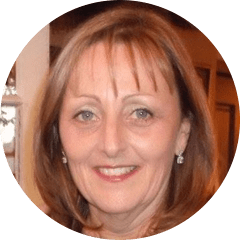 Michelle
Hi, I'm Michelle, the founder, owner, author, and editor of OvenSpot. My passion for one-pot cooking commenced when I was working to prepare cafeteria lunches for school students. I am now on a mission to assist you in choosing the cooking pot or appliance you will use daily. As well as in-depth information to assist you in using and caring for your cookware and appliances.
Questions? Reach out to Michelle at [email protected]