Rubber Scraper Uses: Solutions For Cleaning and Cooking
Have you ever glanced at that rubber scraper in your utensil drawer and thought, "I really should use that thing more often"? If that rubber scraper isn't getting as much airtime as your chef's knife or your prized skillet, you're missing out on some serious culinary magic.
This underdog of kitchen gadgets is the unsung hero we all need. A rubber scraper does more than just scrape cookie dough out of a bowl, though, let's be honest, it's pretty stellar at that.
From stirring delicate sauces and folding meringues to getting the last bit of mayo from the jar, the rubber scraper's versatility will have you questioning how you ever survived without it. Fasten your aprons, folks. We're about to give this tool the limelight it so richly deserves.
Main Uses of Rubber Scrapers
Rubber scrapers are incredibly handy in the kitchen. Some often confuse them with their close relative, the rubber spatula. Scrapers are used for a variety of tasks, and they make your life a whole lot easier. Here are some of the main uses of rubber scrapers.
Scraping
As the name suggests, rubber scrapers are perfect for scraping pastes, batters, and other ingredients from bowls, plates, and other surfaces. You know when you're making that cake or cookie dough and you want to get every last bit of that delicious mixture? Rubber scrapers have got your back. They'll help you make sure that no tasty ingredients go to waste.
Mixing and stirring
While scrapers might not be your go-to tool for these tasks, they can definitely come in handy. If you're folding delicate ingredients into a batter or dough, a rubber scraper can be gentler than a spoon or a whisk. Plus, they're perfect for those times when you need to give a quick stir to your skillet or pan to ensure everything cooks evenly.
Folding
Rubber scrapers are truly a star when it comes to this technique. Folding refers to the process of gently combining ingredients with a light touch, usually to maintain the airiness of a mixture. With a rubber scraper, you can fold in ingredients like whipped cream or beaten egg whites with ease, so your desserts end up light and fluffy.
Flipping
While not their primary purpose, rubber scrapers can also come in handy for flipping food, especially when you're dealing with delicate or sticky items. Since they're flexible, they can easily slide under your food and make sure it stays intact while turning it over.
Cleaning
The last main use we'll cover is cleaning. Rubber scrapers are fantastic for getting every last bit of sauce or batter out of containers, pots, and pans. Their flexible edges make them perfect for scraping down the sides of bowls and jars, ensuring that you get the most out of your ingredients.
Types of Rubber Scrapers
Rubber scrapers come in different shapes and sizes, tailored for various kitchen tasks. They are flexible, making scraping, mixing, and folding ingredients easy. Here's some common types you'll find in the kitchen and what you can do with them.
Bowl scraper: this is a must-have tool for bakers and cooks alike. It's designed to help you easily scrape up every last bit of batter or dough from your mixing bowl. The flexibility of these scrapers ensures that no food is wasted, and it makes clean-up a breeze.
Dough cutter: is a versatile tool that can handle tough tasks, like cutting through dough or dividing it into portions. Its straight edge makes it perfect for cutting precise lines, while the flexible design allows you to get underneath the dough with ease.
Plate scraper: this is an essential tool to have in your kitchen when you need to transfer food from a plate to another container. Its flexible edges easily glide along the plate's surface, ensuring that all your food gets transferred without leaving a mess behind.
Dough scraper: it is designed to help you work with dough more efficiently. With its flexible edge, you can easily scrape up any leftover dough, as well as fold and mix ingredients together. It's perfect for kneading, shaping, and cleaning up after working with dough.
Bench scraper: this can make your life easier when working on a countertop or cutting board. Its straight edge can help you cut through dough without damaging your surfaces. It's great for dividing dough, breaking up clumps, and even transferring food to a pan.
Specialty Use of Rubber Scrapers
Rubber scrapers, often made from silicone rubber, have become indispensable kitchen tools due to their flexibility and heat resistance. Here are a few specialty uses for rubber scrapers that you might not have considered.
When working with foil wrappers, a rubber scraper can be your best friend. You can use it to smooth out the foil on food surfaces to ensure an even distribution and avoid air bubbles. Plus, your hands stay clean!
Folding ingredients, such as mixing together whipped cream and cream cheese, is another specialty use for a rubber scraper. The flexibility of the flat blade allows for gentle folding, so you don't lose any air from the whipped cream. In contrast, using a spoon or a regular spatula could deflate your mixture.
Rubber scrapers are also ideal for stirring ingredients in nonstick pans and woks. Since the rubber feet of these scrapers are generally softer than metal utensils, they won't scratch or damage the nonstick surface.
When it comes to icing cakes, many people reach for icing knives. But did you know a rubber scraper can be just as effective? Its flexible blade lets you easily spread frosting, and the design of the scraper helps achieve smooth, even layers of icing.
Choosing The Right Rubber Scraper For The Job
When choosing the perfect rubber scraper for your kitchen, there are a few key factors to remember.
Size and Shape: Rubber scrapers come in various sizes, starting from ¾ inch-wide blades up to 4 inches. The size you choose will depend on the tasks you're using it for. Smaller scrapers are great for getting into tight spaces, while larger ones can handle more substantial amounts of batter or sauce.
Handle: A comfortable handle is essential when working with a rubber scraper. Look for an ergonomic design with a non-slip grip, which will make it easier to hold when you're scraping, mixing, or spreading.
Length: The length of the scraper should be appropriate for the bowls and pans you typically use. A long handle helps reach into deeper containers, while shorter ones offer better control for smaller tasks.
Grip: A good grip is vital for precision and control. Some rubber scrapers come with a textured surface or T-shaped design that helps you maintain a solid grasp while you work. Make sure the grip feels comfortable in your hand and won't slip when wet or greasy.
Frequently Asked Questions
What are the advantages of using a rubber scraper over a metal one?
A rubber scraper has several advantages over a metal one. First off, it can bend and mold to the shape of bowls and containers, which means you can scrape every last bit of that delicious batter or sauce. Because it's softer and more flexible, it's also gentler on your cookware, particularly on non-stick surfaces, which can scratch easily with metal utensils.
How can a rubber scraper prevent scratching non-stick surfaces?
Rubber scrapers are made from soft, flexible materials, such as silicone. This makes them perfect for use on non-stick surfaces as they don't have hard, sharp edges that can damage and scratch sensitive coatings. When you use a rubber scraper instead of a metal one, your non-stick cookware stays looking and performs better for longer.
Which tasks in baking and cooking are best suited for a rubber scraper?
Rubber scrapers are ideal for a variety of baking and cooking tasks. They come in handy when you're mixing batter or dough, as they can easily scrape down the sides of a mixing bowl. They're also perfect for transferring items like cookie dough or cake batter from one container to another. Additionally, rubber scrapers work well for spreading sauces and marinade evenly onto your food without making a mess.
Can you use a rubber scraper to apply frosting or decorations?
Absolutely! Rubber scrapers are terrific for applying frosting or other decorations onto cakes, cookies, and pastries. Their flexible nature allows them to spread icing and whipped cream smoothly and evenly, while their flat edge helps create clean lines and patterns. Plus, the rubber scraper's non-stick surface makes it easy to lift and manipulate decorations without them sticking or getting damaged.
Are there any materials to avoid using with a rubber scraper?
Rubber scrapers are generally safe to use with most cookware materials, but it's important not to expose them to extremely high heat. So, avoid using your rubber scraper directly in a hot frying pan or oven, as this could lead to warping or even melting of the scraper. If you need a heat-resistant tool for those tasks, consider getting a silicone spatula designed to withstand high temperatures.
How should a rubber scraper be cleaned and maintained?
Cleaning and maintenance of a rubber scraper are a breeze. They can be hand-washed with warm soapy water or simply tossed in the dishwasher for hassle-free cleaning. Avoid using abrasive materials or cleaning agents, as these can damage the rubber.
Also, dry your scraper thoroughly after washing to prevent mold or bacteria growth. With proper care, your rubber scraper will be a trusty kitchen tool for years.
One-Pot Cooking Rocks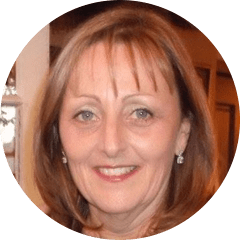 Michelle
Hi, I'm Michelle, the founder, owner, author, and editor of OvenSpot. My passion for one-pot cooking commenced when I was working to prepare cafeteria lunches for school students. I am now on a mission to assist you in choosing the cooking pot or appliance you will use daily. As well as in-depth information to assist you in using and caring for your cookware and appliances.
Questions? Reach out to Michelle at [email protected]