What to Do With Leftover Candy Corn: 20 Ideas and Recipes
When October comes to a close, you might find an excess of candy corn from various Halloween festivities. While these sugary morsels are a popular seasonal treat, it's easy to become overwhelmed by the abundance of leftover candy corn at the end of a season.
But leftover Halloween candy corn is nothing to fear. There are numerous creative and delicious ways to put that leftover candy corn to good use.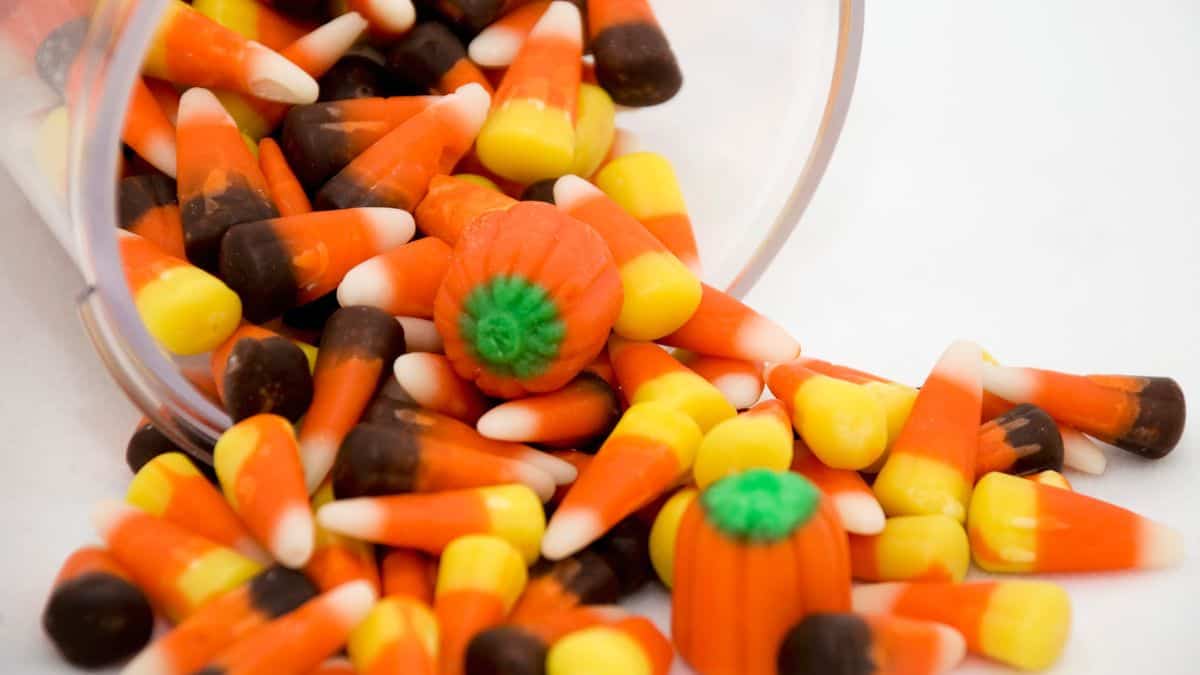 Leftover Candy Corn Recipes
This list of unique yet delicious recipes will inspire you to make homemade treats that will use leftover
Candy Corn in Baking
Are you feeling adventurous with your leftover candy? Baking is an excellent way to put those colorful treats to good use. Incorporate candy corn into your favorite recipes to create delightful baked goods that everyone will love.
1. Candy Corn Cookies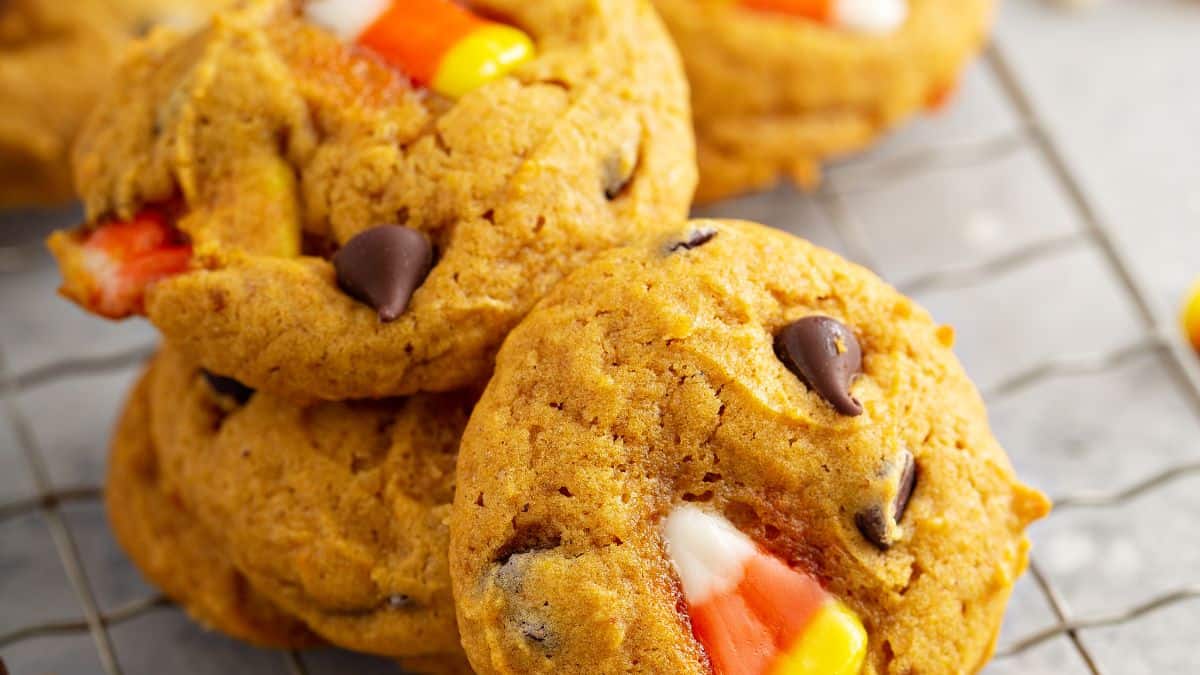 Transform timeless sugar cookies into a seasonal delight by adding crushed candy corn to the dough. Press them onto the cookie tops before baking for a festive look. The best part is that the corn decor is great for Thanksgiving, too.
2. Candy Corn Brownies
Mix chopped candy corn into your brownie batter for a sweet surprise, bake as usual, and enjoy the caramel pockets it creates within the chocolatey treat.
3. Candy Corn Bark
Melt your favorite chocolate and spread it onto a parchment-lined baking sheet. Scatter candy corn and other tasty mix-ins like nuts, pretzels, or dried fruit, and let it cool. Break the bark into pieces, and enjoy a delightful candy-loaded chocolate treat.
4. Peanut Butter Candy Corn Blondies
For all the peanut butter lovers out there, try incorporating leftover candy corn into your blondie recipe. The combination of peanut butter and candy corn creates rich and sweet bars.
5. Candy Corn Fudge
Fold candy corn into white chocolate fudge, let it set, and cut into squares for a festive and colorful twist on a classic dessert.
6. Chocolate Candy Corn Cupcakes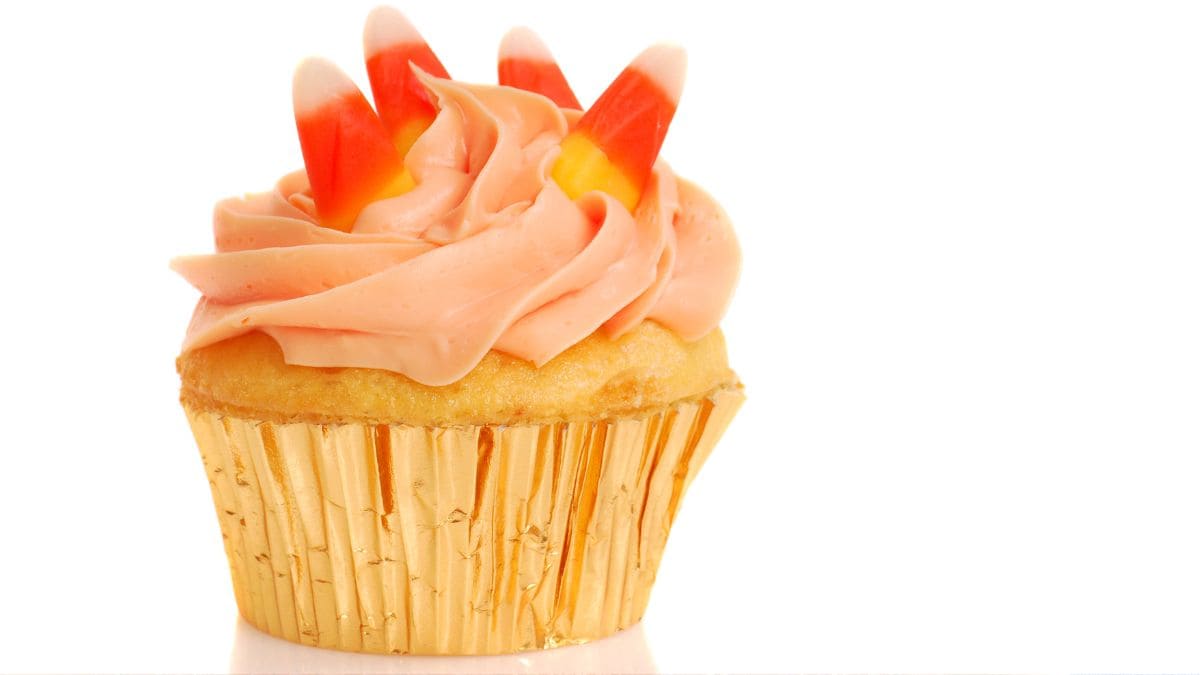 Elevate your classic chocolate cupcakes by adding a generous handful of candy corn. As the candy corn melts during baking, you'll be left with gooey surprises in your cupcakes.
Remember, when using candy corn in baking, it's essential to keep an eye on the cooking time, as the sugar in the candy may cause quicker browning or melting.
And don't be afraid to get creative with your recipe. Mix and match various ingredients to combine with candy corn and discover new flavors in your baked goods.
Incorporating Candy Corn into Delicious Desserts
Along with its use as a seasonal baking staple, your leftover candy corn can make a tasty addition to various desserts.
7. Candy Corn Ice Cream
One simple and irresistible treat is candy corn ice cream. Fold some candy corn into softened vanilla ice cream, then refreeze it for a Halloween-themed dessert perfect for any time of year.
8. Candy Corn Cake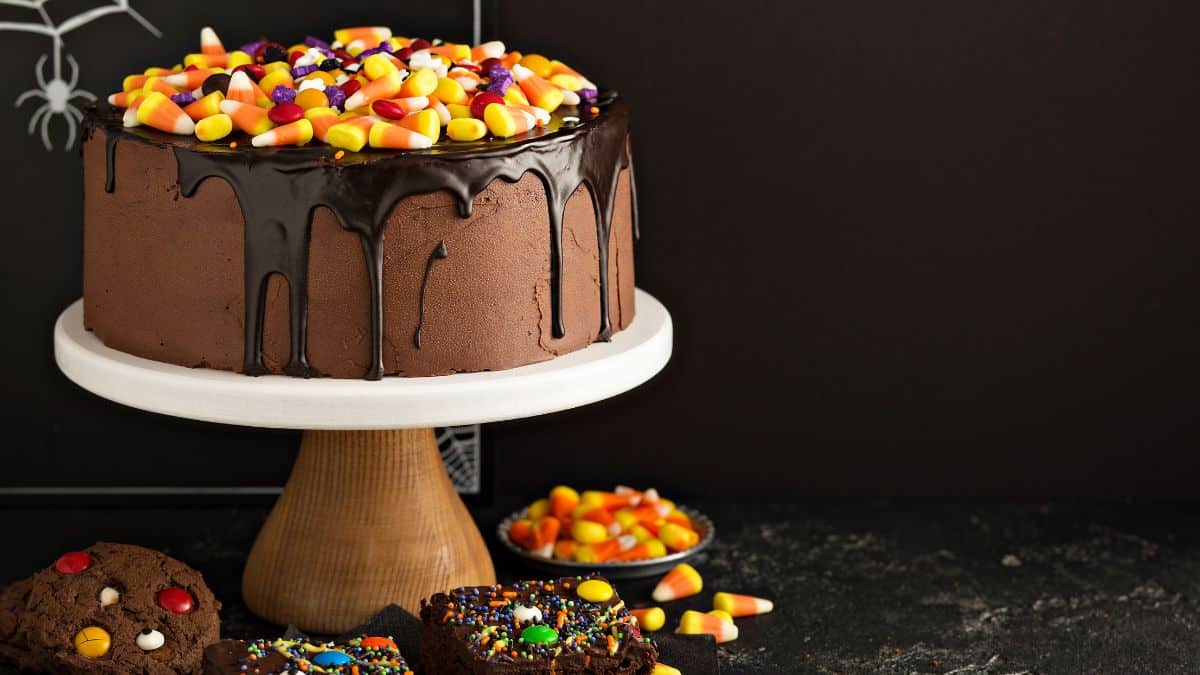 You can impress your guests with a colorful candy corn cake for fancier occasions. Create striking layers by mixing candy corn colors into separate batches of cake batter and baking them in separate cake pans.
Stack the different layers, cover them with a light frosting, and decorate with leftover candy corn. You'll have a delicious cake that resembles candy corn and is accessorized with candy corn.
9. Candy Corn Jello
For a playful dessert, whip up some candy corn Jello. Make layers of different flavors that match the candy corn colors, mix in some candy corn, and pour into a mold one color at a time, allowing each layer to set slightly between. Once set, you'll have a candy-corn-colored candy corn Jello.
10. Candy Corn Rice Krispie Treats
Put a twist on a classic treat by adding candy corn to your rice krispie treats. Melt marshmallows with butter, stir in the cereal and candy corn, and press the mixture into a pan to set.
Once cooled, you can cut the treats into squares and enjoy the crunchy, gooey deliciousness with a quirky seasonal twist.
Using Candy Corn in Unique Dishes
Haven't found just the right candy corn recipe for you yet? Let's get quirky.
11. Candy Corn Popcorn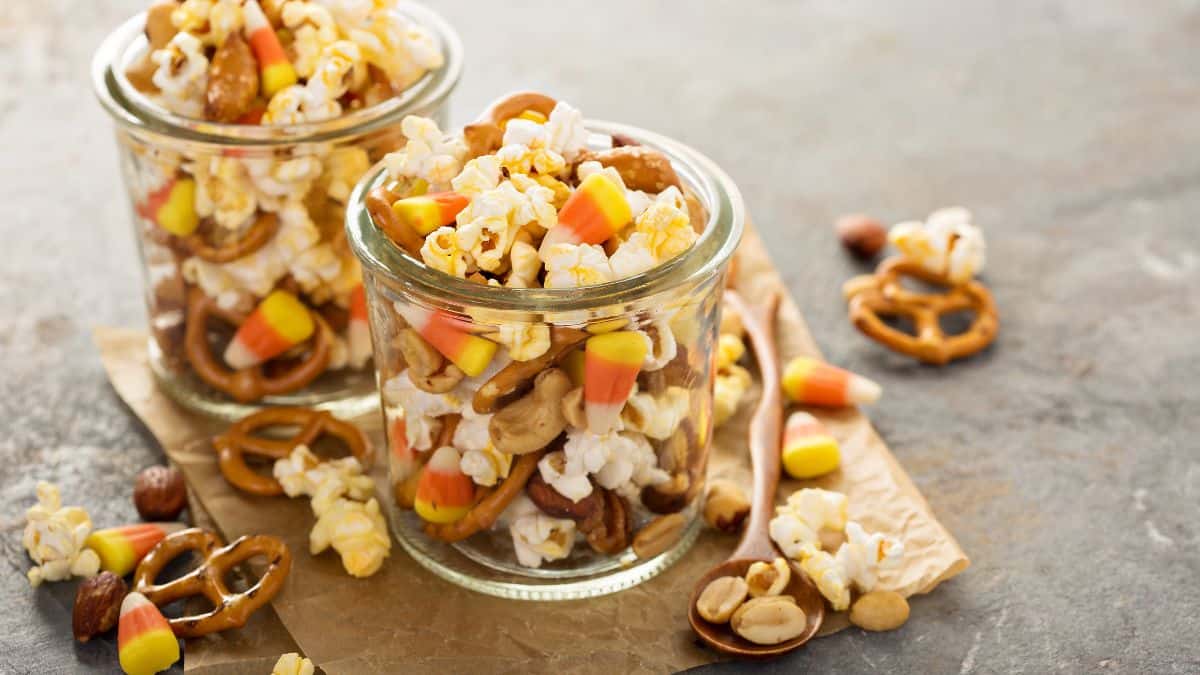 Create a twist on traditional popcorn by making candy corn popcorn. Melt the candy corn, drizzle it over freshly popped popcorn, and toss until evenly coated. If you have time, roll them into popcorn balls for an easy-to-pick-up snack. Enjoy a sweet and salty snack that's perfect for Halloween movie nights.
12. Candy Corn Pizza
If you're feeling adventurous, try adding candy corn to your pizza. Before adding the cheese, sprinkle a thin layer of candy corn on your pizza toppings. The candy will be baked into the pizza, adding a sweet contrast to the savory flavors.
13. Butterfingers with Candy Corn
Make your candy corn butter by melting equal parts candy corn and peanut butter together. Spread this mixture on a sheet of wax paper and place another sheet on top. Roll out the mixture evenly and let it cool. Once set, cut into bars and get your homemade Butterfinger-inside-like candy bars.
14. Taffy and Lollipops
Melt candy corn to create a pliable, taffy mixture. You can shape this taffy into balls, twists, or even lollipops. Just stick a lollipop stick into the taffy while it's still warm and let it harden around the stick.
15. Candy Corn-Infused Oreos
Give your Oreos a sweet and colorful update by mixing crushed candy corn into the cream filling. Just twist open an Oreo, add a pinch of crushed candy corn to the center, and press the cookie back together. Enjoy your upgraded sandwich cookie as a unique and festive treat.
16. Candy Corn Pudding Shots
Combine vanilla pudding with liquor, stir in chopped candy corn, chill in shot glasses, and serve with whipped cream for a fun, adult-friendly treat.
Candy Corn Drinks
Who says candy corn has to be eaten? These simple ideas take candy corn liquid.
17. Candy Corn Cocktails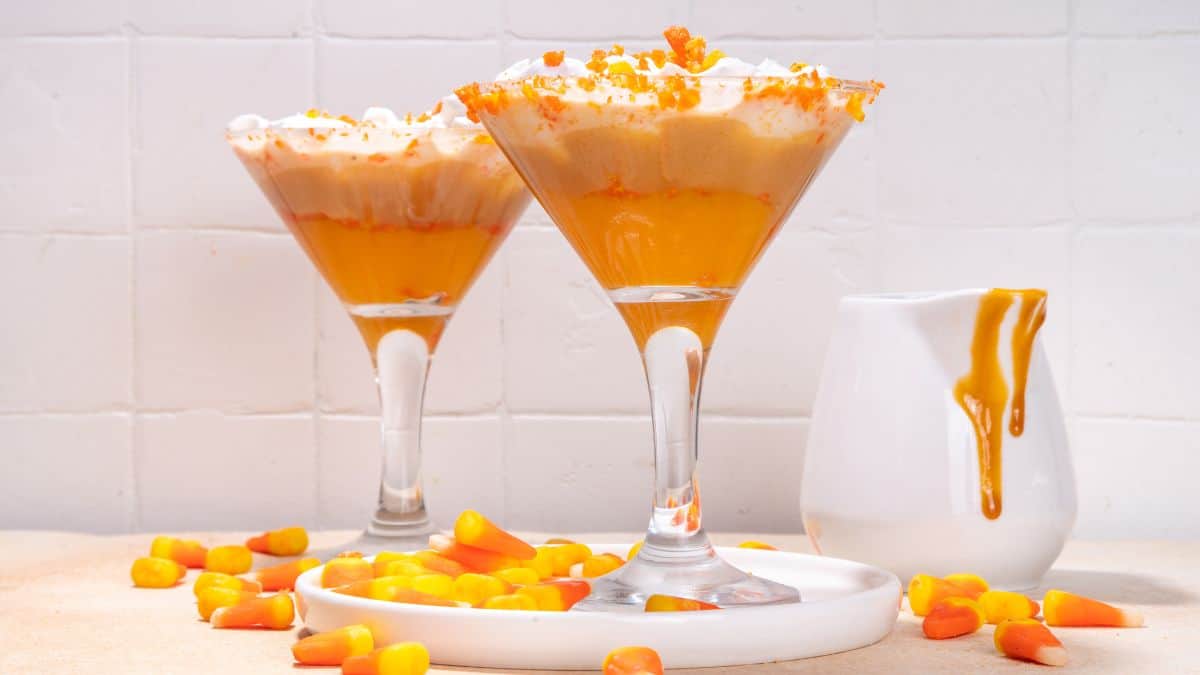 If you're looking for a more grown-up concoction, consider infusing vodka with candy corn for a unique and festive cocktail. It is easy to add candy corn to a jar of vodka and let it sit for a few hours. The vodka will take on the sweet and slightly nutty flavor of the candy corn, creating a one-of-a-kind drink to enjoy with friends.
18. Candy Corn Milkshake
One delicious way to use candy corn is to make a milkshake. Blend vanilla ice cream, milk, and a handful of candy corn pieces for a sweet and creamy treat. The candy corn adds a delightful flavor, and the vibrant colors make for a visually appealing dessert.
19. Candy Corn Hot Chocolate
Try creating a candy corn hot chocolate for a warm, genuinely seasonal beverage option. Melt a few pieces of candy corn in a saucepan with milk and chocolate chips. Once everything is melted and well combined, pour into a mug and top with whipped cream or marshmallows for a cozy drink perfect for a chilly autumn day.
Candy Corn Craft
20. Make Your Own Candy Corn Stained Glass!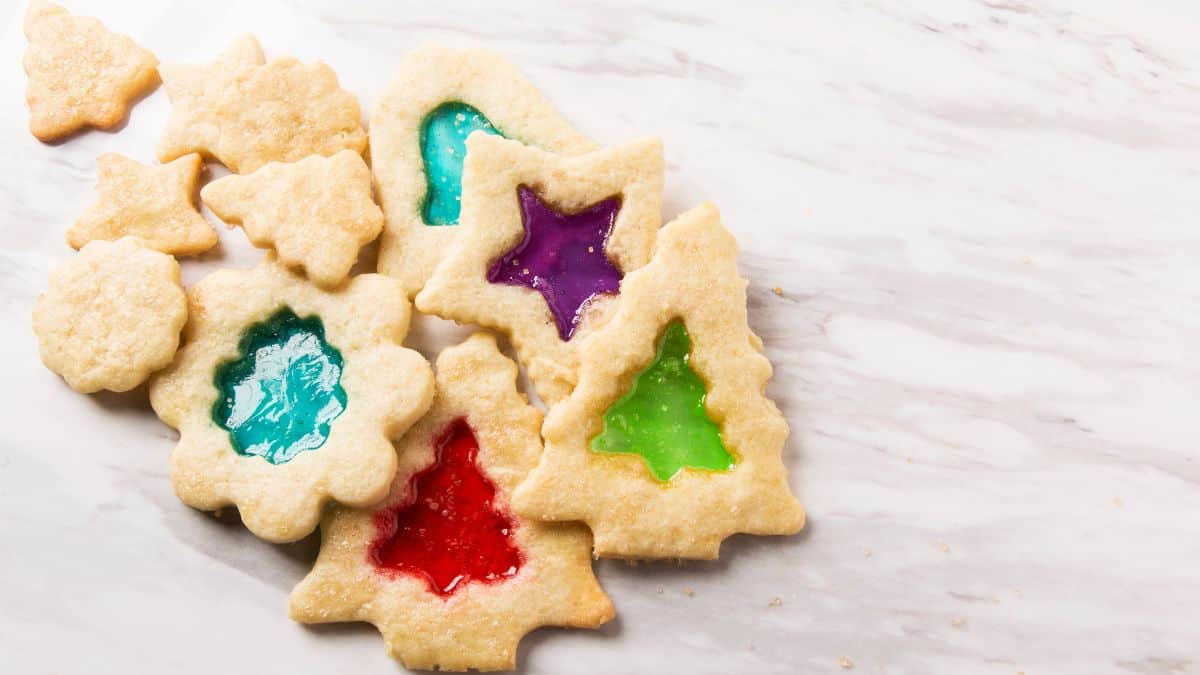 Want a fun and easy kitchen project? Try making stained glass out of leftover candy corn! Here's how:
Heat your oven to 300°F.
Spread a few candy corns (about 18 pieces should do) on a parchment-lined baking tray or a silicone mat.
Bake them for 15 minutes.
Watch as they melt into a gorgeous, stained glass-like sheet! Once it cools, it'll crack just like real stained glass. Remember to handle it carefully. Enjoy your edible art!
Wrapping Up: Leftover Halloween Candy Recipe Ideas
With these recipes, your leftover candy corn will quickly transform from a post-Halloween nuisance to a coveted ingredient in your fall baking and treat-making repertoire. Enjoy the process of creating and sharing these sweet delights!
If you do not want more desserts and candy, why not make yourself a yummy candy corn martini and relax?
One-Pot Cooking Rocks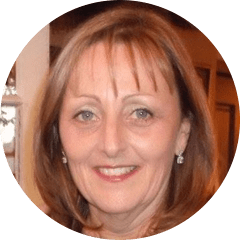 Michelle
Hi, I'm Michelle, the founder, owner, author, and editor of OvenSpot. My passion for one-pot cooking commenced when I was working to prepare cafeteria lunches for school students. I am now on a mission to assist you in choosing the cooking pot or appliance you will use daily. As well as in-depth information to assist you in using and caring for your cookware and appliances.
Questions? Reach out to Michelle at [email protected]