Pressure Cooking and Cancer: What You Need to Know
Perhaps you have heard other people say that pressure cookers can cause cancer, and it made you cautious of them, not wanting to harm your health.
Are pressure cookers carcinogenic? Researchers have not reached conclusive evidence as to whether pressure cookers can cause cancer, but the general consensus seems to be that they won't cause cancer. This myth started because of starchy foods that form acrylamide at higher temperatures.
In the coming article, we will explore this subject in-depth to help you learn more about pressure cookers and their potential for causing cancer.
Disclaimer: I earn from qualifying purchases on my website as an Amazon Associate. If you purchase through links from this website, I may get a small share of the sale from Amazon and other similar affiliate programs.
Why Pressure Cookers Don't Cause Cancer
Most people agree that pressure cookers don't cause cancer because they differ from moist heat. The fear that high heats cause acrylamide in starchy foods began when researchers observed how high heat for potatoes would form acrylamide. They soon learned how many starchy foods had the same problem.
You may not have to worry about this, however, because this largely happens with dry heat. The food in a pressure cooker cooks with steam. A moist environment in the pressure cooker stops acrylamide from ever forming.
When researchers in Spain first measured the cooking potato starch samples to learn how much converted into resistant starch, they concluded that more good starch remained than bad starch. They did learn how reheating the potatoes could create more bad starch.
Another Swiss study conducted tests for frying, roasting, and steaming to look at the amount of acrylamide formed from the high temperatures.
Their results found how this usually formed during the dry cooking process. You did have some acrylamide that formed, but most of it was insignificant.
However, when you raise the internal temperatures from 248 F to 320 F, the acrylamide began to form even in the presence of moisture. Still, you can't reach 320 F in a pressure cooker. You'd need to use an autoclave, and they designed the autoclave to sterilize foods, not cook them.
To further the evidence that pressure cookers don't cause cancer, the researchers cooked the potatoes for 20 minutes. You won't need more than 10 minutes to fully cook your potatoes in the pressure cooker. Considering how it formed insignificant levels of acrylamide even at 20 minutes, less would form at 10 minutes. Don't worry too much.
Related read the differences between pressure cookers and autoclaves
Where Does Acrylamide Form?
In particular, acrylamide forms in starchy foods like potatoes and rice at high temperatures from dry heat cooking methods. Some of the foods that you want to beware of with acrylamide include:
Chips
Bread
Biscuits and crackers
Breakfast cereals
Roasted potatoes
French fries
With pressure cookers, you won't encounter it, but you do have other ways that you may be consuming higher quantities of acrylamide and not even realize it. Some of the cooking methods dangerous with starchy foods include:
Grilling
Frying
Roasting
Baking
Toasting
As you can see, the danger of acrylamide exists with many other cooking methods. With starchy foods high in carbohydrates, the Food Standards Agency advises you to boil, steam, and microwave them you may find a pressure cooker helpful with that!
The Persistent Myth Carcinogenic Pressure Cookers?
You still see this persistent myth that pressure cookers can cause cancer with specific foods. We call it a persistent myth because the evidence suggests that it poses less threat than other cooking methods. Still, researchers never reached conclusive evidence to suggest that it causes cancer.
If you fear cooking starchy foods like this because you don't want to eat acrylamide, we understand. No one has reached conclusive evidence, but we wanted to point out that you have other cooking methods that pose a much greater risk of you consuming acrylamide.
The moisture in a pressure cooker lowers the risk that you would consume in high enough quantities to cause cancer because it uses wet steam to cook your foods.
How Much Acrylamide is Safe?
Researchers haven't done enough studies into acrylamide to know how much causes cancer. When they fed lab animals a diet high in acrylamide, they learned how it increased the risk of gene mutation and tumor development.
Rats and mice that had acrylamide put into their water often developed cancers. At the time, researchers say that acrylamide in higher quantities poses a danger of you developing cancer.
Risk vs Reward
Someone concerned about carcinogens with pressure cookers should also feel concerned about it with other cooking methods, too. Overall, many people praise the health benefits of pressure cookers. Some of the health reasons that you may want to use a pressure cooker include:
Retains more of its nutrients and vitamins
Kills harmful bacteria in the food
Reduces anti-nutrients like phytic acids
Preserves the texture and flavor of the food
Especially looking at the two studies that we outlined, the risk seems low in comparison to the reward. Still, we would like to remain neutral and highlight the other possible risks.
With stainless steel pressure cookers, some worry that they may leach into acidic foods. Others worry that pressure cooking could increase glutamine, which has the potential to cause liver damage.
Most scientific studies suggest that pressure cooking provides you with a healthy cooking method. On top of that, it saves energy and cooks your foods faster than other methods like frying or roasting.
Most people choose pressure cooking because it provides them with a faster alternative that doesn't give the food a rubbery texture like the microwave. Pressure cooking even serves as a way to tenderize tougher meat cuts.
Conclusion – Pressure Cooking and Cancer
Pressure cookers show little evidence that they will put acrylamide into your foods and cause cancer. People concerned about this danger may want to look more at other cooking methods with starchy foods like roasting, toasting, baking, frying, and grilling.
Each of them poses a higher danger that you would consume enough acrylamide to eventually develop cancer. Most evidence for pressure cookers causing cancer goes against it. Research remains limited, but the odds are in your favor.
One-Pot Cooking Rocks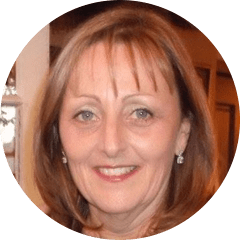 Michelle
Hi, I'm Michelle, the founder, owner, author, and editor of OvenSpot. My passion for one-pot cooking commenced when I was working to prepare cafeteria lunches for school students. I am now on a mission to assist you in choosing the cooking pot or appliance you will use daily. As well as in-depth information to assist you in using and caring for your cookware and appliances.
Questions? Reach out to Michelle at [email protected]