Can Glass Lids Go in the Oven: A Comprehensive Safety Guide
Cooking in an oven requires the use of specific cookware that can handle high temperatures without breaking or warping. When it comes to using lids, it is important to choose one that is safe for use in the oven. Glass lids are a popular choice due to their transparency, allowing cooks to monitor their food's progress without having to open the lid.
Can glass lids go in the oven? Yes, glass lids may be oven-safe if made from heat-resistant tempered glass like Borosilicate. Before use check for non-oven-safe parts like plastic handles.
Glass cookware has been around since Pyrex introduced its durable and transparent tempered glass back in 1915. Today, many glass cookware manufacturers offer tempered glass lids that can handle high heat whether you are baking or roasting your food.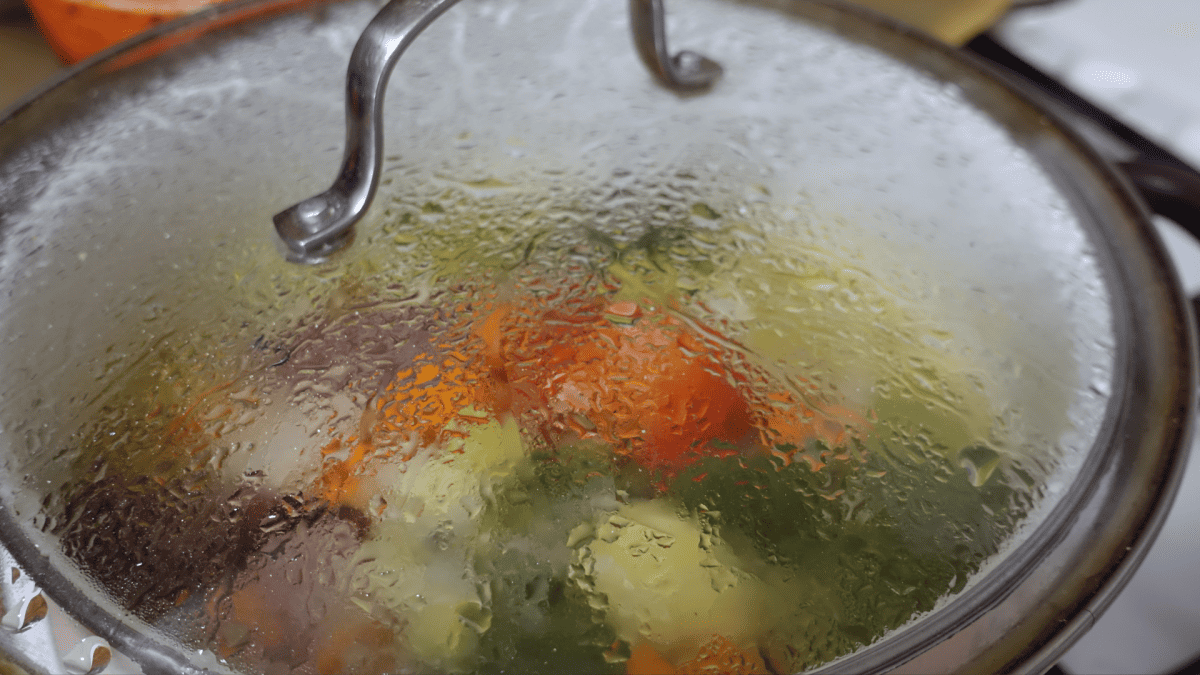 What are Glass Lids?
Glass lids are designed for use in the kitchen, and they are used to cover pots and pans while cooking. These lids are made of glass, which is usually tempered. The glass lid is oven-safe when used properly.
Tempered glass is stronger than regular glass, making it more resistant to breaks, chips, and scratches. It is more resistant to damage from thermal shock, which can cause the glass to break or shatter under extreme temperature changes.
Some may be made from thinner or lower-quality materials that cannot withstand high heat for extended periods of time.
Others may have limitations on maximum temperature ratings or may require gradual temperature increases instead of sudden changes.
Therefore, it's essential always to check the manufacturer's instructions before using any cookware piece with a lid on an oven.
Leading Brands of Safe to Put in the Oven
Here is a list of some glass lid brands, their oven safety, and the maximum temperature they can withstand:
Calphalon: Oven-safe up to 450°F. Lids within the Simply Calphalon and Select by Calphalon collections are oven-safe up to 400°F due to their silicone-wrapped handles.
Cuisinart: Glass covers are oven-safe up to 350°F, while their stainless steel lids can withstand up to 500°F.
Pyrex: Pyrex Lid and the glassware are oven-safe up to 425°F, but their plastic lids are not oven-safe and are designed for storage only.
Anchor Hocking: Glass is safe at temperatures up to 425°F, but plastic lids should stay out of extreme heat.
Glasslock: oven-safe glass lid can withstand temperatures up to 200°C ~ 250°C (approximately 392°F ~ 482°F) in the oven.
Le Creuset: lids are safe for oven use and can withstand temperatures up to 425°F.
Staub: glass lids oven safe up to 500°F.
Note: that while these lids are oven-safe to the listed temperatures, it is always important to read the manufacturer's instructions for each specific product to ensure safe use.
What Glass Lids Cannot Go in the Oven?
Glass lids that are not specifically labeled as oven-safe should not be used in the oven.
This includes lids made from common types of glass, like soda-lime glass, and lids with parts made of plastic, wood, or other materials that can't withstand high temperatures.
Always follow the manufacturer's instructions.
The Pros and Cons of Using Glass Lids for Cooking
The benefits of using glass lids for cooking include the ability to see what's cooking without removing the lid, which helps keep heat and moisture inside the pot or pan.
This feature also allows cooking food to be checked easily on time to prevent overcooking or burning food.
There are some disadvantages to using a glass lid when cooking. One of the biggest drawbacks is that they can break if exposed to high temperatures or sudden temperature changes.
Non-tempered glass can shatter easily if not handled with care and removing the lid while it's hot can lead to burns or injuries.
Factors to Consider When Choosing Glass Lids for Oven Cooking
Several factors need to be considered when choosing a glass lid for oven use. It's essential first to determine if a glass lid is made from tempered or non-tempered.
Pyrex glass as a preheated oven can damage non-tempered ones leading them to break up into sharp pieces causing injury or harm.
Next consideration should be given to whether your cookware has an existing matching tempered-glass top as Calphalon offers replacements that fit their pans sold separately from their cookware sets.
It's vital also that you select the right size of lid that fits correctly on your pot or pan avoiding accidental spills as well as ensuring proper cooking.
Precautions When Using Glass Lids in the Oven
Before putting a glass lid into an oven, it is essential to determine if it is suitable for oven use.
Not all glass lids are suitable for use in a high-temperature environment like an oven. Therefore, it is essential to check the manufacturer's instructions or packaging before using it.
Typically, glass lids made of tempered glass are stronger than regular glass and can withstand high temperatures. The maximum temperature that glass can withstand varies depending on the type of glass and its manufacturing process.
How to Tell if Glass is Tempered
If you're unsure whether your glass lid is tempered or not, there are ways to tell if the glass is tempered or not. For example, tempered glass usually has a label on it indicating that it's tempered.
You can also try looking at the edges of the glass to see if they're smooth; non-tempered glasses tend to have jagged edges. It's important not to exceed the recommended temperature limit as this could cause the glass lid to break and shatter inside your oven.
Avoiding Sudden Temperature Changes
Another crucial precaution when using a glass lid in an oven is avoiding sudden temperature changes.
Non-tempered glasses may react poorly when exposed to sudden temperature changes such as taking dishes out of an oven and placing them directly onto a cold surface. This could cause non-tempered glasses to shatter or crack due to thermal shock.
When using a glass lid, make sure you allow enough time for any hot dishes being used in conjunction with your lid to cool down before removing them from your oven. Avoid placing hot dishes onto cold surfaces such as countertops as this could cause thermal shock.
Proper Handling and Care Before, During, and After Use
Handling
To use a glass lid safely in the oven, it's essential to handle it with care this means avoiding any sudden impacts or dropping the glass lid onto hard surfaces. Tempered glass can break if it's dropped or mishandled.

Heating
To use your glass lid safely in the oven, ensure that the lid is made of tempered glass since it can withstand higher heat levels than regular glass.
Check the manufacturer's instructions for information about the maximum temperature the lid can handle before putting it in the oven.
Before placing a cold or room temperature lid inside an already preheated oven, let it come to room temperature first; otherwise, putting cold or frozen items into a hot environment may cause them to crack.

When checking if your lid is safe for use in an oven setting and how high of a temperature it can withstand safely.
You should always err on the side of caution because putting an unsuitable type of material into high-heat situations could lead to disasters such as shattering.
Cleaning
When cleaning your glass lid after use, avoid using abrasive cleaners or scrubbers that could scratch the surface.
Instead, opt for a non-abrasive sponge or cloth and mild cleaning detergent. Make sure you dry your glass lid thoroughly before storing it away as moisture could cause damage over time.
Storage
When storing your glass lids after use, make sure you place them in a safe location where they won't be bumped or knocked over easily.
With proper handling and care before, during, and after the use of a glass lid for oven cooking, you can extend its lifespan and ensure continued safe use.
Alternatives to Glass Lids for Oven Cooking
Glass lids may be a convenient tool for cooking, but they are not the only option available. Other types of materials can be used as lid substitutes in the oven.
Stainless steel and cast iron pan lids: metal pan lids are sturdy and durable and can withstand high oven temperatures without being damaged. They are also easy to clean and maintain, making them a popular choice among cooks.
Ceramic or stoneware lids: these materials are also safe for the oven and can withstand high temperatures without breaking.
They come in various sizes and shapes to fit different cookware, making them versatile options for oven cooking.
The downside of these alternatives is that they tend to be heavier than glass lids, which could make them harder to handle when removing the lid from the dish in a hot oven.
Advantages and Disadvantages: Alternatives Compared to Oven-Safe Glass
When comparing these alternatives with glass lids, it's important to consider their advantages and disadvantages.
One advantage of metal pan lids over glass is that they don't break or shatter like glass does when exposed to sudden temperature changes or accidental drops.
Metal pan lids are also safe for use with all types of cookware, including non-stick pans that could scratch easily with a glass lid. Ceramic or stoneware lids have their own set of advantages as well.
They are attractive additions to table settings because of their decorative designs and colors that add aesthetic appeal during serving time. They can also retain heat well after removing from the preheated oven thus keeping food warm while waiting for serving time.
Although both metal pan and ceramic/stoneware variants offer distinct advantages over using glass lids in an oven, they have their disadvantages.
Metal lids may not be transparent, making it hard to check the status of food without removing the lid.
Ceramics and stoneware are heavy and difficult to handle when removed from the preheated oven requiring more effort and care. Like glass lids, ceramic and stoneware can crack or break if exposed to sudden temperature changes or if dropped accidentally.
Wrapping Up: Can Glass Lids Go in the Oven
Glass lids are a great option for oven cooking as they allow you to monitor your food without disturbing it.
You've learned that all glass lids are suitable for oven use, and there are certain precautions that need to be taken to ensure safety.
It is essential to choose glass lids that can withstand high temperatures and look for indicators like tempered glass.
Sudden temperature changes should be avoided, and proper handling and care must be observed before, during, and after use.
Glass lids that are used correctly will not only make cooking more manageable but also help keep your kitchen cleaner by preventing splatters or spills.
One-Pot Cooking Rocks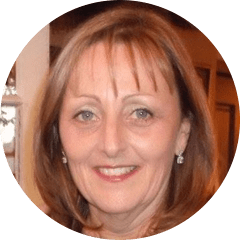 Michelle – Author
Hi, I'm Michelle the founder, owner, author, and editor of OvenSpot. My passion for one-pot cooking commenced when I was working to prepare cafeteria lunches for school students. I am now on a mission to assist you in choosing the cooking pot or appliance you will use every day. As well as in-depth information to assist you in using and caring for your cookware and appliances.
Questions? Reach out to Michelle at [email protected]