What is a Dutch Oven Lid Lifter?
When cooking with a camp Dutch oven, you need essential tools like a lid lifter. So what is a Dutch oven lid lifter?
A Dutch oven lid lifter is a hook or a specialized set of tongs that makes it easy to handle heavy, hot lids while cooking. They are also required when carrying Dutch ovens, especially over an open fire.
In outdoor camp Dutch oven cooking, this nifty gadget ensures that you can safely lift hot lids without risking burns to your hands. It is a crucial piece of safety equipment.
Disclaimer: As an Amazon Associate I earn from qualifying purchases on my website. If you make a purchase through links from this website, I may get a small share of the sale from Amazon and other similar affiliate programs.
As you explore the world of cooking with Dutch ovens, investing in a quality lid lifter is an excellent decision. With the right lid lifter in your arsenal, you can confidently and safely handle your Dutch oven, ensuring delicious meals and an enjoyable cooking experience.
Dutch Oven Lid Lifters
A Dutch oven lid lifter is a necessary tool to use when using pans over an open fire. Designed to help you safely lift hot lids and also handle the weight of the lid. Assists in preventing burns and accidents while providing better control and grip.
In essence, it is a hook or a specialized set of tongs that allows you to grab the lid without touching it with your hands.
When using a Dutch oven, you know how quickly the lid can become scorching hot. With a lid lifter, you can maintain a safe distance from the heat and avoid the dangers associated with open-fire cooking.
The design can vary, but most lifters feature a comfortable handhold that makes it easy to grab and maneuver the lid with precision. Some may also include a locking mechanism along the shaft for added stability and control.
There are different styles and brands of lid lifters available on the market, such as the Lodge and the Mair. Each with unique features to suit your preferences.
Lodge Dutch ovens are manufactured in the USA and their Dutch oven lid lifter enhances camp Dutch oven use.
The size and weight of the lid lifter are another consideration; for example, a 22-inch lifter is suitable for outdoor cooking, while a 14-inch lifter could be more practical for table Dutch ovens.
Choosing a Dutch Oven Lid Lifter: Features and Benefits
Safety in Lifting Hot Lids
Safety in mind while cooking these specialized sets of tongs can securely grab the hot lid without touching your hands, minimizing the risk of burns.
With a Dutch oven lid lifter, you can easily and safely remove the hot lid from your Dutch oven to check on your dish, add ingredients, or stir the contents.
Secure grip on the hot lid
Helps prevent burns
Ideal for use with open-fire cooking
Carrying and Moving Dutch Ovens
Carrying, moving, and rotating Dutch ovens is made easy with a lid lifter. Designs often feature a locking system along the shaft which keeps it from swiveling, ensuring greater control when lifting and moving Dutch ovens.
This is particularly helpful if you need to transport your Dutch oven from one location to another, such as when cooking outdoors or moving it around in your kitchen.
Locking system for secure and easy transport
Improved control when handling Dutch ovens
Versatile for indoor and outdoor use
With a Dutch oven lid lifter, you'll be able to safely lift hot lids, and carry and move Dutch ovens with ease.
Design and Material
Dutch oven lid lifters come in the form of various designs and materials, meaning you will find one that suits your needs.
The primary purpose of a lid lifter is to provide a secure and comfortable grip while lifting the camp Dutch oven lid.
Most lifters feature a hook-like design to latch onto the lid handle, making it easy for you to lift and move the lid without risking burns.
Some lid lifters also offer a locking system along the shaft to prevent swiveling and provide better control while handling the lid.
When considering the materials used for Dutch oven lid lifters, you'll notice you often find they're made from cast iron, stainless steel, or heavy-duty steel.
These materials offer excellent durability, heat resistance, and strength, ensuring your lifter serves you for a long time.
High-Temperature Black Finish
One popular finish for Dutch oven lid lifters is a high-temperature black finish. This type of finish offers several benefits:
Heat Resistance
High-temperature finishes can withstand and maintain their appearance under extreme heat, making them well-suited for use with Dutch ovens.
Durability
A black finish adds an extra layer of protection to the lid lifter's metal, reducing the risk of corrosion and wear.
Aesthetics
The black finish gives the lid lifter a sleek and elegant appearance that complements the classic look of your Dutch oven.
To ensure your Dutch oven lid lifter serves you well choose one with a sturdy design, made from durable materials, and featuring a high-temperature finish. By doing so, you can safely and confidently handle your Dutch oven lids while cooking up your favorite meals.
Using a Lid Lifter: Lifting & Placing Lids on Dutch Ovens
When you're ready to remove the lid from your Dutch oven, a lid lifter is an essential tool to have on hand. This simple device is designed to protect your hands from heat and provide a secure grip on the hot lid. Here's how to use it effectively:
Position the lifter: Align the hook or tongs of the lid lifter with the handle of the Dutch oven lid.
Grip the lid: Carefully secure the hook or tongs onto the handle, ensuring a firm grip.
Lift the lid: Slowly lift the lid, making sure to keep a safe distance from the hot surface.
Place the lid: Carefully set the hot lid aside on a heat-resistant surface or a designated lid holder.
The lid lifter not only ensures your safety but also helps maintain the temperature and cooking environment inside the Dutch oven.
Working with Coals and Campfires
In a campfire setting, using a lid lifter is crucial for managing coals and maintaining the perfect cooking temperature. Here are a few tips for working with coals and campfires with your lid lifter:
Adjusting coals: While the lid of your camp Dutch oven is removed, you can use the lid lifter to rearrange and adjust the coals underneath to evenly distribute heat.
Adding coals: Keep your coals burning hot and ensure consistent temperatures by using your Dutch oven lid lifter to add more coals to the fire as needed.
Checking progress: Use the lid lifter to quickly and safely remove the lid as you monitor your progress.
Remember, when working with coals and campfires, always be cautious and mindful of the open flames. Your lid lifter is your primary tool for maintaining safe interactions with your Dutch oven, ensuring delicious and well-cooked meals every time.
Best Dutch Oven Lid Lifters: Product Overview and Review
A Dutch oven lid lifter is an essential tool for outdoor cooking enthusiasts, allowing you to safely handle hot lids without risking burns or accidents.
With a variety of options available on the market, it is important to understand their features before choosing the right one for your needs. In this section, we will discuss some popular Dutch oven lid lifters and their reviews.
One popular option is the Mair Dutch Oven Lid Lifter 22″, which is praised for its comfortable handhold and locking system along the shaft.
This prevents swiveling and ensures easy control when gripping and handling the lid of your Dutch oven. Some users even consider this the "holy grail" of lid lifters.
Another well-regarded and reliable choice is the Lodge Dutch Oven Lid Lifter, this is the lid lifter I use and it never lets me down.
The Lodge Camp Dutch oven lid lifter is versatile made from durable stainless steel, this lid lifter is built to withstand high temperatures and heavy use.
The T-bar design of the lid lifter is specifically crafted to fit all Lodge Dutch ovens, ensuring a secure and stable grip. You can safely lift hot lids full of coals and move Dutch ovens from the fire to the table without risking burns or accidents.
The Lodge Lid Lifter is not only great for lifting lids but also for rotating or moving them to access your food or adjust the heat. Its 9mm bar stock construction provides strength and durability, allowing you to confidently handle heavy lids and hot surfaces.
For convenience, the lid lifter features a hanging loop on one end, making it easy to store and access when needed. The handle of the lid lifter has a heat-diffusing spiral design, ensuring a comfortable and secure grip while minimizing the transfer of heat.
The Lodge Lifter is known for its durability and convenience, making it a reliable choice.
The Camp Chef lid lifter 22 is a sturdy and reliable tool designed specifically for lifting the lids of large Dutch ovens. Made from alloy steel, it's durable and strong with a height of 22 inches.
This lid lifter provides ample reach, allowing you to comfortably and safely lift the heavy lids of your Dutch oven without getting too close to the heat.
Its rugged design ensures a secure grip, allowing you to easily lift and maneuver the lids, even when wearing gloves or dealing with hot surfaces.
When considering which Dutch oven lid lifter to purchase, remember that your choice should prioritize safety to ensure stress-free and enjoyable meal preparation sessions.
Having the right lid lifter not only protects your hands from heat but also allows for more precise control and handling while working with your Dutch oven.
Remember to consider factors such as:
Length of the lifter for your preferred cooking setup
The design and grip of the handle
Locking mechanisms or features for added stability
With these factors in mind, you can make an informed decision and save yourself when selecting your Dutch oven lid lifter.
Accessories and Additional Information
Besides the essential Dutch oven lid lifter, there are some other useful accessories you may want to consider for your Dutch oven experience:
Deep dive with me to learn about the only Dutch Oven and cast iron cookware accessories you really need.
Warnings and Manufacturer Notices
Be aware of some safety guidelines before using Dutch oven pans and tools, especially the lid lifter:
Always use caution when handling hot cookware and lifting hot lids, as contact with bare skin can cause burns.
Ensure you familiarize yourself with the proper way to use a Dutch oven lid lifter to avoid accidents.
If you are a California resident, be aware of Proposition 65, which requires businesses to provide warnings about exposure to chemicals that may cause cancer, birth defects, or other reproductive harm.
Always read and follow the manufacturer's instructions to avoid improper usage and potential damage to your cookware.
Learn more about the importance of using Dutch Oven trivets.
Get You Free Printable
Wrapping Up
In summary, a Dutch oven lid lifter is an essential tool for safely handling hot lids while cooking with a Dutch oven, especially outdoors.
These handy tools come in various designs, but their primary function remains the same: to protect your hands from burns and make the overall cooking experience more enjoyable.
When selecting a lid lifter, it's important to consider factors such as the handle length and grip, as well as the locking mechanism for better control.
One popular product is the Mair™ Dutch oven lifter, which features a comfortable handhold and a locking system down the shaft, preventing any swiveling.
Remember that using a lid lifter not only makes the cooking process easier but also adds an extra layer of safety to your outdoor cooking adventure.
So, it's a worthwhile investment for anyone frequently using a Dutch oven. Happy cooking!
One-Pot Cooking Rocks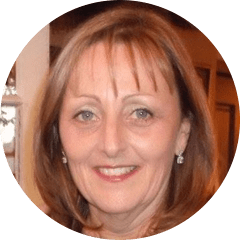 Michelle – Author
Hi, I'm Michelle the founder, owner, author, and editor of OvenSpot. My passion for one-pot cooking commenced when I was working to prepare cafeteria lunches for school students. I am now on a mission to assist you in choosing the cooking pot or appliance you will use every day. As well as in-depth information to assist you in using and caring for your cookware and appliances.
Questions? Reach out to Michelle at [email protected]