What is a Dutch Oven Tripod: Campfire Tripod Guide
Dutch oven tripods! If you are new to Dutch ovens or camp cooking you may be wondering what is a Dutch oven tripod.
A Dutch oven tripod is a three-legged stand made of metal. Adjustable chains hang from the center of the tripod and an s-hook suspends a Dutch oven over a campfire. This setup allows for heat control while cooking or baking.
Disclaimer: As an Amazon Associate I earn from qualifying purchases on my website. If you make a purchase through links from this website, I may get a small share of the sale from Amazon and other similar affiliate programs.
Best Dutch Oven Tripods and Stands
A Dutch oven tripod is used in conjunction with a Dutch oven to prepare meals outdoors and there are various types of tripods available.
From Dutch oven cooking tripods to hanging swing cooking stands Dutch oven camping tripods, and open fire tripods. Each type offers unique features and benefits.
These tripods not only serve as essential tools for holding your cookware over an open fire but also bring versatility to the types of meals you can prepare.
Understanding the differences and functionalities of these tripods can greatly enhance your cooking experience, whether you're deep in the wilderness or in your backyard.
In the following sections, we'll delve into these different types of tripods, detailing their uses and benefits.
Comparison Table of the Best Dutch Oven Tripods
| Feature | Stansport Heavy-Duty Steel Cooking Tripod | Bruntmor Cast Iron Outdoor Hanging Campfire Cooking Stand | Dutch Oven Camping Tripod | Open Fire Tripod |
| --- | --- | --- | --- | --- |
| Material | Heavy-duty steel & nickel plated chain & "S" hook | Cast iron | Varies (usually steel) | Varies |
| Product Weight | 13 lbs | 22.3 lbs | | |
| Height/Length | Varies based on model (often around 42″) | Varies | Varies | Varies |
| Chain & Hook Included | Usually yes | Yes | No | No |
| Portability (Collapsible) | Yes, folds flat | Depends on the model | No | No |
| Adjustability | Adjustable height | Sometimes adjustable | Depends on the model | Depends on the model |
| Intended Use | Outdoor/campfire cooking | Outdoor/campfire cooking | Outdoor/campfire cooking | Outdoor/campfire cooking |
| Other Features | Stable and sturdy design | Heavy-duty construction | Heritage style (traditional designs sometimes) | Varies |
| Average Price Range | $$ | $$$ | $$-$$$ | $$-$$$ |
#1. Stansport Heavy-Duty Steel Cooking Tripod
If you have ever gone camping or cooking outdoors, you may have seen a Dutch oven tripod. A Dutch oven tripod is a sturdy, heavy-duty three-legged stand designed to elevate a Dutch oven.
It's used to hold the pot over the fire ring and provide an even cooking surface. This tool is essential for camp chefs who want to cook with a Dutch oven and avoid placing it directly on hot coals.
A Dutch oven tripod comes with an adjustable chain length that hangs from its apex. The adjustable chain length helps to customize the height of the pot above the fire, allowing precise control over heat levels for simmering or boiling dishes.
The chain also makes it easier to remove the hot pot from any potential dangers posed by cooking with a Dutch oven around a campfire. A well-designed Dutch Oven Tripod has legs that are strong enough to hold up your cast iron cookware without flinching.
The legs are usually made of sturdy metal, such as steel, which can withstand high temperatures and support your pots securely across the top of your firewood flame or across your fire ring.
You need to be careful not to place too much weight on one leg as this could collapse the entire structure at once – not what you want when trying to enjoy some hot dogs around the campfire!
Why do camp Dutch ovens have legs? This in-depth article explains how and why the legs came about.
#2. Bruntmor Cast Iron Outdoor Hanging Campfire Cooking Stand
This cooking stand is a durable, easy-to-set-up stand that is perfect for BBQs, picnics, and camping trips, designed to bring versatility to your outdoor culinary ventures.
It features a unique swing-hanging mechanism, allowing you to adjust the distance from the heat source effortlessly.
The package includes a Dutch oven lid lifter and a poker stick, giving you all the tools needed to manage your campfire cooking with ease and safety.
A bonus is that the stand doubles as a cooking rack for grilling when you want to utilize your other cookware.
Sturdy Tripod Alternative: Use a Dutch Oven Tripod Stand
#3. Dutch Oven Camping Tripod
Another type of tripod stand that has adjustable legs, and also rests in coals or fire pit, is the heavy duty tripod stand. It resembles a trivet and is perfect for the outdoor cooking process.
It is the perfect alternative for those who are not comfortable using a tripod and chain setup.
The adjustable nature of the legs allows for customized heat control, enabling the stand to accommodate various fire intensities and Dutch oven sizes. It provides a stable platform, ensuring safety while cooking.
The stand's trivet-like appearance allows for efficient heat distribution, mimicking the cooking conditions of a regular kitchen, but with the added charm of the great outdoors.
#4. Open Fire Tripod
This camping tripod sits up a little higher for cooking over an open fire, and supports cast iron cookware with ease.
The sturdy legs lock securely in place, providing a stable platform for your Dutch oven, and ensuring safety and reliability during your campfire cooking sessions.
An added bonus is that this stand doubles as a grill for direct-heat cooking.
What is a Dutch Oven?
A Dutch oven is a cooking pot that has been used for centuries. It has a thick-walled cast iron construction with a tight-fitting lid that allows for slow cooking.
The pot creates an even heat distribution, which is perfect for stews, soups, and other slow-cooked meals. The name "Dutch oven" originated from early Dutch traders who brought the concept over to America in the 18th century.
The design hasn't changed much since then, but it remains a sturdy and durable option for outdoor cooking. These pots are available in various sizes and depths so that you can easily adjust the size according to your needs.
One of the unique features of a Dutch oven is that it can be used on an open fire or stove. They have two legs that elevate them off the ground so you can use them with charcoal or wood-fired grills as well as campfires.
When using them over an open flame, they require careful adjustment of heat and stirring to prevent spilling or sticking.
The deep Dutch oven has enough room to add trivets or a small tripod under it to adjust the height further from the flames while still maintaining optimal heat retention.
Another great feature is their ability to simmer at low temperatures with minimal intervention once comfortable with their usage on different surfaces and fuels.
The lid fits tightly onto the pot, which traps all steam inside and helps create a moist environment ideal for stewing meat while preventing spills when transported out of camp kitchens.
You will require a lid lifter to help you remove the oven from the tripod and the lid off the Dutch oven.
Overall, Dutch ovens are great outdoors because they allow you to cook hearty meals with minimal effort while enjoying breathtaking views around your campsite.
Camping Tripod for Cooking
When it comes to camping, nothing beats the experience of cooking your meals over an open fire. But cooking directly on the fire can be tricky, especially when you're using a heavy-duty Dutch oven. That's where the camping tripod for cooking comes in.
This sturdy piece of equipment is designed to elevate your Dutch oven above the flames, allowing you to cook your meals with ease. The tripod legs of a camping cooking tripod come in different lengths to allow for adjusting the cooking height.
They are usually made from heavy-duty iron construction that can weigh several pounds, ensuring that they can support even the heaviest of Dutch ovens. These legs are also galvanized to resist rust and other forms of corrosion when exposed to moisture or heat.
One benefit of using a camping tripod for cooking is that it frees up space on the fire ring for other dishes. You can hang the Dutch oven from one end of the chain while suspending a grill grate from the other end, allowing you to cook multiple items at once.
Adjusting the chain also enables you to adjust the cooking height depending on how hot you want your fire and how fast you want your food cooked. Another great thing about using a camping tripod for cooking is that it makes serving food much easier.
Once your meal is cooked, simply lower the Dutch oven down by adjusting the chain and serve it straight from there or onto plates if preferred. Overall, using a camping tripod for cooking with a Dutch oven is an excellent way to enjoy delicious soups or stews while enjoying all nature has to offer!
Using a Campfire Tripod
Campfire cooking is an age-old tradition that has been passed down from generation to generation. Cooking over an open flame is not only a fun experience but also adds a unique flavor to your food.
When using a campfire tripod, you need to ensure that it is strong enough to hold the weight of your cookware without any risk of spilling or falling over.
The steel construction of the typical camping Dutch oven tripod means that it can withstand the high heat of the fire and hold up a heavy cast iron cookware, such as a full Dutch oven or skillet.
When you set up your tripod legs and chain it positions the cookware for cooking and helps to stop any sticking and burning of your dishes on the bottom of the Dutch oven.
You will need to add or remove links in the chain depending on how high or low you want your cookware to hang above the fire.
Once set up correctly, you are ready to start cooking! Place your camp cooking equipment across the top, whether it be a grill or skillet, and let it heat up slowly over an open flame until ready for serving.
Campfire Cooking: What Can You Cook in a Camping Dutch Oven
You can use a Dutch oven to cook a wide variety of meals.
These include soups, stews, chili, and casseroles.
Baking is also feasible: bread, biscuits, pies, and even cakes can be made.
Dutch ovens are also great for slow-cooking meats like pot roasts or whole chicken.
The thick walls retain heat for consistent, slow cooking.
Dutch Oven Cookware FAQs
Do you need a tripod with a Dutch oven?
While not necessary, a tripod greatly enhances Dutch oven cooking outdoors. It allows precise heat control, enhances stability, and enables versatile cooking methods. Thus, it's highly beneficial.
What is the difference between a Dutch oven and a camp oven?
A Dutch oven is a thick-walled cooking pot with a tight-fitting lid, often made from cast iron. A camp oven, on the other hand, is a type of Dutch oven designed specifically for outdoor cooking, usually featuring legs and a flanged lid to hold coals.
How high should my Dutch oven be?
Your Dutch oven should be positioned approximately 3 to 4 inches above the fire for optimal cooking. This allows for even heat distribution and helps to prevent the bottom of the food from burning. Adjustments can be made based on the intensity of your fire and the type of meal you're cooking.
Wrapping Up
We have learned what a Dutch oven tripod is and how it can be used to cook a variety of foods while camping or enjoying an evening around the fire. We have also discussed how important it is to use a sturdy, heavy-duty tripod to hang your Dutch oven. on.
Whether you're an experienced camp chef or just starting out with your full Dutch oven cookware set, using a tripod can take your cooking to the next level. With the help of two legs and a grate, you can easily control the temperature and positioning of your Dutch oven over an open fire.
Whether you're cooking up soups, chilis, steaks, or hot dogs on a grill grate, using a camping Dutch oven will give you delicious results every time. So if you want to take your outdoor cooking game up several notches, investing in a sturdy tripod is definitely worth the wait.
Just be sure to choose one that's made from high-quality materials and won't collapse under the weight of your camp chef skills (or your full-sized lid). Happy camping (and eating)!
One-Pot Cooking Rocks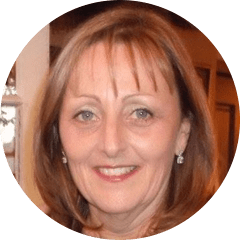 Michelle – Author
Hi, I'm Michelle the founder, owner, author, and editor of OvenSpot. My passion for one-pot cooking commenced when I was working to prepare cafeteria lunches for school students. I am now on a mission to assist you in choosing the cooking pot or appliance you will use every day. As well as in-depth information to assist you in using and caring for your cookware and appliances.
Questions? Reach out to Michelle at [email protected]